Photo: Freepik
Oops, I did it again... Are you trapped in an apology orgy?
Psychologists say it's a sorry state of affairs
I'm sorry for taking your time, but I'm going to share my top reasons to over-apologise from the recent past. For requesting dhobi uncle to wear his mask properly; declining a New Year party invitation; browsing through books at a store but not buying any; and dropping a pen while cleaning the desk, and apologising to the, wait for it, pen.
In an outlandish incident in my balcony, I also folded a leaf nonchalantly, was jolted out of my daydream, and said sorry to the spider plant. In my defence, the injured foliage deserved an apology, okay?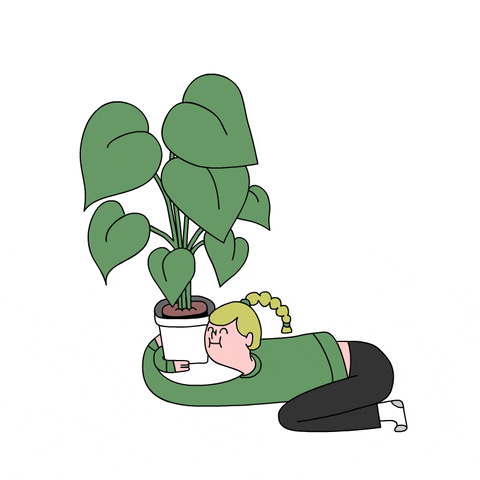 But you get my point, right? I am trapped in this department of sorry surplus. 'Sorry' and its synonyms escape my lips as effortlessly as my name. 
When friends and family pointed out this annoyingly high frequency of apologising for meaningless reasons, I decided to reassess. But first, I apologised for over-apologising.
Turns out, I'm an aggressive apologiser; 'my bad' is my favourite conversation-filler. Without any expert intervention, I deduced this habit stemmed from my childhood where I was reminded to say "sorry" for banal reasons before I could even spell the word.
We know a well-timed, well-meaning apology is a sign of empathy and responsibility, and must never go out of fashion.
"But when saying sorry becomes a manner of speaking, it loses gravitas, lowers your confidence, self-worth and you become an aggressive apologiser," says clinical psychologist Akshita Shukla, Sukoon Health.
Why do we over-apologise?
I discovered that my female friends relate to this behaviour of dropping 'sorry' like Shashi Tharoor drops dad jokes. In her documentary Miss Americana, singer Taylor Swift mocks the social conditioning women receive — and that she herself is susceptible to.
"Sorry, was I loud? In my own house that I bought with the songs that I wrote about my own life." https://t.co/4kP2auq3N7

— Netflix (@netflix) February 3, 2020
Contrast that with Elton John's 'Sorry seems to be the hardest word' and rapper Ne-Yo's 'Won't Say I'm Sorry'…
The patriarchy even invented a torture device to muzzle disobedient women, physically and metaphorically. In Medieval England, the 'Scold's Bridle' was a heavy metal mask with a sharp gag to restrain the tongue. The British Library explains that it "was part of a wider culture of fear and punishment of 'witches', prostitutes, 'shrews' and other unconventional women, who refused to play the part of quiet, submissive wives."
Mars dwellers apologise less than us Venus folk, says science. According to a study conducted by researchers at the University of Waterloo, Canada, "Men don't actively resist apologising. When they think they've done something wrong, they apologise as frequently as when women think they've done something wrong. It's just that men think they've done fewer things wrong."
Raise your hand if you're surprised.
As children, we are armed with two golden words: "please" and "thank you". As years go by, girls and women, in their conquest to achieve sanskaar and shaadi cred, are taught the third golden word, "sorry".
"Women often over-apologise for raising voices, sharing unpopular opinions, and sometimes, for merely existing. They think 'Sorry bol dungi toh sab theek ho jayega'," says Shukla. "At work, women bosses and employees do this to feel more approachable and less intimidating in comparison to their male counterparts."
Rahul Kshetry, marketing analyst, has observed this in real time. "In my team, female colleagues tend to apologise more often, even when unnecessary. Maybe it comes from the stereotype that women are more compassionate and to abide by that image, they shell out apologies.".
In some instances, the distinction is cultural. Canadians and Britishers apologise more profusely than Americans, with a 2011 study finding the average Briton said sorry eight times a day.
Traditionally, apologising has been conflated with politeness, which translates to niceness. And being nice is the highest denomination of the social currency of likability.
"In fact, this is a habit inculcated during childhood when parenting focuses on fear mechanisms and punishment if actions aren't aligned with their expectations. Sorry becomes a natural go-to reaction," Shukla adds.
What happens when you over-apologise?
"Sorry" diffuses World War 3 at home, de-escalates relationship dramas and makes you the bigger person. But before you know it, you're dropping the 'Sorry bomb' to take responsibility for other people's actions and problems, and fixing things for them.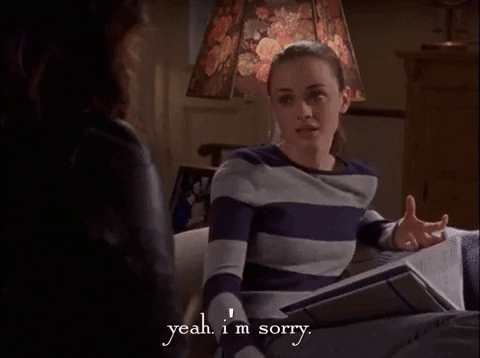 To over-apologise means putting your needs and priorities second. When I'm offered something with cheese or chocolate in it, it's second nature for me to refuse with 'sorry' as a prefix. "Sorry, I'm allergic to cheese and chocolate."
Shukla almost devised a counselling intervention after listening to this anecdote.
Less is more, when it comes to M&Ms and apologies, if you want to protect your sanity. Not many realise but the over-usage of the phrase, "I'm sorry" undermines your confidence and lowers self-esteem. One study showed that respondents who didn't show excessive remorse reflected signs of "increased feelings of power (or control) and integrity."
It also makes you a prime target for gaslighting, an insidious form of emotional manipulation where the other person tries to make you second-guess your opinions and decisions. Soon, you start feeling inadequate.
How to stop over-apologising? 
Shukla suggests we incorporate a warm-up yoga routine: take a deep breath, step back and chill. But somewhere in between ask ourselves: did you hurt someone? Are you a cause of discomfort? Answers to these will legitimise the need for an apology and tell you if you're merely uttering the words for the sake of it.
As you start interrogating yourself, swap sorry with thank you.
"Sorry, I was late" becomes "Thank you for waiting for me", "Sorry for venting" can be "Thank you for listening".
And pin these basic commandments of curbing unnecessary apologies on your desk.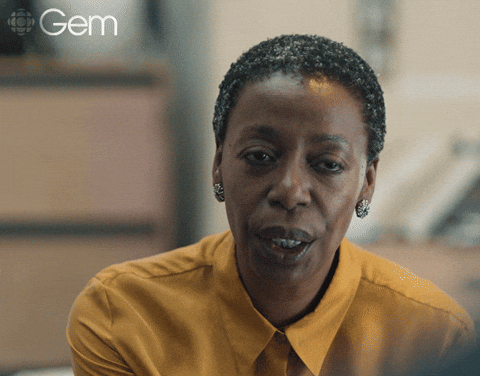 Own your achievements: Even at the cost of outshining others, never apologise for being good at something when you're confident about your skills.
Don't feel bad for wanting space: Cancelling plans for some me-time, or wanting an extra inch of space in a crowded elevator isn't an offence.
Making formal inquiries and requests: Unless you're Google, and have the answer to everything, you don't have to apologise for asking questions or looking for more information. Stop using "Sorry to bother you, but…" as a prefix to all your actual queries.
Being unavailable 24/7: I'm guilty, you're guilty, and you, the one reading this and already convincing yourself that this isn't you, you're supremely guilty too. We live in the age of push notifications, DMs, Zoom invites, work calls and 'Good morning' texts from duur ke rishtedaar, and each expects a call to action. Sadly, we are still humans who haven't found a way to stretch the hours in a day, and naturally, can't be available at all times to respond to every ping. It's not a punishable offence to detach from your phone, and sometimes, you just don't feel like answering someone's calls.
So as I wrap my 20s, I'm adding one final thing to my things-to-do-before-I-turn-30 list: won't over-apologise anymore.
So dear BFF, if you remind me to watch Coolie No. 1 for the 50th time, I'll ghost you without an apology. And I won't be sorry that I take seven extra minutes to finalise my food order. And to all the chachas and mamas in the family, I am not sorry that I don't understand your political views.
I'll just take up space. Raise my voice. Share my unpopular opinion. And for the inconvenience it causes you, well, thank you for being patient.