A still from Wild Wild Country
When did we all start watching documentaries for umm... fun?
#truestory 
So Game of Thrones and Modern Family ended this year. People lost the sole purpose of their lives. For the ones who hadn't watched a single GOT episode, the horror of being outcasts ended, at long last. The void, we thought, would never be filled. 
But Netflix and the OTT battalion pulled off a valiant rescue. For that act alone, we would like to nominate the streaming services for the National Bravery Award. Their ammunition dump featured true stories — gruesome, cringeworthy and everything in between.
I'm talking about one too many documentaries that we now love and lose our sleep over. Believe it or not, we are living in the age of documentaries and its extended family of docudramas #TrueStory. 
A few years ago, a documentary was your history teacher's favourite back-up plan on days she wanted to sit back and relax. They also offered up a healthier alternative to sleeping pills. My Bengali father used it to educate me about my culture, a double whammy featuring Satyajit Ray's Rabindranath Tagore. I don't think he was impressed with my droopy eyelids and stifled yawns.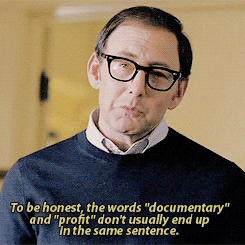 If only Netflix had picked up that film and packaged it the way they distributed Rolling Thunder Revue: A Bob Dylan Story by Martin Scorsese. 
Documentaries — the new porn
On behalf of my entire generation, I'm sincerely glad that truth today is more palatable than fiction. In my editor's words, "documentaries are the new porn". Why else would Reddit almost break the web with its 'I attended Fyre Festival, AMA' thread right after Netflix released Fyre: The Greatest Party That Never Happened, earlier this year. In the month of its release, Netflix's Our Planet registered over 25 million member households. Today, it's the site's most successful documentary series. 
Netflix certainly has had no chill since 2016 when they released the gripping Making A Murderer. One after another, it kept on dishing out real-life stories, and the other platforms joined the herd after battling the FOMO.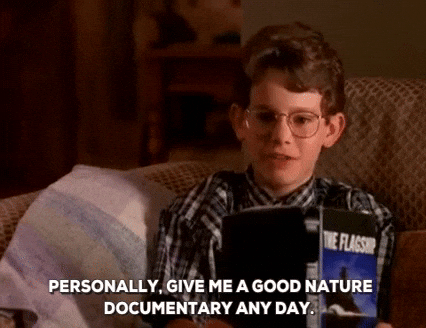 Comeback of investigative journalism:
The Watergate scandal of the '60s, Tarun Tejpal's Tehelka investigation, what's next? Quality investigative journalism has become increasingly rare with paid content, poor budgets and restrictive laws. Documentary makers have successfully seized this opportunity to reposition themselves as your new-age sleuths.
They're able to bring lesser-known events to the fore with state-of-the-art production, and the end product is mighty riveting. Like we recently witnessed in Bikram: Yogi, Guru, Predator. We may not have known his life trajectory or the allegations against him, but most of us now have a strong opinion about him.
Documentaries have also amassed social currency. If you haven't caught The Game Changers, you'll be playing eyeball ping-pong when everyone is discussing it at all the parties this season. Forget intermittent fasting, I'm signing up for the documentary diet to remain socially relevant.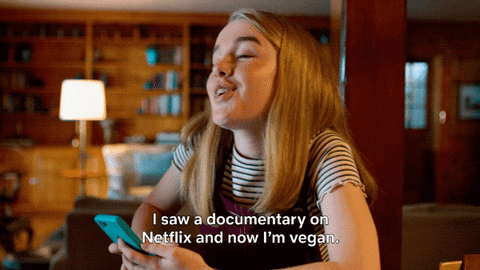 Deadly documentaries to add to your watch list
The Act Of Killing:
It's disturbing, and strangely entertaining. Over a million people were killed in Indonesia in 1965, thanks to paramilitary death squads. Decades later, members of those same squads call themselves national heroes.
The documentary interviews some of these members and gets them to reenact the murder scenes by adapting them to their favourite movie genres (musical, Western and so on). The show went on to bag the BAFTA Award for Best Documentary. Available on Netflix.
Inside Bill's Brain: Decoding Bill Gates:
It's a three-part deep dive into the brain of the richest man in the world, Bill Gates. The documentary aims to find out exactly how the Microsoft's co-founder's brain works.
Gates's wife Melinda Gates and the man himself talk about his process of decision-making and perception. Additionally, there's some fun trivia in there too. His favourite food: Hamburger. And he is a dog lover. Available on Netflix.
Citizenfour:
No matter what your views are about American journalist Edward Snowden, this is a must-watch documentary about why and how he committed a federal crime by revealing classified government documents to other journalists.
The documents went on to expose the grim reality of the American surveillance system. Available on Prime Video.
Fire In The Blood:
The Netflix documentary unravels the scam of how Western pharmaceutical companies and governments blocked access to low-cost AIDS drugs for the countries of Africa in the late '90s, which led to over million deaths. Available on Netflix.
Wild Wild Country:
The way the Indian guru Rajneesh and his cult took over a ghost town in Oregon is crazy and mind-boggling. Even more bizarre is his aide Ma Anand Sheela's master plan and the execution of the same. You've got to watch it to believe it. Available on Netflix.