Why are urban Indian millennials moving to small towns?
For a fresh start, fresher air and the freshest veggies
Migration, in Charles Dickens's words, is always a tale of two cities. There's the big city that fuels your dreams and aspirations. Job opportunities, fame and Tinder matches. This is where you envision becoming the next SRK or building your own Antilia. And then there's the small town that you want to escape to make the aforementioned dreams come true. For decades, a steady stream of people moved from their hometowns to the metros in search of security and love. But now, the generation of 'dream catchers' have retired, and urban Indian millennials have eventually become urban poor.
Those big cities are stuck in a perennial traffic jam, their people are heading to oxygen bars to keep the lungs running, some are still braving non-seasonal rains in December and toxic work culture.
That might explain the new wave of millennials: the rural millennial. They are just like you. Actually, almost like you. They work in the corporate sector, but are not corporate slaves. They also work out. Not always in gyms, though. Some even farm.
It's the sach ka saamna moment of this decade: more and more people are finding their great escape route to smaller towns to resettle. It's what the experts are calling reverse migration.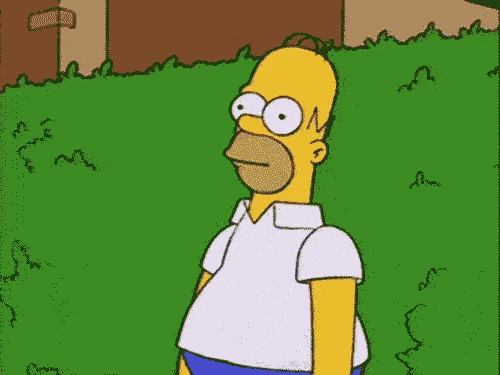 We spoke to four urban Indian millennials who shared with us their experience of leaving the bustling cities to lead a quieter life, far from the madding crowd where Google maps haven't arrived yet. But there's the constant surveillance of nature and well-meaning neighbours.
Gowtham Reddy and Nisha Subramaniam: Mumbai to Kannarapet
The couple worked in Mumbai for Teach For India for four years. But they wanted to make a stronger impact in the interiors. So when they were offered a chance to manage five NGO-run schools on the outskirts of Tamil Nadu, they didn't give it a second thought.
"It's the kind of work we really want to do. We now live on one of the school premises. Imagine being the only two people living on 2.5 acres . It's been three years now. We have no plans to move," Reddy says.
The urban Indian millennials battled teething problems — being dependent on Swiggy and Uber proved to be a worse habit to break than smoking. Now, their nearest local market is a 12 km hike. It has made them more disciplined over the years.
"We are more mindful. Because we know if we don't have groceries, we will have go to bed without dinner and wake up to no breakfast," says Reddy.
Their two-year-old daughter loves to run around empty grasslands and will soon start climbing trees. While her pediatrician and GP is still 12 kms away, they are blessed by neighbours and their "random acts of kindness".
"You don't see this warmth and generosity in the big city. You may not even know your neighbours. But here, the village is like a close-knit family. It gives you all the hope you need in today's world," he says.
Vijay Ramakrishnan: Dubai to Dehradun
Mumbai, Switzerland, Cape Town and Dubai, Ramakrishnan has experienced all the possible shades of a big city during his seven-year stint as a mergers and acquisition consultant for Ernst & Young.
After that whirlwind world tour, Ramakrishnan and his wife Saumya decided to take a breather: a year-long sabbatical where they escaped to the outskirts of Dehradun. It's been two-and-a-half years and they now run a dog training and boarding service there as well as work remotely as consultants.
"In Switzerland, I was mesmerised by how well-behaved the dogs were. During my sabbatical, I learnt carpentry, woodwork and how to train dogs," he says.
The full-time dog parent also confesses that they have never been this happy before and are doing things which were unimaginable in the other cities: sitting on the porch to soak up the sun during winter, weekend treks and growing their own crops.
"We grow radish, turnip, pumpkin, chillis, coriander and spinach. It's almost like a small market in itself. We also compost our waste. It just makes us feel more sustainable, like we're actually making a difference," he says.
Gaurav Pramanik: Delhi to Siliguri 
His parents were moving to Siliguri in West Bengal from Delhi, and he decided to take a break from his IT consultancy to help them settle in. And much to no one's surprise, Pramanik never ended up returning to Delhi and her smog.
"Thankfully, I had studied literature in college and loved it. Now I teach Modern Indian Literature and organise workshops to create awareness about gender issues," says Pramanik. "I was bullied because of my sexual orientation at my previous workplaces. I just want to make people stronger, so that they can face these situations better."
Yes, he misses the parties and events that took away most of his weeknights. He hasn't turned a blind eye to the financial disparity.
"I make way less than I would previously. But I spend less too. There's barely anything to do here. In Delhi, I'd often be at Siri Fort or India Habitat Centre attending some concert or play. Here, such things are a novelty," he says.
But when one has to choose between Birju Maharaj's dance recital and fresh air forever, the answer falls into your lap. The fact that Siliguri has its own Pride March and a thriving LGBTQIA+ community helped make the transition easier.
"I don't have to hide who I am," Pramanik says.
Sukhada Chaudhary: Mumbai to Nagpur
She grew up in Nagpur and moved to Ahmedabad and eventually, Mumbai, to fulfil her dreams. After living in cities for seven odd years, she realised that she wasn't cut out for this rapid-fire way of living.
"Mondays blurred into Fridays. I had no time for myself. And when you talk about quality, no big city is getting better. Traffic, weather, pollution, it's all going downhill," she tells us from Nagpur, where she currently resides.
As an entrepreneur in her hometown, she runs Chaos Theory, the biggest co-working space in Nagpur. The move has also given her the opportunity to expand her own hobbies.
"I started a community for food lovers. Today the Facebook community has 45k followers and we often organise meet ups. I have also started a book-swapping club. With 150 members, we meet once a month to exchange books," she says.
But urban Indian millennials looking to transition to the small-town life requires courage and a conscious attempt to opt out of the rat race. You cannot be competitive anymore.
"Resources are limited. The pace of getting things done is slow and opportunities are few. If you can accept it, small-town life is perfect for you," says Chaudhary.
WATCH NOW: Beauty Rituals from Kerala with Shruthy Menon