A still from Crash Landing On You
Why is everybody Crash Landing on K-dramas?
You have 14 recommendations from Tweak readers, to find out
There's a special place in hell for people who don't take their friends' recommendations seriously. This place has no access to internet. I secured myself an executive suite here after muting all my friends who rave about the Korean wave (from K-pop to Korean films), and force me to sit through K-dramas with them.
I have nothing against the genre. In fact, I thoroughly enjoyed Parasite and Train to Busan, and Gangam style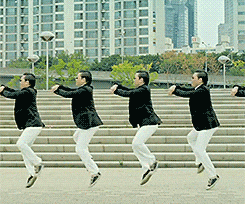 But I don't see what they see in K-dramas. They all seem to be shot with some sort of soft filter, the names reek of mom's secret Mills & Boon stash and the plots follow the kuch bhi ho raha hai, kabhi bhi motto. Mermaid falling for a man, a 1,000-year-old fox looking for his first love, man with a sword in his chest — and so on.
I was convinced that it was only my friends who had lost all perspective during lockdown, but a distant aunt proved me wrong. Rekha Mehta, at 68, quit her usual bingeing habits and dove into K-dramas. She couldn't stop talking about them online. She took her obsession to another level when she started cooking kimchi and tofu stew to complete the binge diet.
"Indians thrive on emotions, and the EQ of these shows is high. Our cultures are similar too. For instance, the characters walk barefoot at home. They also share similar family values. K-dramas struck a chord with me, more than our saas-bahu serials," she says.
Soon everybody I know, their chachis and padosis were streaming K-dramas. In fact, Netflix India registered a massive growth of 370 percent in the viewership of K-dramas last year. A distant second is the viewership of romantic films — 250 percent.
According to marketing professional Manali S, people fell for the familiarity. "As a 30-year-old living with her parents, I can't relate to the Hollywood version of an adult living at home being a big loser, or how their life has hit rock bottom. When you see a K-drama protagonist living in their family home, it's normal — the show doesn't even address it. It's comforting in a strange way."
K-dramas also capitalise on our sappy side. We love a good cry, swoon over magical meet-cutes, and cry during airport farewells. Korean shows are often sappy rom-coms loaded with more cheese than your double burst pizza. Under current pandemic scenarios, the yardstick of unrealistic is wavering. These shows fill the hole in our hearts with hope.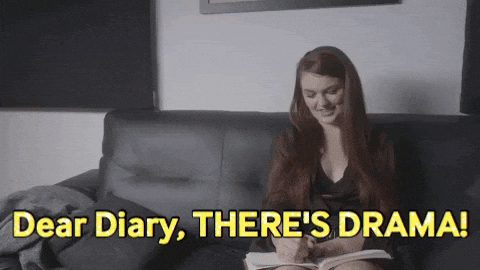 Suddenly, I wanted access to the Korean wave, but couldn't turn to my friends for recommendations because all I'd get was mockery. Asking Tweak readers was the perfect solution and they flooded me with 236 comments worth of enthusiastic recommendations.
They even gave us full disclosure: "Yes, they are dramatic just like their Indian counterparts. Stories are predictable, and sometimes, outlandish. But regardless of the plot, it's always watchable. You'll have at least five OMG and another five Awww moments in each episode," says Aakruti Mehta.
Considering most of these shows are one season long, I was assured that I wouldn't have to invest more than a few days for a trial run. And if you, too, are harassed by your friends, and don't feel ready to jump in, give us company, and together we can ride this wave and find ek chutki pyaar.
From historical dramas and fantasy thrillers to office romance and epic love stories, we've put together 14 K-dramas to give you a wholesome taste of Korean culture.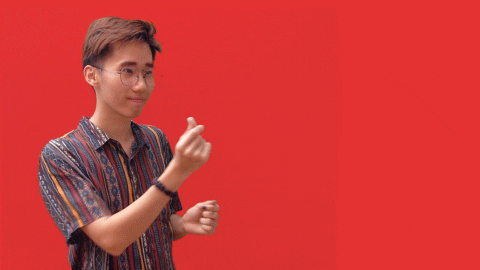 Our readers recommend 14 K-dramas to fall in love with
Sky Castle, 2018
Aiming for IIT can feel like reaching for the stars. Even if you don't land on the star or constellation of your choice, you'll be somewhere in the SKY. And if you're in Korea, that's all your parents will care for.
SKY is the acronym for the three most prestigious universities on their side of the world – Seoul National University, Korea University, and Yonsei University.
This K-Drama is a lot like kahani ghar ghar ki. Upper-class parents leave no forms unfilled to send their kids to the most reputed institutes. Sometimes at the cost of their children's mental health and lives.
And in the cutthroat race to be the best K-Drama, Sky Castle has made quite a mark. "It's not just very entertaining, but also gives a dose of reality. Best part is it presents everyday situations with a lot of humour," says Annie Matthews.
Fixation with education is not an alien subject, and Sky Castle's storytelling passes with distinction.
Watch on Viki app
My Mister
Three men and a girl dealing with life and toxic workplaces. Sounds like Korea's response to New Girl? Could be, could not be, considering the American sit-com doesn't hold copyrights to three men living with a girl.
The three middle-aged brothers have a strict routine, and are feeling the weight of their lives. When their paths cross with a strong young woman, who is dealing with her own demons in her way, they heal each other's scars from the past.
It's not a sit-com. The show carefully handles issues of depression, forgiveness and letting go. Most of all, it celebrates humanity.
Watch on Viu
The World of Marriage, 2020
The Koreans believed they could do a better job at making Marriage Story, and that's how K-drama fans got The World of Marriage. 
It's gripping, emotionally intense and steers clear of random diversions into fantasy. Ji Sun Woo, a medical professional has a picture-perfect life with her son and husband. Until she suspects her husband, Lee Tae Oh, of having an affair.
The gut never lies. She finds out that there's been a serious case of betrayal. Sun Woo assesses her options: revenge, ignorance, forgiveness.
But most of all, she needs to accept that hers is not an ideal marriage and the walls around her are crashing faster than she can open the door to escape. The ending may open floodgates of questions, but hang in there, just like people do in difficult relationships.
Watch on Netflix
She Was Pretty, 2015
While reading the comments on our call for K-drama recommendations, some wrote, "she was pretty". I assumed they were talking about one of the actresses in the shows. But when the phrase popped up more than seven times, I knew there was more to this unassuming remark.
There's a Korean Mujhse Dosti Karoge! going on here.
Popular kid in school Kim Hye Jin and her plump, shy neighbour Seung-Joon are close friends, until his family moves to the US, and they lose contact.
Almost two decades later, Joon worked overtime at the gym, and looks extremely right swipe-worthy. But Jin is now a 30-year-old unemployed woman who is not living up to Korean beauty standards. When Joon doesn't recognise her, she is heartbroken, and convinces her model-like roommate to pretend she is Jin.
But how long can this facade go on? The childhood friends end up working in neighbouring cubicles in the same office, and they uncover not only some ugly truths (no pun intended), but also their love for each other.
In subtle ways, the show redeems itself and makes a statement against unrealistic beauty standards, and sends out the message that love goes beyond looks and locks.
Watch on Viki app
Legend of the Blue Sea, 2016
While we were laughing at the unbelievable love story of a fly and a human in Eega, Koreans were lapping up the romance between a mermaid and a man.
A mermaid called Jun Ji Hyun travels to Seoul in search of Lee Min Ho, the human she is obsessed with. But nature poses to be the villain in the story, as she struggles to adapt to life on land. Yet against all odds, the two begin a whirlpool of passion.
Wondering how the two met? Well, of course in their past lives. The show jumps between the past, and the present, to unveil a tale of reincarnation.
Leave your brain in a pickle jar, and rest assured, you'll be drowning in love with this fantasy romance. At least our readers believe so, and they have two words for this underwater adventure: Must watch.
Watch on Netflix
Romance Is A Bonus Book, 2019
Second thoughts. It's what takes us back to square 1, or makes us start afresh. And that's why we are doing this story, TBH, to give K-dramas a second chance.
This 2019 romantic drama strongly believes in the philosophy.
Guardian: The Lonely and Great God, 2016
If Romance is a Bonus Book is a realistic romance, this one's fantastical but set in modern times, and promises to make you cry beokis, erm… buckets.
Kim Shin is a goblin who has killed one too many people. As a result, he is cursed with immortality. Ji Eun Tak, his bride, wants to lift the goblin's sword off his chest which will reprieve him from immortality.
That sounds like a two-step process, but it's complicated. There are kings and his cruel advisors, a Cinderella-like character who hasn't seen much of the world, and evil forces to keep Tak from releasing the goblin.
"Mixing history with fantasy and romance is a difficult subject, but so beautifully handled. It's also a tearjerker, and despite his flaws, you can't help falling in love with 'Goblin'," says Rekha Mehta.
Watch on Netflix
Master's Sun, 2013
If fans are to be believed, there's no turning back once you cross paths with supernatural drama, Master's Sun.
The plot boils down to love at first 'touch'.
Tae Gong-shil can see spirits. These ghosts come to her for various kinds of favours. After dealing with their demands, she barely ever has any time left for herself.
But when she meets an obnoxiously rich business tycoon Joo Joong-won, and touches him while casually having a conversation, she knows that he is her soulmate. In fact, she also realises that the moment she touched him, she stopped sensing or seeing spirits. This hasn't happened in years.
Although the two start on a sour note, she will do anything to be near him, including working as a janitor in the shopping mall he owns.
Twist: When the man learns about her abilities to connect with spirits, he uses her to get in touch with the love he has lost. And the couple begins a journey of chasing ghosts and finding kindred spirits in each other.
There's mystery, romance, drama and a heavy dose of the obscure involved. Stream at your own risk.
Watch on Viu
My Love From The Star, 2013
It's a sci-fi romance that won't challenge you like Inception did. An alien ship lands on Earth, in Joseon, Korea, in 1609, and Do Min-Joon is stranded here. Four centuries later, Min-Joon, looks like a human, and hasn't aged a day. He's a professor and leads the life of a recluse.
Cheon Song-Yi, a self-absorbed actress, struggles with her career and trolls. She moves to Min-Joon's apartment complex and they connect. Enter the villain: Song-Yi's stalker who hatches some deadly plans.
Min-Joon tries to protect her and ends up revealing his secret. Song-Yi has to either love the alien or send him back. What should she do?
This otherworldly romance became so popular that Yves Saint Laurent ran out of the lipstick shade worn by the actress. Give it a watch, even if you don't become an instant fan, you'll at least find your next favourite lipstick shade.
Watch on Viu
What's Wrong With Secretary Kim?, 2018
We found the title intriguing among the lovey-dovey slew of names. We expected The Devil Wears Prada vibe, but found a more-layered Jim and Pam à la The Office vibe (replace Jim with Michael Scott though).
Self-obsessed Lee Young Joon is the vice chairman of his father's company. There's no way any employee can impress this narcissistic boss. And his more-than-capable secretary Kim Mi So is just one of them. She has given nine years to the firm without receiving a single note of appreciation or acknowledgement for keeping up with his tantrums.
When she finally decides to resign, things become complicated. Joon tries to stop her from leaving, in order to prove that he is the best boss anybody could wish for, and their work relationship turns into a romantic one, one hilarious move at a time.
This show apparently makes fans go, "I can just watch these two be cute for 16 hours." While we are stuck at home navigating WFH norms, this cute office drama seems like a perfect escape. In Mi So, many will find a strange sense of solidarity: you're not the only one working on weekends.
Watch on Viki app
It's Okay To Not Be Okay, 2020
I thought readers were saying, "It's okay to not be a K-drama fan". Okay, my eyes were auto-completing the sentences.
Fifty percent of our comments section featured this heartfelt and scarring emotional drama. Damaged souls stitch their unresolved pasts back to conquer their feelings in the present.
TW: Death and mental illness.
Moon Kang-Tae is a healthcare worker in the community psychiatric ward. Surrounded by patients all day, he doesn't have bandwidth left post hours to interact with anybody. Go Moon Yung is a popular children's writer, but doesn't have the aptitude for socialising. Most perceive her as a snooty, arrogant antisocial.
While flashbacks tell us how their scarring childhood made them who they are today, their encounters in the current timeline gives hope in dark times.
A timely and relatable show to watch for many.
Watch on Netflix
Crash Landing On You, 2019
You know when mom sends you to buy vegetables, you return without the free nimbu-mirchi, and she denies you lunch for the day? Well, skipping Crash Landing On You would put us at a risk of hurting the reader sentiments in a similar fashion.
This Crash is inevitable.
Yoon Se-ri, a wealthy South Korean founder of a fashion brand, is carried over the border by a tornado, when she's paragliding. She is rescued by Captain Ri-Jeong-Hyeok, who hides her from curious North Korean locals.
Se-ri has to make massive life changes to survive in these restricting circumstances where power supply is limited, and food is distributed only if you show a coupon.
The diametrically opposites cultures of the two parts of Korea are portrayed through breathtaking visuals, and what shines through it all is the humanity of the people living on both sides of the border.
"I binged it in a day, it was so entertaining. There's solid dose of cheese, pretty unrealistic, but hey, Hyun Bin is a vision to behold," gushes Poorva Joshi.
PS: This show has 98% ratings on Rotten Tomatoes.
Watch on Netflix
Boys Over Flowers, 2009
Indians have a very high tolerance for fictional high school dramas. How else do you explain the success of Student Of The Year?
We're in familiar territory with Boys Over Flowers. Geum Jan Di, an underprivileged girl, gets admission to the prestigious Shin Hwa High. She finds herself being bullied by a group of popular rich boys, who call themselves F4.
Eventually, Goo Joon Pyo, the leader of F4 falls for her. Sadly, Jan Di falls for his best friend, and we'd recommend you watch the show to find out if the guys have a bro code or if the matters of the heart can break their friendship.
Watch on Viki app
The Tale of a Gumiho, 2020
Gumiho is a mythical creature dominating Korean legends. It freely transforms to a beautiful woman and captures boys to gorge on their hearts.
In the Tale of Gumiho, Lee Yeon, a 1000-year-old nine-tailed fox, gives up his position as a mountain spirit after the death of his lover. For centuries, he has been waiting for the reincarnation of his lover because foxes can love only once — talk about YOLO.
In the present day, Yeon lives in Seoul, sleeps and hogs Mint Chocolate ice cream. He also kills bad spirits who hurt humans.
Nam Ji-Ah, his past-life lover, is a TV producer for a show on mysterious creatures. She starts believing in spirits, when she meets with an accident and the nine-tailed fox rescues her. He becomes her nine-tailed knight in shining armour.
Find out how the two join the dots to their previous connection and build on it. There's action, fantasy, humour and a whole lot of love to keep you glued.
Watch on Netflix