15 Indian cult movies you don't need to lie about loving anymore
You're telling me you never wanted to become an ichchadhari naagin?
When most people run out of things to stream online, after watching all the Oscar winners, new releases and binge-able series, they turn to their favourite feel-good watches for entertainment and to pass the time. For me, it's a little different. I fall back on those Indian cult movies that defy genres, and several laws of science as well.
These cult movies, with their sheer audacity and self-confidence, have transcended to a higher level of greatness. An art form of its own.
Maybe you love how this offer entertainment, something you don't have to read too much into, as you escape into a world where a man can turn into a tiger every full moon night. There are no pretentious frills or high brow philosophising that need a textbook just to decipher the dialogue. Perhaps you find joy in a bizarre narrative that lets you unwind and forget the seven work deadlines fast approaching.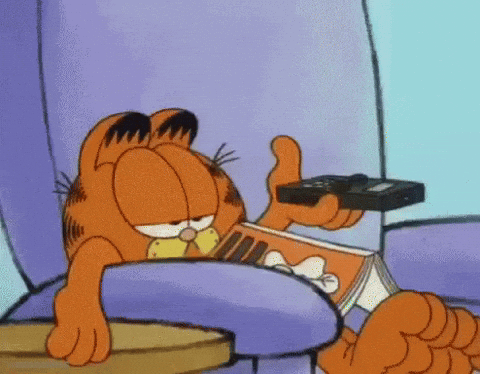 During the past year, I've wrapped myself up in a blanket and rewatched so many of my favourite cult movies to escape from reality holding a boombox outside my window like John Cusack in Say Anything. Except instead of Peter Gabriel serenading me with In Your Eyes, it's an endless loop of Cocaine ke Parathe from Humshakals.
I recently rewatched Eega, a film whose protagonist is a fly on a revenge path. Discussing it later with a friend with great enthusiasm, I was laughed at for indulging so openly in films that many would tag as guilty pleasures.
I beg to differ, and so does a study which found that contrary to popular belief that only silly people watch these so-called 'trashy films', a large portion of the audience would qualify as intelligent and discerning. They appreciate the ironic value, the inadvertent comedic factor, and the inability to predict the plot in a film that exists in a universe where anything goes.
The originality of Eega's script and mastery in execution to draw an audience in and make them invest in the character arc of a HOUSE FLY is just *chef's kiss*.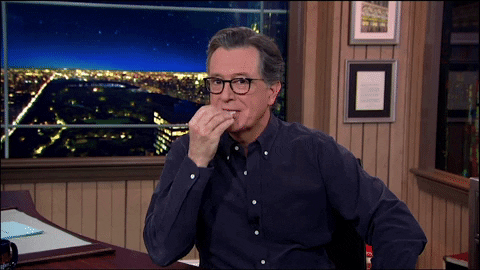 Watching cult movies gives you a sense of mastery of filmmaking and a brief moment of feeling superior because you can recognise every fault and folly in the movie, according to Dr Adam Galpin, senior lecturer in psychology at the University of Salford.
Some of these gems were forgotten as footnotes in film history, but then came Kannan Gill and Biswa Kalyan Rath with Pretentious Movie Reviews, reviving the genre for a whole new generation of viewers.
Watching and discussing these cult movies becomes a collective experience, like sharing memes that perfectly describe your anxiety.
You may not find much 'wokeness' here, but right now, I just need some cheap thrills. These cult movies aren't winning any critics awards but they have won over a massive audience with a kind of no-f#cks-given cheek.
You're telling me you never wanted to become an ichchadhari naagin and seek revenge for all the wrongs people have committed against you? Would you not do a lungi dance with Shah Rukh Khan?
With inputs from Lamiya Chitalwalla
Cult movies that will make you forget all of life's problems
Jaani Dushman: Ek Anokhi Kahani (2002)
Say what you want but Jaani Dushman will forever be number 1 on the list of cult movies. It's got a bit of everything – action, romance, sci-fi/fantasy and a bit of comedy (well, they try) as well.
Take this as a trigger warning, because the movie starts off with sexual assault because of which Divya (Manisha Koirala) dies by suicide. But it turns out she's actually a reincarnated naagin whose shape-shifting lover, also a naag (Armaan Kohli), from a past life exacts revenge on all the men from her friend circle who they blame for her death.
Kohli's character is one of my favourite villains in Bollywood history. He's like the silver man in Terminator who keeps coming back to life mixed with The Matrix and there's definitely some scenes inspired by Mission Impossible.
It comes together to take you on a wild ride that leaves you slack-jawed and highly entertained. Though I should also warn you that you will start randomly singing "Aajaaaa… oh aaajaaaaa" after watching this.
Watch it on Voot
Machine (2017)
Directed by Abbas–Mustan, it tells the story of Sarah (Kiara Advani) and Ransh (Mustafa Burmawalla) who are super into racing. They fall in love and marry after Sarah's best friend Aditya (Eshan Shanker) dies. But then he turns on her, tries to kill her and take the money she's inherited from her rich businessman father, Balraj (Ronit Roy).
But wait, Shanker is playing a double role and comes back as his twin who saves Sarah, and together they try and figure out what the hell is going on and why Ransh tried to kill her.
You may have heard of love locks, where couples put a padlock on a bridge, gate or fence of some kind as a symbol of their love. There are famous sites all around the worst where people travel to put their locks – in Paris, Las Vegas, Seoul and more.
This film takes its own approach to it. With a giant love lock which your grandmother would otherwise put on the main door before leaving town. Ransh puts this lock onto a pretty flimsy branch. Of a tree. Which you can just snap off, or slide off the end. I mean… why… what?
Watch it on YouTube
Rudraksh (2004)
I need to know who did the wigs in this film. We need to talk.
This is a classic good vs evil, Ram vs Raavan story that tries very hard to bring science into it. And I don't know why. It's entertaining enough as it is.
The story goes something like this. Bhuria (Sunil Shetty) is working at an archaeological dig site where a rudraksh is found which is believed to hold the power to reincarnate Raavan. Taking over his body and mind, it gives him special powers and over the years, he unleashes chaos in various parts of the world. At the other end is Varun (Sanjay Dutt) who has his own set of powers which he uses to heal people. They meet in a head-to-head battle, though Bhuria does his best to convince Varun to come over to the dark side.
There's also Bipasha Basu who plays a psychiatrist studying Varun and his abilities. And for a scientist, it's…interesting how much she believes in all of this. Also, the film's use of words like paagal, mental and crazy is pretty questionable.
Though can we all agree that Isha Koppikar looks bomb in this film?
Watch it on Prime Video
Taarzan: The Wonder Car (2004)
Don't lie, you wanted a wonder car after watching this film. I will keep watching this film just for Vatsal Sheth, playing the protagonist Raj. He was every '90s kid's first crush in Just Mohabbat. Also, for the film's bold use of colour. The purple car and Sheth's dance sequence in a pale yellow, bordering-neon suit.
The titular wonder car starts as Raj's deceased father's broken-down gaadi which he revamps. It's possessed by his father's spirit and goes after his father's murderers.
You're going to start noticing a pattern soon. Some of the best cult movies are about revenge, and I love a good comeback.
Watch it on YouTube
Aap Kaa Surroor (2007)
The weekend is upon us, so turn this film into a drinking game. Every time the word Germany is mentioned, take a swig of your drink.
Aap Kaa Surroor features none other than the man, the legend, Himesh Reshammiya. And his cap. He gave us ta tana na na tandoori nights in his film Karzzzz, for which I will always be grateful, but this is the film that started it all.
Reshammiya has musical talent, but his real skill has been the major revamp he gave his career and image. For that, he has my respect.
He plays a famous singer who gets arrested, in Germany of course, for the alleged murder of a journalist. He gets isolated and starts to lose the people he loves, including Riaa (Hansika Motwani) but escapes to clear his name. Very Indian auto-rickshaws have also somehow managed to go overseas for an appearance in this film.
Watch it on YouTube
Chennai Express (2013)
Shah Rukh Khan will forever be my main man but I can't deny that his films aren't for everyone. Chennai Express in particular irked many and I get it. It's questionable representation of Tamilians and their culture, Deepika Padukone's accent… there is plenty to critique.
But the Chennai-ai-ai-ai-ai Chennai Express jingle still randomly starts playing in my head at the most random of moments.
SRK plays Rahul, of course, who is supposed to take a train ride to immerse his late grandfather's ashes but instead decides to take a detour to Goa with his friends. His plans are foiled when he meets Meena (Padukone) on the train and gets embroiled in family drama. Her father also happens to be a don. Padukone looks stunning, the background settings are beautiful and there are some comical moments that you will laugh at.
Watch it on Netflix
Eega (2012)
Never thought I'd ever watch a film where I'm rooting for a fly. Or that a fly would even be a protagonist. That's the brilliance of Eega (film in Tamil and Telugu), also known as Makkhi which is its Hindi-dubbed version.
You thought the love story between a human and a talking bee in Bee Movie was crazily cute? You have to watch Eega. 
Nani (Ghanta Naveen Babu, known professionally as Nani) falls in love with his neighbour Bindu (Samantha Akkineni) but is killed by villainous Sudeep (Sudeep Sanjeev, better-known mononymously as Sudeep) who wants Bindu for himself. Nani is reincarnated as a fly who then teams up with Bindu for revenge. Through various shenanigans he starts making Sudeep paranoid, starting with mind games before escalating to all-out revenge.
At first, you're going to ask yourself, what fresh hell is this? But halfway through the film, you're going to be so into it, you almost forget that the main character is a literal house pest.
Watch it on Disney+ Hotstar
Main Prem Ki Diwani Hoon (2003)
I will never forget Hritik Roshan's purple satin shirt in this film. Kareena Kapoor Khan's strange guitar playing, and the CGI parrot who at one point is shooting guns. And everyone's overall level of enthusiasm that I can't muster even half of on well-caffeinated days.
I'm not kidding when I say that, like Jaani Dushman, this film has a little bit of everything. Comedy from Roshan as one of the titular Prem-named characters, romance, action from when her father flies through the air after being hit by a car and Roshan saves the day. Did I mention there's also a CGI dog? Not the whole dog, just its head.
I say one of the Prems because the plot of the film is centred on miscommunication and Kapoor being set up with the less rich Prem Kishen, rather than the rich, more suitable Prem Kumar. Chaos ensues when her parents find out (it's mostly her mother) that he's the wrong Prem and try to steer her towards the right one. Even after she has fallen in love with Kishen.
This all-encompassing film is entertaining from start to end. Though I will say you should never get someone else's named tattooed on your body.
Watch it on Zee5
What's Your Raashee? (2009)
Everyone lost their mind when in Humshakals, the protagonists ended up doing a triple or quadruple role. But this film was the OG. Priyanka Chopra plays 12 characters.
The film is based on the Gujarati novel Kimball Ravenswood by Madhu Rye. The book pokes fun at the double standards of Indian men which it tries to expose through the narrative and the shallowness of the arranged marriage outlook towards women.
The film on the other hand takes a feel-good rather than dark comedic approach. NRI Yogesh (played by Harman Baweja, remember him?) returns to Mumbai and is convinced by his parents to have an arranged marriage so he can access his inheritance from his grandfather to bail out his brother from debt. Yogesh agrees to meet one girl of every zodiac sign before deciding which one he wants to marry.
I have to say that Chopra does a pretty good job playing the different zodiac signs, giving each different traits and personalities. I should warn you that every version of Chopra comes with a song. Including the final ensemble dance number, there are a total of thirteen songs in this film, which can get a bit overwhelming.
Watch it on Netflix
Thugs of Hindostan (2018)
What confused me at first, but then really kept me hooked, was trying to figure out who is the Jack Sparrow-est of them all.
The trailer may give you Pirates of the Caribbean vibes but the plot takes a different turn.
We have a generic white man playing the villain as an officer of the East India Company who recruits Firangi (Aamir Khan) a small-time kooky crook to infiltrate a group of rebellious Indian bandits and break them up.
The bandits are led by Azaad (Amitabh Bachchan) and Zafira (Fatima Sana Shaikh), a princess who is trained by the former to avenge the death of her parents at the hands of the EIC.
Firangi is torn between completing the job he signed up for and joining the bandits in their fight. While the plot does keep you wondering who the protagonist even is, Khan had me hooked.
Also, Katrina Kaif needs to explain how she dances like that. Is the human body supposed to move this way? I need to know. For science reasons.
Watch it on YouTube
Khoon Bhari Maang (1988)
How does Rekha always manage to look phenomenal? Even in this film, when she's playing up the bland housewife stereotype.
Her character Aarti, a widow with two kids, is seduced by a handsome man, Sanjay (Kabir Bedi), who is really after her money. Her friend Nandini (Sonu Walia) becomes his lover and together, they drown her in a lake infested with crocodiles (or are they alligators?) and take her money. Little do they know that she survives, gets surgery and comes back for revenge.
OK, I know that her 'surgery' doesn't make her look any different than she did before. Even with the hair, contact lenses and makeup, it is pretty funny that no one from her 'past life' can recognise her. But come on. This is the ultimate female revenge story.
Rekha coming in on a horse, wearing a leather jacket, gun in hand and hair flying in the wind. Tell me that doesn't get your bones tingling.
Watch it on YouTube
Suryavanshi (1992)
At one point Salman Khan turns into a blonde-haired, bearded He-Man. That's all I have to say for you to watch this film.
If you still need some convincing, we'll get into the plot. Vicky (Khan) marries his father's friend's daughter (Sheeba Akasshdeep) but isn't really interested in building the relationship, it was mostly for their parents' friendship.
Her father, DD (Ajit Vachani) is a senior officer in the Archaeological Survey of India and learns of mysterious disappearances and deaths on his current dig site in a hamlet called Sangramgadh. A local baba informs the lot that the village has been cursed and haunted by the spirit of a princess. Vicky turns out to be the reincarnation (of sorts) of the man who jilted the princess in the past and led to her eventual demise.
Princess Suryalekha is played by a beautiful Amrita Singh who has some serious Cleopatra vibes in terms of costume and overall aesthetic.
Watch it on Disney+ Hotstar
I (2015)
I have to admit I accidentally paid to watch this film because I thought it was something else, but I was not let down.
The Tamil-language film tells the tale of Lingesan (Vikram) who is a bodybuilder-model whose goal is to become Mr India. He meets supermodel-actor Diya (Amy Jackson) and starts crushing on her.
She convinces him to do an ad shoot under the guise of being in love, instead of letting him fulfil his Mr India dream. After the shoot, she tells him the truth because she is honesty ki devi and breaks his heart – shocker.
Somehow they reconcile and get engaged, much to the chagrin of John (Upen Patel) who also is in love with Diya.
In his professional journey to become a top model, Lingeson manages to piss off a lot of powerful people, including John. All his enemies (including one of his friends) conspire to take him down and inject him with a virus that takes away his looks and turns him into a hunchback. He breaks off his marriage and fakes his death, that is until he learns the truth about why and how this happened to him. Thus, a revenge plot ensues.
True love wins in the end after he reveals to Diya that he's still alive, just not who he used to be. She takes him back and they live a quiet life together. Though some Ayurvedic treatments, yoga and physiotherapy help his condition reverse and he returns to looking like he once did.
Don't bother wondering why this couldn't have happened in the first place.
Watch it on Zee5
Prem Aggan (1998)
I request all Model UN-ers to take lessons in diction from Fardeen Khan in this film. He hits every word with a precision that would make my English teacher proud. Dialogue delivery aside, this is an entertaining film for many reasons.
Khan plays Suraj Singh, a dashing young musician who falls in love with Sapna, the daughter of a wealthy industrialist. Her father wants her to marry someone else, and teams up with him to break up the couple.
It's been described as the most film with the 'most exercise ever' and it definitely holds true, with a very uncomfortably sensual exercise routine. If I'm going to be honest, it doesn't motivate me a lot more to work out than your hot yoga video routines.
My favourite part has to be the fact that instead of 'say cheese' before clicking a photograph he says 'say ishq'. Next time you're shooting a family portrait, please make this request to see their confuddled expressions in the final shot.
Watch it on YouTube
Junoon (1978)
I was genuinely terrified after watching this film when I was a kid. Whoever in my family thought letting me watch a man randomly turn into a tiger and kill people was a good idea needs to seriously introspect on their life choices.
'90s heartthrob Rahul Roy plays Vikram who goes on a hunting trip with his friend Arun to kill a tiger. They're told by a local about the existence of a cursed maneater lurking in the woods on the full moon night. Killing the tiger would pass the curse onto them.
Laughing about what the man tells them, they set out and, of course, end up killing the tiger and Vikram gets cursed. Every full moon night, he transforms into a tiger.
Think An American Werewolf in London except set in India, and with a weretiger (?) and scary prosthetics. After the attack in the forest, he is rushed to the hospital where he's treated by Dr Nita (Pooja Bhatt). They fall in love and get married, that is until he goes on a murderous spree as a tiger every now and then.
Watch it on YouTube