Representative photo: A still from 'Little Things'
10 budget decor swaps for all things beautiful that you love but can't afford
From plates that go on dining tables to the ones that go on walls – we have all corners covered
I sniff out the best budget buys out from the depths of the piles that line counters during the annual Zara sale. Sarojini Nagar presents optimal conditions for the miserly monster that resides within. "I bought it for 100 rupees," is my biggest flex.
If you ever compliment me on something I'm wearing or a decor piece lying around the house, I will relate in great detail how little I paid for it, the bargaining experience, and the "Bhaiya sahi sahi lagao" count of the deal.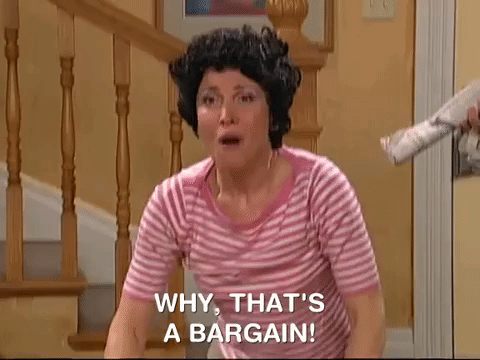 My obsession with spending money wisely, like my bulbous nose, has been passed down generations.
During the India-Pakistan Partition, my grandparents, with four and a half kids (my grandmother was pregnant with my father) in tow, came to India with just the clothes on their backs, and some jewellery that my grandmother had managed to sneak across the border, sandwiched between parathas.
Business owners pre-partition, they were forced to start from scratch once here. At one point, my grandfather had to sell papads on the street to make ends meet.
So even when their hard work paid off, and they ensured that their children and 14 grandchildren lived a life of comfort and privilege, they continued to be money conscious, until it became a way of life.
These values filtered down to their children as well, and ultimately to us – the grandchildren.
Being mindful of how much you spend was never correlated with having a good time. "Spend as much as you want, as long as you think it's worth it. And  you should be the judge of that," we were told.
Another idea that often crops up when talking about bargains or budget buys is the question of quality. "Expensive always means more stylish and better quality." But the patchwork bedsheets that my grandmother made using Bombay Dyeing sample booklets (my grandfather was a textile distributor for the company) prove otherwise.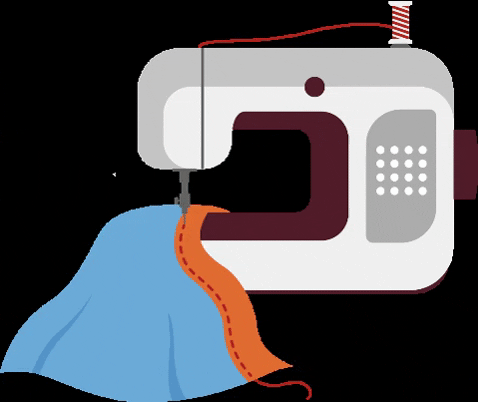 That's where my love for bargaining and budget buys comes from. I'm a pro now, and my friends actually treat me like a professional deal hunter.
After bestowing them with the benefits of my gift, I'm showering some discount fairy dust on you too.
Scroll down for budget decor swaps for all things beautiful that you love but can't afford.
10 budget decor buys for when your bank account is running low
Botanical bedspread
An unmade bed is about as welcoming as a precariously leaning tower of unwashed dishes in your sink. Especially after a long, hard dark at work.
While the debate rages on whether a bedspread should just be laid on your sheets with the ends floating in the wind, or tucked in tightly, we find that a block-printed bedspread in a botanical print looks beautiful either ways.
The Ferdous Bagh bedspread by Good Earth, a cotton pique bedspread with Mughal motifs, and pops of muted fuchsia and green, is the perfect example of the ease and mastery with which the luxury lifestyle brand marries colours and patterns.
The kantha quilted-bed cover from The Pink Dori plays along the same lines, but is easier on the pocket.
Contemporary dinner plates
We make memories over plates of food — hushed giggles while digging into midnight snacks, hurried plans on a chaotic morning while scarfing down breakfast, and a comfortable silence on a cozy Thursday evening. Wouldn't it be nice for plates that adorn your table to be as memorable as the anecdotes you share when you gather around it?
Contemporary dinner plates in muted tones allow you to experiment with your table runners, cutlery and place mats. They can even be mixed and matched with statement serveware.
We recommend the set of four Denby Pottery plates from Tata Cliq Luxury, and their affordable counterparts from Craftribal.
Whimsical planter
There are two kinds of people in the world. Plant murderers, and plant parents. And the latter, like any obsessive parents will do just about anything to doll up their kids. Including purchasing statement planters for them to live in. A fern in a flamingo? Why not. Daisies in a dachshund? Even cuter.
We're loving the polyresin flamingo planter by Bent Chair ( 57x57x128 cm). The metal Daschy the daschund planter (16×2.5×10 inches) by Freedom Tree is the budget decor swap for the flamboyant flamingo. What Daschy lacks in size, he makes up for in personality.
Plant murderers, we haven't forgotten you. These make for great statement decor pieces, whether you choose to fill them with plants or freshly-cut flowers.
Minimalist sheer curtains
They can shut the world out when you prefer some alone time, and let the sunlight pour in when you're in need of warmth.
The hand-crafted crochet curtains from Samoolam have our hearts, not just because of the delicate details that will bring your space to life, but also because the brand employs "economically-deprived rural women" from Gaya, Bihar. But if your account is looking a little slim this month, this recycled polyester budget decor counterpart from Ikea does the job too.
Geometric rug
Rugs add colour to a room and break up the monotony of all wooden furniture, which this wool hand-tufted rug by En Casa By Luli Sanchez, available at Jaipur Rugs, does beautifully. Despite the use of multiple colours, the rug does not overwhelm.
A budget decor buy in this category is this piece from Wish, even though it uses a different colour palette, the rug incorporates the geometric aesthetic, that makes it the room's focal point.
Quirky throw cushions
Cushions are the perfect way to add a bit of drama. The best way to make your home an extension of your personality.
Passionate plant mamma? Throw in some botanical prints. A crazy cat lady? Find the paw-fect pair of whiskers to adorn your couch.
And if you are a Frida fangirl then, well, look no further. For when you're feeling indulgent, get yourself this three-dimensional cotton cover from DITI. The budget decor version — an embroidered cotton cushion cover from Jaypore — is pretty magical too.
Lamp with wooden accents 
A lamp is the first thing I bought for my apartment when I moved away from home. I left it on when I went out with friends, so that I didn't have to come back to a dark room. The lamp stayed up with me, when I pulled all nighters to finish my dissertation, and was an arm's reach away for the times when the faintest of floors creaks would set alarm bells ringing in my head. Despite being an inanimate object, it became my companion in a strange city, in more ways than one.
The Burma teak lamp, with woven rattan and matka textile shade by Olie isn't just a minimalist's dream come true, but can be customised based on size and colour. The pocket-friendly mango wood and cambric cotton counterpart, dreamily titled 'Starlight', is available on Nykaa.
Eye-catching wall art
Wall plates are the new paintings. Despite all the "Plate mein toh khana khate hain" comments, we suggest you jump on the wall plate bandwagon sooner than later.
Our selection this time around features plates that are perfect to give you company during chai time – a more detailed and slightly expensive ceramic plate with a digital print from The Plated Project, and an affordable bone-china version from Chumbak.
Beautiful barware
Eighteen year old whisky isn't the most delicious alcohol — sometimes experimentation is a hit (Mango cider, we're looking at you).
Barware doesn't always have to be clunky, intimidating and serious. We're loving the Champa Ice bucket & tongs from Nicobar, which are the perfect size to lug around between your kitchen and living room for ice runs.
A budget decor buy that also makes a statement is this aluminium piece from Amazon. We're pine-ing for it.
Statement mirror
Using mirrors as decor items might not be that popular a practice, but is definitely one to adopt. They make the room appear bigger and brighter, and are a great decor accent.
Our picks are these mirrors with cane accents: A luxury buy in an unconventional shape from Opaque Studio, and an affordable counterpart from Nykaa.