Photo: Rahul Dogra/Pexels
A survival kit for the monsoon's most hated trend: mould
Let it rain over me, but not my home
I romanticise everything. When I say everything, I mean even my hiccups. Instead of acknowledging the inconvenience, I choose to believe that someone somewhere is thinking of me.
I choose to believe it because I'm an eternal optimist. When it becomes an inconvenience to others ("Let's trek uphill for 15 kilometres to see the sunset"), I blame it on being a Piscean. But turns out that looking for a silver lining is also a way to escape things that distress us. It's what some call coping by hoping. "Accentuating the positive means eliminating the negative," explains social science writer and researcher Jeremy Sherman.
Romanticising situations in that case could be a way to steer away from the not-so-fun flip side. Like saying "I love my job so much that I even work on weekends" instead of confronting your boss for overburdening you.
The effects of romanticism show up in everyday life too. For instance, as water dripping from the ceiling, while you pen down a heartfelt poem about the marvel of nature that is rain.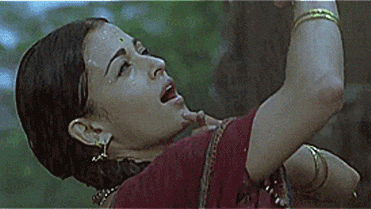 We don't expect you to start mixing cement to fill the cracks, but there are other smart ways to get your home monsoon ready.
Take a minute from stocking up on scented candles and jars of hot chocolate to put together a survival kit to get your home monsoon ready.This list includes answers to all your rainy day problems.
A survival kit for getting your home monsoon ready
How do I keep my leather bags and shoes safe?
Moisture makes leather goods more prone to attracting fungus, which can cause permanent damage to your favourite brogues.
"Never use plastic because that makes the moisture akin to a sauna and increases the speed at which fungi forms," explains Esther Lennaerts, founder of Cobbler by Pressto. She also suggests you use wooden shoe trees to store shoes as they keep the moisture out of the leather.
Add to cart:
Cotton drawstring bags from Noplasticshop.in, ₹1,350 for 50
MUJI red cedar shoe keeper from Ajio.com, ₹2,990
If it's already too late for you to make these investments, because fungus has already set up tents on your leather tote, try this DIY remedy.
Material required:
Cotton or micro fibre cloth
White vinegar
Water
Directions:
Softly brush the bag with the cloth.
Then, dilute vinegar with some water, and dunk the cloth in the mixture. Squeeze out any excess liquid from the cloth before moving on to the next step.
Use the damp cloth to wipe the affected area.
Once you are done, leave the bag to dry in the sun. This ensures no traces of the mould are left on the bag.
DIY: Originaltuscany.com
What do I do if my clothes keep smelling musty and damp?
Getting your home monsoon ready includes preventing freshly washed clothes from smelling like damp rags.
What you need is a good odour absorber that doesn't dampen your spirits.
If you are a resourceful Rita, who lives by the philosophy "Why buy, when you can make," then all you need to do is throw some activated charcoal into a nylon or cotton bag, and hang it in your cupboard. The activated charcoal absorbs the moisture and keeps the damp smell at bay.
Or, add these to your shopping cart to make your clothes smell fresh.
Dampfree Hanging Moisture Absorber from Blackvanillagourmet.com, ₹1,052
Natural scented wax tablets (lavender and rosewood) from Brownliving.in, ₹425
How do I get my clothes dry if it won't stop raining?
In the monsoon, you need a minimum of four days between doing laundry and actually wearing those clothes. Because well, that's just how monsoon rolls.
But this electric dryer is going to turn things around for you.
Electric clothes drying hanger from Amazon.in, ₹ 2,990
What this does is circulate hot air through the clothes you hang on it. This hanger even comes with a special attachment that can be used to dry your shoes.
How do I keep my floors dry?
Believe it or not, leaving behind a trail of water from the doorway to your bedroom is not a monsoon prerequisite. The ridges on the base of this multipurpose mat help drain moisture, while the raised edges ensure that none of the mucky water slips off the mat and onto your floor.
Multipurpose rubber tray mat from Onlymat.com, ₹699
I am tired of using a damp towel, what do I do?
A quick dry towel, like this micro-fibre option, is used by swimmers and athletes. It's compact and easy to store, and takes very little time to dry when compared to its bulky counterparts.
Nabaiji By Decathlon from Myntra.com, ₹401
Is there any alternative to soggy newspapers lining the drawers?
The last thing you want is to have your clothes smelling like a damp newspaper. Instead, opt for plastic mats to line your drawers as they are water-resistant.
Anti-slip drawer mat from Meesho, ₹512
How do I help my plants survive monsoons?
Much like the streets outside, your planters too turn into swimming pools in the monsoon, and this water-logging leads to sticky and clumpy soil. "Overwatering kills more plants than under-watering. It's a horticultural crisis. With rainwater available in excess, this problem only becomes more severe," says Udit Khanna, CEO, Root Bridges, an online nursery for exotic plants.
The accumulated water causes root rot, which in turn causes the plant to die.
The solution?
Add a layer of gravel to the base of the pot. Also, make sure that the soil is not too hard in order to facilitate proper drainage.
And if you have containers to collect water at the base of your pot,  remember to drain them regularly.
Is there any way I can temporarily fix leakages?
When you're in the process of getting your home monsoon ready, make sure you are prepped for times when tip tip barsa paani becomes a way of life. This tape is perfect in case of emergencies, and is ideal for waterproofing. It can be used on plastic, wood, glass, RCC and metal, but you have to be careful when using it on paint, as it might damage the paint.
Home Shield DIY multipurpose seal tape from Bergerpaints.com, ₹399
Is it okay to use furry rugs in monsoons?
Furry rugs and carpets tend to become damp and musty, and the moisture can promote growth of mould, ruining them for good.
Swap bulky rugs for chatais made with durable material that can withstand humidity. They are also easy to store and require minimum maintenance.
Handcrafted chatai mats from Amazon.in, ₹699
How can I keep eating bhajiya without feeling guilty?
You can't get your home monsoon ready without figuring out how to make snack time healthy. With baarish comes a revised snack time menu, most of which involves deep fried deliciousness like bhajias, samosas, fries, and kachoris. 
Swapping these dishes out is not an option, because what's the point of chai time during monsoons if there isn't a steaming plate of crispy kanda bhajiya to snack on. Instead, invest in an air fryer that uses 90% less fat in the cooking process, and makes monsoon snacking guilt free.
Philips air fryer from Amazon.in, ₹9,699
Should my books be left out or stored away?
When it rans, it is essential to get a token photograph clicked by the window, holding your favourite comfort read. But it's equally important to make sure your books aren't bearing the brunt of the humidity.
Pack your books into well-sealed storage boxes, with a few naphthalene balls tossed in to keep bugs and mould away from your favourite reads.
Air tight storage container from Shoppersstop.com, ₹1,499 
Ragnar storage stool from Therugrepublic.in, ₹5,900
Noel stool on wheels from Pepperfry.com, ₹7,041
Animal ottoman from Trendia.in, ₹3,699