Photo: Unsplash
Vastu is the only energy bar that your house needs
Beg, borrow and steal succulents
Last year, my mom hung 'Chatterjees' engraved in gunmetal on the door, and said, "Now that you've decided to stay in journalism, I don't think you'll ever be rich. But Vastu says that adding a nameplate to your house attracts positive energy,  wealth and prosperity. So I will try this now." 
I pretended to believe her — maybe homes need energy bars too. The roots of Vastu can be traced to the scriptures of the Atharva Veda. Often termed as an "ancient science of architecture", it has found enough validation in modern institutions to acquire legitimacy. In 2017, Indian Institute of Technology in Kharagpur, the country's oldest IIT introduced Vastu Shastra as part of their undergraduate courses in architecture. All my friends are adding random splashes of colour to their bedrooms to "balance the room's energy". And I am uncomfortably balancing myself on the fence. 
Vastu expert Neeta Sinha isn't just any other consultant; she's the Sherlock of Vastu Shastra. Sinha is an astro-architect ("It's a marriage of astrology and architecture") and helped me wrap my head around this Vastu-verse. "My belief system is direction- and colour-based," she says. "What may work for you, may not work for someone else. But there are certain changes everybody can make to increase the positive energy in your house." 
For physical wellbeing: 
Negative energy can disturb your health. If you're falling sick often, perhaps you may want to try a change in space. A change of scene may be all that you needed. "Try sleeping in the hall for a few days to see if makes you feel better. If you see any positive changes, consult an expert to balance the energy in your previous room," says Sinha. 
If you are prone to allergies, adding shades of orange and yellow in the room can brighten the room and help you control the ailment. Warm colours stand for aggression and strong energy. It revitalises the space.  
Also, Sinha advises her clients to avoid exposed mirrors in the room if you're prone to falling sick. "Mirrors enhance the existing energy in your room. Hence, if there's a negative energy at play in your room, the exposed mirrors may double it. It's advised to stay away from exposed mirrors," she says.
For career wellbeing:

Enhance the energy of the house. It's important to tidy up your desk and house to reduce areas of blockage. These areas include cluttered corners. Clutter can also be in the form of leakage, seepage and stuffy nooks. Keep the windows open and make sure there's cross ventilation. Add green plants and succulents to your room. 
For positive energy in the kitchen:

Vastu recommends the kitchen to be in the South-East corner of the house because it's written in ancient scriptures that it is the only direction where the house doesn't catch fire as the wind flows from west to east. But you cannot dictate these choices when you live in high-rises. So you should play with warm colours. "Add red, orange and yellow to make the space more vibrant," says Sinha. Since a lot of burning happens in kitchen, often the energy gets burnt too. Warm colours provide extra energy.
For new couples:

Add sound vibrations to your house. "Earlier, there would be sounds of ghunghroo or payal," says Sinha, "These days, people prefer windchimes." Also, adding patches of red helps maintain positivity. 
For children's room:

Pink for girls and blue for boys is deader than the dodo. You must always ask your kids for their preferences. Ask them about their favourite colours. Children are more sensitive and they know better than you what they want for themselves and their growth. 
For overall wellbeing: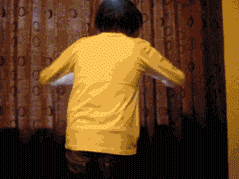 Don't cover the windows with curtains all the time. Letting in sunlight not only brightens the rooms, but also uplifts the mood. If the house has a history of divorce or illnesses, avoid red at the entrance. Red denotes danger. If it's an independent house, give it a name if you don't have one yet. Decorate the main door and the entrance of the house. It's the principle source of energy. Hence a lot of people use rangoli.
Make sure that your head doesn't face north while you're sleeping. The earth's magnetic field and our energy rotation doesn't stay active if the head faces north. "Since blood has iron, when your head faces north, the magnetic field will act upon it. Thus, your brain will remain active and you'll not get good sleep," says Sinha.
Of course, scientists haven't sacrificed guinea pigs and lab rats to prove these Vastu verses. There are no 5,263 page-long reports by the Big Four on Vastu claims either. It's all rooted in our belief system and the energy around us. It doesn't really hurt to indulge in some home improvement when so much of it is just common sense: roll up the blinds, clear the clutter, add some splashes of colour. After all, Vastu gives me an excuse to buy that Sansevieria I have had my eye on.