Photo: Jason Briscoe/Unsplash
20 kitchen hacks to help make life easier for hopeless chefs
Proper peeling protocol, waving goodbye to onion tears, bringing home the best baingan, and more
It is day 9,875 of staying indoors, and your 15th attempt at perfecting your mom's world-famous aloo bhaji recipe. It looks humble and harmless, but you're a hopeless chef who can't seem to get it right. Even after stalking baby chefs on Instagram for inspiration, measuring the ingredients to perfection, and exhausting all the kitchen hacks you've learnt over the last few months, the bhaji looks nothing like the glistening yellow delight your mom prepares.
"Maybe I'm just not built to be in a kitchen," you think to yourself. But good food is like magic, and good cooks, like magicians, are secretive. Apart from spatulas and spoons, they have quite a few other tricks (and kitchen hacks) up their sleeves to make cooking seem like a breeze.
We went behind the curtain, and put together a list of kitchen hacks that will promote you from kitchen noob to an above-average chef.
20 kitchen hacks to help make life easier for hopeless chefs
Fix the dal that tastes saltier than the Dead Sea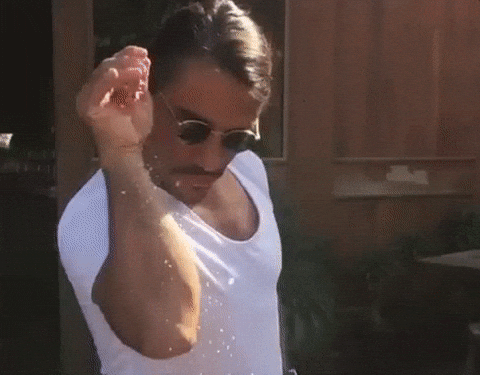 Every time you get carried away, and end up imitating Salt Bae for little too long, your favourite carb can save the day. Peel and roughly cut a potato into quarters and toss it in your over-salted dal or gravy, and simmer. The potato will absorb the water, and with it, the excess salt. You can add water to the dal, soup or gravy to adjust the consistency.
Choose your pan wisely
Aluminium and cast-iron pans are often the first picks when shopping for the kitchen, but you must also be careful of what you're cooking in these pans. Cooking or storing acidic food items in reactive metals can change the colour and taste of the preparation. When cooking with acidic ingredients, it's best to use non-reactive pans made of stainless steel, glass or those coated with enamel.
Bring your meat down a notch
When storing meat, fish or chicken in the refrigerator, ensure that it is kept in a shelf below the vegetables and fruits. This is to avoid any juices from the non-vegetarian produce leaking and falling on the fruits and vegetables, which could be dangerous for your health.
Ditch the dishwasher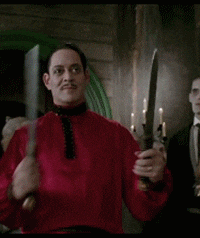 Dishwashers keep your arms from feeling like jelly at the end of a long day of typing. But your favourite appliance isn't as good for your knives as it is for your limbs.
A dishwasher's cleaning cycle can prove to be too rough for sharp cutting knives, and make them blunt. It's best to wash them by hand to ensure they remain sharp for longer.
Correct the way you measure flour
Dunking the measuring cup into your barrel of flour is a shortcut most lazy Latas tend to take, before levelling it, and combining it with the rest of your ingredients to make a decadent birthday cake.
But what might be one of your best time-saving kitchen hacks, could also be the reason your chocolate loaf is as dense as a brick. Dunking the measuring cup in, packs the flour in too tightly, leading to you using more flour than required.
The correct way to measure flour is by scooping the flour into the measuring cup with a spoon, and levelling it off at the top.
Avoid a volcano of tomato purée when blending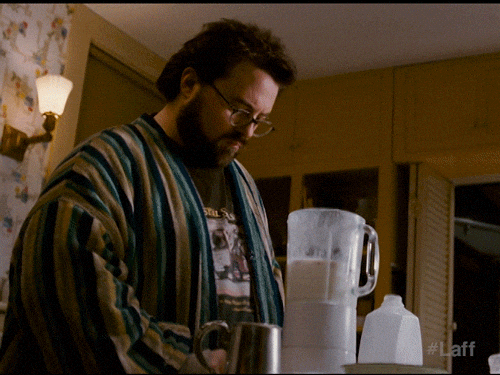 Ever been subjected to hot soup raining on you after you attempted to blend warm tomato purée? If your answer is yes, then we have just the hack for you.
Blenders often come with a removable stopper for the lid. When blending hot liquids, always remove the stopper to release the pressure created in the mixer thanks to the steam that the hot liquid releases. Remove the stopper, and cover the hole with a folded towel to keep your soup prep from turning into a science experiment gone wrong.
Keep the kheer from burning 
Use a heavy-bottomed pan or pot when cooking milk or milk-based preparations. This keeps it from burning.
Another hack to keep the milk from burning is adding a little water to the vessel before pouring in the milk.
Learn proper peeling protocol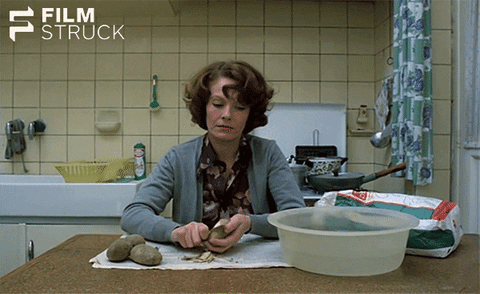 Peeling boiled potatoes or eggs can be unnecessarily cumbersome.
To save you some time, and make last-minute prep for your egg sandwich or mashed potatoes a little simpler, we unearthed a gem from our treasure trove of kitchen hacks – add a pinch of salt to boiling water, this will make peeling the skin off a whole lot easier.
Wave bye-bye to soaking chickpeas overnight
An impromptu plan calls for an instant bowl of hummus with no time to soak chickpeas overnight.
A great way to keep you from trying to pass off store-bought hummus as your own is to soak chickpeas in boiling water for one hour. This will do the job perfectly, and tops our list of kitchen hacks for late Latas.
Keep the waterworks at bay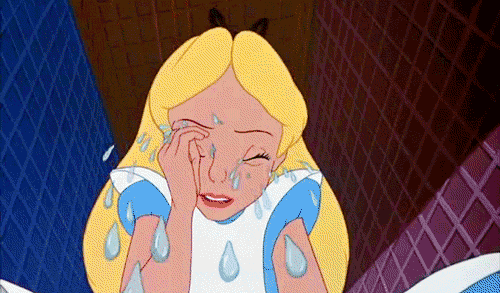 You know all the times your mummy presents water as the answer to all your problems? ("Drink some water if you're feeling worked up," "Stomach ache? Are you drinking enough water?", "Just go splash some water on those mosquito bites for relief")
Turns out she was right, water does seem to be the perfect solution to a bucketload of problems, including the streams that come out of your eyes when chopping onions. To keep the waterworks at bay, all you need to do is soak onions in water for about 10 minutes before you start chopping them, and then wave goodbye to tears.
Make peeling garlic a whole lot easier
Another example of how water solves all problems – soak cloves of garlic in water for 15 minutes to make peeling them a breeze.
Alternatively, you can put them in a jar and shake vigorously. This movement loosens the peel, and helps it come off easily.
Quit washing your shrooms
Clean mushrooms with a damp cloth instead of washing them. This is because mushrooms absorb water and when cooked, can end up making the preparation soggy and mushy.
Say no to wilting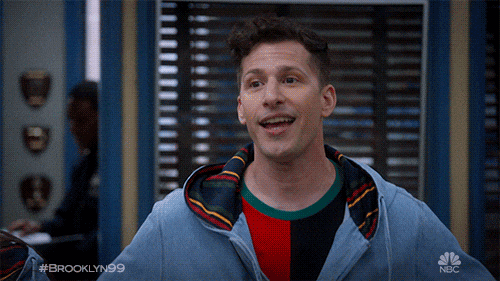 To keep coriander leaves fresh and looking healthy for longer, store them in an airtight container lined with tissue paper.
The tissue paper absorbs excess moisture and keeps the leaves from turning brown and wilting. This hack also works well for other leafy herbs.
Don't wash the goodness away
Washing produce is a must, especially when you find yourself caught in the middle of a full-blown pandemic, but the way you wash your produce makes a world of a difference.
Don't wash fruits or vegetables after peeling or chopping, this rids the produce of the water soluble nutrients it contains, and makes them far less nutritious.
Bring home the best baingan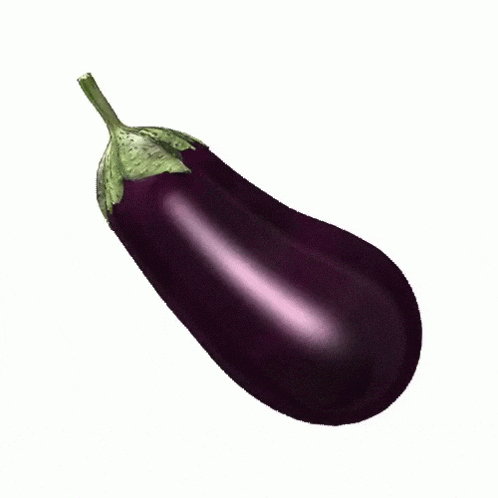 When shopping for brinjals, always pick the ones that are lighter. Heavier brinjals indicate that they're more mature, which means more seeds and a bitter aftertaste in some cases.
Don't panic if the meat sticks
Don't panic if your meat sticks to a pan when you toss it on to sear it. Be patient, and the pan will automatically release the meat once it's brown.
Keep an eye on the meat and occasionally nudge it to see if it is moving, when the pan releases, it means it's time to flip.
When you put meat in a hot pan to sear it, it will stick for a minute. But if you're patient, it will release when it's brown. Same thing works on a hot grill: Let it develop a browned surface and nudge occasionally until it starts to move. That's when it's time to turn it.
Read between the lines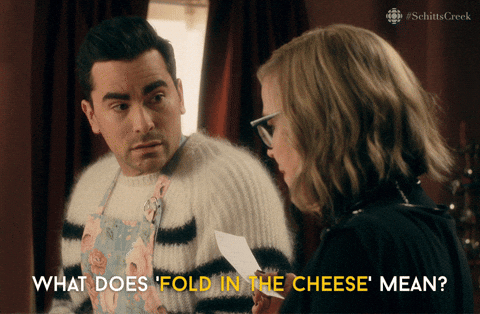 The trick is not just in following the recipe perfectly, but also reading between the lines. Usually in recipes, pans indicate metal vessels while dishes to refer to counterparts made of glass. "Beating" usually indicates using a machine, while "mixing" refers to using a spatula to combine ingredients.
Knowing how to decipher such terminology can transform your dish.
Pick the correct fat
Cooking at a very high temperature? Don't use butter or olive oil.
Butter and olive oil have low smoke points, and tend to burn very quickly. Instead, use vegetable oil or groundnut oil, which have relatively high smoking points, and don't burn as easily, keeping the food from tasting burnt and bitter.
Keep apples looking fresh and juicy
Potatoes, apples, avocados and many other fruits and vegetables tend to turn brown, and begin to look unappetising when stored after cutting.
To keep your produce from turning into chameleons, store them in water to help them retain their natural colour.
Don't slip and slice your fingers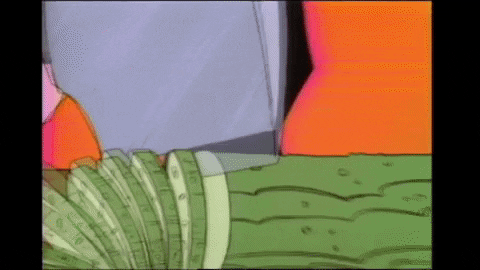 Chopping is probably the most essential kitchen skill all noobs need to pick up. But before you begin your journey towards julienning, here's one way to prevent your chopping board from sliding around, and maybe even help keep your digits intact.
Place a dish towel under your chopping board to keep it from slipping, this hack can also be used when rolling dough, to create friction between the counter top and your dish.
WATCH NOW: Who makes the best fish curry in India?