Photo: Nadine Primeau/Unsplash
3 effective diets that go beyond trends: lose weight, boost immunity and reboot your system
From going back to your roots to eating root vegetables
With the blink of an eye, oversized totes are replaced by microscopic purses that have no room for our emotional baggage, or even lipstick, and in a matter of days, tie-dye elbowed athleisure out of the spotlight. And it's not just the fashion world that witnesses trends fly by. Diet trends have also hopped onto this high-speed bandwagon.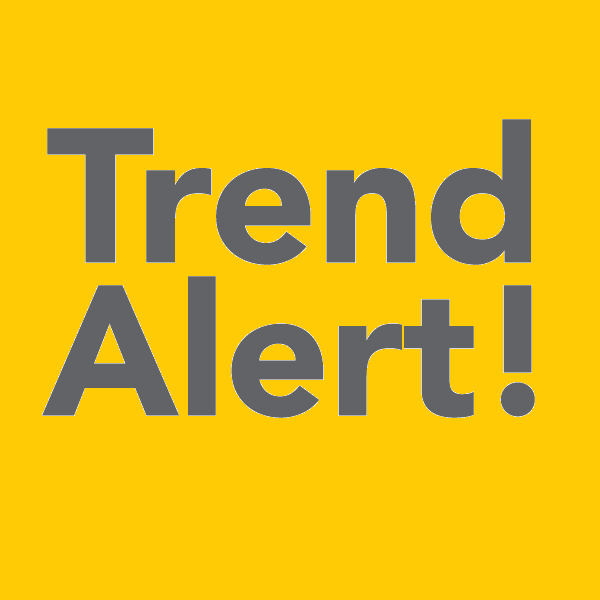 With each new "turn your life around in lockdown" post, you are introduced to a new diet that promises to make you fitter, younger and stronger than ever before. And in this sea of life-changing diets, only a few find themselves a semi permanent spot on Instagram feeds, tucked in comfortably between #ootd and #tbt.
The Ayurvedic diet, the plant-based diet, and the Nordic diet are some of these unshakeable big guns. But what makes them the most sustainable, and most effective?
(Cue dramatic superhero soundtrack).
Here is all that beginners need to know about these popular diets – the good, the bad, and the not-so-sugary – before deciding whether they're ready to take the plunge.
Go back to Ayurveda
Tell your nani that you're opting for this approach, and not only will you get the mandatory "mai toh kabse keh rahi thi," but a grandchild of the year title too.
As much as Ayurveda seems like going back to your roots, there is a lot about the philosophy that remains unexplored – bits that must be brought to light before you resort to a high-pitched "This is not what I signed up for!"
An Ayurvedic diet is based on the principle that what you consume should be determined by what your body's constitution or prakruti is. "It is a gradual process to align your body with nature and to its natural body constitution. This is a long-term and balanced dietary approach," explains Dimple Jangda, Ayurveda health coach and founder of Prana healthcare centre.
Understanding the basics
Just like our blood group is determined at the time of birth, as per Ayurveda, so is our prakruti.
There are seven different kinds of prakrutis – vata dominant, pitta dominant, kapha dominant, dual body types like vata-pitta, vatta-kapha, pitta-kapha, and tridosha, which is a combination of the three.
Vata, pitta, and kapha are the fundamental energies or principles which govern the function of our bodies at a physical and emotional level. One can determine what doshas make up their body composition by taking an online quiz, and then chart out a diet with an expert's help.
This diet is far from a 'one size fits all' philosophy. "Ayurveda is a personalised science, where we design a diet and lifestyle for an individual based on their prakruti, topographic and geographic conditions, climate, season, age, and their genetic conditions and inclination towards any disease. Ayurveda is a preventive healthcare science, and the philosophy trickles down into the approach towards food too," says Jangda.
A holistic approach
An Ayurvedic coach is as thorough as the masterji taking your measurements for your Diwali outfit – all corners are covered, from dietary habits to lifestyle changes that will help your body reach a disease-free state of balance.
For instance, a kapha dominant body type is characterised by dense bones, supple skin, and a tendency to put on weight. So the Ayurvedic approach, along with prescribing a diet, recommends workouts that help manage water retention, such as cycling, running, and rowing.
Food groups to stay away from
Eating foods that are beneficial for you based on your prakruti, and eliminating ingredients that aggravate imbalance is the one major shift a person on an Ayurvedic diet needs to make.
The Ayurvedic approach also requires you to eliminate food combinations that are categorised as toxic. "These are corrective measures taken to prevent ama (poison) or toxins from getting accumulated in the body," says Jangda while highlighting some blacklisted practices for someone on a Ayurvedic diet – consuming cooked honey or honey dissolved in water or milk, mixing fruits with vegetables, mixing fruits with milk, and mixing raw foods with cooked foods.
Turning vegan or vegetarian isn't a prerequisite
Ayurveda doesn't specifically prescribe a vegan, vegetarian or non-vegetarian diet. It just lays down the scientific understanding of digestion time required to break down different food groups to help you make an informed choice. For example, fruits require three hours to get digested, while meat and eggs require approximately 72 hours to go through the same process. "Most of my clients who turn vegetarian, make an informed choice after all the facts are presented to them. None of them are prescribed to make the shift," says Jangda.
However, doesn't shifting to a vegetarian diet and giving up certain food groups lead to deficiencies? "Plant-based foods have all the nutrients, proteins, and vitamins needed for a healthy human body," adds the Ayurveda health coach.
Baby steps for beginners
Changing your diet plan is a lot like switching jobs, it's always better to know what you're getting into instead of being caught off guard. So go forth and dive into this Ayurvedic orientation.
Begin by following the circadian rhythm of the sun — syncing your body clock with the rising and setting of the sun.
After sunrise, finish your workout, and begin the day with herbal teas to stimulate digestion, followed by a plate of raw fruits to enhance your gut flora, this is followed by a small cooked breakfast, an hour after fruits.
You can also have a bowl of steamed salads one hour before lunch to aid metabolism and incorporate roughage in your diet.
The biggest and heaviest meal should be had between 10am and 2pm, ideally at noon, when the sun is at its peak.
At 4pm you can have a bowl of fruits as a snack. Avoid mixing fruits with milk-based teas and coffees, as it becomes toxic.
Have the smallest meal before sunset, and avoid solid heavy foods after sunset. Slip into intermittent fasting for 12 to 16 hours, based on your prakruti.
Eat like a Norseman
The Nordic diet focuses on foraged produce, sourced from the Nordic region. It initially came into being as a masterplan to address the country's obesity rates and unsustainable farming practises, by following what we would like to call the desi mummy policy – replacing processed food with traditional meals, and whole and single-ingredient foods.
The Nordic diet has gained popularity because of the diet's effectiveness in terms of weight loss. The main emphasis is on consuming two macronutrients for a major chunk of meals – fibre and seafood.
Making it Indian
Indians invented the McAloo Tikki burger, rajma chawal risotto, and gulab jamun cheesecake, so it goes without saying that we can and will Indianise the Nordic diet too.
"The Nordic diet can be adopted keeping in mind Indian eating habits, as the philosophy essentially focuses on consuming traditional meals, and on preventive measures that help eliminate damaging food groups from one's diet," says nutritionist and gut health coach Payal Kothari.
Fibre and fish are the magic words
Fibre is the main macronutrient featured in this diet, and it shares the spotlight with seafood. "Fibre satisfies hunger without drastically affecting your calorie intake. It helps feed your gut microbiome, and burn calories during digestion," says Kothari.
Everything that glitters isn't really gold
"Adapting to only two macronutrients is not a good idea for anyone. Seafood in India is very different in terms of its nutrients as compared to the Nordic region. All fish and shellfish contain traces of mercury, a toxic metal and other contaminants known as persistent organic pollutants (POPs)," says Kothari, highlighting the pitfalls of the diet.
Even consuming seafood as a macronutrient, according to Kothari, is not the healthiest eating habit. Excessive consumption of fibre too can lead to constipation, bloating and could affect mental wellness in the long run. So exercise caution when adopting this diet.
Cooking with Nordic ingredients
Spinach and beetroot salad
This salad is staple to the Nordic diet and you can always spice it up with seafood.
Ingredients
1 cup baby spinach leaves
1 boiled beetroot, sliced
1 orange or sweet lime, sliced
1 tsp of honey combined with 1 tbsp of balsamic vinegar
Salt and pepper to taste
Directions
Slice the boiled beet root in disks and use it as the base of the dish.
Then add the sliced orange or sweet lime on top of it along with baby spinach leaves.
Drizzle the dressing and sprinkle salt and pepper to taste.
Add your choice of seafood.
Recipe: Payal Kothari
Move towards a plant-based diet

Put simply, a plant-based diet works towards eliminating all foods derived from animal sources.
It's more accessible today than ever before, thanks to the hordes of plant-based substitutes that line grocery store shelves, and the growing awareness that veganism doesn't mean an angry person pelting you with cabbage heads.
Even though giving up animal-based produce might seem achievable, it requires a whole lot of self-control (saying no to a dollop of desi ghee on your paratha for instance), and heaps of patience.
Why you should go green
"A plant-based diet  promotes healing of the body. It's also very sustainable and that's the reason I recommend this approach," says holistic nutrition and lifestyle coach Vinita Contractor.
A vegan diet is believed to be able to reverse "lifestyle diseases" such as cholesterol, diabetes, blood pressure, and even help with hormonal issues such as thyroid and PCOD.
How to ease into a plant-based diet
Depending on a person's eating habits, they can ease into the diet within weeks or even take several months. This is contingent on how much they rely on food derived from animals on a day-to-day basis.
The first and most basic step is to minimise and gradually eliminate from your diet all the food that is derived from animal sources including fish, meat, eggs, and dairy. The next step is to work towards striking off refined sugar, processed oil, and packaged food from your grocery list.
And if all you cheese-loving beings and sweet-toothed specimens have begun to give up even before trying your hand at a plant-based diet, we would like to tell you that there is still hope.
Thanks to the increased popularity of the plant-based diet, you have vegan alternatives for everything from milk, butter, and cheese to dahi and even eggs. "Mock meat is a good tool to help you transition, but in my opinion is not the healthiest habit to have with respect to a long-term plan," advises Contractor.
How to tackle deficiencies
Giving up all animal-based produce could lead to certain nutritional deficits. Contractor shares the best way to keep deficiencies in check:
To get nutrients in their unadulterated form, consume as much food as possible in its whole and organic form as opposed to opting for their refined or processed counterparts.
Vitamin B12, vitamin D3, and Omega 3 deficiencies are very common amongst people who are on a plant-based diet and need to be kept in check by including supplements after consulting a physician.
Protein needs to be substituted for — flax seed powder popularly referred to as vegan egg is a good source of protein.
Stock up on whole grains like buckwheat, amaranth and quinoa, and leafy greens to keep iron and calcium levels in check.
A recipe for beginners to get a taste of what they're in for
Chia seed pudding with seasonal fruits
Whoever told you that a plant-based diet meant waving goodbye to mouthwatering desserts was grossly mistaken.
Ingredients
1 tbsp chia seeds
3/4 to 1 cup coconut milk or any nut milk
3 tbsp dry figs, chopped or puréed
1/2 cup fruit (peach, mango, strawberry or custard apple. puréed and chilled)
1/2 cup fruit, chopped
Pomegranate seeds and mint leaves for garnish
Directions
Pour the coconut milk into a large bowl, add the chia seeds to the milk, stir well, and let it rest.
The seeds will swell up, and after about 30 minutes, they would have absorbed the liquid and acquired a gelatinous consistency.
You can add about a quarter of a cup of the plant-based milk if required.
Stir in the chopped dried fig, and refrigerate till chilled.
To assemble a pudding cup, put one to two spoons of the fruit purée in a bowl. Add the chia seed preparation on top of it. Add fruits, dates, pomegranate seeds and mint leaves as garnish, and refrigerate until it's time to serve.
Recipe: Vinita Contractor
WATCH NOW: How to choose the right diet, with nutritionist Nmami Agarwal