5-minute recipes from Alia Bhatt, Priyanka Chopra and Jacqueline Fernandez
The working woman's guide to staying healthy without ordering in every day
For breakfast, they chug almond milk straight out of cartons. Lunch? Well, what exactly is Swiggy for? These are the same can't cook/won't cook/ don't have time people who slap a slice of cheese and a few bits of cucumber on to toast and call it dinner. The ones who rely on no-fuss 5-minute recipes to make their meals. They're reluctant (read: busy) chefs.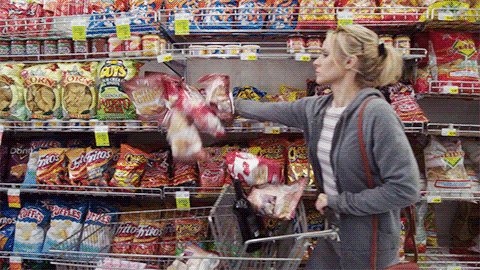 With deadlines to meet, commitments to manage and traffic jams to battle, reluctant chefs often find themselves too overwhelmed to do anything beyond swiping right on a delivery app. But some of India's busiest women — Alia Bhatt, Priyanka Chopra and Jacqueline Fernandez — are making the case for 5-minute recipes that can see you through the day, with minimal effort.
A metabolism-boosting coffee recipe, a 'healthy-ish' midnight snack, and a salad that singlehandedly does the job of the numerous products lining your beauty cabinet – here are three hassle-free 5-minute recipes. If Alia, Priyanka and Jacqueline can make the time — so can you.
5-minute recipes perfect for the overwhelmed cook
Alia Bhatt's beetroot salad
"Beetroot salad is one of my favourite things. I would eat it constantly while shooting for Dear Zindagi because I was shooting in Goa and it was very hot. Also, it's great for your skin," says Bhatt while filming a video for her YouTube channel.
Ingredients:
For the salad:
1 beetroot (boiled and grated)
1 cup yogurt
1/2 tsp black pepper
1/2 tsp chaat masala
Coriander leaves
For the tadka:
½ tbsp oil
1 tsp black mustard seeds (rai)
1 tsp cumin seeds (jeera)
1 tsp asafoetida powder (hing)
Curry leaves
Directions:
For the tadka:
Add black mustard seeds, cumin seeds, and asafoetida to the heated oil.
Once the spices begin to splutter, add curry leaves.
For the salad:
Combine the curd and beetroot in a bowl and mix .
Add pepper, chaat masala and coriander leaves and stir.
Prepare the tadka and pour over the mixture, and combine
Priyanka Chopra's refrigerator scrambled eggs
Elle gave us a peephole into the desi girl's kitchen and while we still don't know how the jet-setting J-sister manages to find time to cook, we think Chopra's fuss-free scrambled eggs are perfect as a midnight snack or a quick breakfast fix.
Ingredients:
2 eggs
Cheese
A dash of milk
Meat of your choice (optional)
Salt
Directions:
Heat some oil in a pan.
Add the eggs to the pan and keep stirring. Fold in the milk.
When the eggs begin to thicken, add chopped meats, cheese and continue to stir.
Sprinkle some salt on the scrambled eggs and you are good to go.
Jacqueline Fernandez's bulletproof coffee
We snooped around Fernandez's YouTube channel and came across this recipe featuring everyone's go-to beverage with a twist. Bulletproof coffee, believed to be a great source of energy and great for maintaining a healthy gut, features an unusual mix of ingredients – coffee, ghee, and Brain Octane or extra virgin coconut oil.
"This is great for those who are intermittent fasting. It also helps lead to ketosis — that is when body starts utilising fat for energy," says Fernandez. And with her recipe — you can stir up your energy levels first thing in the morning.
Ingredients:
Freshly brewed lungo (essentially a shot of espresso with some water)
2 tbsp ghee
1 tbsp Brain Octane or extra virgin coconut oil
Directions:
Combine all the ingredients in a mixer and blend.
WATCH NOW: Karan Johar thinks condensed milk is better than great sex