Representative photo: Unsplash
Your gut health controls all of you — even your mood
Nutritionist Anupama Menon suggests you go with that gut feeling
Cake for breakfast, lunch and dinner. And then more cake for dessert, because, naturally. When you're a kid imagining crossing the threshold into the magical land that is adulthood, you assume you'll be able to eat what you want, when you want and how much ever you want.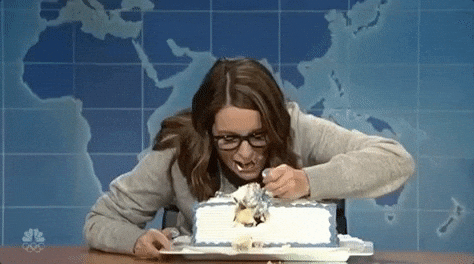 What you don't see coming is the constipation that you get 'stuck' with after eating instant noodles for dinner thrice a week or the incessant bloating that makes you feel like a gubbara about to pop — or the rosacea that shows up like an uninvited house guest. Turns out, all of these are markers of poor gut health.
Bengaluru-based nutritionist Anupama Menon highlights how you can identify an unhealthy gut and how to correct the damage.
The gut is the new brain
Though your antics might make you wonder if you have even one functional brain, Menon says the gut is actually your official back-up. The gut (also called the enteric nervous system —ENS) is lined with more than 100 million nerve cells and releases hormones into your bloodstream that inform the brain of hunger pangs and the like. "Its main role is controlling digestion, from swallowing to the release of enzymes that break down food to the control of blood flow that helps with nutrient absorption to elimination," explains Dr Jay Pasricha, director of the Johns Hopkins Center for Neurogastroenterology.
He goes on to say that the ENS may even trigger emotional shifts experienced by people who have digestive disorders, and as Menon explains, "Research articles talk about how poor gut health can cause mental health issues like depression and anxiety. So bad gut health could affect your mood and even sleep patterns. We believe nutrition and mental health go together."
The term "gut microbiome" refers specifically to the microorganisms living in your intestines and having a wide variety of these good bacteria in your gut can ultimately enhance your immune system and fight a host of health issues.
Symptoms and causes of an unhealthy gut
We usually brush off acidity as the consequence of binge-drinking the previous night, or 'forgetting' to eat a meal, but as Menon explains, "Acidity, bloating, inability to digest food, feeling discomfort, not evacuating your bowels every day, weight gain, sleep disturbances are the simple symptoms that tell you that your gut is unhealthy. People tend to take these symptoms very lightly but if they becomes chronic, this actually mean that the food you're eating is not being digested well.
An unhealthy gut could be symptomatic of problems that will physically manifest a few years later, so it's imperative to pay attention and fix any gut-related issues. Make sure to see a doctor to get your diagnosis." Other symptoms could be skin irritation, allergies and food intolerances.
Gut health is linked with our errant lifestyle habits — the influx of processed food, poor eating habits, erratic sleep patterns and being stressed and like any good vicious circle, sleep and stress-related problems are ultimately symptoms of it. Says Menon, " If you're going to keep eating food that doesn't suit you and when you're in a stressful environment for a very long time, then your gut is just going go for a toss, or could result in some kind of autoimmune condition, like Hashimoto's Thyroid."
Changes to make for better gut health
According to Menon, we need to slow down and live like we did in the 1950s, or at least simpler times, "Things you have learnt as a child but forgotten as an adult, like adding simple pickles to your diet, and making things like Beet Kvass that contain probiotic bacteria." Food and drinks packed with probiotic-rich bacteria is a great way to better gut health, so opt for drinks like kombucha and kefir and of course, that good old bowl of dahi.
It's also crucial that you eat what suits you — while everyone and their nani has started giving up gluten, dairy and the like, Menon suggests you get tested food intolerances and keep an eye on the food that doesn't digest well.
If you're showing any of the symptoms of an unhealthy gut, don't wait for it to worsen, before you seek help. And for it's worth — always listen to that gut feeling. Always. It knows more than you do.