Photo: Alia Bhatt/Instagram
8 Indian sweets for all personality types: meet your Diwali mithai match
Vegan rasmalai, chocolate peda and healthy treats for the gym rat
You don't need to check the calendar to know that Diwali is approaching. You know because the special cleaning equipment that only mummy is allowed to operate is brought down from the loft and unboxed. You're forced to use your mastery at uncoiling earphones to detangle fairy lights. It's also when the scent of ghee wafts out of the kitchen and makes your toes curl. Toes that you might not be able to see very soon thanks to all the Diwali mithai you're accommodating.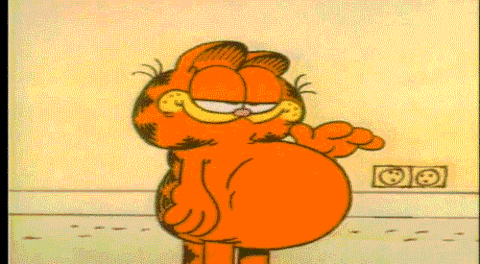 To keep your energy up for all the house-cleaning and Diwali parties, we suggest sticking to a steady diet of mithai. Barfi for breakfast, laddoos at lunch, and halwa for dinner is how we plan to roll. Roll, because walking is an unrealistic expectation.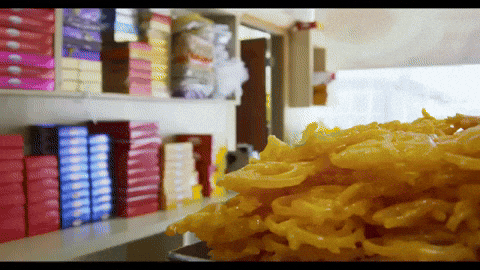 To help you plan the Diwali mithai menu of the century, we picked sweets that are tailor-made for your personality type – from Vegan Vedika to Fit Frenny and even Last-minute Lata who forgot she needed to make mithai, we have something for everyone.
What's your Diwali mithai match?
The kitchen noob attempting to shoot for the stars
What happens when you set out to whip up a mouthwatering and complicated recipe, only to realise that your last culinary feat ended up splattered on the kitchen walls and not beautifully presented on plates?
You attempt a super easy Diwali mithai recipe that is sure to earn you the Halwai Of The Year title.
Milk powder barfi by Sanjeev Kapoor
Ingredients:
1 tbsp ghee + extra to grease
1 cup milk
2 1/2 cups milk powder
1 1/2 cup powdered sugar
A pinch of green cardamom powder
Few saffron strands, soaked in milk
Almond and pistachio slivers
Directions:
Grease a barfi tray with some ghee.
Heat ghee in a deep non-stick pan and add milk. Let it boil, stirring continuously.
Add milk powder and powdered sugar. Mix well. Cook on medium heat till the mixture thickens and leaves the sides of pan. Keep stirring continuously.
Add green cardamom powder and mix well.
Transfer half the mixture in barfi tray. Add soaked saffron milk in the remaining mixture. Spread it over the first mixture.
Garnish with almond and pistachio slivers. Refrigerate till set.
Cut into medium sized squares and serve immediately
The 'diet over Diwali' fitness fanatic
Cheat days do not factor in your vocabulary, and you feel that indulgence is for the weak.
All we would like to say is that wiping of one kilo of besan ladoos in one sitting is the mark of a resilient and strong digestive system. But as we believe in living and letting live, and are all too happy if there is one less contender to fight before we reach our plate of ladoos, here is a healthy substitute for the all-time favourite.
Healthy oats and jaggery ladoo from Foodtrails52.com
Ingredients:
1 cup rolled oats
1/2 cup cashew nuts
1/4 cup melon seeds or cucumber seeds
1/2 cup ghee
1/2 cup jaggery powder or as required
2 to 3 cardamom pods
Directions:
In a heavy bottomed pan, dry roast oats, till it becomes fragrant and starts turning light brown.
Spread it on a dish to cool it completely.
Then dry roast cashews or other nuts for five minutes or till you begin to smell a nutty aroma.
Dry roast cucumber seeds or melon seeds.
Keep all the nuts and seeds in a a plate, and allow them to cool completely.
Once all oats, nuts, and seeds have cooled completely, grind them into a fine powder along with the cardamom pods.
Transfer the powder to a plate, add jaggery powder, and mix well using your hands.
Heat ghee till lukewarm, and add to powdered oats and nuts mix.
Mix well, and then form into ladoos the size of lemons.
The anti-experimenter who hates change
On Diwali, you've always been the first to crinkle your nose and dart in the opposite direction when mummy pries open the box of the experimental Diwali mithai of the season (paan-flavoured sandesh, tutti frutti rasmalai, and chocolate-filled gulaab jamuns).
So, just for you, we decided to include something predictable, safe, and delicious. This sweet staple might be the one thing that restores normalcy in this year of firsts.
Puran poli from Cookpad.com
Ingredients:
For the dough
1 cup warm milk
2 1/2 cups flour
For the stuffing
1 cup chana dal (Bengal gram)
1 cup jaggery
2 cardamom pods, powdered
Ghee for cooking
Directions:
Begin by preparing the stuffing. Boil chana dal in half a cup of water using a pressure cooker. The dal should not be overcooked, two whistles of pressure cooker is the ideal cooking time in this case.
Once cooked, drain all the water from the dal and spread it over a paper towel. Let it cool completely. Once it cools down, grind it to form a powder. Ensure that the dal is not even slightly hot.
Grind jaggery to form a powder, and combine it with the dal powder. To this, add cardamom powder and form approximately nine uniform balls with this mixture.
Knead a soft dough with warm water and keep aside for half an hour.
Divide the dough into nine equal portions.
Roll out each dough ball to form a circle and place a dal ball in the middle. Close the dough ball, pinch it shut, and now roll it into a circle again.
Cook this on a pan greased with ghee until both the sides are nicely browned.
Repeat the same process with rest of the dough balls.
The one who believes that chocolate is the answer to all problems
If you, like Forrest Gump, believe that life is like a box of chocolates then you probably wouldn't have a life at all, simply because you'd demolish it in a matter of seconds.
For you, chocolate solves all problems – PMS-induced rage, a heartbreak, a midnight snack craving, and during Diwali, the struggle to narrow down on a flavour profile for your mithai.
Chilli chocolate is your favourite spicy treat, and sea salt chocolate is your preferred savoury snack, and this Diwali chocolate peda is going to make for your go-to Diwali mithai.
Chocolate peda from Herzindagi.com
Ingredients:
1/4 cup cocoa powder
2 cups milk powder
400 g condensed milk
1/4 cup milk
1 tbsp cardamom powder
dry fruits for garnishing
2 tbsp butter
2 tbsp ghee
Directions:
In a non-stick pan, add butter, milk powder and cocoa powder.
Then add condensed milk and combine all the ingredients well.
Now add cardamom powder to the mixture, and stir well.
Soon you will see the mixture leaving the sides of the pan. When this starts to happen, take it off the flame.
Now take a tray and grease with ghee, and pour the peda mixture into it.
Rub some ghee on your palms and start to make small round pedas.
You can stuff the centre of the peda with dry fruits of your choice.
The self-righteous vegan who can't help but feel disgruntled
"It's not worth it," is what you say to people who tempt you with dairy-based staples.
Your self-control has helped you steer away from cheese and your beloved bowl of dahi. Ghee, too, has taken a backseat without you feeling an ounce of regret.
But during the festive season, when the sweet smell of Diwali mithai fills the air, you find yourself feeling just a hint of resentment. "I am doing something responsible, and that's great, but man, do I miss rasmalai", you think to yourself.
This Diwali, you won't have to feel left out, and neither will you have to stick to devouring vegan brownies instead of kesar-flavoured mithai. Here is a vegan version of rasmalai that will have you asking for seconds, thirds and fourths.
Vegan rasmalai from Kajals Healthy Kitchen
Ingredients:
For the rasmalai balls
3/4 cup raw cashews, pre-soaked and strained
1 tbsp lemon juice
2 1/2 tbsp agave nectar
1/2 cup hot water (not boiling)
A pinch of saffron
A pinch of cardamom powder
A pinch of Himalayan salt
For the rabri sauce
1/2 cup boiling water
a pinch of saffron
1/4 tsp cardamom powder
A pinch of nutmeg powder
1 cup raw cashews, pre-soaked and strained
2/3 cup golden sultana syrup (recipe below), golden syrup or agave syrup.
1/3 cup water (at room temperature)
2 tbsp rose water
For the golden sultana syrup
1 cup golden sultana
2 cups water
For garnish
A few tbsp chopped pistachios and almonds, mixed
Edible rose petals
Directions:
For the golden sultana syrup
In a saucepan, boil golden sultana in water for 5 minutes until it bubbles on medium flame. Remove from heat and let it cool.
Add the sultana in a blender or smoothie maker and blend until smooth paste.
Store in an airtight container for up to a week
For the rasmalai
Blend all the ingredients for the ball in a high-power blender until completely smooth. Pour this mixture into a nut-milk bag (over the sink), place the nut milk bag onto a small strainer over a bowl, gently twist the top of the nut milk bag closed, and refrigerate overnight (or for at least eight to ten hours).
Next, pre-heat the oven to 180 degree celsius. Line a small baking sheet with some parchment paper and set aside. When you open the nut milk bag, you should have a soft ball at this stage and some liquid drained into the bowl underneath the strainer (the liquid can be discarded).
Using a small cookie scoop or a spoon, scoop out about 1 tbsp of the mixture and gently form into a ball with your hands. Place this ball onto the prepared baking sheet. Repeat with the remaining mixture (spacing the balls on the tray at least an inch apart)
Bake in a pre-heated oven for 10 mins, then remove from the oven and place on a cooling rack.
To prepare the rabri sauce, place a pinch of saffron in a cup of freshly boiled water and allow to sit and steep for a few minutes. Place this saffron water infusion including the saffron strands in a blender along with the cardamom and nutmeg. Add all the remaining ingredients meant for the rabri and blend into a creamy smooth sauce.
Once the balls are cool, soak them in the rabri sauce and store in a fridge for two to three hours before serving.
Garnish with rose petals, pistachios and almonds.
The student ready to take on Diwali with their trusted microwave
You've binge-watched all cooking shows ever made, and find yourself day dreaming about becoming a head chef, and julienning, sautéing, and baking away to glory in your state of the art kitchen.
This delicious fantasy is more often than not interrupted by the beeping of your microwave – the only kitchen equipment you have access to, much like most students living on a budget.
But don't let the beeping or culinary snobs tell you that you can't take over the world with a microwave. Okay, taking on the world might be a stretch, but you can definitely ace the Diwali mithai game.
Impress your nani by sending her pictures of your gajar ka halwa that you can whip up using only your microwave.
Gajar ka halwa made in a microwave from Food.ndtv.com
Ingredients:
1 kg carrots, grated
1 can condensed milk
1 tsp green cardamom, powdered
5 to 6 almonds, blanched and shredded
8 to 10 raisins
2 tbsp ghee
Directions:
Place the carrots and condensed milk in a dish, mix well, cover and cook on high in your microwave for five minutes, pausing to stir once.
Then cook it covered 50% for 10 minutes, pausing twice to stir.
Continue cooking and stirring every two minutes till the carrots start appearing slightly glossy and the moisture seems to have evaporated.
Add the cardamom, ghee and half the almonds and raisins, and cook on high for a minute.
Garnish using remaining nuts and serve.
The experimental Esha who needs more than just peda
You are the (one and only) fearless diner who wants to try the tiramisu-flavoured tikkas, and the turmeric ice cream that everyone else refuses to even sniff.
This gulab jamun parfait will satiate your fusion flavour and tick all the boxes for being a crowd-pleasing yet contemporary Diwali mithai.
Gulab jamun parfait from Easycookingwithmolly
Ingredients:
12 small gulab jamuns
2 cups yoghurt
1/2 cup cream, whipped
1 tsp saffron
3 tbsp milk
3 tbsp water
1 tsp honey
1/4 cup pistachio, chopped
Directions:
Take 6 gulab jamuns and thinly slice them. Keep aside.
Slice the other 6 gulab jamuns in quarters.
In a large bowl, mix yoghurt and cream together.
Heat milk in a pan, add water, saffron and bring to a boil.
Stir the milk mixture and turn off the heat.
Once the mixture is slightly cool, add honey, mix well and keep aside.
Now, take a glass/serving bowl and add 2 tbsp yogurt mix.
Place, 3-4 thinly sliced gulab jamuns (in a circle, covering all sides) and spread 1 tbsp yoghurt mix over it.
Spread 1/2 tsp saffron mix and add 2 tbsp yoghurt mix.
Decorate top with 1-2 quarter gulab jamuns, saffron mix and pistachio.
Do the same for the remaining glasses, and refrigerate (for at least 30 minutes). Serve chilled.
The 'Oh no, I forgot I needed to make dessert' host