Representative photo: Ivan Samkov
Celebrate a healthy Holi with the rainbow diet
Slap colour onto your plates instead of your faces
The night before Holi meant serious business – buckets were loaded with water balloons, pichkaris were tested, and the most ragged pyjamas were kept aside for the battle of colours. On D-Day, mummy would douse you in coconut oil, making you look as slick as a fresh jalebi.  The rest of the day involved sneak attacks armed with gulaal, pukka rang, or eggs and mud if you really meant business. Holi was pure, unadulterated joy.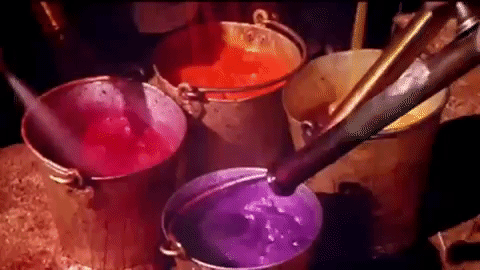 And then we grew up. Holi went from being the day you loved the most to one of the most wasteful days of the year. The litres of water and the hours of skin and haircare didn't really sit well with your eco-warrior wokeness. Until one whiff of gujias accompanied by peals of laughter from children in your building engaged in colourful combat sent you tumbling down memory lane. In a jiffy, you'd be armed with a pichkari, showing the kids how it's really done. Nostalgia trumped responsibility, again.
In the midst of a pandemic however, pouncing on people with fistfuls of colour doesn't really fit the protocol. But staying in does not mean you can't introduce colour into your lives. Instead of slapping rang onto your faces, let rang barso onto your plates with the rainbow diet.
The Rainbow diet — your route to a healthy holi, and healthy life
The term rainbow diet is attributed to Dr. Deanna Minich who believes that eating a colour-coded diet helps care for the seven systems of the body: adrenals, reproductive glands, digestive system, heart, thyroid, pituitary gland, and pineal gland.
Nutritionist Neha Ranglani explains, "Phytonutrients are compounds contained in fruits and vegetables that give the produce its unique colour, taste, and aromas. "Every colour is associated with a higher level of a specific nutrient. So to make sure you get an array of nutrients, you need to eat a rainbow," explains Ranglani. All you have to do is include one serving (approximately 75 g to 1oo g) of each group into your meal plan for the day.
Basically, your plates should look more colourful than the inside of children's story books.
Red
Antioxidant-rich red coloured fruits and vegetables are anti-inflammatory agents, lowering the risk of certain kinds of cancer and heart disease and reducing sun damage. The nutrients contained in red produce are:
Vitamin A: A deficiency can lead to night blindness, throat and chest infections, gastroenteritis, delayed growth and bone development in children. Dry skin and dry hair can also be attributed to you not meeting your vitamin A quota.
Vitamin C: "The more we study vitamin C, the better our understanding of how diverse it is in protecting our health, from cardiovascular, cancer, stroke, eye health, and immunity to living longer," explains researcher Mark Moyad, MD, MPH, of the University of Michigan. Vitamin C also aids hyaluronic acid production, which boosts collagen production, and results in healthy skin.
Lycopene: This antioxidant provides protection from the sun, helps improve heart health, and delays cataract development. It also helps reduce pain caused by nerve and tissue damage.
Manganese: Essential for the normal functioning of your brain, nervous system and enzyme systems, naturally-occurring manganese needs to be added to your diet for your body to get the adequate amount. Improved bone health, blood sugar regulation, collagen production and better thyroid health are some of its other benefits.
Add to cart: Tomatoes, watermelons, bell peppers, apples, and strawberries.
Tomato and roasted red bell pepper salad 
Ingredients:
2 cups crusty bread, torn into bite-size pieces
2 tsp extra-virgin olive oil, plus 3 tsp for toasting of bread
Coarse salt and ground pepper
2 tsp sherry vinegar
1 garlic clove, minced
2 tbsp coarsely chopped natural almonds
2 medium tomatoes, cored and cut into 1/2-inch wedges
2 roasted red bell peppers, cut into 1/2-inch strips
1 tbsp chopped fresh parsley leaves
Directions:
Preheat oven to 233°C. On a rimmed baking sheet, toss bread with two teaspoons oil and season with salt and pepper.
Spread bread in a single layer and bake until golden brown, about seven minutes.
In a large bowl, combine remaining three teaspoons of oil, sherry vinegar, garlic, and almonds. Season with salt and pepper and stir to combine. Add tomatoes, roasted peppers, parsley, and toasted bread. Toss to combine.
Recipe: Marthastewart.com
Yellow and orange
Healthy eyes, hormonal balance, anti-ageing properties and improved skin texture is why you should factor in Vitamin C-rich orange and yellow produce into your rainbow diet. Other nutrients include:
Beta carotene: Beta carotene is converted by our body to form vitamin A. A carotenoid-rich diet leads to improved eye health and prevents eye diseases.
Potassium: Potassium helps with regulating fluid balance, muscle contractions and nerve signals. A high-potassium diet helps reduce blood pressure, water retention, and protects against strokes and prevents osteoporosis and kidney stones.
Vitamin B6: It is a water-soluble vitamin essential in the creation of red blood cells and neurotransmitters, and metabolism of fats, carbohydrates and protein. Our bodies cannot produce vitamin B6, which is why we're reliant on food.
Zeaxanthin: It protects skin from sun damage and reduces the progression of age-related macular degeneration and cataracts.
Add to cart: Oranges, carrot, pumpkin, yellow peppers, papaya, peaches, and lemons.
Spicy pumpkin and carrot soup 
Ingredients:
1 tbsp olive oil
1 medium yellow or white onion, sliced or chopped
1 tsp ground turmeric
1 tsp curry powder
1/4 tsp chilli flakes, plus more to serve if you like
2 garlic cloves, sliced
450 g pumpkin, peeled, seeded, and cut into chunks
220 g carrots, cut into chunks
2 cups low salt vegetable broth
1/3 cup coconut milk
1/2 tsp fine salt, plus more to taste
1/8 tsp ground black pepper
1/2 lemon, juice (optional)
Directions:
Heat the olive oil in a large pot over medium heat. Once the oil is shimmering, add onion and cook for about five minutes until the onion starts to soften.
Then add garlic, turmeric, curry powder, chilli flakes, and stir for about one minute.
Add pumpkin, carrots, salt, pepper, and give a good stir.
Add broth, coconut milk, and bring to the boil.
Reduce the heat and simmer for about 15 minutes or until the carrot and the pumpkin are cooked through and soft. Stir occasionally.
Turn off the heat and let it cool slightly. Working in batches, transfer the contents to a blender (do not fill your blender past the maximum fill line and be careful with the hot soup) and purée the mixture until smooth. Alternatively, you can use a hand blender.
Stir the lemon juice into the blended soup (optional), then taste and season with additional salt if necessary.
Ladle soup into individual bowls. Top the soup with toasted pumpkin seeds, crusty bread or croutons, and extra chilli flakes if you like.
Recipe: Theclevermeal.com
Green
Greens are good for your hair, essential for blood purification and good bone health, and help reduce water retention.
Apart from vitamin A, vitamin C, magnesium and potassium, greens contain:
Iron: The body needs requires iron to generate haemoglobin – protein found in red blood cells, and used to carry oxygen from the lungs to all parts of the body – and myoglobin – a protein that provides oxygen to muscles. Iron is also used to generate certain hormones.
Calcium: Calcium is essential for good bone health. It also helps with effective functioning of the heart, muscles and nerves.
Folate: Folate is a B-vitamin required during red and white blood cell production. It converts carbohydrates into energy, and produces DNA and RNA. Adequate folate intake is essential during periods of rapid growth like pregnancy, infancy, and adolescence.
Vitamin K: Vitamin K includes a group of fat-soluble vitamins that aid prothrombin generation, which in turn helps with clotting of blood, and bone metabolism. Vitamin K also regulates calcium levels in blood.
Add to cart: Spinach, mint , basil, broccoli, peas, green grapes, green apple, capsicum, coriander and celery.
Pea and mint risotto
Ingredients:
6 cups chicken broth
4 tbsp unsalted butter
1 tbsp olive oil
1 medium shallot, finely chopped
1 small clove garlic, minced
1 cup Arborio rice
1/3 cup dry white wine
1 cup frozen peas, thawed
1/2 cup grated parmesan, plus more for serving
2 tsp fresh lemon juice
1/8 tsp freshly grated nutmeg
Kosher salt and freshly ground black pepper
3 tbsp chopped fresh mint, plus a few small leaves for garnish
Directions:
Bring the chicken broth to a bare simmer in a medium saucepan.
Heat two tablespoons of the butter and the olive oil in a large skillet over medium heat. Add the shallots and garlic, and cook, stirring, until softened, about two minutes. Add the Arborio, stirring to coat. Add the wine and simmer until evaporated.
Add just enough of the simmering stock to cover the rice. Cook, stirring constantly, until the rice is almost dry. Adjust the heat to keep the liquid at a low bubble.
Repeat with more stock to cover. Continue to cook in this manner until the rice is creamy and al dente, 20 to 25 minutes total, you may not use all of the broth.
Add the peas and cook, stirring, until heated through, about two minutes. Stir in the parmesan, the remaining two tablespoons of butter and the lemon juice and nutmeg. Add a splash more stock or water if necessary to loosen the risotto. Season with salt and pepper, and stir in the mint.
Transfer the risotto to a serving bowl, top with mint leaves and serve with additional parmesan.
Recipe: Foodnetwork.com
Blue, indigo, and violet
Blue doesn't always mean sad. Benefits of bluefoods include improved brain health, better memory, efficient and effective digestion and protection from bladder infections. They contain:
B-complex: Made up of eight B vitamins, B-complex acts as the building blocks that make up a healthy body. B vitamins help boost energy levels, brain function, and cell metabolism.
Resveratrol: This compound is why you can proudly claim that red wine is good for you. It helps lower cholesterol levels, blood pressure and regulates brain function.
Flavonoids: Packed with antioxidants, flavonoids regulate cellular activity and help your body function efficiently, while protecting it against everyday toxins and stressors.
Add to cart: Brinjal, beetroot, blueberries, black grapes, jamuns, red cabbage, and plums.
Gingered plum and blueberry smoothie
Ingredients:
3 ripe plums, frozen or fresh, pitted but not peeled
1/2 cup freshly pressed orange juice
1/4 cup blueberries, frozen or fresh
1/2 cup plain, unsweetened, low fat yoghurt
2 dates deseeded
1 tsp grated ginger
Directions:
Toss all the ingredients together in a blender till smooth.
All the ingredients should be blended well without chunks remaining at the bottom.
Pour into a glass and enjoy.
Recipe: Masalakorb.com
White
White vegetables help lower the levels of bad cholesterol in your body, and decrease blood pressure. Vitamin C, potassium, calcium are some nutrients found in white vegetables, but the unique compound found in this group is sulphur. Sulphur is essential for functions like fixing your DNA, and protects cells from damage that can lead to serious ailments like cancer. Sulphur also helps metabolise food and contributes to good skin, tendon, and ligament health.
Add to cart: Banana, cauliflower, onions , garlic, potato, radish, mushroom
Cauliflower, radish and garlic mash
Ingredients:
4 cloves garlic, roughly chopped, or more to taste
2 heads cauliflower, roughly chopped
2 cups roughly chopped radishes
freshly ground black pepper to taste
1 pinch salt to taste (Optional)
Directions:
Combine water and garlic in a large pot, and bring to a boil. Add cauliflower and radishes, cook and stir until cauliflower is tender and easily pierced with a fork, five to 10 minutes. Strain, reserving cooking liquid, and place the cauliflower mixture in a bowl.
Blend the cauliflower mixture with a handheld mixer, thinning with some cooking liquid, until smooth. Season with pepper and salt.
Recipe: Allrecipes.com
Hacks for cracking the rainbow diet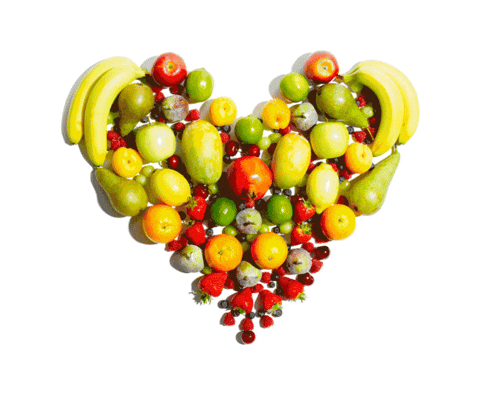 Eat fruits as snacks in between meals, instead of including them in meals. If you must juice fruits, don't strain them before consuming because that reduces the nutritional properties substantially.
The best way to consumes veggies is by eating them raw or steaming them. This minimises loss of nutrients and maximises health benefits.
When grocery shopping, remember that the darker the fruit or vegetable, the higher the antioxidant and nutrient content.