Photo: Jamie Goodwin/ Unsplash
What should I eat now: A diet plan that's actually easy to follow
A doctor breaks down your 3 square meals
On a staid Tuesday night, that sweet release of separating two greasy slices of pizza from each other so they can get in your belly feels like the Parting of the Red Sea —  where instead of marauding Egyptians, you're escaping from your mom's diet plan of tendli bhaji and rai-tadka daal.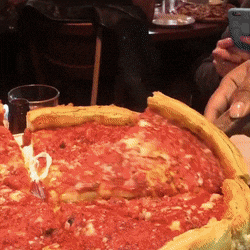 No offence to tendli, but the healthier things are, the worse they seem to taste. Plus, between 'clean eating', Keto, raw and paleo, the simple act of putting food down your gullet needs NASA-level computational skills.
We enlisted Dr Vishakha Shivdasani, a medical doctor and a lifestyle and weight management specialist to create a simple diet plan, helping you decide which foods to eat through the day. So, you can steer clear of temptation and finally get healthy (like you keep telling yourself every January 1).
If all else fails, you have Twinkle Khanna's Horrifying Weight Loss Program to fall back on.
Breakfast
Leftover kaju katlis from your Diwali stash are not the genius breakfast option your sugar-high self wants you to believe. Says Shivdasani, "Begin your day correctly as that sets the template for the entire day. It sets your mood, how much sugar you're going to eat, how many carbs, everything. So, begin your day with protein — like eggs with yolk, that's where Vitamin D and Omega is. We also eat cholesterol (in the yolk) for the absorption of D3, because when you're low on cholesterol, you're not absorbing D3. (Nuts, seeds, green leafy vegetables, broccoli, mushrooms are higher sources of protein for vegetarians in general)."
Lunch
Keeping up with carb-dashians is a task between the seesawing pendulum of 'carbs are evil' and 'the right carbs are good for you'. But according to Shivdasani, your midday meal is the best time to eat healthy carbs. She explains, "Whether it's your rice or roti, just mix it with some protein and have some green leafy vegetables. Make sure the green veggies are not high in sugar because you're getting the sugar from the carbs."
Dinner
Shivdasani warns against eating raw food for dinner as the food is difficult to digest (and leads to gas build-up). So, if you're not keen on providing background entertainment and aroma therapy for whoever you're sharing the bed with, stick to cooked food. The ideal meal includes a good amount of protein and veggies. Shivdasani says, "If you're non-vegetarian, then you can do grilled fish, chicken and some veggies with soup. Don't do just a roti and veggies, add protein to balance that. And make sure you have enough nuts, seeds and one fruit in the day."
WATCH NOW: 5 steps to getting healthy