Photo: Gabriel Sepulveda/Unsplash
Coffee nerds, this gift list is going to mocha you very happy
For the coffee noob and the caffeine connoisseur – we have everyone covered
Every time it feels like my world is about to come tumbling down, I find myself reaching for the jar of coffee on the top shelf. As I unscrew the lid, and put three heaped spoonfuls into my coffee maker, I begin to feel calm again. The familiar aroma transports me to sitting by the window, watching the rain in my bedroom – my safe space. What steam inhalation does to a blocked nose, the scent of espresso does to my coffee lover brain. It also warms my soul.
I have also developed a peculiar way of drinking coffee. I make it scalding hot, and then let it sit on the table for 20 minutes to become lukewarm.
It's my way of factoring in a little more down time. Of tricking myself into enjoying a longer coffee break away from the mayhem that is working from home during a pandemic.
I first bought into coffee culture in college, by way of the sickly sweet, milky brews available at the canteen. I started because I liked how people nonchalantly dropped a "I can't function without coffee" ever so often. A coffee in the morning felt like the standard initiation into adulthood. After all, I had grown up with the ultimate group of F.R.I.E.N.D.S shaping my pop cultural references for 10 years, as they perched on couches at Central Perk, mugs in hand. It left a coffee stain on the subconscious.
Today, two billion cups of coffee are consumed every day, across the globe.
Why do we find ourselves drawn to this beautiful brown liquid, day after day? While the act of catching up with your thoughts or friends over a cup of coffee is a nostalgic, restful act of self-care, the most obvious explanation is caffeine's stimulant properties — that zap us awake on the gloomiest days. It works its magic by blocking adenosine, which promotes sleep. We're after that jolt of energy that coffee brings.
If you need another reason to justify your caffeine intake, blame it on your boss, like you do all your other problems. According to a survey, seven out of 10 bosses feel like they can trust coffee drinkers more than non-coffee drinkers, and even admit to having a better rapport with the employees they tend to chat with over coffee, and this often translates in pay raises.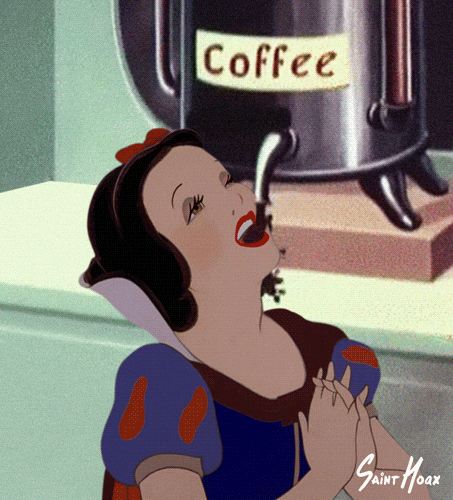 I have come a long way, from being a canteen coffee lover to someone who falls in the "Instant coffee isn't even real coffee" category, and in desperate times the "At least have Nescafé Gold if you insist on drinking instant coffee, psh" club.
Through the course of time, I've learnt one thing — there is nothing better than a mug of coffee to keep you company on quiet mornings, right before life catches up with you.
This list is a love note from one coffee lover to another. You could be head over heels in love with coffee or just on the verge of beginning a steamy, frothy love affair, this list has a little something for every coffee lover looking to up their obsession a notch.
This gift list will leave every coffee lover high on happiness
A wannabe coffee lover looking to switch from instant coffee to the real deal, but not quite sure where to begin? A French press is your best bet. A fairly easy-to-use (inexpensive) contraption, it lets you toy around with different blends to help you find your perfect caffeinated match.
This particular one is especially handy, with temperature-retaining vacuumed sealed walls that eliminate condensation and keep your beverage at the perfect freshness for hours on end.
It's "I'm running late, but need my coffee"-friendly. ₹1,499
A coffee grinder from Ikea.com
For the person who plants a herb garden when they need basil instead of running to the store. This is for the overenthusiastic coffee lover, who doesn't just want to have their coffee, but grind it too.
Long, lean, sleek and sexy at 18cms tall, this manual stainless steel coffee grinder lets you choose just how fine you want your coffee grounds to be.₹1,990
Battery operated milk frother from Amazon.in
With this purchase, not only is your coffee toolkit fully stocked, you also get to wake up and have a cappuccino-stache to wipe off, just like the ones from your café visits. Ah, the good old days.
The gadget is easy to clean, and maintain (the batteries need to be replaced) and ensures that your watery coffee days are left far far behind. It's also just super fun to watch the foam come to life. ₹599
Coffee sampler pack from KC Roasters
Do you try on five white shirts before deciding you want to wear a black one? Well then, we are guessing that choosing a coffee is no walk in the park for you.
This sampler pack comes with three coffees, and there are three categories of packs you can choose from – dark roast, medium-dark roast, and medium roast.
Each pack contains 3X120 gm biodegradable bags, and the beans are sourced from farms across India (including Chikmagalur, the Nilgiris and Kodaikanal). ₹599
Latte art stencils from Amazon.in
For the coffee lover with an artistic streak. These stencils will help you channel your creative energy into zhuzhing up your morning cuppa.
The set includes 45 durable, heat and resistant reusable stencils, and a foam art pen, which will make your coffee look as good as it tastes. ₹1,843.99
If your love for coffee filters down to your Friday nights too, then this will make you very, very happy.
Made using multi-floral honey and a blend of cold brewed Arabica and Robusta beans, this coffee mead is your beer match made in coffee heaven. What can we say, except that it was meant to be(an). ₹185 for 330ml
Compostable coffee filters from Amazon.in
Your coffee intake might make you feel like a million bucks, but it's doing the exact opposite for the earth.
Add compostable filters to your list of low-waste practices. And along with kitchen gardening, take on composting as well. Let your caffeine addiction fuel your go-green agenda along with your all-nighters. ₹1,801
Coffee bean aroma oil from Flipkart.com
Do you drink two cups of coffee a day, but make eight because you can't get over the aroma?
Here's a solution that is less wasteful, and will still ensure that your home smells like the inside of your favourite café. Add a few drops of this oil to your diffuser, candles or potpourri, sit back and relax. ₹350
Coffee bathing bar gift kit from Mcaffeine.com
Just like your clingy cat, has your love for coffee followed you to the bathroom?
Here's something that is going to satisfy your coffee craving in the shower – the one place that you don't carry your mug of coffee to.
The three bathing bars are packed with pure Arabica coffee and come in three different kinds of  aroma blends – Energetic Espresso, Sweet Cappuccino, and Creamy Latte. ₹875
DIY coffee coconut scrub from Kerala
This is a bonus entry that requires you to spend nothing at all, and leaves you smelling like your favourite beverage.
The coconut oil used in this face scrub is a moisturising agent, while the coffee granules act as exfoliants. Coffee is also rich in antioxidants and helps reduce puffiness when allowed to rest on the skin for a few minutes.
Ingredients:
1 1/2 tsp ground coffee
1 1/2 tsp organic coconut oil
Application:
Combine both the ingredients in a bowl. Feel free to add more coffee if the mixture is too watery as that might cause the scrub to drip. Ideally used on your body, and not your face, especially if you have sensitive skin. If you are going to use it on your face, please be gentle to avoid irritating the skin.
Take the mixture on your fingers and apply light pressure in circular motions.
Apply a thin layer all over the body part and let it sit for a few minutes.
Wash it off with lukewarm water and dab your face clean with a towel.