Representative photo: Daawat E Ishq/ Prime Video
Let's not repeat our unhealthy snaccidents from last year, shall we?
Minimum effort with mouthwatering results
Have you ever found yourself waking up and realising that your toxic relationship has taken over your whole life? That your partner has steered you away from friends and family, forcing you to depend on him alone? You don't have any interests of your own, and even your playlists feature his favourite songs?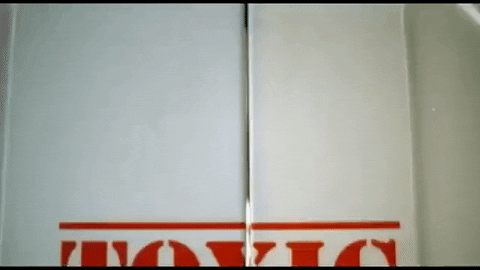 This realisation is usually followed by months of difficult conversations, managing to pry yourself away from the toxicity, getting a dramatic hair makeover, peppered with a few (or fifteen) instances of drunk dialling said ex. Ultimately, you walk away feeling liberated. A little bruised, a little wiser, but definitely happier.
In April 2020, all of us found ourselves in the same toxic relationship. It was Lockdown 2020. Coping mechanisms remained unchanged. You latched on to anything that made you feel the slightest bit of joy. And unfortunately for your "new year, fit me" resolution, those things came vacuum-packed in shiny plastic packaging, loaded with all things unhealthy.
As 2021 dawned and it seemed that life was returning to normalcy, you socially distanced from the toxic eating habits to adopt a healthier way of life. But just was you were about to renew your gym membership and gluten-free snacks order, in came the second wave, forcing us back into our homes, on the verge of inhaling cheese-covered chips by the fistful.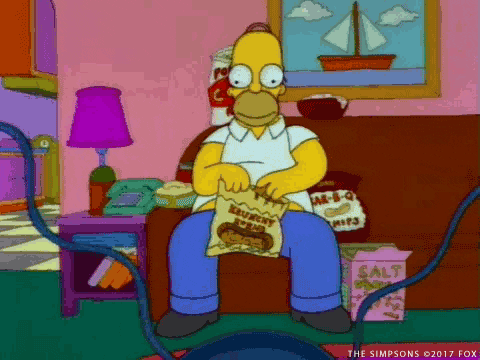 Bad habits are born from wanting to feel good, explains Judson Brewer, MD, PhD, an associate professor at the Brown University School of Public Health, "A key feature of our brain involves the "reward-based learning" system, centred in the basal ganglia. This area simply makes us want to do more of the things that feel good and less of the things that feel bad."
It's human instinct to choose Oreos over oats — especially in taxing situations where you're longing for normalcy. But opt for something that tastes like comfort and is still good for you – the healthy adult relationship over the toxic ex.
"Well, do I find this in the same aisle as unicorns and Crocs that can be worn on the red carpet?" you may ask. But the key to breaking bad habits is making it easy for yourself to succeed — so arm yourself with healthy snacks that taste divine.
Our list of easy snack recipes will keep your mid-day dessert cravings in check, give you healthy alternatives for your fried favourites, and also take less time to prepare than instant noodles.
Maybe if we start breaking our bingeing patterns, the universe will break its bad habits too.
10 easy snack recipes to keep you from bingeing on junk
Not-so-sinful devilled eggs by Liveeatlearn.com
Add this to your list of easy snack recipes for days when the Masterchef within decides to take a rain-check.
All you need to do to be able to put together this mouthwatering, hassle-free snack is boil a few extra eggs during breakfast prep.
Ingredients:
6 large eggs
3 tbsp thick Greek yogurt
1 tsp dijon mustard
1 tsp lemon juice
A dash of hot sauce (optional)
1/4 tsp garlic powder (optional)
Optional garnishes: paprika, chives
Directions:
Add eggs into a large saucepan and add cold water so that water covers eggs by about two inches. Cover and bring water to a boil over high heat. Once it begins to boil, remove pot from heat and let set for 10 minutes.
Fill a large bowl with cold water and ice cubes. After 10 minutes of resting in hot water, transfer them to the ice bath, and let them sit in it till they are completely cool.
Gently peel the eggs, and cut into half, lengthwise. Then use a small spoon to gently scoop out the yolk.
Mash yolks with a fork or potato masher, then stir in yogurt, mustard, lemon juice, hot sauce, and garlic powder. If the filling doesn't seem creamy enough, add another spoonful of yogurt.
Spoon yolk filling into a pastry bag fitted with a large star tip.
Pipe filling into each egg white, garnishing with paprika and chives.
Serve immediately, or store for up to eight hours in the fridge.
Makhana bhel by Enhanceyourpalate.com
Who says eating healthy means waving bye-bye to your beloved chaat. Throw in some healthy makhanas in the mix, and you're all set for a chatpata snack break.
Ingredients:
100 gm cucumbers, peeled and diced
100 gm onions, diced
100 gm tomatoes, diced
1/2 cup potatoes, boiled and diced
1/2 cup pomegranate seeds
10 gm fresh cilantro, finely chopped
8 gm fresh mint, finely chopped
3 gm green chilli, finely chopped
2 tbsp lemon juice
120 gm makhanas
1/4 cup peanuts, roasted and salted
1/4 cup chickpeas, roasted and salted
1/4 cup cashews, roasted and salted
1/4 cup pumpkin seeds, roasted and salted
1/2 tsp salt
1/2 tsp red chilli powder
2 tsp chaat masala
1 tbsp green chutney
2 tbsp tamarind chutney
Directions:
Dry roast makhanas on medium heat till crunchy. Keep stirring in between for even roasting. makhana can be roasted in microwave as well.
Once roasted, let the makhana cool down a bit and then transfer into a ziplock back.
Secure the bag carefully and roughly crush the makhanas using a rolling pin.
In a separate mixing bowl add all the chopped vegetables and stir.
Then add roasted peanuts, cashews, chickpeas, pumpkin seeds and stir.
Add, chopped green chilis, cilantro, mint, both the chutneys, spices and lime juice.
Give it a good stir. Keep this mixture separate until ready to serve.
When ready to serve, stir in crushed roasted makhanas.
Very berry popsicles by Onelovelylife.com
Easy snack recipes don't always equate to boring — cue these lip-smacking popsicles to get you through scorching summer afternoons.
Ingredients:
1 cup frozen strawberries
1 cup frozen blueberries
1 cup frozen raspberries
1 cup (or more) baby spinach
1 to 2 tbsp chia seeds
1 cup orange juice
Water, as needed
Directions:
Place all ingredients in the blender and puree until completely smooth. Pour into popsicle moulds, insert sticks, and freeze until completely solid – for about three to four hours.
If you don't have a popsicle mould, fill paper cups to about two-thirds of its capacity, and freeze for 30 to 45 minutes, or until starting to harden, but is still soft. Insert sticks, and continue to freeze until completely solid – for about three hours.
Sunshine smoothie by Bbcgoodfood.com
That mid-day slump fuelling your procrastination?
A tall glass of this ray of sunshine smoothie will wake you right up. It will also up your fruit intake, one sip at a time.
Ingredients:
500 ml carrot juice, chilled
200g pineapple (fresh or canned)
2 bananas, broken into chunks
A small piece of ginger, peeled
20g cashew nuts
Juice of 1 lime
Directions:
Put the ingredients in a blender and whizz until smooth.
Drink straight away or pour into a bottle to drink on the go. Can be stored in the fridge for a day.
Sweet potato chips by Aspicyperspective.com
That's right, you read right, the heading does in fact say chips.
These are the healthier cousins of your most favourite junk offering. These promise the same amount of crunch and satisfaction minus the tons of guilt that usually followed.
Ingredients:
1 1/2 pounds sweet potatoes
1/3 cup olive oil
Salt
Directions:
Preheat the oven to 148 degrees celsius. Line several baking sheets with parchment paper and set aside. Use a mandolin slicer to cut the sweet potatoes into paper-thin rounds. You can use a knife to do this, but it takes much longer.
Pile all the sweet potato rounds into a large bowl and pour the olive oil over the top. Gently toss to coat every piece with oil. Then lay the sweet potato rounds out on the baking sheets in a single layer.
Sprinkle the chips lightly with kosher salt.
Bake for 20 to 25 minutes until crisp and golden around the edges. Remove from the oven and cool for five minutes on the baking sheets. Then move the chips to a bowl, or plastic bag to store. If you happen to find a few chips with soft centers, pop them back in the oven for about five minutes.
Vietnamese spring rolls by Tastesbetterfromscratch.com
One of those easy snack recipes that requires minimal cooking but looks like it has been whipped up by a pro.
Fresh, light, and wholesome, it's the perfect substitute for its fried counterpart.
Ingredients:
1 packet of spring roll rice wrappers
1 packet of vermicelli rice noodles, cooked
2 mangos, peeled and sliced into thin strips
1 large carrot, peeled and shredded or sliced into thin strips
1 large English cucumber, peeled and thinly sliced
1 pound small, cooked shrimp, deveined, tails removed, or substitute with chicken
1 bunch fresh mint leaves
1 bunch fresh basil leaves
1 bunch fresh cilantro
Directions:
Cook vermicelli noodles in boiling water, for just a few minutes. Drain and rinse with cold water.
Gather all topping ingredients together, including chopped veggies, herbs, cooked shrimp.
Add about 1 inch of water to a large, deep dish, or pie pan. Place one rice wrapper into the water and let soak for just 10-15 seconds. It should still feel pretty firm as you remove it and lay it on your counter or plate. It will soften up as you add the filling ingredients, but if you let it soak for too long, it will get too soft and tear when you roll it up.
Layer one to two slices of each veggie, a few shrimp, a few leaves of each herb and a pinch of noodles on the one-third of the spring roll that is closest to you.
Fold the sides of the spring roll in over the ingredients. Then pull the side closest to you up and over the ingredients, sealing everything together tightly, and rolling it up like a burrito.
Guilt-free sev puri by nutritionist Suman Agarwal
Is sev puri the only thing that keeps you from going down the healthy road?
Here's a quick fix, that is guilt-free, requires close to no effort, and is sure to satisfy your munchies.
Ingredients:
2 cups fresh curd, made from toned milk
25 slices of cucumber, approximately 0.5 cm in thickness
1 cup moong sprouts or 1/3 cup uncooked green moong (soak for 6 – 8 hours, drain and keep covered for another 12 hours)
1 small onion, chopped finely
1 green chilli, chopped finely
2 tbsp fresh coriander, chopped finely
1/2 tsp chaat masala
1 tsp powdered sugar
1/2 tsp jeera powder (cumin powder)
1/4 tsp black pepper powder
Salt as per taste
Directions:
Hang the curd in a muslin cloth for half an hour to drain excess water.
Meanwhile, boil 300 ml of water with ½ tsp of salt. Add moong sprouts, remove from heat and cover. Drain after 20 minutes and let it cool.
Remove the thick curd from the cloth and transfer to a bowl.
Add sprouts, onion or tomato, fresh coriander, green chilli, sugar, pepper and salt.
Spread the cucumber slices on a serving dish. Ladle spoonfuls of the mixture on the slices.
Garnish with green chutney (optional), chaat masala, jeera powder and fresh coriander. Serve immediately.
Tuna, tomato, olive, and red onion pita
Substitute your mayo-ladened tuna sandwich with this healthier version.
Ingredients:
2 tbsp fresh lemon juice
2 tbs olive oil
Kosher salt to taste
Pepper to taste
3 cans solid white tuna
1/2 small red onion
1/2 cup grape tomatoes
1/4 cup pitted kalamata olives
1/4 cup flat-leaf parsley
4 small or 2 large pitas
Directions:
In a large bowl, whisk together the lemon juice, olive oil, and one-fourth of a teaspoon of salt and pepper.
Add the tuna, onion, tomatoes, olives and parsley, and gently toss to combine.
Open the pita halves and fill with the tuna salad.
Recipe: Delish.com
Chocolate-orange overnight oats
Do all the work before rolling into bed, and you have yourself a delicious snack in the morning. It will fill you up and satisfy all your chocolate cravings.
Ingredients:
120g rolled oats
250 ml low-fat milk
2 tbsp maple syrup
2 tbsp cacao powder
2 tbsp chia seeds
1 tsp pure vanilla extract
½ medium orange, juiced
1 tsp orange zest
For topping:
100g low-fat plain yoghurt
1/2 medium orange, segmented
2 tsp cacao nibs
1 tsp desiccated coconut.
Directions:
Place the oats, milk, maple syrup, cacao powder, chia seeds, vanilla extract, orange juice and zest in a bowl and mix until well combined.
Pour the oat mixture into two bowls or jars. Cover with plastic film and place in the refrigerator to chill overnight.
To serve, stir the overnight oats and top with a layer of yoghurt, orange segments, cacao nibs and coconut.
Recipe: Kaylaitsines.com
Stuffed dates
Feel like eating something sweet, but don't want to break your no processed sugar resolution?
Packed with goodness and flavour, one of our favourite easy snack recipes is a date dish that fulfils sweet cravings minus the guilt.
Ingredients:
24 Medjool dates
4 ounces soft goat cheese
3 tbsp pistachios
Sea salt and fresh ground black pepper
Smoked paprika
Honey (optional)
Directions:
Use a knife to make a lengthwise slit into the dates, then remove the pits. Use a spoon to fill them with goat cheese.
Crush the pistachios with a rolling pin.
Top each with a tiny sprinkle of black pepper, sea salt and the tiniest bit of smoked paprika.
Sprinkle on pistachio dust. If desired, add the tiniest drizzle of honey.
Recipe: Acouplecooks.com