Chicken Biryani with Potato and Egg. Photo: Devang Bhandari
This woman's family is to blame for Indians adding potato to their biryani
Manzilat Fatima, the queen of Calcutta biryani
Preparing 50 plates of biryani daily is second nature to Manzilat Fatima. Biryani is in her blood. Forgive me, I just zoned out a bit remembering the Sunday scene from my mother's kitchen when she cooked the quintessential Calcutta biryani for 40 people at our housewarming party. The only sign of her being alive through six hours in the kitchen? The aromas wafting out every 10 minutes: garam masala, orris root water and an unhealthy amount of ghee.
Guests praised the biryani like movie critics gushed at La La Land. But they wondered why there were potatoes in it. Were we being stingy and cutting down on the meat?
Fatima's great-grandfather deserves all the credit.
She is the great-granddaughter of Wajid Ali Shah, the last Nawab of Awadh. For centuries, Shah has been held responsible for introducing the debatable aloo into India's national party food, biryani. Fatima is only continuing the legacy.
When the British took over Shah's kingdom in 1856, the Nawab moved to Matiaburj on the outskirts of Kolkata to rebuild his life. It was only food that comforted him.
Fatima confirms the claims. "He was never completely happy in Kolkata. This is where he started cooking biryani too. Potatoes, considered exotic, were imported from Portugal. It was readily accepted by the royal palate and continues to be a significant part of the famous Calcutta Biryani," she says.
Calcutta Biryani vs the world
Biryani means business to her. Fatima runs her gourmet kitchen, Manzilat's, in Calcutta, where she serves khandani Awadhi cuisine. She oscillates between running the kitchen and talking to guests, sharing stories of her culinary heritage. The regulars keep returning, but she is yet to impress her maternal relatives.
Her Lucknow waali maasi has a single, succinct criticism: "Aloo kaun daalta hai biryani mein? Calcutta waalo ko biryani khaana nahin aata." Fatima likes her meat minced, not her words. "I hate the biryani people eat in Mumbai and South India — I can see dhaniya patta, curry patta and green chilli floating on rice. That's the easy way out."
To impress Fatima with your biryani, along with being a home chef or a culinary expert, you must be an artist too. Yes, the aromatic spices — cinnamon, jaiphal, javitri, shahzeera, kebabchini — must fill the guests with a sudden craving.
But when the biryani is served, there should be no visible traces of the spices. If you can manage to do that, you may consider inviting Fatima over for an Awadhi lunch.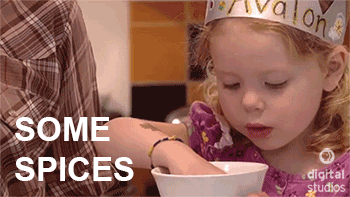 She didn't master the art overnight, though and didn't even cook biryani until she got married. In fact, she barely stepped into the kitchen. It was only the curiosity of her in-laws, who wondered if she could cook the famed biryani as well as her ancestors, that pushed her to cook it.
"My in-laws asked, 'Bahu ko biryani banana aata hai?'. That's when I realised how difficult it is to make it," she says. The memory of her first Calcutta Biryani is a five-hour-long not-so-pleasant experience.
In fact, the first few rounds of biryani making ended in disappointment. "Sometimes, the potatoes would be too soft, but the mutton would require more cooking. Sometimes, the mutton would be overcooked. It took me a while to perfect the timing," she says.
When I mentioned that it would be easier then, for vegetarians to cook biryani, considering there's no meat involved, she burst into a loud laugh before regaining her composure.
I quickly dropped the bomb: "Is vegetarian biryani really a thing?" After much deliberation she announces her conclusion: No, not really. "But I don't want to deprive vegetarians of the aromatic flavours, so I've started making soya variations of the Calcutta biryani." she says.
The flavourful rice-meets-chicken-meets-potato combo, however, is not on her personal daily menu. Fatima laughs as she reads out comments from her restaurant page. "People call me Magician of Biryani. Sometimes they will call my restaurant the Mandir of Awadhi food. They assume I only make biryani all the time," she says, explaining that it's a delicacy prepared only during festivals or when guests come over.
She busts the second myth as well: "You can have enough biryani. I can at, the most, eat biryani for two days at a stretch. After that, I will crave chowmein," she says sheepishly. And millions of Biryani puritans hang their head in shock.
She invited me to her restaurant at the end of the interview. I know I will avail of this too-good-to-be-true offer the next time I am in Kolkata. However, I needed an instant gratification for the time being.
My ill-timed order of ek plate biryani from a local, nondescript restaurant arrived soon: An undercooked chicken leg drowned in an oily pool of yellow rice with burnt shreds of onion. Cilantro leaves and curry leaves haphazardly garnished the greasy mess. I took the first bite, and I knew the kind of biryani Fatima hates, understandably so, if I may.
From Fatima's kitchen: Family recipe for Ghutwan Kebab (mashed meat kebab)
Ingredients:
500 gm flattened boneless, fearless meat
250 gm mincemeat
For the marinade:
1 tbsp raw papaya paste
3/4 tbsp ginger paste
3/4 tbsp garlic paste
2 tsp dhania powder
1 tsp red chilli powder
2 tbsp curd
Few drops of Kewra water
2 tsp roasted gram flour
Marinate the mutton and mincemeat together in the marinade for 1/2 hr
3-4 tbsp mustard oil (smoked)
3 medium size onions (finely chopped and fried)
Few cardamoms cloves and cinnamon
Dry garam masala powder (Maze, nutmeg, shahzeera, kababchini, cloves, cinnamon black and green cardamoms made into a fine powder)
Directions:
Heat and smoke mustard oil. Add whole spices, chopped onions and fry till golden brown.
Strain the oil and save the fried onions till cool. In the same oil, add the marinated mutton and cook till totally soft or mashed.
In a small mixie jar, grind the fried onions and add the powdered garam masala. Add this to the meat preparation. Start mixing it well over slow heat.
Also add roasted gram flour and a few drops of kewra water. Cook till water is completely dry and soft mashed consistency of the meat remains.
Serve at room temperature, garnished with ginger and mint leaves, with roomali roti, paratha or puri.
WATCH NOW: Which state makes the best biryani?