Representational photo: Pexels
Regional recipes for the perfect Christmas feast
Think duck roast, chicken stew and more — just bring out the plum cake and mulled wine
A Christmas feast brings to mind images of dining tables groaning under the weight of food, Christmas carols in the background, more food, and even the occasional snore because someone overate and fell asleep at the table. There's usually free-flowing wine, jiggly cherry-flavoured jelly, a bundt frosted with tangy lemon drizzle, a roast chicken with potatoes on the side and Christmas cake to end the night(s) of celebration.
Fragrant masalas, feather-light appams doused in chicken curry, and piquant biryani doesn't spring to mind. But the diversity of India means Christmas feasts across the country throw up a delightful mix of flavours, with every region and every family coming up with their unique version of a feast — leaving you with more dishes to experiment with.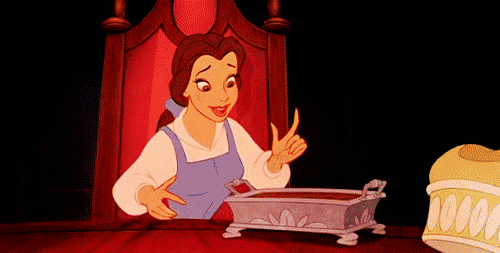 From a traditional Malayali duck roast to a soul-stirring chicken stew from Kerala, a Goan-style roast chicken, and a banana flambé to top it all off. Here are the recipes that will ensure you win Host of the Year award.
Appam, duck roast and toddy for a Malayali Christmas feast
Sara Jacob Nair's fondest memories of Christmas are from childhood – "Our schools and colleges were off for the holidays, so all the cousins, uncles and aunts would gather at our ancestral home. The cousins would go carol singing (only for pocket money), and the most thrilling part was being served a sweeter version of toddy (palm wine made in Kerala), which wasn't as fermented. I would gulp it down and feel like an adult."
Nair, a market research consultant based in Mumbai, was born into a Syrian Christian family in Ernakulam, Kerala. "Kerala has a unique way of celebrating festivals. Festivals like Onam and Vishu have no religious connotations, and all communities come together to celebrate. So, during Christmas all our friends would come to celebrate with us," says Nair. "Also, growing up in Kochi meant that our clothes, music and even food had traces of Portuguese culture," she adds.
Appam with mutton stew, ulli theeyal (egg roast), idiyappam with duck roast, Portuguese milk bread with fish moilee and the chicken podichoru biriyani have been permanent fixtures at Nair's Christmas feasts since she was a kid. "During Christmas, there is an explosion of non-vegetarian food as we observe lent for 24 days leading up to Christmas. So, there are lots of cravings which make food that much more central to the celebration," says Nair while taking us through the menu. "Usually post Christmas midnight mass, the women wouldn't sleep because of the sheer number of dishes that needed to be prepared. There would also be the Christmas cake for which the preparations would start right at the beginning of December," she adds.
Mappas (Kerala duck roast)
Ingredients:
1 kg duck (cut into medium size pieces)
2 onions (sliced)
2 shallots/red onions (sliced)
15 cloves of garlic (ground/pounded)
1 medium ginger (ground/pounded)
1 tbsp turmeric
2-3 tbsp coriander powder
1 tsp jeera (cumin)
2 tsp garam masala
Curry leaves
1 tsp mustard
2 tsp Vinegar
2-3 whole red chilli
Oil
Coconut milk
Red chilli powder to taste
Coconut slivers
Coarsely ground pepper to taste
Directions:
Wash the duck well and then rinse with salt to remove any smell.
Cook the duck with salt, some of the pepper, red chilli powder, curry leaves, ginger and then pan fry them.
In the same pan, add mustard, onions and garlic until golden brown. Then add the dry ingredients and pepper and chilli powder and roast.
Then add the duck into this masala and vinegar.
Then add some hot water and cook the duck further.
Coconut milk can be added if you want to serve it as a gravy dish.
Port wine, chicken stew and 50 rum cakes for a Christmas feast in Kerala
Actor and model Mariette Valsan's childhood as the kid of a navy officer took her all over India. Of Christmas memories, she says "Elaborate meals have been a constant in our celebrations. Mom used to bake Christmas cake for all the people we knew. She would make the batter at home, and hire an industrial oven to bake about 50 cakes filled with rum and dry fruits. I would help with the batter-making process and my reward would be licking the bowls clean after the cake had been sent to the ovens." And how has living across the country influenced her family's Christmas spread? "Every year, we change one element from the menu. Now since my parents live in Goa, we have adapted to the local cuisine and have a mix of various kinds of meats and curries as Christmas lunch," says Valsan.
We picked Valsan's brain to help her choose her favourite from all her Christmas feasts over the years. And somewhere between fond memories of her grandparents' home in Kerala, Santa sightings and recollections of Christmas afternoons spent doubling up with laughter over glasses of port wine, she settled on her mum's chicken stew.
Chicken stew
Ingredients:
750 gms chicken with bones (cut into medium size pieces)
1 medium onion (thinly sliced)
1 medium potato (cubed)
1 small/medium carrot (cubed)
1 tbsp ginger (julienned)
1 tbsp garlic (thinly sliced)
2-3 green chillies (slit lengthwise, remove seeds if you don't want the stew to be too spicy)
½ tsp black peppercorns (whole)
3 cardamom pods
3 cloves
1-inch-long piece of cinnamon
3 bay leaves
2 star anise
2 sprigs curry leaves
4-5 shallots/small red onion (thinly sliced)
2 1/2 cup coconut milk (not too thick)
1 tsp black pepper powder
1 tbsp coconut oil
Salt to taste
Directions:
Toss all the spices in the coconut oil till they begin to splutter.
Add chicken to the mix and cook till it browns.
Add coconut milk and keep cooking until the chicken is fully done.
Kulkuls, dodol and roast chicken for a very merry Goan Christmas
Leisanne Pinto is from Goa – "Sweet, beautiful, happy Goa." The sunshine state transforms during the holiday season, attracting hordes of tourists from across the globe. Pinto gives us an insider's perspective – "I think the air in Goa changes during Christmas time. Every household carries the Christmas spirit regardless of religion. The entire state is lit up. The Goa I grew up in had Christmas parties for kids, dances for adults and something fun happening every single day."
And going by Pinto's description of her family's Christmas feasts, it is safe to say that the Pintos love their sweets – kulkuls, dodol, chocolate salami, Christmas puddings, and Christmas cake to be precise. "Decorating the house was a group project meant for the kids whilst singing along to the Christmas carols my dad loves to blast. Also, there's always food at the Pinto household — Christmas pudding and roast chicken are permanent fixtures at the big Christmas lunch" says Pinto while describing a typical Christmas in her home.
Roast chicken
Ingredients:
1 whole chicken
Honey
Spice mix (equal quantities of cumin, cinnamon, coriander powder, red chilli powder, ground pepper, turmeric, salt, and sugar)
1 tbsp garlic paste
1 tbsp ginger paste
4-5 cloves
Apple cider vinegar or regular vinegar
Directions:
Marinate the chicken using the spice mix, ginger and garlic paste, cloves and vinegar – under and over the skin, and inside the body.
Brush with some honey for the beautiful golden effect.
Roast the chicken until the skin is crispy and golden brown.
Biryani, banana flambé and more — Christmas in Hyderabad
Joanna Korey grew up in Hyderabad, moved to Rishi Valley School, Andhra Pradesh when she was 16, lived in Mumbai, Delhi and is now studying at the University of Oxford, United Kingdom. "Christmas is about time spent with family and I think that remains true no matter where you are. I feel like I belong to all of the places I have lived in and each has influenced some part of my life and personality," says Korey.
"Food is a big part of Christmas and I suppose the Hyderabadi element is that our Christmas staples are typically Hyderabadi. We can't do without biryani, paaya, and Hyderabadi sweets such as Khubaani Ka Meettha. We do however also bake chocolate and plum cake (the raisins for which are soaked in rum for a year), and banana flambé," she adds.
Banana flambé
Ingredients:
6 ripe bananas
2 cups red wine (sweet)
1 cup demerara sugar
A few spoonfuls of rum
Cinnamon
Nutmeg
Biscuit crumbs
Walnuts
Directions:
Boil wine, sugar, cinnamon, and nutmeg until it forms a thin syrup.
Lay bananas in a flat dish, pour the mulled wine on them, and top with biscuit crumbs and walnuts.
Bake till the syrup dries out.
When still hot, pour rum and ignite.