Photo: Iñigo De la Maza/Unsplash
The expert guide to eating seasonal veggies
Plus, a cheat-sheet for every month featuring mouth-watering recipes
As much as we believe every season is aloo season, there are times we wonder if all our science lessons about seasonal vegetables were just big fat lies.
How are we snacking on carrots dipped in hummus in the middle of May if they are winter vegetables, and what's with all the cucumber salads during holiday season when it's a summer vegetable?
Well, even if it is winter in India, it is summer somewhere. And even if we aren't eating imported vegetables, there always is genetic modification. But as great as it is to be able to dish out a seven-course meal without worrying about what vegetables are in season, there are repercussions of bending and twisting nature to fit our needs.
They include expensive produce, less-than-satisfactory taste, and environmental damage in the form of fumes emitted during transportation and storage.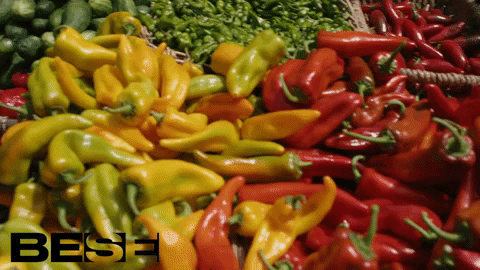 If we do decide to gravitate more towards seasonal vegetables and fruits, the benefits are more than the number of aloo preparations you can think of in a minute.
"Eating naturally ripened fruits and vegetables as per the season supports your body's nutritional needs of the season, like cooling foods in summers, immunity-supporting foods in monsoons, and warmer foods in winters," explains Delhi-based nutritionist Nmami Agarwal.
Culinary professionals too recognise just how beneficial this lifestyle is, especially in India.
"Thanks to India's diverse topography and climate, each season offers an array of beautiful, fresh produce from different parts of the country," says chef Tarang Joshi, chef de cuisine at Qualia while talking about the many seasonal delicacies – morel mushrooms found during spring in Kashmir, Kumli chi bhaji that is available only for about two to three weeks at the onset of monsoons in Maharashtra, Madras cucumbers in summers and so many more – available in different parts of India throughout the year.
"Each season is a time for trying new recipes or reworking your old favourites, experimenting by incorporating more seasonal fruits and vegetables," adds Joshi.
The time food produce takes to reach your fork from the farm determines how many nutrients it retains. The fresher a fruit or vegetable is, the more nutrient-dense its profile will be.
"For instance, the vitamin C content of freshly harvested fruits and vegetables is much higher than of the stock of out-season," explains Agarwal.
Eating organically or locally will also reduce the pesticide load.
Another important aspect is the risk of contamination with the transport of food. Off-season produce is usually loaded with growth enhancers, chemicals, or wax coating to make them appear appealing. When you go seasonal, you reduce the risk of contamination, reduce energy consumption, release of transport-related fumes, and herbicide consumption.
"Support more local produce — it means less transportation, less refrigeration and less irradiation of produce," adds Joshi.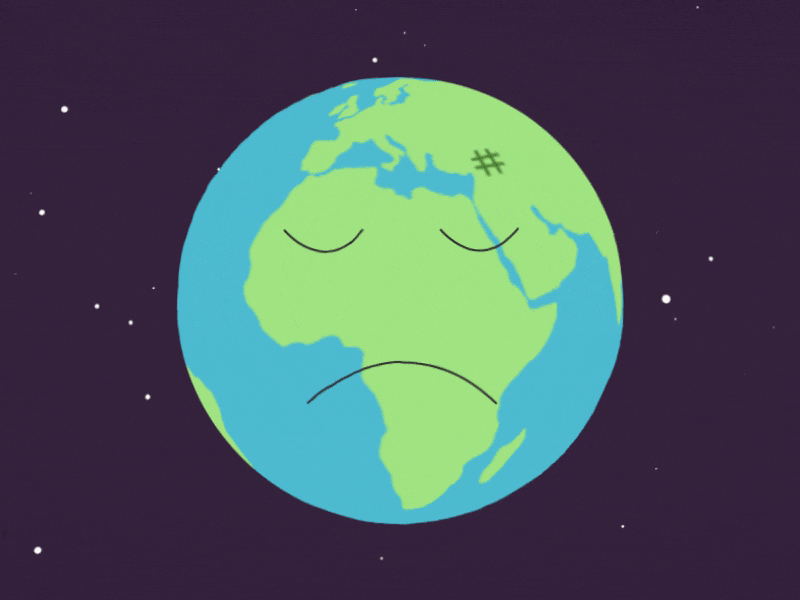 A month-by-month guide to seasonal vegetables
To make things easier for you we put together, with a whole lot of help from Agarwal, a cheat-sheet of seasonal vegetables that will not just tell you what vegetable to buy when, but also give you a lowdown of exactly why it's good for you.
We also have a list of mouth-watering recipes that will make vegetables taste better than ever before.
January is for mufflers and mushrooms
The seasonal vegetable to stock up on while getting over your December hangover is mushrooms. Here's why this fungus should grow on you:
They're rich in two kind of antioxidants – ergothioneine and glutathione – that protect the body from physiological stress that may lead to visible signs of ageing.
Rich in vitamins B and C, riboflavin, selenium, folate, thiamine, and niacin, they ensure that you're nourished without having to consume any unpleasant tonics encased in tiny glass bottles.
Mushrooms are a great source of choline. "Choline is known to help reduce some types of cancer," explains Agarwal.
The vegetable's high fibre and potassium content works wonders for cardiovascular health.
Mushrooms on toast topped with fried egg
Ingredients

3 tbsp olive oil
1 shallot, chopped
1 clove garlic, chopped
450 g mushrooms, sliced (button, cremini, shiitake, baby portabella, or a mix)
1/2 tsp salt
1/4 tsp pepper
1/4 cup chicken stock
3 tbsp chopped fresh parsley
3 tbsp butter, plus extra for buttering the toast
4 large eggs
4 slices of bread
Directions
In a large nonstick skillet heat the oil on medium heat. Add the shallot, garlic, mushrooms, salt, and pepper. Cook, while stirring constantly, for five minutes or until the mushrooms release their juices.
Turn the heat to medium-high and continue cooking, stirring often, until all the mushroom juice evaporates. This intensifies their flavour.
Add the chicken stock and a tablespoon of the parsley. Cook, while stirring often, for a minute. Add more chicken stock, if needed, to make a mixture that is a little saucy, but not runny. Transfer into a bowl and cover to keep warm.
In the skillet, melt the butter over medium heat. Drop the eggs into the skillet and sprinkle them lightly with salt and pepper.
Cook for a minute. Cover the skillet and cook for two more minutes or until the whites are just set but the yolk is still runny (Cook a little longer if you prefer more firmly-set yolks).
While the eggs are frying, toast the bread. Then, transfer to individual plates when done and butter. Cut in half, if desired.
Divide the mushrooms among the toasts. Top with an egg. Sprinkle with the remaining parsley and serve.
Recipe: Simplyrecipes.com
In February, wave goodbye to winter whites and say hello to red radishes
These facts about this root vegetable will make you well, root for it:
Red radishes are packed with vitamins including vitamins E, C, K and B6. High vitamin C content helps build immunity, and the vegetable's high fibre content and antioxidant reserve helps in keeping the body healthy and disease-free.
This root vegetable's superpowers include keeping digestive health in check by  keeping acidity, gastric complications and nausea at bay.
Radishes are a good source of anthocyanins, which are known to keep our hearts healthy and reduce risk of heart diseases.
Radish helps prevent acne, all thanks to the zinc and phosphorus that it is pumped with.
Roasted radishes with brown butter, lemon, and radish tops
Ingredients
20 medium radishes
1 1/2 tbsp olive oil
Coarse kosher salt
2 tbsp unsalted butter
1 tsp fresh lemon juice
Directions
Preheat oven to 230°. Brush a large heavy-duty rimmed baking sheet with olive oil.
Cut off all but 1/2 inch of green radish tops, and reserve trimmed tops and rinse them well, checking for grit.
Coarsely chop radish tops and set aside.
Cut radishes lengthwise in half and place in medium bowl. Add 1 1/2 tablespoons of olive oil and toss thoroughly to coat.
Place radishes, cut side down, on prepared baking sheet, sprinkle lightly with coarse salt. Roast until radishes are crisp and tender, for about 18 minutes.
Season to taste with more coarse kosher salt, if desired.
Melt butter in heavy small skillet over medium-high heat. Add pinch of coarse kosher salt to skillet and cook until butter browns, swirling skillet frequently to keep butter solids from burning, about 3 minutes.
Remove skillet from heat and stir in fresh lemon juice.
Transfer roasted radishes to warmed shallow serving bowl and drizzle brown butter over.
Sprinkle with chopped radish tops and serve.
Recipe: Epicurious.com
March to end to broccoli hate
The humble broccoli has been defamed for time immemorial. A mention of this healthy green, and all noses seem to crinkle automatically.
Un-crinkle, because these tiny florets pack a big punch:
Great source of fibre, protein and iron, that does wonders for haemoglobin levels.
Broccoli is packed B vitamins, and folic acid which ensure that cell health and production is taken care of.
It provides vitamin K, needed for blood clotting and for keeping bones healthy and strong.
This cruciferous vegetable contains certain carotenoids called lutein and zeaxanthin, which are linked to decreasing age-related eye disorders like cataract and night blindness.
Broccoli has a phytochemical known as sulforaphane, which gives it its slightly bitter taste, and is known to detoxify the body and is believed to prevent some forms of cancer.
Tandoori broccoli
Ingredients
2 cups parboiled broccoli
1 cup hung curd
1 tsp red chilli powder
1 tsp garlic paste
2 tsp chaat masala
1 tbsp refined oil
1 tsp gram flour
1 tsp ginger paste
1/2 tsp kasoori methi powder
2 tsp coriander leaves, chopped
2 pinches salt
Mint leaves for garnish
Directions
Marinate the broccoli florets in the prepared marinade for about one hour.
Thread them on to skewers. Grill the marinated broccoli florets over a charcoal or electric barbeque or grill in a preheated oven at 250°c till the cauliflower is tender.
Serve hot on a bed of raw onions rings and mint leaves.
Recipe: Times Food
April is to scarf down pails full of kale
Kale is the new cool kid on the veggie block. The one on food magazine covers, and Instagram feeds. Here's why it's more than just a one-post wonder:
Kale is especially beneficial for adolescent girls and pregnant women thanks to all the fibre, calcium, vitamin C and vitamin K it contains.
It is a good source of beta carotene, which helps produce collagen.
Fibre-rich kale lowers the risk of developing Type 2 diabetes, and colorectal cancer.
Kale is rich in chlorophyll, which can help prevent absorption of heterocyclic amines by the body. These amines present in grilled animal-derived foods are believed to be carcinogenic.
Calcium and phosphorus derived from kale are crucial for good bone health.
Garlic butter rice with kale
Ingredients
For marinated kale
7 cups kale leaves, sliced
2 tsp extra virgin olive oil
2 tsp extra virgin olive oil
Salt and pepper
For garlic butter rice
2 tbsp unsalted butter
3 to 4 large garlic cloves , minced
1 1/2 cups uncooked white rice
2 1/4 cups chicken or vegetable broth
For finishing
1 to 2 tbsp butter
1/3 cup almonds or other nuts and seeds of choice, chopped
Directions
Place kale in a large bowl. Drizzle oil on it, sprinkle with a small pinch of salt and pepper. Scrunch with hands for 30 seconds, set aside while rice cooks.
Melt butter in a large pot over medium-high heat. Add garlic and stir for one minute until just starting to turn golden and is incredibly fragrant.
Add rice, stir for 10 seconds.
Add broth, stir, then cover.
Turn heat down to medium or medium-low so the liquid is simmering very gently.
Cook for 12 to 15 minutes until all liquid is absorbed (tilt pot to check).
Quickly toss all the kale on top of the rice, put the lid back on then remove from heat.
Rest for 10 to 15 minutes. Fluff rice with fork, stirring kale through.
Lastly, stir through extra butter and add salt and pepper to taste.
Serve and sprinkle over nuts (or stir nuts through rice).
Recipe: Recipetineats.com
May-ke the power of seasonal gobi count
You no longer have the license to crib about eating aloo-gobi thrice a week.
Who knew that this staple was in fact a super-food that unleashes all its powers to the fullest in the month of May? Scroll for the super-power checklist:
Cauliflower is high in fibre and water, and low in calories, which makes it a must-have in all your diet menus.
It contains high amount of choline, which helps in brain development and production of neurotransmitters essential for healthy nervous system.
Cauliflower is a versatile vegetable and a good low carb alternative, which can be used to replace grains or legumes, if needed.
Sulforaphane present in cauliflowers is said to prevent colon and prostate cancer.
Cauliflower fried rice
Ingredients
1 medium cauliflower head, rinsed
1 tbsp sesame oil
2 egg whites
1 large egg
A pinch of salt
Oil, butter or cooking spray to cook
1/2 small onion, diced fine
1/2 cup frozen peas and carrots
2 garlic  cloves, minced
5 scallions, diced, whites and greens separated
3 tbsp soy sauce, or more to taste
Directions
Remove the core and let the cauliflower dry completely. Coarsely chop into florets, then place half of the cauliflower in a food processor and pulse until the cauliflower is small and has the texture of rice or couscous – don't over process or it will get mushy. Set aside and repeat with the remaining cauliflower.
Combine egg and egg whites in a small bowl and beat with a fork. Season with salt.
Heat a large pan or wok over medium heat and spray with oil.
Add the eggs and cook, turning a few times until set, and set aside.
Add the sesame oil and sauté onions, scallion whites, peas and carrots and garlic about 3 to 4 minutes, or until soft. Raise the heat to medium-high.
Add the cauliflower rice to the sauté pan along with soy sauce. Mix, cover and cook approximately 5 to 6 minutes, stirring frequently, until the cauliflower is slightly crispy on the outside but tender on the inside.
Add the egg, then remove from heat and mix in scallion greens.
Recipe: Skinnytaste.com
Ride the June heat wave effortlessly thanks to cooling cucumbers
While consuming mangoes by the dozen might be a summer vacation ritual you're not ready to let go of, there's always room for incorporating some healthy vegetables in your diet to make up for the perpetual sugar rush you will be on.
Here's why cucumber is the new (old) cool:
Cucumber has a very low calorie count, and very high water content. These factors make it especially good for staying hydrated in summers, while keeping weight gain in check.
Cucumber offers a wide variety of soluble fibres, antioxidants, potassium, vitamin A, vitamin C and magnesium, which are effective in boosting metabolism.
Cucumber contains an anti-inflammatory flavonol known as fisetin, which supports brain health.
Cucumbers are packed with great quantities of antioxidants such as flavonoids and tannins which help in building immunity.
Cold cucumber soup
Ingredients
For the soup
4 cups peeled, seeded, and chopped English cucumbers
1 cup unsweetened almond milk
2 garlic cloves
4 to 5 fresh basil leaves
2 green onions
1 sweet apple, peeled and cored
Juice of 1/2 a lime
1/2 tsp Himalayan pink salt
Water to thin (if needed)
For garnish
diced cucumber
diced red pepper
slivered almonds
Directions
Place all of the soup ingredients into a high speed blender and purée until smooth. Add water or additional almond milk to thin, if needed.
Carefully transfer to an airtight container and place in the fridge for one to two hours to chill.
Once chilled, serve garnished with diced cucumber, red peppers, and silvered almonds.
Recipe: Veggieinspired.com
Get corn-y in July
Losing yourself in a maze of maize should definitely feature in your summer adventure plans.
Getting corn-y in July never felt and looked so good:
Despite the slightly sweet taste in sweet corn, the glycemic index is low, and hence a good option for diabetics.
It is fairly high in fibre and has a good amount of folate, niacin, vitamin B6 and pantothenic acid (vitamin B5), which helps keep conditions such as anaemia at bay.
Corn has zeaxanthin, which reduces the risk of birth defects in babies and so is especially beneficial for pregnant women.
Corn contains complex carbohydrates, which makes the digestion process slower and enhances energy levels for longer periods.
Crispy corn
Ingredients
For boiling
4 cups water
1 tsp salt
2 cups sweet corn
For frying
1/4 cup corn flour
1/4 cup rice flour
1 tbsp flour
1/4 tsp pepper powder
1/4 tsp salt
Oil
For the masala
1/2 tsp Kashmiri red chilli powder
1/4 tsp cumin powder
1/2 tsp aamchur
1/4 tsp salt
2 tbsp onion, finely chopped
2 tbsp capsicum, finely chopped
2 tbsp coriander, finely chopped
Directions
In a large vessel, boil the water after adding salt.
Add the sweet corn and boil for a minute.
Once boiled, drain the water from the corn.
Add cornflour, rice flour, plain flour, pepper powder and salt to the corn and mix well to ensure that the flour mixture coats the sweet corn completely.
Sieve the mixture to remove excess flour.
Deep fry in hot oil while keeping the flame on medium.
Stir occasionally, and fry until it turns golden brown.
Remove from the oil and drain off the excess oil on a paper towel.
Transfer the fried corn into a large bowl, add the masalas and mix well.
Then add the onion, cucumber and coriander and serve.
Recipe: Hebaarskitchen.com
August is for (sweet) potating
Just when all potato lovers were about to begin marching in protest, we found the perfect healthy substitute for their year-round favourite.
"Sweet potatoes are highly nutritious and are a humble source of good carbs, fibre and antioxidants," explains Agarwal.
Here's why you should temporarily replace your favourite carb with its sweeter cousin:
The abundance of fibre and antioxidants found in this root vegetable is great for gut health and helps in solving digestive issues such as constipation.
Sweet potatoes are also rich in antioxidants like anthocyanins and beta-carotene, which protect the body from cancer and various heart diseases while building immunity.
Consuming sweet potatoes strengthens your brain health, and promotes healthy vision.
Baked sweet potato fries
Ingredients
500 g sweet potatoes, peeled
2 tbsp olive oil
2 tsp cornstarch
1/2 tsp garlic powder
1/2 tsp smoked paprika
1/2 tsp freshly-cracked black pepper
Fine sea salt, to taste
Directions
Slice your sweet potatoes into long, thin strips, about one-fourth of an inch wide. It's important that the fries are uniformly sized for even cooking. Add the fries to a large bowl of cold water and soak for at least 30 minutes (or up to overnight).
Preheat the oven to 218°C. Line a large baking sheet with parchment paper, or mist with cooking spray. Set aside.
Drain the fries, rinse out and dry your bowl of water, then blot dry the fries with a clean towel.
Add the fries back to the clean bowl. Then drizzle evenly with the olive oil, and toss until they are evenly coated.
In a separate small bowl, whisk together the cornstarch, garlic powder, smoked paprika and black pepper until combined. Sprinkle the mixture evenly over the bowl of fries, then toss until the fries are evenly coated and the cornstarch has soaked into the oil.
Spread the fries out in an even layer on the prepared baking sheet. Be sure that the fries aren't overlapping, or else they will not cook evenly.
Bake for 15 minutes. Then remove pan from oven, and take the time to flip each fry with a spatula. Rearrange so that the fries are evenly spaced and not overlapping again. Then bake for 10-15 more minutes, or until the fries are crispy and have begun to brown a bit on the tips.
Transfer the baking sheet to a cooling rack, sprinkle with your desired amount of salt, then let the fries rest for five minutes. Serve warm.
Recipe: Gimmesomeoven.com
Pay a visit to the pumpkin patch in September
No, this isn't your chance to bibbity bobbity boo the seasonal vegetable into a pristine carriage, but to magically transform your diet instead.
Here's why pumpkin should be a permanent fixture on your dining tables:
This nutrient-dense vegetable offers great quantities of vitamin A, and helps protect skin against damage, repairs tissues, and improves vision.
Pumpkins are packed with antioxidants like alpha-carotene, beta-carotene, and beta-cryptoxanthin, which are believed to keep the diseases such as cancer and other chronic illnesses at bay.
Pumpkin is packed with fibre, potassium and vitamin C, that assists in lowering high blood pressure levels.
High quantities of carotenoids such as beta-carotene are found in pumpkin that protect skin from sun damage.
Pumpkin ravioli
Ingredients
For the pasta
2-1/2 to 3 cups all-purpose flour
5 large eggs
1 tbsp olive oil
For the filling
1 small pie pumpkin
4 tsp chopped shallot
1/3 cup butter, cubed
2 tsp minced fresh sage
3/4 tsp minced fresh thyme
1/4 tsp salt
1/4 tsp pepper
2/3 cup heavy whipping cream
1 small bay leaf
1 large egg, lightly beaten
For the sauce
1 cup heavy whipping cream
3 tbsp butter
2 tsp minced fresh sage
Directions
Place two and a half cups of flour in a large bowl and make a well in the centre. Beat eggs and oil and pour into the well. Combine to form a ball. Turn onto a floured surface, and knead until smooth and elastic, for about eight to 10 minutes, adding remaining flour if necessary to keep dough from sticking. Cover and let rest for 30 minutes.
Meanwhile, in a large skillet, sauté pumpkin and shallot in butter until tender. Add the sage, thyme, salt and pepper. Transfer to a food processor, cover and process until blended.
Return to the pan, stir in cream and bay leaf. Bring to a boil, stirring constantly. Reduce heat, and simmer, uncovered, for 15 to 20 minutes or until thickened. Discard the bay leaf.
Divide pasta dough into fourths, pat into rectangle and roll one portion at a time to a thickness of one-eighth of an inch. Keep remaining dough covered until ready to use.
Working quickly, place rounded teaspoonfuls of filling one-inch-apart over half of the pasta sheet. Brush around filling with egg. Fold sheet over; press down to seal.
Cut into squares with a pastry wheel. Repeat with remaining dough and filling.
Bring a pot of salted water to a boil. Add ravioli. Reduce heat to a gentle simmer; cook for one to two minutes or until the raviolis float to the top and are tender. Drain and keep warm.
In a small saucepan, bring cream to a boil, cook, uncovered until reduced by half. Stir in butter and sage. Serve with ravioli.
Recipe: Tasteofhome.com
Bring on the brinjals in October
Aubergine, eggplant, brinjal – this vegetable has even more benefits than it has names.
Scroll down for proof:
Eggplants contain a significant number of vital nutrients like potassium, vitamin B6, and magnesium that assist in maintaining overall well-being while ensuring that your heart is functioning properly.
They are extremely low in calories and high in fibre, which keeps you feeling full for a long period of time, and further helps in weight loss.
Eggplant contains a compound called solasodine rhamnosyl glycosides (SRGs), which is said to decrease the risk of developing various kinds of cancer.
They are rich in anthocyanins that shield the body from cellular damage.
Consumption of eggplants keeps our digestive system healthy and helps prevent various digestive issues like gas and bloating.
Baba Ganoush 
Ingredients
1 medium eggplant
Sea salt
Olive oil for roasting
2 to 3 tbsp lemon juice
1 large clove of garlic, grated or finely minced
2 tbsp tahini
2 tbsp fresh cilantro, parsley or basil, chopped
Directions
Preheat oven to high broil, and position a rack at the top of the oven.
Slice your eggplant into circles with a thickness of about one-fourth of an inch. Sprinkle with sea salt and place in a colander in the sink to drain any excess liquid.
After 10 minutes, rinse slightly and then pat dry between two towels.
Arrange on a baking sheet and drizzle with olive oil and a pinch of sea salt. Roast for five to ten minutes, turning once or twice, until the eggplant is softened and golden brown.
Remove from pan, stack and wrap the rounds in foil to lock in moisture, and wait for five minutes.
Peel away most of the skin of the eggplant and add flesh to a food processor. It should be soft and tender and the skin should come off easily.
Add lemon juice, garlic, tahini, a pinch of salt and mix until creamy.
Add the herbs at the end and pulse to incorporate.
Taste and adjust seasoning as needed.
Serve with pita bread, pita chips or veggies.
Recipe: Minimalistbaker.com
November is to rekindle our romance with sarson da saag
We know exactly how popular sarson da saag or mustard greens are in Punjab, what we didn't know was how nutritious this regional green is.
Here's why this makke di roti accompaniment needs to become your November staple:
Mustard greens contain micronutrients like vitamins A, C, and K that can benefit eye and heart health while boosting your immunity.
By fulfilling the 4% to 5% of the daily recommended value of the nutrients like iron, calcium, iron, potassium and magnesium, mustard greens can enhance your overall health and well-being.
Mustard greens are free fat-free, have no cholesterol or sodium, and are extremely low in calories.
Antioxidants such as beta carotene and lutein are found in mustard greens, and help fight illness, and decrease the risk of various health complications.
Pumpkin gnocchi with mustard greens, goat cheese, and walnuts
Chef Tarang Joshi, chef de cuisine at Qualia, shared with us an Italian take on cooking mustard greens.
Ingredients
For the pumpkin gnocchi
600 g pumpkin
400 g potatoes
260 g refined flour
1tsp salt
1/2 tsp nutmeg powder
For the sauce
2 tbsp extra-virgin olive oil
2 garlic cloves, smashed and minced
1/2 cup vegetable stock
Zest and juice from 1 lemon
2 tsp dijon mustard
1/3 cup minced, fresh mixed herbs (basil, mint, cilantro, or oregano)
1/2 tsp salt
4 large mustard green leaves, very thinly sliced crosswise
4 green onions, finely chopped
1/2 cup crumbled goat cheese
1/4 cup chopped walnuts, toasted
Sea salt and freshly ground black pepper, to taste (optional)
Directions:
Cut the pumpkin in half and scoop out the seeds and most of the stringy bits. Place the cut side down on a baking pan greased with a little oil. Bake in an oven preheated at 200°C, for 40-50 minutes or until soft. Mash soft pulp with a fork until smooth, and set aside
In a large pot of boiling water, boil potatoes with the skin on for about 20 minutes or until fork-tender. Strain and peel the boiled potatoes, then mash with potato masher or fork
Add crushed pumpkin to mashed potatoes, refined flour, salt and nutmeg and mix everything together using a wooden spoon. Knead gently with your hands to form a smooth dough.
Cut dough into 4-5 pieces and roll each piece into a rope shape. Cut this with a knife into gnocchi bites – each about a centimetre and a half long
Dust the gnocchi with a little flour, then press one gnocchi pillow against the front tines of the fork, rolling down to make ridges. Arrange these in a single layer on a baking tray, dusted with flour. Repeat with the rest of the dough
At this point you can freeze the gnocchi for later meals or boil them to serve immediately
Heat olive oil in a large, heavy saucepan. Add garlic and gently warm over medium-low heat to soften slightly. Do not burn. Stir in stock, lemon zest and juice, dijon mustard, and herbs. Cover to keep warm and set aside.
Bring a large pot of salted water to a boil over high heat. Add half of the gnocchi and cook, stirring gently with a wooden spoon until tender, about two to three minutes. Gnocchi should rise to the surface when they're done. Remove with a slotted spoon, draining well, and transfer to a saucepan with sauce. Stir to coat. Repeat procedure with remaining gnocchi.
Add mustard greens and green onions, and gently toss, warming over medium-low heat just until greens are wilted.
Serve sprinkled with goats' cheese and walnuts. Add salt and pepper to taste, if you wish.
Recipe: Chef Tarang Joshi, Chef de Cuisine at Qualia
December is for Popeye's favourite vegetable – spinach
Everyone has had that phase when they've wanted to chug spinach out of a can and defeat villains like Popeye. But then the universal hatred towards leafy greens caught on and spinach just became one of the many "Mai yeh nahin khaoongi" vegetables.
Swap the ugh, palak, for some yay, greens!, because:
Spinach offers a wide variety of vital nutrients like vitamin A, C and K, magnesium, iron and manganese.
Spinach is also rich in beta carotene, zeaxanthin, lutein and chlorophyll, that assist in strengthening one's immunity while keeping one's eye health in check.
The high quantities of magnesium help in increasing energy levels.
Due to the presence of various vital nutrients, consuming spinach helps in decreasing oxidative stress and high blood pressure levels, and also helps strengthen bones.
Creamy spinach dip
Ingredients
1/2 cup sour cream
220 g cream cheese, softened
283 g spinach, rinsed, and drained
1 cup Monterey jack cheese, shredded
1 cup parmesan cheese, shredded
1 tbsp dried minced onion
1 tbsp garlic minced
1 pinch salt to taste
1 pinch black pepper to taste
1 pinch red pepper flakes to taste
Directions
Preheat oven to 176°C.
In a large bowl, blend the sour cream and cream cheese together until the mixture is thick and smooth.
Add spinach, Monterey jack cheese, parmesan cheese, dried chopped onion, garlic, salt, black pepper, and red pepper flakes to bowl, then stir until thoroughly combined.
Transfer spinach dip to a small baking dish and smooth it out to an even layer.
Bake spinach dip for 10 minutes or until hot and cheese has melted.
Serve spinach dip immediately with cut french bread for dipping.
Recipe: Homemadehooplah.com