21 breakfast recipes to get you through the lockdown
From regional treats to ideas on making the most of your non-perishables
Your quest for the perfect breakfast recipes — healthy, quick and tasty enough to satisfy all the fussy eaters in the house — ends here. Breakfast is the most important meal of the day and we're determined to help your day start sunny side up.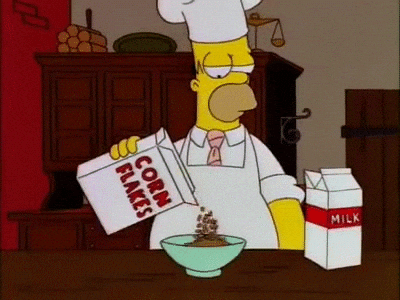 We can't possibly predict the toasted turmoil or buttery goodness that might come your way, but what we can do is arm you with 21 healthy and wholesome breakfast recipes that will help make the lockdown a tiny bit easier.
From dinner leftovers that transform into breakfast, to actual dinner as breakfast, we've got ideas for it all.
21 breakfast recipes to get you through the lockdown
Day 1: Overenthusiastic oats idli 
You've probably recovered from the shock and trauma of spending 21 whole days inside your home. You're also mildly excited.
So you walk out of your room, convinced you're the queen of breakfasts. It's time to make use of all the recipes you've bookmarked over the years.
Start easy and try something familiar with a healthy twist – idli made with oats.
Ingredients:
2 cups oats
1/2 litre curd (slightly sour)
1 tbsp mustard seeds
1 tbsp urad dal
1/2 tbsp channa dal
1/2 tbsp oil
2 tsp green chillies (finely chopped)
1 cup carrots, grated
2 tbsp coriander (finely chopped)
1/2 tbsp turmeric powder
2 tbsp salt
A pinch of fruit salt
Directions:
On a pan, dry roast the oats until they turn slightly brown and then powder the oats in a mixer.
In another pan, add oil, mustard seeds, urad dal, channa dal, and roast until the mustard seeds begin to splutter and the dals toast.
To this, add the chopped chillies, coriander and grated carrots.
Add the turmeric powder and fry for a minute.
Add this spice mix to the powdered oats mixture, and add the curd to it to form a batter.
You can add as much curd to the mixture to achieve the consistency similar to that of idli batter, but do not add water.
Grease the idli steamer plates with oil and pour in the batter.
Steam the idlis for 15 minutes.
To know if the idli is cooked, poke it with a knife, and if the batter does not stick to the knife then it's cooked.
Once done, remove the idlis and serve with chutney.
Recipe: Food.ndtv.com
Day 2: Puffed (and still quite chuffed) rice upma

After yesterday's reality check that proved work from home actually involves working, the enthusiasm might've dipped, but today you're all equipped with a healthy meal plan.
Your second innings breakfast is a fuss-free puffed rice upma, that you can prep the night before. This is also the closest you'll get to eating chaat before noon without being at the receiving end of all those healthy Hetals' disapproving tch-tchs.
Ingredients:
1 cup puffed rice
1 onion (sliced)
1 tbsp raw peanuts
Salt to taste
1/2 tsp mustard seeds
2 green chilies
8 to 10 curry leaves
1/2 tsp urad dal
1/2 tsp chana dal
2 whole red chillies
Pinch of hing
1/4 tsp turmeric
1 tsp oil
1 tsp lemon juice
Directions:
Wash puffed rice and squeeze out the excess water and keep aside.If using thick puffed rice, soak in water for two to three minutes and then squeeze out the excess water.
In a pan add one teaspoon of oil, after oil gets hot, add peanuts. Once the peanuts turn golden brown, add the dals , mustard seeds, chili, curry leaves and hing.
Add sliced onion and sauté until golden brown. Then add salt and turmeric.
Add puffed rice and mix well. Finally add the lemon juice and mix.
Serve hot or cold.
Recipe: flavouredfusion/Instagram

Day 3: Tie-dye pinwheel puris
Pull out your "best mom in the world" sash. Not only will you manage to keep the kids engaged, but you can sneak some veggies into their breakfast without them getting a whiff of it.
Ingredients:
1 bunch spinach
2 beetroots
1 tsp carom seeds (ajwain)
3 tsp oil
3 cups wheat flour
2 cups oil (for frying)
Directions:
Blend cleaned spinach leaves into a puree, and strain it.
Add one cup of wheat flour, some salt, and one teaspoon of oil into the spinach juice, and knead into a dough.
Grate the beetroot, strain it and extract juice. Add one cup of wheat flour, one salt, one teaspoon of oil, and carom seeds, and knead into a dough.
Knead plain wheat flour into a dough like you usually do for puris.
Take half of the spinach dough and roll it out using a rolling pin.
Do the same with the beetroot and plain dough.
Place all three rotis on top of each other – spinach at the bottom, plain in the middle, and beetroot on top.
Roll all of them together to make a tight roll.
Cut the roll into pinwheel-like structures.
Take a pinwheel and roll it out with a rolling pin. It should form a flat roti with green, pink and white spirals on it.
Fry puris in hot oil, and serve.
Recipe: Kajal's Kitchen
Day 4: Barely-awake bread poha
It's day four, and you're beginning to feel like Tom Hanks from Castaway. Wilson, the football, has been replaced by Shyam the succulent, who is now all caught up with everything you've ever thought, felt, and experienced.
With the one teaspoon of enthusiasm you have left, head to the kitchen, grab everyone's favourite carb – bread – and everything else you can get your hands on, and whip up some good ol' poha.
Ingredients:
Bread (sliced)
100 g paneer (cut into small pieces)
30 g peanuts (roasted)
100 g red onions (sliced)
200 g tomatoes (chopped)
1 tbsp vegetable oil
1 tsp mustard seeds
1/2 tsp turmeric powder
1 tsp red chilli powder
Salt
1 green chilli (finely chopped) (optional)
1 – 2 tbsp coriander (chopped)
50 g fresh pomegranate (optional)
Directions:
Heat oil in a pan and add mustard seeds to the pan.
When mustard seeds start spluttering, add sliced onion to the pan, and cook for two to three minutes over medium heat till the onions become translucent.
Now add turmeric powder, red chilli powder, salt, mix well and immediately add chopped tomatoes.
Cook this masala for five to six minutes over medium heat till the tomatoes become soft. Add a tablespoon or two of water if required, and cook for two more minutes.
Now add cubed paneer and cook for one minute, then add cubed bread.
Mix everything together gently and cook for a minute or so.
Top with chopped green chilli, peanuts, fresh pomegranate, and chopped coriander leaves, and serve hot.
Recipe: Mytastycurry.com
Day 5: Slightly-sinful sabudana thalipeeth (pancake)
Only fried food can make you feel whole now. The rom-com binges haven't done much to curb your need for comfort food.
While dusting, you chance upon the Sanjeev Kapoor cookbook your mom handed to you the day you moved out of home.
So for the sake of nostalgia, and love for potato-induced naps, sabudana thalipeeth becomes your first lockdown cheat day pick.
Ingredients:
2 cups sabudana (soaked)
3 tbsp peanuts (roasted)
1 tsp cumin seeds
2 tbsp coriander (chopped)
A pinch of sugar
Salt to taste
2 green chillies
2 tbsp lemon juice
2 boiled potatoes
Ghee
Directions:
Mix everything together to make a batter.
Make even balls out of the batter.
Add ghee to a plastic cling wrap and make patties out of the batter on top of it.
Flatten them out into pancakes.
Add ghee to a pan and heat it up.
Place your sabudana pancake with the help of the cling wrap (so it stays in shape) into the pan and fry until golden brown.
Recipe: Sanjeev Kapoor/Instagram
Day 6:  Bas hogaya banana pancakes 
The charm of work from home has worn off, and the pantry seems scantier than expected (thanks to your constant need to snack). The kids have begun to complain too.
Now you have to make a breakfast that is pantry-efficient, a crowd pleaser, and involves bananas (because after today those bananas won't ripen anymore, they will RIP-en).
And that's when the banana pancakes sweep in and save the day.
Ingredients:
1 medium ripe banana
1 large egg
2 tbsp flour
Directions:
Add the flour to a medium sized bowl, and keep it aside.
In another bowl, mash the banana. Add the mashed banana to the dry flour, mix well, while ensuring that there are no lumps.
Beat the egg in another bowl.
Add the whisked egg also to the banana flour mixture and combine all the ingredients to form the pancake batter.
Heat a non-stick pan and add one small ladle of batter onto it (if you are not using non-stick pan, you may need to grease the pan with a little oil or butter).
Cook on medium heat for about a minute, gently flip and cook the other side for another minute.
Serve the pancakes with toppings of your choice.
Recipe: Recipe-garden.com
Day 7: Folds – the good kind and bad
Things almost seem mechanical now. And your arms are more toned than ever. The credit obviously goes to all the scrubbing, washing and folding of clothes that has begun to take up a chunk of your day.
The folding has also made its way into the kitchen. And you find yourself folding your roti to form a little parcel that holds within a delicious offering of spiced eggs.
Folds are making an appearance elsewhere too, but the pyjama dress code is helping you keep those a secret…for now.
Ingredients:
2 cups whole wheat flour
1/2 cup all purpose flour
Salt to taste
2 tsp oil
1/2 cup of water
1 tsp oil
1 egg
1/4 cup onions (chopped)
1/2 cup tomatoes (chopped)
1 green chilli (chopped)
Coriander (chopped)
Directions:
Add the wheat flour, all purpose flour, salt, two teaspoons of oil and half a cup of water into a bowl and mix.
Knead the dough, add one teaspoon of oil, knead again. Let it rest for five minutes.
In another bowl, break one egg, add the chopped onions, tomatoes, green chilli, and the coriander. Add salt to taste.
Beat the mixture with a whisk or mix well with a spoon.
Sprinkle flour on the surface where you will make the roti.
Divide the dough into equal balls and start rolling the roti.
Fry the roti in the pan and brush with oil before flipping.
Add the egg mixture on top of the cooked side and fold the sides of the roti to trap the mixture in an envelope.
When stable enough, flip and cook the other side.
Serve with a sprinkle of coriander.
Recipe: Gobblegrams/Instagram
Day 8: A bowlful of humble homemade granola
Eight days of lockdown have turned you into a grown adult. So you decide to make every fitness blogger's favourite food that you can store for almost a month.
Also, it looks pretty in a bowl with yogurt and fruits, and a little Insta cred never hurt anybody.
Ingredients:
1/2 cup coconut or olive oil
1/2 cup honey or maple syrup
1/2 teaspoon ground cinnamon
1/2 teaspoon salt
3 cups of rolled oats
1 cup of sliced almonds
1 cup of raisins (whole) or other dry fruits (chopped)
Directions:
Heat the oven to 300°F and line a baking tray with parchment paper. Arrange a rack in the middle of the oven and heat to 300°F.
Whisk the oil, honey, cinnamon, and salt together. Place the oil, honey, cinnamon, and salt in a large bowl and whisk to combine.
Add the oats and almonds and stir to coat.
Spread the oats out onto the prepared baking sheet. Transfer the mixture to the prepared baking sheet and spread into an even layer. If the granola is clumpy, use a spatula to press it into the pan.
Bake for 20 minutes, stirring halfway through. Bake, stirring halfway through, for about 20 minutes total. The granola is ready when golden-brown and the almonds have toasted — it will still feel wet coming out of the oven but will dry as it cools.
Take it out of the oven, add the fruit, press down, and cool. Place the baking tray on a wire rack and sprinkle on the raisins or fruit. If you want clumps of granola, press and tamp down the granola before it cools, which will help it stick together. Cool completely before storing.
Store in an airtight container. Transfer the cooled granola to an airtight container for long-term storage at room temperature.
Recipe: Thekitchn.com
Day 9: Time for the not-so-terrible torai
You've consumed all the fun veggies and are slowly unearthing the vegetables you bought with the intention of being healthy without ever knowing or trying to know what one does with them.
Chef Anahita Dhondy's (Chef Partner at Sodabottleopenerwala) chilli garlic torai and its kick will snap you out of your slumber, so you can get some work done.
Ingredients:
A few cloves of garlic
1 torai (diced)
1 medium onion (chopped)
Paprika
Salt
Pepper
Ketchup
Red chilli paste
Jaggery
Whatever vegetables you have (raw and chopped)
Directions:
Scrape/peel off the skin of the torai
Chop it up along with onion and garlic.
Heat up the oil in a pan.
Throw in the garlic and the onion and sauté till brown.
Add in the torai.
Add the chilli paste, paprika, salt, pepper, ketchup and jaggery.
In another pan, sauté other vegetables.
Mix contents of both pans and serve with toasted bread.
Recipe: Anahita Dhondy
Day 10: Oats-coconut dosa to accompany leftover chutney
You have tons of oats but can't bear the gluggy mess that is porridge. So you do what any intelligent person with leftover coconut chutney would do – make some dosa to eat with it.
And while you're dunking your dosa into the cold, white chutney, make a mental note of all the hobbies you've ever wanted to try and give one a go later today.
Ingredients:
3/4 cup rolled oats
1/2 cup rava
1/4 cup rice flour
1 tsp salt
3 1/2 cup water
1 tsp cumin
1 inch ginger (chopped)
1 chilli (finely chopped)
1 onion (finely chopped)
2 tbsp coriander (finely chopped)
oil
Directions:
Roast the rolled oats on low flame till they are crisp. Cool them and blend into a fine powder.
Transfer the powdered oats into a large bowl and add rice flour and rava.
Then add salt and water, whisk and mix well.
Now add ginger, chilli, onion, and coriander . Mix well and rest the batter for some time. Ensure that the rava has absorbed water.
The batter should be of a thin watery consistency.
Now carefully pour the dosa batter over very hot pan.
Lower the flame and cook until the dosa turns golden and crisp.
Serve hot.
Recipe: _veg_with_an_edge _/Instagram
Day 11: "Don't give up!" dahi toast
Your Netflix binges aren't really helping matters. But sleep deprivation makes you try things that you never would otherwise (think bread, yoghurt and tadka all in one dish).
Ingredients:
1/4 cup olive oil, plus more for cooking the toast
1 1/2 tsp black mustard seeds
3 sprigs fresh curry leaves
1 cup yoghurt
1/2 medium red onion (finely diced)
1/2 cup fresh cilantro (stems and leaves) (finely chopped)
2 small green chillis (finely chopped)
1 tsp kosher salt
1/2 tsp freshly ground black pepper
A pinch of red chilli powder
12 large slices of bread
Ketchup (optional)
Cilantro chutney (optional)
Directions:
In a small pan over low heat, warm the oil. Once the oil is warm but not very hot, add the black mustard seeds and as soon as they begin to splutter, remove the pan from the heat.
Add the curry leaves, making sure they get fully coated in the oil. The leaves should immediately crisp up in the residual heat. Set aside.
In a small bowl, mix the yoghurt, onion, cilantro, green chillis, salt, black pepper, and red chilli powder. Spread the yoghurt mixture over six slices of the bread and top with the remaining slices to make six sandwiches.
In a large pan over medium heat, warm one teaspoon of oil. Once the oil begins to simmer, reduce the heat to low and add as many sandwiches as will fit in the pan.
Cook until the undersides are crisp and lightly browned, for about three to four minutes, then flip them, add another teaspoon of oil to the pan, and cook until the other side is crisp and slightly browned. Transfer the sandwiches to a plate and cook the remaining sandwiches.
Divide the spiced oil mixture evenly over the top of the sandwiches. Cut each sandwich in half and serve with a side of ketchup and, or chutney.
Recipe: Splendidtable.org
Day 12: Angsty akuri 
There's nothing a wholesome Parsi breakfast can't fix. Take it up a notch by heading to your kitchen garden, getting yourself a few sprigs of lemongrass, and replacing the Americano with some aromatic Parsi chai.
Ingredients:
6 eggs
2 tbsp milk
2 tbsp vegetable oil
1/2 tsp cumin seeds
1/4 cup onion chopped
2 tsp garlic chopped
1 tsp green chilli chopped
Salt
1/4 tsp turmeric powder
2 tbsp fresh coriander (chopped)
Directions:
Whisk eggs with milk for about a minute. Keep aside.
Heat vegetable oil in a pan. Once the oil is hot, add cumin seeds and onion. Fry until onion turns translucent.
Add garlic and green chilli and cook for a few seconds.
Add turmeric powder and cook for a few seconds.
Simmer the heat and add egg and milk mixture and salt and keep mixing until eggs are cooked on slow heat. Do not overcook the eggs. Akuri is supposed to be slightly creamy.
Add fresh coriander and mix well.
Serve hot with toasted bread or pav.
Recipe: Whiskaffair.com
Day 13: (S)mug dhokla
You know what's worse than being the designated breakfast belle? Being an under-appreciated one.
But thanks to Ma's long lectures about self-love, and all the heroes who showed you just how iconic women can be, keep that head held high.
So you walk into the kitchen, smug as ever, and ready to floor everyone with the inventive, and oh-so-easy to put together recipe you've discovered.
Ingredients:
1 cup besan
1/2 teaspoon ginger (chopped)
1/2 tsp hing
4 tbsp oil
1/2 tsp green chilli (chopped)
2 tsp sugar
1/2 cup water
Salt
1/2 teaspoons baking soda
1 tbsp water
Directions:
Mix all the ingredients.
Pour into a broad cup.
Microwave on high for three and a half minutes.
Add two tablespoons of oil into a frying pan and heat it up.
Add half a teaspoon of cumin seeds and curry leaves, and fry, then add two teaspoons of sugar, and half a teaspoon of chilli powder.
Add half a cup of water and cook.
Add the spiced oil from the pan on top of the dhokla and garnish with coconut and coriander.
Recipe: Gobblegrams/Instagram
Day 14: Ugly cry-inducing porridge
Last night was rough. The thought of coming up with another meal plan broke you, and so you sobbed. You sobbed till you binge-ate some ice cream.
The result of the sob fest? Renewed purpose, hours spent on the internet, and this recipe that feels like a warm hug in a bowl.
Ingredients:
50 g porridge oats
350 ml milk or water, or a mixture of the two
Yogurt (thinned with a little milk)
Honey (to serve)
A pinch of salt
Directions:
Put porridge oats in a saucepan, pour in milk or water and sprinkle in a pinch of salt. Bring to the boil and simmer for four to five minutes, stirring from time to time and watching carefully that it doesn't stick to the bottom of the pan.
Or you can try this in a microwave. Mix the porridge oats, milk or water and a pinch of salt in a large microwave-proof bowl, then microwave on high for five minutes, stirring halfway through. Leave to stand for two minutes before eating.
To serve, pour into bowls, spoon yogurt, thinned with a little milk, on top and drizzle with honey.
Recipe: bbcgoodfood.com
Day 15: Makeshift Mexican
This is the day you appreciate rajma more than ever before. It will take away your lockdown blues by teleporting you to the time you sipped frozen margaritas on a beach in Mexico.
And just thinking about those potent margaritas results in some imaginary liquid courage, and makes you want to mix things up and put the leftover dosa batter to good use as well. The final product? A makeshift Mexican meal that you will never forget.
Ingredients:
Leftover rajma
Leftover dosa batter
Jalapeños (chopped)
Smoked paprika
A squeeze of lime
Coriander
Garlic
Olive oil
Salt
Chilli flakes
Tabasco sauce (optional)
Onion
Tomato
Lime
Green chilli (chopped)
Directions:
Make a quick salsa using onion, tomato, coriander, salt, lime, and green chillis.
Make a dosa using the leftover batter, and use it as a taco.
Add the leftover rajma, jalapenos, smoked paprika, and serve.
Recipe: Rakhee Jain Arora/Instagram
Day 16: "Giving up" Green moong 
It's day 16 and you're nearly out of leftovers and incentive — all you have is a plate of moong and all the greens in you had in your fridge.
Go green and start your day right with this healthy (and really easy to make) breakfast.
Ingredients:
Ghee
Oil
1/4 tsp hing
1 tsp garlic (chopped)
1 tsp cumin seeds
1 tsp ginger (chopped)
1/2 cup onion (chopped)
1 tsp green chilli (chopped)
1/2 cup tomatoes (finely chopped) (optional)
1/2 cup palak (optional)
1/2 cup methi (optional)
1 cup green moong
1 tbsp coriander leaves (chopped)
1/2 tsp turmeric powder
1 to 3 tsp coriander powder
1/2 tsp garam masala
Salt to taste
1/2 cup of water
Directions:
Pour one tablespoon of ghee into a frying pan, then 1 teaspoon of oil.
Add a one fourth of a teaspoon of hing and one teaspoon of cumin seeds.
Add one teaspoon of chopped garlic, one teaspoon of chopped ginger and fry until golden brown.
Add the onion, the green chilli, mix.
Add half a cup of chopped green tomatoes, mix, add half a cup of palak and the methi.
Cover the pan with the lid and let cook for two minutes.
Add one cup of green moong, mix, add the chopped green garlic.
Add one tablespoon of chopped coriander leaves, mix well.
Add the turmeric, the coriander, the garam masala and salt to taste.
Add a half a cup of water, mix, cover and cook for 2 minutes.
Add two teaspoons of chopped coriander leaves, mix and serve.
Recipe: Gobblegrams/Instagram
Day 17: People-pleasing parfait
As you count the days till you can finally be in a room with no Lego pieces strewn around, you realise you've spent too much time indulging in day dreaming.
And that's when you from a week ago sweeps in and saves the day. You remember the granola you thoughtfully made and preserved, and decide to make breakfast look better than ever.
Ingredients:
Homemade granola
Flavoured yogurt
Honey
Fruits (optional)
Directions:
Layer granola and yogurt alternately in a glass or jar.
Top with fruits, and drizzle honey
Day 18: Bored beans on toast
While thinking of activities to keep you and your little ones engaged, you realise that this is the first time in years you've truly felt bored.
Boredom is a luxury in the time of social media. So you attempt a less ambitious breakfast – baked beans on toast – and use that time to enjoy boredom instead.
Ingredients:
Canned baked beans
1 medium onion
Butter
Salt
Directions:
Brown onions on a pan along with butter.
Once they start turning brown, add canned beans, and add salt to taste.
Serve with toasted bread.
Day 19: Over-it oatmeal
Yes, the day you voluntarily reach out for instant oats to make gluggy oatmeal will mark your lowest point as the reigning queen of breakfasts. But it will come.
And with it, a series of naps, and lazy snuggles.
Also, if you have some leftover, slap it onto your faces and make up for not remembering to replace your exfoliator.
Ingredients:
1/2 cup instant oats
1 cup milk/water (whichever you prefer)
Honey
Fruit (optional)
Directions:
Empty oats into a bowl.
Add hot milk or boiling water, and stir.
Let stand for 2 minutes.
Drizzle honey on top, and add fruits if you'd like.
Recipe: Quakeroats.com
Day 20: PB and J(aded) apples
Breakfast menu? PB and A (No, not anxiety or anger. Not even absolute outrage.
Just apples), not J because there is no B (bread) to put the J on. Also, more sugar might not be the best idea at the moment.
Ingredients:
Directions:
Cut apple into slices, take peanut butter in a bowl, and dunk away.
Day 21: Sheer joy-inducing sheera
The day you make your last breakfast for a very long time is finally here. And your enthusiasm has been renewed for the 353rd time.
Sugar all around. No screen time restrictions, and yes, dessert for breakfast.
Also, it must be duly noted that your excitement has not taken away from you being a responsible adult, and this sheera is the healthiest possible dessert you could make using non-perishables.
Ingredients:
2 tbsp + 1/4 cup ghee
7 cashew (halves)
2 tbsp raisins
1/2 cup rava, semolina or suji (coarse)
1 1/ 2 cup water
1/2 cup sugar
3 drops of yellow food colouring (optional)
1/2 tsp cardamom powder
Directions:
In a pan add two tablespoons of ghee, and roast cashews, raisins on low flame. Once it turns golden brown, keep aside.
In the remaining ghee add half a cup of rawa, and roast for five minutes on low flame. Keep aside.
In a large pan, get one and a half cups of water to a rolling boil.
Add roasted rawa slowly, stirring continuously.
The rawa will absorb all the water and form a lump-free mixture.
Now add half a cup of sugar and continue to stir.
Sugar dissolves completely and gets absorbed by rawa.
Further add 1/4 cup of ghee and three drops of yellow food colour. Adding food colour is completely optional.
Now, mix well making sure everything is well combined.
Cover and simmer for five minutes, making sure rawa is cooked completely.
Further add roasted cashew, raisins and half a teaspoon of cardamom powder.
Mix well making sure everything is well combined, and serve.
Recipe: Hebbarskitchen.com