Representative photo: Ekaterina Bolovtsova/Pexels
Mugs to sharpen knives, forks to whisk and more chhupa rustam tools in your kitchen
Meet the real multitaskers
What's the common link between Avengers, Easter Sunday and your kitchen? They're all loaded with Easter egg hunts. In case you're wondering where are the secret Easter eggs in your kitchen — other than the ones in the pound cake you baked last Saturday for your consumption only — we'll crack them for you. And in bulk.
Our kitchens are packed with unassuming overachievers, or as we'd like to call them – the Chhupa Rustams. These geniuses are right in front of our eyes, sometimes sitting under our nose, yet their secret powers, mostly go unnoticed.
For instance, last month at a housewarming party, when we broke the last standing bottle opener, one of the beer guzzlers claimed that a pair of kitchen shears would do the trick. The rest of us bet against him, and soon washed down our words with the brew opened using that trusted pair.
Guilty as charged, I am a lazy, amateur chef. And clearly, I was stumped.
When we shared this Eureka moment with the seniors in our respective families, it turned out that these overachieving tools and appliances are more widespread than fake news surrounding the pandemic. And 'You had one job' memes clearly don't apply to these multitasking kitchen tools. And their secret efficiency saves us in ways more than one.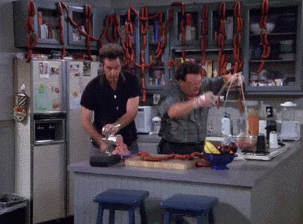 Since one too many amateur chefs (including myself) refrain from investing in single-use appliances like spiralisers and egg-separators, these multitasking tools jump in as worthy replacements while respecting our budget. Plus, in most Indian households, where we don't enjoy the luxury of a kitchen island, and limited space may also keep us from populating countertops with more saaman than they can hold, these jugaads lend a worthy helping hand.
On our not-so-discreet mission to find the secret agents in our kitchen, who are equipped to do the double duty when needed, we found multitaskers like tongs that become lemon squeezers, mugs that sharpen knives, ice cube trays that double as storage units, and more to rescue us from sticky SOS situations and meal-prep hazards.
PS: This isn't a shopping guide that tempts you to swipe your plastic money yet again; all you need to do is look around
10 kitchen tools that teach you what multitasking is all about
Tongs to make you nimbu paani
Dear lemon squeezer, sitting on the top shelf of my kitchen cupboard, I sincerely mean no offence to you, but I'll understand if you feel attacked by the multitasking tong sitting two shelves below you, tossing salad and turning nuggets of chicken.
While the yellow squeezer has been our efficient accomplice on most nimboo pani days and margarita nights, turns out that the old tongs can do the same job as effectively.
Slice the lemons into half. Place the halved citrus as close to the apex of the tong, squeeze, reposition and repeat. To ensure our finding was rooted in a controlled study, we took each half slice and squeezed the juice out using two different methods, and both passed with the same amount.
So when life gives you lemons, and the squeezer is out of your sight, just use the tong. Pro-tip: Microwave lemons for a few seconds for maximum juice extraction.
Ice cube trays store more than just H2O
Say hello to the coolest member of your kitchen — the ice cube tray. While nobody can criticise their single most important job to make ice, they have impressed Darwin with its evolution. The freezer tray is the most multitasking storage unit in your house, hands down.
Whether you want to freeze caramelised onions for months (with a little sprinkle of butter on top), chicken stock, tomato sauce, pasta sauces or even the remnants of your cookie dough, these trays are meant for more than just freezing water.
The too-cool-for-school ice cube tray retains the flavour and saves you time on your meal prep regimen. Go ahead, open the freezer, and share some gratitude.
Kitchen scissors to pop some caps
Sure you had a bottle opener somewhere in your house, and just when you need it, it becomes Mr India, err… invisible. Before you attempt to damage your gums and open that beer bottle with your teeth, grab a pairs of scissors. And just snip it at the Bud.
But be warned, it's a trick that requires some amount of practice to perfect the three-step method:
Open the pair of scissors to make a V-shape with the blades.
Place the bottled cap close to the apex where the blades cross.
Push the handles down while lightly squeezing the blades, and with a sharper, gentle push, pop the cap open.
PS: Ensure the blades are facing away from you to avoid any injury.
Separate egg whites with a spatula
This one is for all the bakers in the house. At some point in your culinary journey, you've certainly landed yourself in a soup when the recipe required you to separate the yolk from the egg white, and you gave up because you didn't have those cute little egg separators from Nadiya Bakes.
Next time you launch into a similar recipe, don't quit or buy yourself an egg-separating minion. Instead, get cracking on that slotted spoon or ladle or spatula.
Place a bowl under the spoon.
Crack the egg on the slotted surface of the ladle or spoon.
Gently rock the spoon to guide the egg whites to fall through the slots.
Transfer the yolk into a separate bowl.
Breathe.
Your favourite mug will sharpen your knives and mash about everything
Apologies to all master chefs out there, but a masher is now a redundant tool in my kitchen. Thanks to my ground-flattening discovery — a sturdy coffee mug with a thick flat base can mash it all. From potatoes and guacamole to hummus and beans.
It's everyone's cup of tea or mashed potatoes, even.
The coffee mug didn't just stop there, but further helped us sharpen our blunt knives. Take your defunct knife and rub the sharp edge on the bottom rim of the mug a few times (10-15), and let the blade runner free. We pinched ourselves to believe this was really happening.
Remove seeds from fruits and vegetables using a scooper
It's a scoop. Believe it or not, your ice-cream scooper isn't a one-job tool. Whether melons, pumpkins, zucchinis, tomatoes or kharboojas in summer, removing seeds from them can prove to be a messy affair.
Use the ice-cream scoop to scoop them out like a pro, and thank us later.
Pick the vegetable peeler, ditch the spiraliser
If you've made the healthier switch from pasta to low-carb zucchini noodles or zoodles, you've probably also invested in a new kitchen accessory — the spiraliser. But if you haven't yet, well, you don't need to either, as long as you have a grater or the good, old hand-me-down vegetable peeler.
Use the peeler to cut the zucchini and other vegetables into long, thick ribbons. Apply more pressure to make longer ribbons. If your preference leans towards thinner noodles, use your favourite knife to shred the thicker noodles further.
Colander doubles as a splatter guard and steamer
The popular use of the perforated strainer aka colander is known to all. To strain pasta or to rinse vegetables. But the colander can also work overtime and go beyond its job description by transforming into a makeshift steamer. Place chopped vegetables in it and place the colander in a large pot filled with a few inches of water. Cover it with a lid and boil the water in high flame to steam cook your vegetables.
The tool also protects your kitchen counter from looking like a crime scene. Place the colander on large pots as a splatter screen while cooking curries and gravies to stop the oil splatters.
With no second thoughts, we'd crown the colander as the super tool of our kitchen-verse.
Forks unite to become a whisk
A whisk isn't your companion for baking goods alone. From whipping cream to blending ingredients and more, this contraption of loopy wires is an essential kitchen tool, and versatile too. But what if your amateur baker of a neighbour borrowed yours and never returned it, and has now moved cities with that whisk in tow.
Sure in the long run, you'll buy a new whisk, but until Amazon delivers the tool, we've found a close substitute, that's available in surplus in your kitchen — forks.
Take two forks of similar length and tine.
Ensure the prongs are facing each other, place a folded paper towel between the handles to create space between the prongs to add air to your mixture like any regular whisk would.
Tape the handles, and whisk away.
While it may not be the perfect replacement, the makeshift whisk is good enough as an SOS solution, as well as much easier to clean.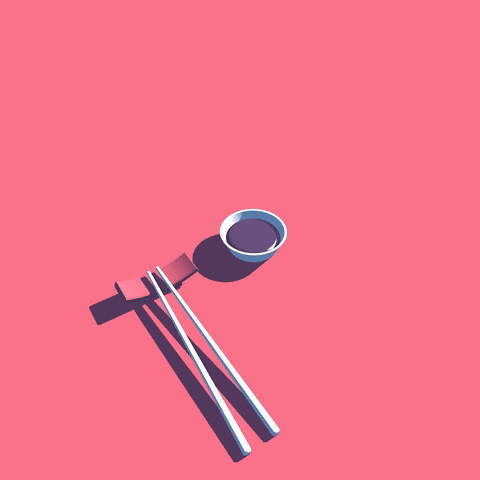 Chopsticks for stirring and more
Is it a skewer? Is it a stirrer? Or is it a popsicle stick? Newsflash: It's the chopsticks Zomato sent along with your endless orders of dumplings and ramen. Since you're still far from acing the art of using them for their popular purpose, don't let them simply collect dust on your kitchen counter.
They lend themselves well as skewers on seekh kebab nights, or employ them in your popsicle experiments. On impromptu cocktail nights, they'll stir drinks effortlessly, and when you're feeling fancy, use them in marshmallow toasting sessions too.
Do you need more reasons to finally use the ageing chopsticks? Didn't think so.