Photo by Te LensFix on Pexels.com
20 Indian women share their advice for first-time solo travellers
They say, 'the world is your oyster' – a thrilling idea to give you the courage to venture out on your first solo vacation. That is, until you realise an oyster looks like what you blew out of your nose the last time you caught a cold. That's when anxiety starts to creep in. "What if I lose my luggage?" "What if my battery pack explodes?" "How can I buy a machete without being flagged by the local police?"
We've grown up on a healthy diet of rom-coms where the leading lady sets off on a solo vacation to find inner peace and then finds herself wandering in an unknown land with all the grace of a drunken flamingo, searching for someone to give her direction. Maybe you'll bump into a tall, dark, handsome stranger who sweeps in and saves the day. More likely, you'll need to use your wits and self-defence skills to keep said stranger from turning into excess baggage. We like being prepared to take on any situation ourselves, so we asked for solo female travel tips from our Tweak tribe of adventurers to help you on your way.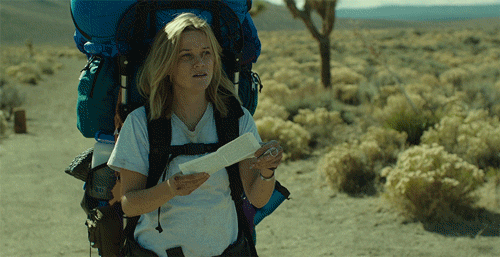 Don't fear independent exploration. Reports state that there is a 75% increase in the number of women choosing to travel by themselves. An independent trip could be just what you need to step out of your comfort zone, shake off the dust of long work hours and cranky family members, see new places, and meet interesting people.
"I had been thinking about taking a solo trip for many years," says Divya Pathak, a 38-year-old lawyer from Gurugram. "But my father had always been very conservative, I wasn't allowed to do many things." Then in June last year, her father had a sudden change of heart, telling her to 'just go for it.' "He passed away a month or so after that. I took my first solo trip five weeks after the final rites. It has made me more confident in myself."
If you're preparing to venture into the unknown by yourself, we've assembled helpful solo female travel tips that cover everything from luggage to safety, medical emergencies, and how to find the best local spots. And remember to carry your sunscreen.
20 women share their solo female travel tips for first-time explorers
"Start with a relatively safe city or country, so you don't have to worry about basics. Eat local, shop local (avoid the big retail chains), and ensure you have a full-fledged internet data plan." – Sonal Chinchwadkar
"Make a WhatsApp group with yourself with all important tickets, booking information, and numbers. Look for group experiences/crawls where you can meet people whenever you want." – Rhea Vora
"Speaking from a bad personal experience, buy your own drinks and don't let it out of your sight when you're out at a pub or nightclub. If someone offers to buy you a drink, watch it get made so you know exactly what's in it." – Preeti*
"Carry a small notebook with emergency numbers and your hotel address in case you lose your phone." – Lamiya Chitalwalla
"Airport food is expensive, so check whether your credit card offers you free (or a nominal fee) access to any lounge. They serve food and drinks you can fill up on." – Shazneen Hussain
"It's very important to listen to your gut. If anything feels slightly off, move away from that place, person, or thing. Also, share details of your travel mode and stay with people back home in case of emergencies." – Namrata Singh
"Stay in a hostel/homestay to meet more like-minded people and locals, to make the travel experience easier. Do thorough research about the place and follow all the rules as not to get into trouble." – Simran Dhurandhar
"Get an Apple Airtag for your luggage, especially if you have multiple layovers. Your luggage will be constantly shuffling around. This way, you can keep track of it. It's a handy investment." – Shahana Tayyabji
"Carry a probiotic in some form. If you're an experimental eater or trying a cuisine for the first time, it can upset your stomach. You don't want to be laid up in bed for the remainder of your trip. A probiotic will help bring some good gut bacteria into your system and ease the recovery." – Lavanya Vats
"Keep your passport secured, always. And have local currency, don't depend on credit cards." – Chandni N Tandon
"Never more than two pieces of luggage." – Dhwani Parikh
"Always have two sim cards and a charged phone battery. Keep your stomach, water bottle, and wallet full." – Zalak Trivedi
"For first-timers, don't explore places alone after sunset. Stick with a group." – Reena Patel Goghari
"For your first-ever trip, pick a place where there is someone known to you or your family as a local point of contact. You don't need to stay with them or anything, but it acts like a mental safety measure to ease any anxieties you might have. Share your itinerary with them and check in from wherever you are exploring." – Divya Pathak
"Buy whatever cigarettes or alcohol you might want from the duty-free. It's likely to be cheaper than the destination you're visiting." – Tara*
"Don't drink too much. Always be aware of your body's limit and keep your drinks below that." – Aakanksha Magan
"Carry a whistle and small knife always." – Rajee L
"Read about the local culture and customs of your destination. Respecting their rules – whether in terms of dressing or speaking, etc. – may seem like too much or unnecessary, but it helps you connect with locals who will tell you the best places to eat." – Tripti Patel
"Stay single, but mingle in the crowd." – Vijaylaxmi Sarmah
"Stay close or in the city centre and the main roads to be able to move around with ease and have no safety issues." – Shreya Kaushik
*Name changed upon request for anonymity