Representative image: Zen Chung/ Pexels
Is your child's mental health condition affecting your marriage?
Blame, resentment and rejection make for a powerful cocktail
When the Sachdevs' marriage hit the 23rd year, their usual fights began to intensify. The acrimony peaked during the pandemic lockdown. They moved into separate rooms. According to Surekha Sachdev, she felt a palpable bitterness coming from her husband.
It took months of mediation for them to get to the root cause. Ten years ago, her son had returned from boarding school withdrawn, struggling with aggression and addiction. Surekha consulted experts, since her family had a history of mental health issues, including a sister diagnosed with bipolar disorder. She'd taken on the role of primary caregiver. Her husband, on the other hand, was living in denial and didn't offer much support.
During the lockdown, her husband's feelings of alienation and rejection came to a head. It was clear that their child's mental health condition had affected their marriage.
While the Sachdevs are working on repairing their relationship, Mumbai-based psychologist *Anu Kumar says her husband refuses to acknowledge their son's condition despite seeing him suffer from depressive episodes for more than five years now. They no longer discuss it, choosing to live separate lives while being married.
In a society where "physical illnesses are given a premium", according to Kumar, couples whose kids are diagnosed with mental health conditions tend to get little support. Caregivers feel isolated and conflicted, and that strains the marriage.
According to the Indian Journal of Psychiatry in 2019, even before the pandemic, at least 50 million children in India were affected with mental health issues.
We spoke to three experts — Dr Nirmee Shah, consultant psychiatrist, Sir HN Reliance Foundation Hospital; Dr Milan Balakrishnan, consultant psychiatrist at Masina Hospital and psychologist Varsha Patkar. They decoded how a mental health diagnosis can affect a marriage and how to repair the damage.
What is a behavioural disorder?
Balakrishnan explains that behavioural disorders in children will mean a change in the way they typically learn, behave or manage their emotions. "These changes impact the family." He calls out ADHD, anxiety and depressive disorders as the most commonly discussed.
The child typically exhibits disruptive and severe patterns of behaviour outside the norm for that age, which last for at least six months.
Balakrishnan shares that while symptoms can show up as early as 1-2 years old, most diagnosis happen either around 6-10 years of age or from 12-16 years of age. Parents tend to believe these are phases they will grow out of.
How to separate your marriage and your child's mental health condition
Conflicts in a marriage married life are like cheentis invading your snack cupboard — inevitable. But you will need new ways to manage the situation.
Conflict over the diagnosis: Denial isn't just a river in Egypt. It's a disease that flows into marriages when a child is diagnosed with a mental health condition, according to Balakrishnan.
Typically, one person invests time and energy in treating the child's mental health condition. They might feel betrayed when they're not being supported.
The experts recommend treating the diagnosis as objectively as possible. What's the problem? How is it impacting the child, and the marriage?
This acceptance of diagnosis can only come if both parents do the research, go to the experts together and collect enough knowledge so they can hash out differences in emotions and strategies.
It took 10 years for Surekha's husband to realise that he may not agree with his wife's approach, but he had to respect and support her choices for the health of their marriage.
Blame and resentment: Partners could resort to blaming each other's parenting approach. They may also grapple with guilt over the diagnosis, or feel inadequate.
Talk to your partner about your feelings and insecurities. Celebrate small wins and congratulate each other.
Simply saying "good job" to one another when you have a small win acknowledges that you're in this together and doing the best you can. Seek professional help to manage your stress if needed.
Neglect in the marriage: Amritsar-based *Geetu Sehra had to take her son to Delhi for treatment, leading her husband to feel ignored. She made more of an effort to acknowledge his needs to balance their relationship.
It's easy for couples to spend all their time and energy discussing their child's mental health condition, but it can be draining since most mental health conditions are chronic.
Allocate time to do your research about the condition. Have strict 'no talk' time.
Rejection from the child: When a child has a behavioural disorder, they may lean more on one parent for support, leading the other parent to feel devalued and resent their spouse.
Get your child and partner to bond by doing activities they both enjoy. If this doesn't work, start by letting your partner take your child to appointments and therapies. It's key that they establish their own relationship.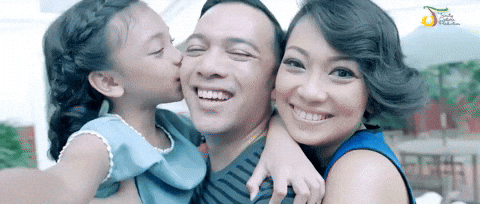 Plan family activities that involve all three of you, so the child feels comfortable with both parents.

Seek out support groups: Connect with families who have managed to find a good dynamic between caring for their children, and working on their marriage. It gives you the hope that you will be able to do the same for yours.
*Names changed to protect privacy
*Please do not self-diagnose, and consult an expert if your child is showing any behavioural changes.