Photo: Charles Deluvio
The honest truth about erections — they're not always about sex
How parents can help young boys understand their bodies without shame and stigma
"Psst… did you notice that boy? He's always touching his you-know-what and has a hard-on most of the time. Such a corrupted boy and that too at such a young age – he's still in school."
"But why are you looking at his crotch in the first place, Mrs. Sharma?" I grinned, arching my eyebrow.
With a high-pitched shriek of "Anju, you're impossible" that left my ears ringing like temple bells, our neighbourhood moral police stormed off, presumably to tell a more willing ear of this little kid's hard-ons.
As I stared at her retreating back, I couldn't help but wonder if more people thought this way and were so quick to judge.
Perhaps that's because we've been trained to relate hard-ons — or erections, to use the correct term — with sex.
Have you ever noticed that babies get erections too? Does that mean they're entertaining sexual fantasies? Mrs. Sharma would probably faint at the thought.
To change the 'purely sexual' connotation around erections, I first need to introduce you to the penis properly. Now, the penis is usually in a flaccid state, it's soft and hangs downward most of the time.
When stimulated, it gets hard, enlarges and stands up and away from the body. This is known as having an erection or getting a hard-on or boner or wood or… There are too many slang words for it, so let's stick to the medically correct term – erection.
What's the reason for this spontaneous stand-up act? Well, every once in a while, the brain sends a signal which sends blood gushing into the penis.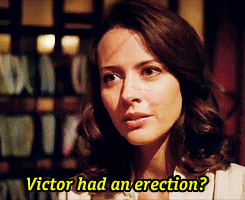 The sponge-like tissues inside swell up and lead the penis to enlarge, expand, stiffen and rise up.
When this blood retreats, the penis goes back to its flaccid state.
But what causes the brain to send that signal? Is it a beautiful woman in a bikini? A sexy scene in a movie? A suggestive touch? These are the obvious scenarios, but not the only ones.
If a boy hasn't completed an important school assignment and sees the teacher walking into class, he might get an erection out of sheer nervousness.
The same thing could happen if he's watching the World Cup final and there are just 2 balls left with 5 runs to win, this time out of excitement.
Anxiety, fear and embarrassment could also result in spontaneous erections, i.e. non-sexual arousal.
There's more. During puberty, many young boys may experience erections for no reason at all.
And frequently at that — in the morning, afternoon, in class, on the sports field… and there's nothing much they can do about it, except take a few deep breaths and hope it will settle down or alternatively, learn to hide it.
However, the good news is that as they get older, they won't have these kinds of involuntary erections as frequently.
But whether frequent or not, as parents, we need to get our facts right and not isolate erections into just the sexual basket.
Our attitude will define our child's attitude and the least we can do for our boys is give them the full and correct picture about erections and create body positivity, so that they can relax and not feel shame and fear every time the penis acts like it has a mind of its own.
Anju Kish is a sex educator and founder of UnTaboo.