Representative image: A still from Hindi Medium
10 kids share what Coronavirus means to them
Plus an expert's guide on how to talk to children about Covid-19
Your children have schooled you before you sent them to schools. Since the moment they start stringing words together, you wish you had gobbled up the entire Encyclopædia Britannica.
"Why am I not there in your wedding pictures?", "Is Dad pregnant?" while pointing at that ever-expanding beer belly, and ultimately, picking your last bits of grey matter with "Why does the alphabet always start from A?"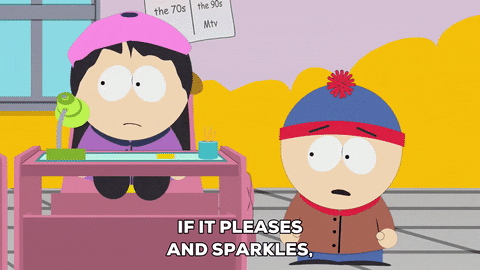 You aren't the only one to wonder, "Kya Aap Paanchvi Pass Se Tez Hain?"
With this lockdown, things have only changed for the worse.
The virus has confined you with the youngest brigade of philosophers and quizmasters for an indefinite amount of time. They are away from school and their honourable compadres. Answering their loaded questions about coronavirus can feel more intimidating than the fastest finger first round on Kaun Banega Crorepati?
We turned the tables, and posed the questions to the kids for change. Here's what they know about the virus:
Kids decode coronavirus for us
"If you hang a big doll in your balcony, Coronavirus will go away. My neighbour has one. I have showed it to my bua. Also nobody knows but I am making a medicine to kill Corona with things from the kitchen. It's a secret mission." — Adhrit Sharma, 6.
"Corona is a very bad germ. Everybody told me that it can hurt people. I miss going to school and playing downstairs. When Corona is gone, I want to meet my grandparents. I miss them." — Elhana Jacob, 6.
"Corona will catch everybody if they cough or sneeze. Then you will be taken to the doctor and you can't come back home. You will stay at doctor's house only. I miss cycling because Coronavirus is outside and I can't go. I just want this to end so that I can cycle again." — Alankrita Dey, 4.
"It is a deadly virus that can spread through touch, coughing and sneezing. We should wear masks and not go anywhere if not important. I paint and do a lot of crafts. I miss going to school and meeting my friends." – Myrah Sharma, 9.
"I'm watching Star Trek and The Big Bang Theory with Dad now. I miss going to school. I am not scared of Coronavirus because I am taking precautions." – Ditsha Talukdar, 11.
"If I go out, the virus will kill me. I study, watch TV and also do push-ups in the morning. Sometimes while doing maths, I fight with mummy and daddy, but that is normal." – Ahir Mitra, 7.
"Mummy and Daddy are on their computers talking to other people all day. I get bored, but I watch TV and draw. If I don't disturb them, they give me chocolates in the evening and let me video call my friends sometimes." – Jyotsna Rao, 8.
"Online courses keep me busy. I have signed up for a Yale University course on the Science of Well-Being. I also teach English to our house help's daughter" — Alba Abhijeet Karandikar, 11.
"My dad watches the news all the time. He has banned me from stepping out even for a minute. I am stuck at home playing cards, doing homework and craft projects. In May, the virus will get tired and go away" – Shomshubhro Chakraborty, 10.
"My mother has made rules: I can't go out or touch my face. I play Ludo and study. When this gets over, I want to go to Switzerland." Yuvika Nath, 7.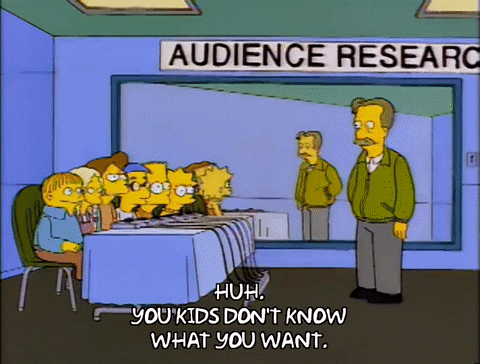 How to talk to kids about coronavirus
Kids aren't blank slates as far as Covid-19 is concerned. But they still have a deluge of doubts. Clinical psychologist Anusha Manjani and Dr Sapna Bangar, psychiatrist and head, Mpower – The Centre, believe that it's important to validate their fears and dedicate some time to discuss the global situation with them.
Leave out the gory details, weave an easy-to-understand narrative and give them some food for thought.
Learn from them:
Find out what they already know. It's a fun yet crucial exercise to gauge how much they know about coronavirus and eliminate their myths and misinformation.
While you're correcting them, take a step back and filter out all the fake news you've been consuming too.
Keep it simple:
For really young kids (under five-seven), keep the language really simple. Spin a narrative and explain to them in their terms with imaginary characters.
You could tell them that this is a disease where you get fever, and right now, a lot of people are suffering from it.
Consider this a teachable moment and reinstate hygiene habits.
Rest assured, young kids don't worry too much. They tend to worry only when it hits home – either their parent or someone they know is unwell, otherwise they take it in their stride.
With them, it is helpful to set up art and play activities which may also help them to express themselves.
Honesty is the best policy:
Downplaying the severity of the situation will not help them. All the information is so readily available that eventually they will know that you are lying.
Answer them as honestly as possible without getting into gory details, offer comfort and assure them that whatever happens, you all are in this together. Validate their fears; using false positive messaging is not helpful because that is untrue.
For instance, if a child says, "I'm really worried what will happen to grandpa." Tell them that it might be possible, but give them the positive statistics. For example, you can say, "Even if I get it or grandpa gets it, we will have to stay apart for 15 days, and we will be treated, recover and come back."
Create distance between them and the news:
Expose your kids to limited news. The news channels can be overwhelming for adults too, so as much as possible, keep them away from the news. Translate the headlines into a less drastic version for them.
For example, tell them that Italy and UK are in a bad shape, but it isn't necessary to supplement the information with heartbreaking images from mortuaries and hospitals. They are not equipped to put that into perspective.
Schedule worry time:
Dedicate 10 minutes a day to chat about worries they might have regarding the virus. Open channels of communication will help them face their fears and they will not bottle up their emotions.
You can also start a ritual of doing a daily check-in at the end of the day or every few days: discuss something that they liked or are grateful for or something that they are worried about.
Take care of yourself:
Find space to share and process your feelings and emotions with other adults — family members, colleagues or friends. You can also reach out to a mental health professional for support if you are worried about the way your child is responding to the lockdown.
WATCH NOW: How to talk to kids about illness