Representative image
How to keep your kids busy during Coronavirus break
There's no bad parenting, only smart parenting
Summer vacation has come early this year. Thanks to Coronavirus, schools are shut in several parts of the country. Sadly, it's the kind of vacation that feels like being grounded indefinitely. There's no room for playdates and children can't even meet their friends for the customary evening session of pani puri. 
And you dear parents, are sandwiched between two fresh varieties of hell: to step out and face the invisible COVID-19  or stay indoors as advised and brave your little monsters losing their minds due to boredom borne of confinement.
Naturally, you'll choose the lesser evil and stay indoors to babysit them while conducting high-tension meetings from your cosy corner.
Coronavirus is up to challenge your parenting skills. Masks and sanitizers are fine, but are you ready to don your invisible super mommy cape this season of social isolation?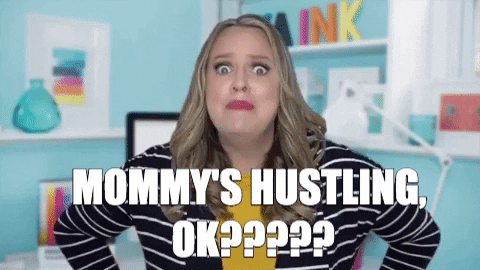 "I have two kids — 5 and 10. It's been quite an experience so far. But parents can use this opportunity to make the kids more responsible and give them a glimpse of adulting, but in a fun way," says Dr Sapna Bangar, psychiatrist and head, Mpower. 
We enlisted her help to break through the teething issues of this surprise family time that has the potential to turn into a badly scripted Big Boss episode. 
Maintain a routine:

Wake up and make a routine so you know how the day looks. Slot a couple of hours for their homework too.
It gives everyone a sense of purpose and you know the hours you absolutely need to keep the little humans busy about the house.
With no access to malls, swimming pools and parks, they're bound to get bored, and this unforeseen holiday will be a nightmare for all parties involved.
You'll have to go the extra mile to keep them busy and tire them out by the evenings. 
Involve them in household chores and incentivise them: 
Make an adventure out of the daily chores. Enlist their help with laundry, watering plants, setting up the table and dusting, among other things.
Create challenges. For instance, whoever waters the most number of plants will get an extra treat or a tiny sum of money that can go into their piggybank.
These fun activities will make them feel more responsible and also boost their sense of achievement. 
If you have more than one child, divide roles.
Create an achievement board, and add a star or a sticker every time they finish a task.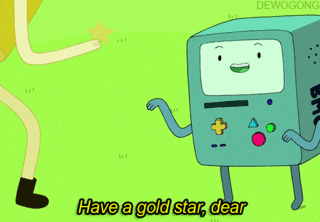 Play and learn:
Board games are always a good idea. Make sure the games are age-appropriate — Boggle, Chinese Checkers, Pictionary, Monopoly and so on.
Board games inculcate patience in children as they await their turn and help with brain development too.
Parents can create treasure hunts around the house. For instance, hide 10 things in a room and give them clues to find each.
This task will keep them busy for at least an hour. And you can utilise this time to check things off your own task list. It's a double-edged sword. 
You can also invest in some activity and colouring books, give them some crayons and don't be surprised when they conjure up a card for you when you're not looking. Yes, be prepared to ugly cry when that happens.
Reading is always a good idea. If there are siblings, ask the older sibling to read to the younger one. This will make the older sibling feel more responsible too. Slot an hour every afternoon for reading. Turn it into a group activity.
In the kitchen:
Children enjoy creating messes more than they love to clean them. Use this period to introduce them to baking.
Ask them to mix flour, chocolate, eggs, and put them in charge of whisking duties. Get them to fill water, wash vegetables and do the level 1 tasks. These will make them feel like an adult, but also protect them from kitchen sharpies. 
You can brush up on your own baking skills and stoop to your kids level by following some YouTube channels run by young chefs themselves.
Screen the content:
Don't feel guilty about giving your kids more screen time than you'd like to. If you want to be undisturbed during a crucial WFH meeting, it's probably your last resort.
But it's not the worst one as long as you activate parental controls. Let them watch YouTube Kids, Netflix for Kids and cartoons in any other form.
And before you beat yourself up about Neflix-ing your way through parenting, know that regulate viewing hours will help sharpen your kids' vocabulary and communication skills.
It's not the worst cop-out; it's not even a cop-out, actually.
A couple of channels to bookmark are:
ChuChu TV Nursery Rhymes & Kids Songs: This popular YouTube channel for kids remixes traditional poetry and rhymes with a modern and upbeat vibe.

CoComelon Nursery Rhymes: It aims at creating fun learning experiences for preschoolers and creates easy-to-learn poems that teach about letters, numbers and life lessons.
Talk to them about Coronavirus:
Children have a right to know what's happening around us. So if they ask you questions about school being shut and if they can fall sick, don't avoid their concerns.
Treat them seriously, of course, sugarcoat the answers, and don't throw big words at them. But they are more receptive than we credit them for.
Weave a narrative and make them aware about the situation using a story. Don't make it grim and make them worried. But don't keep them in the dark.