Still from Good Newwz
PSA: Pregnant women don't need to be thrilled about it 24/7
Including the ones who really want to have kids
If you watched the much-lauded Badhaai Ho in 2008, chances are you saw, for the first time, the depiction of an Indian mother who's not thrilled about her pregnancy. Babli is a housewife in her 50s who already has grown-up children, so when she becomes pregnant, her family reacts with shock and embarrassment. Not wanting to have an abortion, she decides to keep the baby and face the music. Babli is played by Neena Gupta, who famously went through a real-life pregnancy as a single mother, and has spoken out about her anxiety during pregnancy and the difficulties she faced. 
For the "wrong" kind of pregnant person — too young or too old, unmarried or unsuitably married, queer or trans — the experience of creating new life can be a mixed bag. But even for the women whose pregnancies are considered the best news since you got your tax returns, it's not all sunshine and rainbows. On a post about being pregnant, Tweak reader Vinaya Menon shared, "I dreaded being a mom until the end of my pregnancy… my feelings for her developed slowly but steadily, even after delivery it was not a burst of happiness." Other moms chimed in with their agreement, acknowledging the reality of mixed feelings and anxiety during pregnancy and early motherhood. Despite being on the same page, 75% of Tweak readers polled felt they couldn't express negative emotions about their pregnancy.  
"There's a lot of toxic positivity that goes around," says Puja Amin, a 38-year-old entrepreneur and new mom (can toxic positivity have serious mental health effects?). "Any time you talk about your anxiety during pregnancy, everyone only tells you that it's such a blessing." When Amin first became pregnant after months of IVF treatments, it was a triumph. But she was wary of getting too excited since the risk of complications was relatively high. According to Dr. Prathima Reddy, director at SPARSH Hospital for Women and Children, this is common particularly for women who have undergone fertility treatments.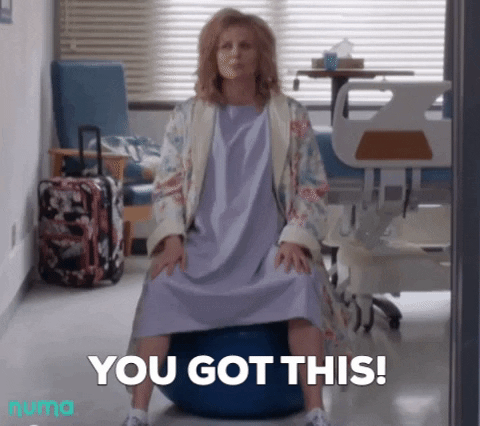 Nor are these problems limited to women who struggle to become pregnant. A 35-year-old writer and mother of two, Vrinda Sheth considers herself lucky to have been able to conceive so easily, but it took a lot more time to come to terms with the sacrifices motherhood demands. "With my son, things changed in one minute when I was told I had to be on bedrest for two months," Sheth recalls. 
"The feeling of growing a new life can be exciting as well as worrying," says Dr Sushruta Mokadam, consultant obstetrician at Motherhood Hospital in Pune. "There might be unsettling thoughts about one's ability to nurture this new life."
Throughout her pregnancy, Amin had trouble trusting her own body to provide the right environment for her baby. "My body proved that point to me when I had hyperemesis (extreme nausea) throughout my first trimester, and then couldn't carry my pregnancy to term," she says. Her son was born ten weeks premature and had to endure a long, expensive spell in the NICU — confirming Amin's anxiety during pregnancy that was too often glossed over by her family. 
For Swati Gupta*, a 33-year-old marketing professional, these fears began the moment she saw those two pink lines. She and her husband had started thinking about family planning, but weren't expecting to discover her pregnancy in the middle of a friend's wedding. "I'd been drinking. I thought my period was delayed because my lifestyle was chaotic, I was partying," says Gupta. "When the test was positive, I assumed my child was ruined." 
At the ultrasound, the doctor told her she would either have a miscarriage or a delayed conception. Gupta recalls her overwhelming anxiety from those initial weeks. "In that moment, I was terrified. I couldn't admit my fears to my family." 
Reddy says that families are usually supportive in front of medical professionals. "But sometimes women tell us that their anxiety during pregnancy is being dismissed at home as being silly," says Reddy. Especially when pregnant women need help to seek psychological and physical care, this attitude can be discouraging (here's how Sushmita Sen followed her maternal instincts and saved her adoptive daughter's life.)
"The more anxious I was, the more my family told me to keep a positive state of mind. I wanted someone to say that if it doesn't work out, it's okay," shares Gupta.
Sarah DaCosta, a 35-year-old ad film director and new mom, agrees. "Everyone says you'll be the best mom but I've never done this before. Maybe I'll suck, and that's okay." Like Gupta, she and her husband were deciding whether to start a family when the decision was made for them. "We thought it's not possible because we did it on a 'safe day'. Now we want to print T-shirts that say, 'there is no safe day.'" 
DaCosta's ambivalence about pregnancy ranged from global issues like climate change, to the nitty-gritties of her own life. "My first reaction was to cry. I'm a hypervigilant planner. I thought, 'I don't have enough money saved, can I even take time off work when finally my career is going my way?'" Having worked so hard to build up her professional identity, DaCosta now feels that she's on pause watching the world go by. 
Amin, too, has had to step away from being a yoga instructor due to physical constraints. Besides her passion for her work, she's a freelancer like DaCosta, and the thought of turning down clients is practically blasphemous. "I have anxiety about not being independent, so I was trying to work as much as possible and put money aside," she says. As well as the stress over her health issues, there's the financial burden of having a baby to care for while being reduced to a single income. 
"Most women have a demanding professional life. Trying to balance everything is frustrating and many women are prone to break down, making it difficult for the family to understand them," cautions Mokadam. Although families usually step up to support a young couple, especially in India, their well-intentioned efforts can be misguided. 
"One thing about a baby is no one cares about anything else," says DaCosta. "I could be in the foulest mood, bleeding from my nipples, and they only ask about the baby."
How to cope if you're struggling with anxiety during pregnancy
Join a support group
"I've accepted that those who aren't going through it aren't going to understand," says Amin. She practised yoga and meditation during her pregnancy. Sheth and DaCosta both advise finding a mom's group where you can open up. "We help each other out emotionally," says DaCosta. "Having other mothers around you makes a difference, especially since my friends are mostly single."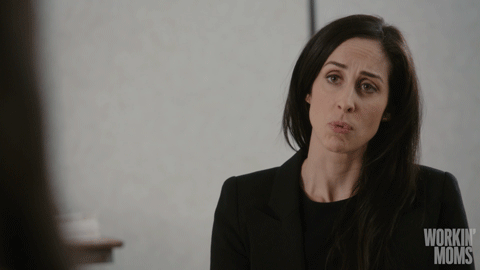 Creative outlets like journaling can provide a safe space for your innermost thoughts. Keep a close eye on your mood, especially after your pregnancy. "If you have a history of mental health issues, be in touch with a psychiatrist and counsellor, who will manage your case together with the obstetrician," recommends Mokadam. Reddy also suggests openly asking pregnant women about mental health so any problems can be addressed at the earliest. 
Insist on making yourself a priority
For both Gupta and Sheth, their difficulties with pregnancy strengthened their relationships. Focussing on the two parents who are out in the world rather than the child who's still baking in the oven can bring some much-needed perspective. Gupta has tasked her husband with ensuring that her needs are as much of a priority as the baby's.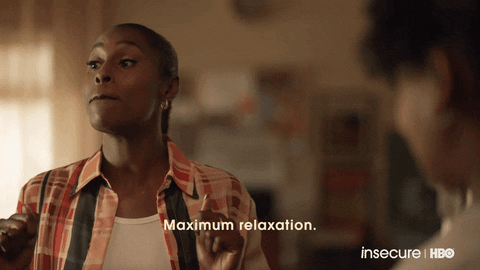 Meanwhile, Amin enjoyed being in a long-distance relationship for her pregnancy. "I didn't have to think about anybody but me and the life that was growing within me," she says. 
Remember your feelings are valid
"Hormonal changes in pregnancy along with one's personal circumstances can cause a sudden shift in emotions and moods," says Reddy. If you think you'll always act rationally while pregnant, or others are expecting that from you, it's simply not reasonable. "I had the most hormonal weeks crying, not knowing what was happening to me," says Gupta, who initially questioned why she wasn't feeling the same level of joy as the rest of her family. "It took time to realise I didn't need to feel guilty since so many changes were taking place. I should have been kinder to myself. You're allowed to be anywhere on the spectrum."
"Anxiety during pregnancy never ends," warns DaCosta. "Make it past the first trimester, then you're praying for no complications, preparing your house for the baby. Then it's, how are we getting the baby out? Will I ever sleep again? Am I going to be viewed poorly because I have to get home early from work?" Being overwhelmed is perfectly normal. 
Avoid comparing your version of motherhood to anybody else's
For pregnant women and new moms, Sheth can't stress this point enough. "I don't compare myself to other moms or even my husband," she says. Knowing that her choices and journey belong to her alone helps to get through the moments when she misses life before motherhood, like her career. "Those feelings are there and should be acknowledged."
Amin, who has lately been spending most of her time pumping breast milk, says, "Before you're pregnant you have these ideas that you're a superwoman who can do it all. But you never know what kind of child you're going to get." Every pregnant person needs to find out for themselves what works for their specific situation, without getting caught up in what others are doing.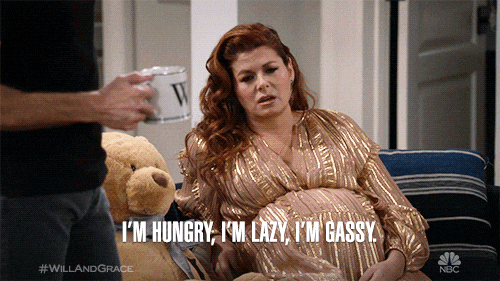 Sheth and DaCosta both think that being pregnant is an opportunity to advocate for yourself, since no one else is going to do it for you. "Pregnancy does make you resilient to people's opinions, and you need to find your voice to tell people off and not be so politically correct and nice all the time," says DaCosta. Whatever other people say and however hard some days are, Sheth is content with being a mother. "It's a spiritual calling," she says. "Ultimately, only you have to be happy with your decisions and to hell with anyone else." Can we get an amen? 
*Names changed to protect privacy.