Representative image: Salaam Namaste
Please stop telling me to 'be positive!'
The truth about toxic positivity
Sometimes, I think Instagram has a personal vendetta against me. I don't know what I ever did to you, Mark Zuckerberg. Sure, I'm not as active or addicted to it as you would like, using the platform just to look at memes and famous pets? I did laugh at your infamous sunscreen mishap, and the last time I made a personal post was in 2018, but I have a general idea of how the advertisement algorithm works. So I've been wracking my brain to figure out what opened up the can of worms that has led to me constantly be shown 'Good Vibes Only' t-shirts, mugs saying 'positivitea' and other merch peddling toxic positivity.
I fall more on the pessimistic side of the scale. Or rationalist, if I feel like stroking my ego. I've tried optimism, being cheery and smiley but resistance training is called into session by my resting bitch face and mostly, I'm OK with that. 
I have an eternally jolly friend, let's call her Anam,, the super shiny optimist of my inner circle. I drop her a text every time I feel like I need to shake things up a bit. But something changed in the past year, and I've started to find her positivity unbearable.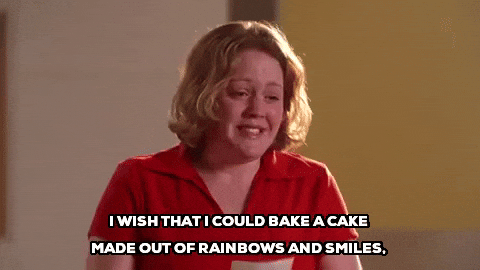 What was earlier motivating and supportive now just comes across as empty platitudes of toxic positivity. Whatever life problem I open up about to get a different perspective is returned to me with a garnish of sweet nothings and statements to "think positively to attract positivity". 
Recently, I called her up to talk about the anxiety I feel whenever I go into the office. I've no aversion to going to the office, I actually enjoy it, but the only way I manage my 30-minute car ride is by clenching my jaw hard against my teeth guard, half-listening to an audiobook, and not eating or drinking beforehand to avoid possible nausea. It had become unbearable, and this tactic wasn't sustainable, considering I'd arrive to work dehydrated, sleepy sans a morning shot of caffeine, hungry and with an aching jaw. I wanted her take on it, since she also had dealt with bouts of anxiety .
"Look on the bright side, at least you have a job right now. It could be worse. Don't let the negative thoughts invade your mind and you'll be fine. Look at it as a positive experience and you will make it one," she said.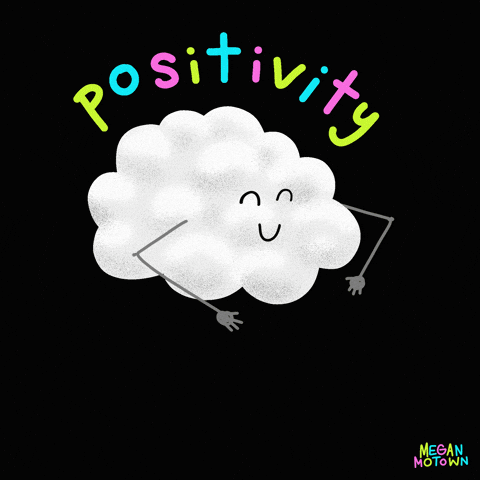 As if it were that simple. Though, if stoic philosopher Epictetus is to be believed then "men are disturbed not by things but by the view which they take of them."
The belief that I am in control of how I react/respond to a situation is empowering, I admit. I could get angry at the constant drilling and thak thak happening in the upstairs apartment that's aggravating my migraine. Or, I change how I think and see this as the perfect moment to plug in my headphones and listen to that psychology podcast to possibly learn something new.
Controlling our thoughts is how we control our emotions. It's almost like a skill you hone, so seeing others around you getting sad, angry or frustrated — anything negative — in their response to situations makes you feel superior. When it comes to daily, inconsequential frustrations, it can work. But we can't avoid the difficult conversations for very long by putting a positive spin on everything.
How does positivity become a toxic trait?
There's nothing inherently wrong with Anam wishing for positivity and good things in my life. I believe that it came from a place of sincerity. But many of the commandments of toxic positivity teeter on denial. And when you push that onto others, it's almost gaslighting.
"Positivity can become an obsession. Life is not black and white, negative and positive. Focusing only on the positive denies life experiences that include pain, suffering and grief. That is when things become toxic," says psychologist Anita Om Prakash. You're dismissing and brushing undesirable emotions under the carpet but it's only a matter of time before the lumps start to feel like you're walking on Lego bricks.
Dr Jaime Zuckerman, a clinical psychologist, says, "Toxic positivity, at its core, an avoidance strategy used to push away and invalidate any internal discomfort."
Ignore the elephant in the room long enough and it'll be stomping on your back. Long-term effects include depression, anxiety, and declining mental health caused by psychological stress that studies have confirmed. "Failure to effectively process emotions on time can lead to a myriad of psychological difficulties, including disrupted sleep, increased substance abuse, risk of an acute stress response, prolonged grief, or even PTSD," adds Zuckerman.
The alluring power of toxic positivity
When our lives went online, we got the ability to control exactly what we put out. And human nature drives us to want to be the best. A constant one-upmanship that has us comparing ourselves with those around us, even strangers we may be following on social media.
The bigger the audience, the more curated our image has become. This means wanting to showcase the best, happiest versions of ourselves. "We expose the darker corners of ourselves with great calculation. We became the people that others want to escape to, to run from their difficulties. And we become hyper-aware of those eyes on us and feel the need to constantly maintain that whitewashed image," says Prakash.
Add a pandemic to the mixing bowl and we've become more drawn to the blissful bubble of toxic positivity to save us from our fears and the pain of losing loved ones.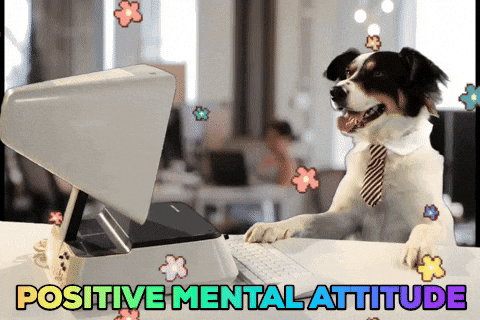 Maintaining a 'positive mindset' kept us going through the tough time of complete lockdown, dwindling grocery supplies and job losses. It became a way to cope, and it's understandable. Perhaps that's where Anam's mind took her too.
Indulging in toxic positivity affects the ones around us too
Focus solely on the silver lining long enough and you're eventually going to get blinded to everything else. The emotions have bottled up within you ready to pop at the slightest glimmer of a crack, like a shaken-up can of Pepsi. We don't just spill on ourselves but splatter those around us. But even before that, they feel the impact of our toxic positivity. 
"When our attitude is one of focusing only on the positive, we're more likely to dismiss and deny the validity of other people's genuine feelings and experiences," says Prakash. She adds that with our #goodvibesonly statements, we minimise the severity of their experience and make them feel guilty about their emotions. 
"You think you're coming from a place of love, trying to pacify them by giving the perspective; telling them to find a silver lining, or that "things could be worse", or they should at least be grateful for that they have. But we're invalidating their emotions. No relationship or friendship can last like that," says Prakash.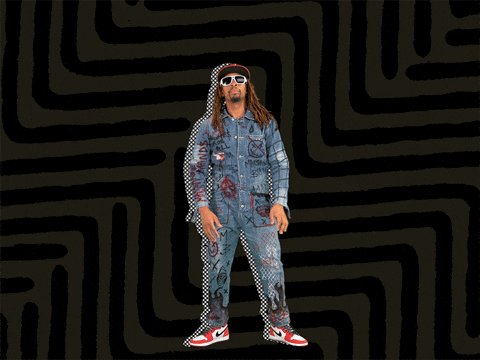 Rarely do unfortunate situations and painful experiences knock on our door with a warning. We can lock our doors, hide under the covers and call forth all the good vibes in the world, but they find their way in. 
Sometimes the only way to get through something is to stare it down. We need to feel all our feelings, the good the bad and the ugly. Let ourselves be open to those expressions coming from others. Whether it's criticism or advice, instead of dismissing it like an influencer throwing their hands up at the 'negative haters' instead of addressing what went wrong. 
We can be grateful and happy in good times, without dipping into toxic positivity by suppressing real emotions. Telling someone that things can be easily changed simply by their outlook can be dangerous because the truth is that we still don't know how to talk about mental health. 
There's an alleged Arab proverb that I've seen floating around as an Instagrammable quote: 'Sunshine all the time makes a desert'. We need rain and clouds to bring balance that allows life to thrive. For now, I'm going to try and follow the words of Mahmoud Khedr, entrepreneur and mental health advocate – "All vibes are welcome."