Representative image: Vectors Jungle
Breastfeeding 101 — myths, truths, and how-tos
A lactation consultant on why it's no use crying over spilt milk
Breastfeeding makes you feel more in love with your baby, thanks to the release of 'cuddle hormone' oxytocin (like it's possible for you to be in more in love with those little toesies). In theory, you could lose 250-500 calories a day when breastfeeding. It might even help your baby sleep better. And of course, there's that magical bond you build with the bun you just spent nine months baking.
But reality might look more like milk leaking through your silk blouse in the middle of a meeting.  Or not having enough supply to feed the baby currently waking up the entire neighbourhood with her yells. And the scariest — the baby refusing to latch on, making you feel like the biggest failure since RompHims.
Jaipur-based lactation consultant Arushi Agrawal struggled with breastfeeding herself, torn between information online, unsolicited advice and lack of guidance at the hospital.
Seeing those feelings of inadequacy mirrored in other new mothers sparked off her professional journey.
Breastfeeding woes affect everyone, from Tinu masi's daughter to celebrities like Adele, who shared in an interview, "The pressure on us is f*cking ridiculous. And all those people who put pressure on us, you can go f*ck yourselves, all right? Because it's hard. Some of us can't do it. I managed about nine weeks with my boobs. All I wanted to do was breastfeed and then I couldn't and then I felt like, 'If I was in the jungle now back in the day, my kid would be dead because my milk's gone'."
Breastfeeding and mental health
"Stress levels and mental health can affect breastfeeding because stress is the biggest inhibitor for good milk supply. My entire pregnancy, I focused on how I can make things comfortable for my baby and I was not at all prepared as to what would happen once I delivered," explains Agrawal.
Even though moms are aware that they need to feed their child every two-three hours, being unable to leads to frustration and "it can take a toll on your confidence as a mother."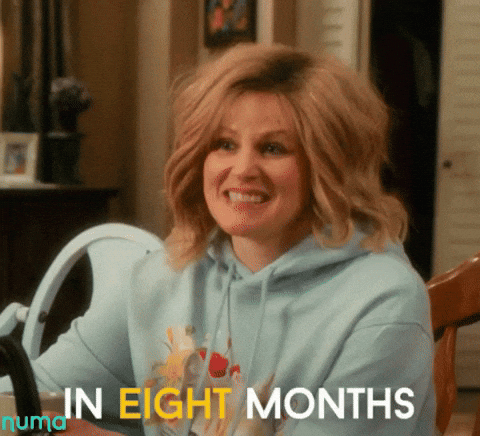 She believes counselling could help. In fact, recent evidence suggests women with difficulty breastfeeding may be at risk for postpartum depression and a study highlights the importance of being counselled in the early days.
Here, Agrawal answers some of the most common FAQs about breastfeeding.
Is there anything I can do prenatally to prepare for breastfeeding?
"During the pre-natal visit, the doctors must ensure that the mother's breast size has changed during pregnancy indicating that they are preparing for lactation.
Old research dictates that one must start preparing nipples, so that when you deliver, they're not inverted and the baby is able to latch. But new research says there is nothing you can do during pregnancy and naturally as the breast size increases, so does the nipple size and once the child starts to suckle on the breast, the nipple size doubles in the baby's mouth.
But even if things don't go the way we expect, it doesn't mean we cannot reboot our systems."
How do I get my baby to latch on?
"The first hour after delivery is called the 'golden hour', the baby is very alert and active. Once placed skin-to-skin on the mother's abdomen, they exhibit an instinctive behaviour called 'breast crawl', where they self-attach to the breast.
Latching is basically sucking and swallowing, which is an innate behaviour of the child — sometimes, because of medical intervention, if the child is separated from the mother and if the first feed doesn't happen to be the mother's milk, then the child tends to forget. The only way to change that is to put the child on the mother's abdomen which we call skin-to-skin contact.
As soon as you put the child on the mother's bare skin, the mother and the baby are one unit again, and it helps release oxytocin in the mother's body, which boosts the mother's breasts glands which release a scent that the child can smell and it tries to self-attach."
How often should I breastfeed my newborn?
"A newborn typically feeds about 8-12 times from the breast with a gap of 2-3 hours. Breast milk supply also has a circadian cycle. It's highest in the morning, then dips during late evening and then boosts again in the middle of the night.
Right after I gave birth, I had people tell me 'you're not producing anything, how will you satiate your child?', and this is one of the first seeds of self doubt, which people sow in you. But on the first day, you're not expected to create more than 30-35 ml, that is approximately two to three spoons per feed. (37ml is the average amount produced on Day 1)
More than measuring milk supply, focus on other indicators to see if your child is being fed enough — diaper output, how often the child is peeing, what's their behaviour like, how long is he sustaining between two feeds, is he hungry immediately after being fed?
Weight gain is a crucial indicator — the first few days, the child loses some weight because there's a lot of extra fluid in their body but after the fifth day, the child should start steadily gaining weight, and regain birth weight two weeks or so after birth.
Take into account every child has a different metabolism, and every mother has a different storage capacity, so it varies."
What are the best positions for breastfeeding?
"Firstly every mom and baby have a position that is unique. The mother should be comfortable and the baby should effectively be able to draw milk from the breast. Below are a few commonly used positions":
Cradle Hold
Football Hold or Clutch Hold
Cross Cradle Hold
Side- Lying
Laid Back position
What are the benefits of breast vs bottle? Why am I always hungry when breastfeeding?
"Breastfeeding requires additional 500 calories to be able to make milk. And also breastmilk is 87% water, so the body uses a lot of water to make milk. Which is why the mother feels hungry and thirsty."
Breastfeeding helps in optimal jaw development of the baby as different muscles are used when you breastfeed and when you bottle-feed.
Breastfeeding allows the baby to self-regulate their feeding hence they are less likely to be obese as they grow.
Breastfeed requires the mother to change her breast in every feeding, this helps in eye rotation of the baby and hence helps in eye muscle development.
When the baby breastfeeds, he comes in skin contact with the mother and that stabilises his body temperature, heart rate and respiratory rate.
Breastfeeding is painful for me, should I move to bottle feeds?
"If there is pain, that's a sign that something isn't going right so either you need to correct your latch or your position or the way you're holding your baby. Pain could also be indicative of other underlying issues, so it's best to turn to a lactation consultant, or doctor to determine and pinpoint the problem.
Breastfeeding is not an all or nothing game. Even if you give your child some amount of breastmilk, it will help. A lot of mothers genuinely have medical ailments and are not able to produce enough so even if they are able to give one or two teaspoons of breastmilk, that's like medicine for the baby.
There is no substitute because even if it isn't directly through the breast, expressed milk (where a woman expels milk from her breast to store) is the next best option, because it is a living liquid, high in antibodies."
Leaky breasts are embarrassing – how do I stop this from happening?
"It's normal as sometimes mothers tend to produce more than what the child requires. Feeding the baby on demand will eventually help the body calibrate the supply — the more the child is taking, the more the body makes. It's also normal for one breast to leak, when you're feeding from the other side, and breast pads can help, initially."
How long should I breastfeed for? Can I give up and move to pumping?
"The American Academy of Pediatrics recommends that infants be exclusively breastfed for about the first six months with continued breastfeeding along with introducing appropriate complementary foods for one year or longer.
Pumping is a very effective tool for mothers whose babies are unable to feed directly from the breast and working moms."
What causes sore or cracked nipples and milk stasis?
"Ineffective milk removal. Milk stasis (the build-up of milk within the breast tissue) can lead to engorgement, plugged milk ducts, mastitis and the last stage of breast abscess.
The first line of treatment with milk stasis is self-help remedies, like ensuring that the breast is drained properly. But if it gets worse, please visit a doctor immediately."
Breastfeeding supplies to add to your pregnancy checklist:
Pump: Important if the child is unable to latch after delivery, to boost and maintain milk supply. Amazon.in
Nipple shield: Useful for premature babies and mothers with inverted or flat nipples. Mothercare.in
Hydrogel pads for sore nipples: Not required by all but helpful to heal sore nipples. Firstcry.com
Breast pads: For mothers with oversupply. Mothercare.in