Photo: Soha Ali Khan/Instagram
Flying with kids — 11 moms offer tips on surviving with your sanity intact
Because the tiny humans don't come with an Airplane Mode
You only truly understand helplessness when flying with kids. They will burst into a shrill Lalita Pawar-esque cry just as you enter REM sleep. They will sprint down the aisle, crash into your legs spilling your beverage all over.
They can do all this and more while the hapless parents apologise on auto-pilot.
Spiking their food with Benadryl or stuffing them into check-in baggage isn't legal. And they don't come with in-built airplane modes.
Your only comfort is that karma will run its own course, and in 20 years, some baby on board will ruin their journey, too.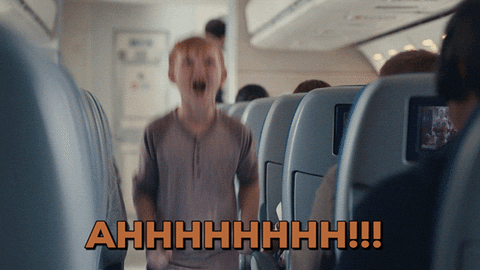 But a new wave of parents have invented a precautionary damage control when flying with kids. Some distribute goodie bags among co-passengers. These bags comprise an apology from the baby (of course, penned by Mummy-Papa) and some desserts. 
Though not every parent has the luxury of time to pack 200 goodie bags.
And in all honestly, air travel is painful for children too.
We reached out to parents who have been there, flown with them to share tips on how to ace flying with kids and keep everyone on board happy.
Flying with kids: your expert manual
For infants (Under 3):
"A nursing mother should try feeding the baby. It soothes them to feel the mother. Older kids could be given a lollipop to suck on so the pressure during takeoff or landing doesn't hurt their ears," says Claris Pinto, LIC officer.
"Be prepared with enough formula, baby food, banana or fruits if the baby is eating solids. Plan earlier and book a bassinet for smaller babies. The baby sling is useful on long flights to carry the baby and walk around until they settle or sleep," says Amrita Sudheendran, digital technology manager.
"Take a night flight if possible and hope the kid falls asleep soon," says Aditi Doshi, homemaker.
"Introduce the kid to his fellow passengers before take off so the people around are also comfortable and interactive," says Neha Ramani Chhabria, homemaker.
For children between the ages 3 and 7:
"Carry an activity book and a pencil along on long journeys. Colouring books are best avoided since taking care of crayons can be messy," says Vidhi Bhargava, senior editor.
"Have a couple of toys on hand to entertain the kid during long haul flights. Don't carry toys that make noise because that will invariably annoy co-passengers. Don't beat yourself up if you want to show the iPad to your child," says Gayathry Latheef, homemaker.
"Download Paw Patrol if you have a Netflix subscription," says Shweta Karmah, homemaker.
"Make them walk around the airport before takeoff so that they're exhausted by the time they board and doze off," says Sneha, blogger.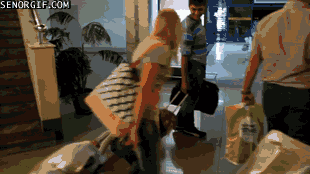 "Carry snacks. Don't be so fussy about the quality of the snack. It's just about a day. Give them what they enjoy," says Tanya Mishra, business analyst.
For children above 7:
"Make flying with kids a fun, educational trip. Talk to them about the journey in advance. They understand more than we assume. Also, make sure they're wearing comfortable clothing," says Neha Singh, youth outreach advisor, PETA India.
"Read up on your vacation venue together before you go. So if you are travelling to Egypt, get them to books on mummies, pharaohs, queens etc. Conduct a pop quiz during the journey and incentivise them," says Bhargava.
"Keep Phenargan syrup handy. Altitude sickness can be painful. This will help them get some sleep," says Sakina Saif, homemaker.