Photo: Unsplash
Sleepless in Surat and everywhere else
If you identify with a zombie more than you relate to a human being, you might want to tame your sleep cycle soon
At the stroke of the midnight hour, at least eight nocturnal creatures are wide awake in my neighbourhood: watchman bhaiya, love gurus on radio channels, two of my colleagues, three childhood friends, and yours truly. My colleagues and friends are not RJs or guards. We're just sleepless. Somehow, sleep is becoming more elusive than a smooth stretch of road in the monsoon.
If you've run out of sheep to count and mom's haldi milk has made you lactose intolerant, you're not alone. According to Fitbit's recent sleep insights, India is the second-most sleep-deprived nation in the world.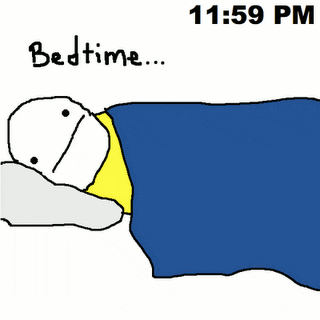 Sleep deprivation versus insomnia
Not all sleepless nights lead to insomnia, nocturnal friends. Sometimes, you're just tired or jet-lagged or exhausted or all the other synonyms for 'tired'. "Underlying stress causes sleep deprivation. It could be exam-related for kids, work- and home-related for adults," says Dr Nidhi Gupta, medical officer, Air India. "Brain's cerebrospinal fluid flushes out toxins during sleep. Hence, overall wellbeing needs a good night's sleep."
Sleep deprivation is an effect of external, localised causes, and a general lack of time to catch on enough sleep. Erratic work hours and food habits, long commute hours, excessive physical activity can also be some of the causes. The localised causes also include the fabric of linens, type of mattress, room temperature and so on.
But if none of the usual suspects is at play, and you are lying in your bed wide awake scrolling through your social media handles 34,223 times, or compulsively trying out Arianna Huffington's six rules for better sleep, you may be an eligible candidate for insomnia.
Insomnia generally comes in three forms: sleep-maintenance insomnia, onset insomnia and acute insomnia.
Maintenance insomnia: Remember that time you woke up to pee in the middle of the night, and that was the end of your night? If it happens more often than you take a shower, get yourself checked for maintenance insomnia. "Young mothers often complain about sleepless nights after they wake up to check on their kids. It's a classic case of maintenance insomnia where you cannot maintain your sleep," says Gupta.
Onset Insomnia: Are you leaving late-night plans early because you know it takes you at least a couple of hours to fall asleep every day? Yes, your friends call you ditcher, but you'd rather ditch than arrange your kitchen cupboard at 4 am. If this describes you, you're a prime suspect.
Acute insomnia: People often confuse this sleep disorder with sleep deprivation. It's the inability to fall asleep or stay asleep for a short period. The duration ranges between one night and a few weeks or months. It isn't a lifelong condition, and hence, doesn't require lifelong medication either.
How to put an end to sleepless nights?
Fabric management: Get rid of all things synthetic and fleece from your nightwear and bed linens. Cotton is your best option. It is breathable and has soft fibres.
Matters of the mattress: Once upon a time, doctors would swear by hard mattresses. But with changing times, sleep experts have amended this thought. Semi-soft or soft mattresses snuggle your body and take the shape of your spine, thus, resulting in a good nights' sleep. Remember the super-soft hotel beds where you sink into sleep like you haven't slept for ages? Yes, that's the comfort you should aim for.
Make multivitamins a morning ritual: A lot of people pop their multivitamins post-dinner. These pills hyper-activate your brain and keep you active for at least the next four hours. It's detrimental to your sleep cycle. "I feel you should take them with your breakfast instead," says Gupta.
Avoid caffeine: Steer clear of caffeinated beverages and chocolates after 6 pm. They activate your brain cells and leave you sleepless, come what may. Also, in general, people should avoid oily, ghee-rich food for dinner to avoid bloating at night.
Reschedule gym hours: Do you work out post-dinner because the gym is relatively empty at that hour? Well, it is empty for a reason. Jog, stroll and walk post-dinner is de-stressing but runs and squats only increase lipids in your body making it difficult for you to fall asleep.
Read a boring book: It's time you picked up that one textbook you have avoided all your college life. Reading a boring book can make you fall asleep.
Chant: Chanting any mantra or simply counting to 100 is a good meditative exercise. Also, remembering everything that you did from the moment you woke up that day is going to help boost your memory.
– With inputs from Dr Nidhi Gupta