Photo: Richard Jaimes/ Unsplash
Post-pregnancy weight loss is not impossible, we promise
Mothers who have been there and lost that, share their stories
If you've given birth recently and are starting to feel that post-pregnancy weight loss is becoming a lifelong endeavour — just like your child — you're definitely not alone.
I was 54 kgs when I conceived, and 67 kgs when I delivered Reyaan. The last time I weighed that much was in the 10th grade, and that was because of health issues. Having to wage yet another war against weight worried me. 
I thought once I delivered, the scale would behave itself. Instead, it acted out like a toddler at the peak of the terrible twos. 
While experts believe that anxiety over post-pregnancy weight loss could slow your progress, counselling psychologist Priya Ray Chaudhuri says her female patients often mention their stunning pre-pregnancy body with a sense of resignation to the present. 
"For them, weight gain is a burning issue, and the fact that they don't feel confident about their bodies also results in their sex life plummeting," she points out. 
Be kind to yourself — you've just made a whole new human being and your body has changed. Accept that, and try not to lose sleep (the few minutes that you manage anyway) over it — with sustained effort and following the right advice, the post-pregnancy weight loss will happen eventually.
Give it time
"The sleepless nights take a toll on women for a while, but the body adjusts and it took me between 18 to 24 months to return to normalcy," says Pallavi Barman, marketing & operations head at HRX. "Allow that window for physically settling into the role of a mother and letting the internal systems and hormones fall back on track."
Neha Sahaya, founder of Neha Sahaya Wellness and mother to a 5-year-old girl, shed 17 kgs in a span of nine months after delivery. "Start by making lifestyle changes and having patience. A combination of 80 percent customised diet and 20 percent workout can get you the results you desire."
Listen to your body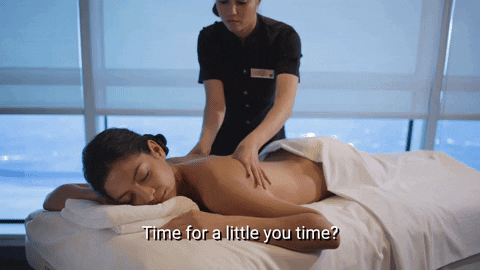 By the time my son was eight months, I had lost three kgs. The slow progress didn't bother me, but people began to relay stories about women who'd started going to the gym a month after delivering."Why aren't you doing something about it?" I was asked. 
I couldn't. At the time, I did not understand it but I was battling postpartum blues and my mental health took priority. Happy mommy, happy baby – I had to work on that first.  
Ishana Batra, a blogger and mother of two, who birthed both her children vaginally, was diagnosed with edema during her second pregnancy.  She was 24 kgs heavier at the end of her second pregnancy.
"Once my doctor gave me a go-ahead 15 days after delivering, I started going on walks. I started yoga after 21 days. I didn't push my body but listened to it."
She exercised, consulted a nutritionist and lost 10 kgs over a span of 6 months.
Pay attention to diet while breastfeeding
"When you are pregnant, there are substantial fat deposits on the thighs and the buttock, and this fat is utilised for lactation. So, breastfeeding does help one lose the fat," asserts Barman. 
"I breast-fed my son for 2 and a half years. I ate everything I was told by my in-laws, parents, grandparents – ladoos with high sugar content and everything with excessive ghee. I was told it's good for lactating," says Jaspreet Ahuja. In the process, she put on 28 kgs.  
Sahaya says a mother needs to consume 1,800 calories a day when breastfeeding, but it should be done the healthy way.
"Breastfeeding burns a lot of calories and while you cannot go on a strict weight loss diet, you can make healthy choices. Instead of lassi, have buttermilk. What you eat should be nutrient-dense, not calorie-dense."
Take the first steps
Not everyone has a support system to leave their child behind and make time for even a 20-minute walk. Here are a few changes that can help kickstart the post-pregnancy weight loss journey, says Barman:
Drink 2 glasses of water on waking up.

Drop sugar in all forms from your diet plan. 

Don't drink tea or coffee on an empty stomach. 

Line your stomach with some good fats in the morning, like

almonds, walnuts, coconut, avocado, ghee, etc.

Include green veggies, poultry, eggs, fish and sprouts in your diet. 

Dedicate 30 minutes to working out while the baby is lying next to you on the mat and playing.
I used to walk around while burping my son, after meals at home for atleast 15 minutes and ditch the elevator. 
While we probably wish we had Thanos's gauntlet with the infinity stones to snap away the weight, let's make do with the gems we can use – patience, willingness and dedication.