A still from The Haunting of Hill House
10 horror novels which will leave you sleepless for nights (and days)
Read if you dare
I could walk through graveyards, taking photos of the pretty headstones without batting an eyelid, and no ghost stories ever had me chanting 'Bacha lo bas iss bar' as I tip-toed into the bathroom at midnight, or worse, 3:15 am.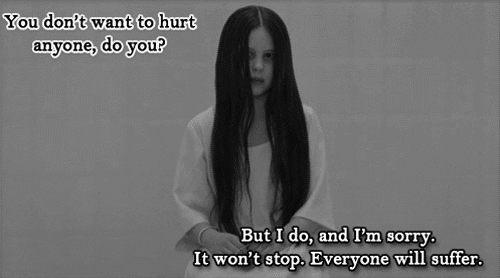 I was Arundhati, the unafraid — well, until a couple of years ago, when I decided to watch the Ring trilogy and could never again walk fearlessly to the bathroom, unable to separate shadows from Samara Morgan's tresses in the movie. The safety of my room wasn't sacrosanct anymore. Add to it, Mumbai's monsoon lashing against window panes and strong winds slamming doors without warning.
It's a recipe Mary Shelley would devour.
Horror novels or movies snatch away from us a part of life we thought was safe for the longest time. Alfred Hitchcock jinxed the comfort of showers and the sight of birds. Thanks, but no thanks, Psycho. Stephen King's Pet Sematary ruined the idea of pets, and of course, the spelling of cemetery.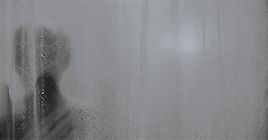 Edgar Allan Poe's Raven stole the joy of spotting the scavenger out of the blue, and The Shining has ensured we triple-check and re-read all 500 reviews before making AirBnB reservations.
Yet it's a cheap thrill to experience a good scare — on screen, on paper, almost anywhere except in the confines of my house. Looks like that might change anytime now.
For most of us, 2020 has already taken a wrong turn — we've spent half a year in a state of lockdown. Believe it or not, paranormal experts claim that many of us could be quarantining with ghosts. If we have already made peace with the spirits hiding in the closets or behind the achaar ka dabba, how scary could ghosts on paper really be?
We gathered all the mental notes made over the years every time someone said, "Stay away from this, it's really scary". Bookmark these horror novels that go beyond the generic horror tropes — blood-thirsty vampires, creepy crawlies and headless demons — yet scare the daylights out of you.
Sometimes, the horror that lives within our imagination is enough to scare a zombie apocalypse away.
10 bone-chilling horror novels to add to your reading list
Misery, Stephen King
In this frightening novel, King tells you that being stuck in a house with your most ardent admirer can be your worst nightmare.
When writer Paul Sheldon's car meets with an accident in the middle of nowhere, Annie Wilkes, who claims to be his 'number one fan', takes him home to nurse him back to health.
Months pass by without any sign of recovery and a furious, wheelchair-bound Sheldon plans to escape. But Wilkes vows to never let him leave and renders him bed-ridden.
King's masterful writing introduces us to a horror that's far from supernatural. The claustrophobic novel's antagonist is as ordinary as your neighbour of 30 years. She may kill you with kindness.
Fun fact: Misery is King's retelling of his cocaine addiction. "Misery is a book about cocaine. Annie Wilkes is cocaine. She was my number one fan," he has said in earlier interviews.
Rosemary's Baby, Ira Levin
Ira Levin's 1967 novel casts a satanic spell that you aren't prepared for.
In New York city, a newlywed couple (struggling actor Guy and his virgin bride Rosemary Woodhouse) grapple with the newness of their conjugal life. Woodhouse's Catholic family has disowned her after she married a protestant.
They befriend neighbours, Minnie and Roman Castevet, with whom they share a paper-thin wall. Levin's writing lets us settle in, dropping only hints of the sinister – foul smell, sudden death in the building, dingy basements.
And then drops an ominous sex-with-the-devil scene and twists the plot, manifold.
As we follow a fearful and anxious Woodhouse through her pregnancy, we see Guy's career take flight on the other hand. But something's amiss.
There are more demons than angels in this horrifying Levin novel, and a secret door to witchcraft. If you can dodge the spell, you might find yourself in a land of religious conspiracies
PSA: Do not read this while pregnant.
Bird Box, Josh Malerman
We loved Sandra Bullock in Bird Box, but we love Bird Box the book more.
Josh Malerman's book pulls you into a near-future apocalypse with the spine-chilling summary: "Something is out there, something terrifying that must not be seen. One glimpse of it, and a person is driven to deadly violence." Basically, live your life blindfolded.
The story begins five years since said problem started. The world is inhabited by only a few survivors. Malorie, a mother of two, is ready to cross the river between her house and the promised land of hope with her kids, blindfolded.
As they trust their instincts, hearing power and gut, the question haunts them and the readers – are they truly safe? And what will they see if they open their eyes? Zombies? Monsters?
What an eye-opener this psychological horror turned out to be.
The Haunting of Hill House, Shirley Jackson
Shirley Jackson's 1959 horror masterpiece isn't exactly aligned with what you see on Netflix.
Yes there's a haunted house that brings together four disparate individuals. But they're not a family. Luke Sanderson, the heir to the house offers up his home to Dr John Montague to investigate (Montague is a doctor who wants to find how science binds the spirits). Eleanor Vance, a young woman blessed with supernatural abilities and Theodora, a fan of the paranormal, join the crew.
While Montague and co investigate a bevy of strange occurrences, the house and its unseen spirits begin to possess one of them.
It soon becomes a fight for survival for the other three. Join them as they desperately forge an emergency exit from the house that just wants to be left alone.
Lord of the Flies, William Golding
You won't see headless bodies chasing you down the corridor, or zombies or clowns even. But it will leave you terrified.
William Golding's seminal novel is about a batch of young British boys stranded on an alien island without any chaperones or supervisors. To see them transform into a savage murderous tribe will give you chills.
Golding unmasks innocent faces as cruelty shows up in the most horrifying manner and the novel shows despite all our advancement, human beings, when unwatched or unsupervised, are still the greatest source of horror.
Call it dystopian and coming-of-age, but it's a kind of horror that's closest to our reality.
A Head Full Of Ghosts, Paul Tremblay
Everything seems normal as we enter the Boston-based Barett household. John, the patriarch, works a 9-5 job. Sarah Barett spends most of her day scrolling YouTube and taking care of her daughters – Merrie and Marjorie.
Things begin to fall apart when the elder daughter descends into a severe case of schizophrenia. When psychiatrists fail to help her, John turns to god men to save his daughter. Their lives are further upended when the priest asks them to get a television production company involved to film demonic possession and the subsequent attempts at exorcism.
Tremblay tells us the horrifying story through the eyes of the younger daughter, and sometimes, the viewers of the reality show, Possession, based on the family's experiences.
Read to find out who wins in this horror-filled race between science and religion.
Consumed, David Cronenberg
If you're feeling brave enough, consume Consumed — a horror set in contemporary times, that explores the relationship between humans and new media. And it's complicated.
The story of journalists (and lovers), Naomi and Nathan — Naomi gets sucked into French philosopher Célestine's grotesque death in Paris, while Nathan is busy documenting surgeon Zoltán Molnár's work in Hungary – who is infamous for organ trafficking.
As their lives keep getting surreal and more disturbing with every chapter, their worlds collide in this creepy body horror.
The celebrated horror filmmaker's debut novel is an extension of his filmography — unexplainable disappearances, cannibalism, geopolitics, insects birthing inside humans, a trip to North Korea and evil mutilation.
Ghost Stories from the Raj, Ruskin Bond
Our favourite Bond, Ruskin Bond, compiles the scariest paranormal experiences faced by British officers during the British rule. Bond handpicks their tryst with the supernatural in this spooky anthology.
Spirits of a deceased village sarpanch protecting the area, haunted villages that didn't let the Britishers sleep in peace, a night vigil observed for an old woman's spirit. These aren't outlandish stories.
We have all grown up listening to a version of the same, and some have even witnessed or felt them.
And if you're a braveheart like my colleague, you'd want to read this at the site of the occurrences – in and around Landour and Mussoorie.
The Best of Roald Dahl, Roald Dahl
Roald Dahl was basically inspired by our dadis and nanis. They told us stories with happy endings and life lessons and occasionally, dropped the goosebump-inducing anecdote. My dadi's favourite was the lady in a white sari who inhabited the coconut tree in her village. Apparently, she saw her one night and got so scared that she tripped on her way back.
Dahl's stories for children have often overshadowed his creepy, scary oeuvre.
This collection of dark stories for adults aren't visually disturbing, but are sufficiently grisly and horrifying.
You'll meet a landlady who finds it difficult to let go of her boarders, another woman with pathological punctuality sinks into paranoia after almost missing a flight, a pregnant wife who decides to 'take care' of her husband after he asks for divorce, and several other characters to give you the chills.
This brilliant compilation will make you believe that writers can never be boxed into a genre. We love Dahl's whimsical fantasies as much as we love his tryst with the darker side of life.
Dracula, Bram Stoker 
Name-dropping Dracula would instantly conjure images of bloody vampires. Reading this 1897 cult classic may change that imagery.
In the epistolary novel, Stoker documents the story of Count Dracula (a centuries-old vampire), using letters and newspaper articles, as he leaves his life in Transylvania and journeys to England in search of new blood.
He travels the distance on a Russian ship where fellow passengers keep disappearing mysteriously.
His hunt for blood leads to a gory battle between Dracula and Professor Abraham Van Helloing, who learns of Dracula's superhuman qualities, and his men. The novel, in ways, formed the basis of most vampire fiction that followed and continues to be adapted across mediums.