Representative photo: Juliano Ferreira/ Pexels
11 non-fiction books to get you through tough times
Filled with life lessons and learnings
I was a precocious 13-year-old. When I had a bad, long or scary day in front of me, I'd dig my nose into my Julius Caesar text book, and re-read Brutus's quote. "The end of this day's business ere it come! But it sufficeth that the day will end, And then the end is known."
In my little head, it meant that no matter how hard, even that day would have an end. This misguidedly sage advice has helped me navigate a number of bad days in adulthood. And it wasn't just my ICSE Shakespeare that I read to feel comforted, like a true brown-noser.  Every time I had major exams in school, I'd re-read the Harry Potter books for a sense of familiarity. I realised only years later, that it wasn't just the admittedly magical and cool stories they told — they were my safety net, filled with advice, that got me through many difficult moments.
Fictional tales about fairytale characters, memoirs of a life well-lived or the self-help books that we love to hate, every book has a lasting lesson hidden between its pages. Sure, sometimes the message is, 'I'm not a good book', but just like with friends, you have to weed through a well-worn pile to find the ones that will always be there for you. The books to get you through tough times.
While my modus operandi for choosing a book to read in tough times is going back to my dog-eared fiction pile, I've found that some self-help books and memoirs are equally inspiring. Perhaps even more so, because the stories are real, the trauma and triumphs the characters go through, are much like your own.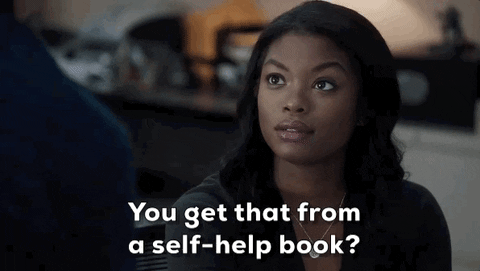 This list isn't filled with books that tell you to chant affirmations to have a better day, or tell you to 'do these seven things to live to the age of 143', they're filled with nuggets of wisdom to help you through career slumps, bad breakups, loss and more — from memoirs of a live well lived, to actual self-help tomes, I've found the books to get you through tough times.
Joan Didion's The Year of Magical Thinking takes you on a cathartic journey as she grieves the loss of her husband. Finding Your G-Spot by Geetika Saigal steps in when your motivation for work is at an all-time low (we're talking three naps in a day just to get through one work day). Scroll down for the real-life stories that you can identify with, and learn from.
Books to get you through tough times
For when you're feeling 'stuck': Finding your G-Spot by Geetika Saigal
Everyone's problem with self-help books is that they tend to be too 'instructional'. Just like your mummy who reminds you how to eat, when to eat, even if you're a 33-year-old who has been living away from home for seven years. But Saigal's memoir-meets-self-help book is more of an honest retelling of her professional life, her ups, downs and in-betweens, to help you navigate yours.
She quit a successful career as a sales professional to start her own business, which she had to close down, and here, she shares her experiences and advice. Written in an honest, candid style, across four parts and 20 chapters, she pushes you to hold up a mirror to your own life — and rather than instruct on how you can change it, urges you to be honest, appreciate your mistakes and fears, and focus on your goals, just like she did. If you're struggling to find motivation at work, or your raison d'etre, take a detour at the G-spot and you might find your happy place.
For when you really need to smile: Gmorning, Gnight! Little Pep Talks for Me & You, by Lin-Manuel Miranda
Sometimes the books that get you through tough times are thought-provoking, emotion-fuelled tomes you spend hours reading and re-reading. Other times, they appear as a sliver of sunshine on an otherwise cloudy day.
Lin-Manuel Miranda is the human version of this sliver of sunshine. The star of Hamilton used to post original sayings, aphorisms, and poetry on Twitter — to encourage himself as much as his followers, and these life-affirming little gestures took on a life of their own. Finding form in a book of of daily greetings, illustrated by artist Jonny Son. They're tiny nuggets of happiness that will give you that little lift you need on the lowest of days — even if you are the incredible sulk. Just try it.
For when you need tough love: How to Be a Person in the World: Ask Polly's Guide Through the Paradoxes of Modern Life by Heather Havrilesky
Sigh, if only there was a guide to being a human being navigating life, adulthood, and simply staying motivated in a world that's quickly getting stranger. Just a 'do it like this' list of all the right ways to do things — whether it's handling cheating spouses, responding to haters, dealing with nagging mothers, having a baby or pursuing a career – or both. This book is going to be as close as you get to that guide.
Featuring a collection of essays from Heather Havrilesky, the author of the weekly advice column Ask Polly (The Cut), where she answers the readers conundrums with empathy, and a whole lot of sass. As one reader explains, "She zeroes right to the heart of the matter and delivers the straight scoop, no mollycoddling." So if you need to get your heart (and head) back on track, just Ask Polly.
For when you need inspiration at work: Personal History by Katherine Graham
For a fiction fan like myself, admitting that the books that get you through tough times are sometimes real-life stories was hard. Isn't escaping to better (often imaginary) places the whole point?
But in Personal History, Katherine Graham's memoir, we get a closer look at the woman who ran The Washington Post, a woman who loved her husband and tried to stay by his side as he battled mental illness and turned on her. Her book is about learning by doing, growing and growing up, about Washington, and about a woman liberated by both circumstance and her own great strengths. If there's anything we can take away from her story is that within each of us lies the potential for success, no matter how tough the road there seems.
If the thought of meeting a deadline, or waking up for another day filled with work meetings, household chores and crying babies makes you ugly-cry, this Pulitzer prize winner will remind you that you can, in fact, get through it.
For when you're grieving: The Year of Magical Thinking by Joan Didion
Nothing prepares you for grieving. Whether it's a long illness that takes a loved one, or a sudden accident, grieving, like unending waves on life's shore, ebbs and falls. On some days, it threatens to drown you, while on others, you simply dip your toes in sadness and get by.
In Joan Didion's heart-wrenching memoir, she chronicles her life after the most devastating tragedies — losing her partner of 40 years to massive and fatal coronary and watching her only child struggle with septic shock, and eventual massive hematoma. As she comes to terms with the "weeks and then months that cut loose any fixed idea I ever had about death, about illness . . . about marriage and children and memory . . . about the shallowness of sanity, about life itself", you follow her stream of consciousness — her raw and moving account of understanding her new reality. As she mourns, you grieve along with her — allowing yourself to feel just as much as you do.
For when you're searching for the meaning of life: When Breath Becomes Air by Paul Kalanithi
"The trouble is, you think you have time" is a quote oft attributed to Buddha. And while it's a lovely thought, it's a quote from Jack Kornfield's Buddha's Little Instruction Book (1994) — his interpretation of Buddhist teachings.
The thought though, is what counts. We wait until we're happier, more accomplished, more secure, more ready to do the things that we really want — all because we believe we have a lifetime ahead of us. It wasn't the case for Paul Kalanithi.
At thirty-six, neurosurgeon Paul Kalanithi was diagnosed with inoperable lung cancer. When Breath Becomes Air chronicles Kalanithi's transformation from a medical student asking what makes a virtuous and meaningful life into a neurosurgeon working in the core of human identity – the brain – and finally into a patient and a new father.
He passed away while working on this incredibly moving book, but not before leaving us with life-affirming reflections on facing our mortality. He ponders over the questions, "What makes life worth living in the face of death? What do you do when the future, no longer a ladder toward your goals in life, flattens out into a perpetual present?" and as he explores them, you're moved to join his journey.
For when you need to re-learn self-care: Wisdom from a Humble Jellyfish: And Other Self-Care Rituals from Nature by Rani Shah
"There is no moving forward without relaxation" — sure, this might be what you tell yourself when you're justifying taking a 3pm nap before your 4pm work meeting but it's also a life lesson from the humble jellyfish. In order to swim forward, they must contract and then relax their bodies to initiate a second wave of motion. This little break helps them become one of the most energy efficient creatures on the planet.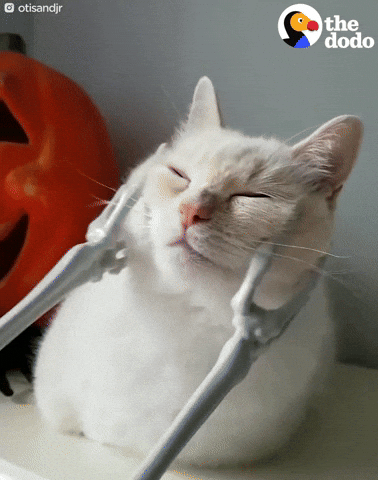 Now apply this to your own life, and you'll know it makes full sense. To re-centre yourself and relax before you dive deep into any adventure. In Rani Shah's book, she digs into the wisdom of nature to spell out self-care lessons any hustling millennial will do well to learn from. From insects to animals, she picks up lessons on surviving and thriving from them, and applies them to human self-care. Rooted in quirky scientific facts, filled with cute graphics, her fun writing style and hidden lessons from the planet all around reminds you prioritise self-care in a world that's constantly telling you to do, go and achieve.
For when you feel like you're not fitting in: Yoke: My Yoga of Self-Acceptance by Jessamyn Stanley
A curvy woman of colour, Stanley took the world by storm with her message that yoga is meant for all shapes and sizes. Her book Every Body Yoga stands out in the section of wellness books because it encourages people to let go of their fears, shame and finally get moving on the mat that's been lying in a corner of your bedroom.
But today we're focusing on Yoke: My Yoga of Self-Acceptance — featuring funny, thoughtful, inspiring, and deeply personal essays about yoga, wellness, and life. It will strike a chord with those who have walked into a yoga studio and felt uncomfortable in their bodies, those who felt out of place, those not fitting in. In highlighting her struggles with fatphobia, American yoga, her imposter syndrome, her religious trauma, her relationship with her body, even though this is a memoir, she touches upon topics that will strike a chord with any human who is struggling with fitting in.
For when you're finding it hard to ask for help: Maybe you Should Talk to Someone by Lori Gottlieb

As a little girl, I never viewed teachers as humans. I saw them as sorted grown-ups who had the answers to everything. The same way we view our parents as infallible creatures, until of course we become grown-ups ourselves and realise how wrong we are.
Therapists are another group of adults we view as being better than us — they know how to navigate tough situations, give great advice, so why wouldn't they be experts at their own lives? Turning the lens on this group of people, therapist Lori Gottlieb shares stories of her clients interspersed with her own therapy sessions, as she goes in search of the hidden roots of a devastating and life-changing event.
This memoir addresses the benefits of therapy, the stigma and our reluctance to open about mental health — or even just ask for help, when we need it.
For when you need a break: Burnout Survival Kit by Imogen Dall
Burnout and pandemic are two words we've heard even more often that 'Wear a mask' over the last two years. Between the endless cycles of WFH, hustle culture where you're expected to be turned on 24/7, and the dire need to emerge as a frontrunner in your chosen field, burnout is about as common as acidity.
Whether for you this manifests as sending 17 'I can't' messages to your work BFF, or you being drier than a desert that hasn't seen rain in 18 years, when it comes to creative inspiration, or your brain feeling like a 'mouldy wrung-out dishcloth' —  at some point in our lives, we may all suffer from burnout. So how do you move past the 9-5 version of writer's block?
Burnout Survival Kit offers practical advice for when things are already bad — from brilliant hacks for all the causes of stress and anxiety, how to approach networking (no one likes it) to practical advice on sleeping better. It's what we all need as we battle a global pandemic, and unrelenting bosses.
For when you need to mend a broken heart: When Things Fall Apart by Pema Chodron
For the age-old dilemma, and pain of mending a broken heart, we've gone for a classic. Drawing from traditional Buddhist wisdom, in this collection of talks she gave between 1987 and 1994, Pema Chodron offers life-changing tools for transforming suffering and negative patterns into habitual ease and boundless joy — yes, we know it sounds hookey, but believe Chodron's faithful battalion of readers, and give it a shot.
It can't hurt to try right.