Representative photo: Unsplash/Toa Heftiba
OK, we admit not all self-help books are trash
7 (realistic) tips from self-help books to give you a mental makeover
For a long time, I looked down on self-help books as silly fluff telling people what they need to hear. 'Just believe in yourself'; 'If you can think it, you can do it' and 'Do these seven things to live to the age of 143'. Whether it's success porn about leadership or 10-step manuals of how to get skinny in a month; I saw these books as touting impractical advice for our everyday harsh realities. It didn't make sense.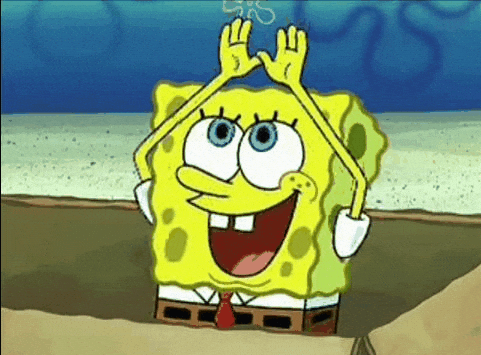 I felt these books made us hyper-aware of aspects of ourselves and our lives we weren't even particularly anxious about. I was more in line with sociologist and culture critic Micki McGee's perspective on this flourishing genre which she writes about in Self-Help, Inc.: Makeover Culture in American Life.
Most self-help books tell us that we're the ones in control; we can achieve anything in life as long as we follow their steps. But as McGee observes, the onus of bettering yourself is still fully on us, when in reality, such advice doesn't really work because there are larger social and economic factors at play that shape our circumstances and place in society. This especially applies to women, women of colour, the LGBTQIA and other minorities who don't have equal access to opportunities.
After hating on a particularly ridiculous book for a while, a friend asked me what type of self-help books I would recommend instead. I realised that other than The Secret, I hadn't really read any books from this category to make such a harsh judgement.
I started reading up more about them. I realised a lot of them focus on self-improvement instead of rattling off unachievable goals. These just shared how to develop better habits for yourself. And that's… pretty good advice.
We need to tune our radars just right when we pick up a self-help book. Instead of using self-help books as rigid roadmaps for our self-improvement journey, we need to hone in, and pick up on nuggets of practical advice that we can apply to our lives.
7 tips from self-help books that can change your life
Tip #1 Have mini-goals that are "too small to fail"
Step by step. You'll find this phrase plastered on motivational posters, inspirational mugs, and coming from every well-meaning friend and relative in your life. It's for good reason. Breaking up a larger goal you want to achieve can make it less intimidating.
Sometimes even taking that first step feels like you have an anxious elephant sitting on your chest. That's what drew me to Stephen Guise's Mini Habits: Smaller Habits, Bigger Results from all the self-help books about motivation and willpower. His idea of mini-goals that are "too small to fail" as a daily practice gives us some reward and encourages us to do even more.
Our brains are wired to thrive on rewards. Harvard business professor Teresa Amabile, PhD and academic researcher Steven J Kramer note in their work that we should take pride in our accomplishments. Celebrating the small ones boosts our overall confidence and motivates us to reach that bigger goal.
You will still have to push yourself to fulfil these daily positive behaviours, but you're focusing on building on your long-term goals. If you're trying to get into shape but don't have the willpower, energy or ability to sweat through a 45-minute workout, start with 5 minutes every day and you'll soon find yourself enthusiastic about pushing yourself for more. Want to start eating more home food but fall back on Swiggy delivery? Start with an easy breakfast. Put some eggs on to boil and pop bread into the toaster.
Purchase the book for ₹162
Tip #2 Make a morning ritual
In Tools of Titans, you'll read through a collection of interviews by Tim Ferriss of industry leaders and exceptional achievers ranging from athletes, doctors and business people to actors and performers. It's broken up into three sections titled Healthy, Wealthy and Wise.
He asks them about their fields, their daily routines, learnings and failures, business tips and tricks. Considering that this book is like 600 pages long, there is bound to be something you connect to. What stands out to me from many of the interviews is the importance they put on having a morning ritual.
"What do these people do in the first sixty minutes of each morning?"
You can be the kind of person who wakes up at 5am to work out, has a healthy breakfast and journals before getting to work, someone who wakes up at 6am because their children want attention or a person who is up at 10am to log into work in time.
A morning ritual doesn't need to be extravagant. But what you do right when you wake up can set the tone for the rest of the day. It can be simple – wake up, make the bed, change your clothes while your eggs cook and make your task list for the day
It's not just about having some structure in the morning, but the tasks you assign for your morning ritual also make you feel more organised. You decide what you want to do and control your schedule instead of letting it control you. It gives you some sense of accomplishment to carry through for the rest of the day.
Purchase the book for ₹723
Tip #3 Be weird and playful with what you do
Remember that Friends episode where Phoebe and Racheal go for a jog, but Racheal gets embarrassed by how Phoebe runs? I'm with Phoebe.
Life is too short to care about how others see you. Instead of curbing your inner Phoebe, be yourself in front of others. You're more likely to draw them in with your confidence. Wishing they could be more like that. Sure, there is a chance that some people are put off by it, but you'll also attract many others just like you.
We should be channelling these quirks into what we do, especially when you're in a creative field, according to James Victore in Feck Perfuction: Dangerous Ideas on the Business of Life.
"The things that made you weird as a kid are the source of your creative powers," he writes. These are the elements that can bring authenticity into your work, and that is something every millennial business and consumer is actively seeking out.
Do you have a particular interest in analysing unsolved crimes and deep-diving into the psychological inner workings of psychopaths that your family and friends thought was strange? There are thousands of other true crime lovers out there. With a little research and hunting out, you'll find a group that lets you embrace this side of you, and find happiness instead of shame. Perhaps even get paid to actively watch and review true crime serious as a job. (A girl can dream.)
Purchase the book for ₹749
Tip #4 Practice how to argue effectively 
How to argue effectively without ruining your relationships is truly an art form, a skill like any other that needs practice.
Maybe you're just uncomfortable with confrontations. Perhaps you get anxious while trying to discuss your side of things or tear up out of sheer frustration and then people don't take what you're saying seriously. Or maybe you just have a strong need to be liked by everyone.
You often end up conceding or agreeing to things that you don't want to do or agree with.
You don't have to fight and claw your way through a conversation to get your point across or walk away with no resolution or with more problems than before.
In his book, Dale Carnegie says don't go straight in with criticism, condemnation and complaining. Even if you don't agree with the other person's opinion we have to show that we respect it, to not put them in an extreme position of defence or offence.
Don't say "you're wrong." Position them as 'I' statements over 'you' statements to make the person feel less attacked. Talk about yourself, and how you're feeling, leaving room for the other person to explain themselves.
Own up to your mistakes. When you find yourself in the wrong, admit it with honesty and empathy. By learning how to effectively communicate in an argument, you're more likely to win people over and leave a positive impression while protecting yourself and your feelings.
Purchase the book for ₹95
Tip #5 Sometimes it's better for you to explain your 'no'
If you've been struggling to set boundaries with friends, family members, coworkers and your boss then this book will speak to you on a personal level. Faith G Harper helps us better understand when and where a boundary violation occurred — many of which we may not even realise impacted us on a deep level until much later.
The book has practical advice and practice exercises. Maintaining boundaries takes daily practise and in our culture, they're very easily dismissed. Even having a conversation about wanting space and setting boundaries leaves people confused and even offended.
It can be a tough journey learning how to say 'no' to things. Growing up, women have been told to be more agreeable and accommodating. This book takes it a step further.
While in a lot of cases, a straight 'no' will and should suffice, sometimes it's better to explain yourself. Telling them what you really want, instead of what is being requested opens up a channel of communication between you two and facilitates better understanding in the long run. If people understand where you're coming from they're more likely to respect your boundary in the future instead of passing judgement. It doesn't always work, but it's worth a try, right?
Purchase the book for ₹1,147
Tip #6 Let yourself be scared, embrace it, don't avoid it
Facing our fears is easier said than done. We always think there will be a better moment, a right time when we're able to deal with this scary prospect, but in her book Jeffers says that that time may never come. So make that moment now.
Everything seems scary when we first want to try it. But the more we expose ourselves, the easier it becomes. We need to convince ourselves that we can until we actually are able to. Fake it till you make it, if we're going to get into clichés.
Facing your fears and anxieties takes practise and it's a skill you can develop. You might not ever be able to completely get rid of this fear, but you'll be able to face it with more strength each time.
You might break into a sweat at the thought of giving a presentation to your entire team. Sweat your way through the first, you'll learn a few tips from your experience on making it better/easier the second time around. When that moment comes, you might still be uncomfortable, but you might pick up on a new way of coping. By the third and fourth time, you'll find yourself breathing a bit easier. Soon public speaking will become just another aspect of your job to tick off the to-do list
Purchase the book for ₹374
Tip #7 Focus on self-compassion for better care, not a cure
If everyone around you has been talking about mindfulness without really explaining what it is, then from all the self-help books about it, we recommend this one. Germer doesn't want us to cure ourselves but instead start caring. The book has tools and meditation exercises for readers to practice when they feel themselves mentally spiralling into destructive and self-critical thoughts.
Compassion and kindness should start with yourself – whether it is recognising and tolerating your perceived flaws and inadequacies. Cut yourself some slack, a lot of our life is lived in a reactive state instead of recognising what we're feeling.
Part psychology, part meditation and Buddhist practices, this is more of a reference workbook than a self-help book.
Germer exercises can help readers treat themselves with more love and kindness through mindful meditation. He tells you that instead of feeling sad and angry at ourselves in a particular situation, we have to recognise the things that we have control over and what we don't. That can help us move on and work our way out of the dark hole of self-loathing. Mindful meditation can help us focus on the present with a kinder perspective, instead of ruminating on the past.
Purchase the book for ₹1,300
With inputs from Petal Singh Alang