Photo: Mayank Mudnaney
How to be assertive at work (without triggering your anxiety)
Yes, this means you
"Are you uncomfortable being assertive at work?", asked my boss one afternoon as I uneasily approached her to discuss, well, work. If she had to ask it, then obviously, I wasn't.
It was an inner demon I'd been grappling with ever since I joined the workforce, but when it smacked me in the face like the saasumas in dramatic Indian serials do, it became hard to ignore.
At the start of my career, I said yes! to everything —afraid I'd miss out on opportunities and be deemed difficult, I became a chronic pushover. I started every work message to my boss with "I'm sorry to bother you, but here are the updates".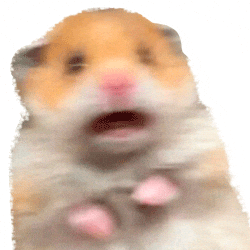 I would rather work a sixth weekend than point out that my slacking colleague should perhaps take over. I was constantly guilt-ridden at the tone in which I'd spoken to a petulant junior.
Was it just because I didn't know how to say no without feeling like a bad person, or that I needed to be liked too much to be taken seriously at work? How much of it had to do with my anxiety-prone self and how much was conditioning and hearing that women who were assertive were labelled as aggressive?
After years of bending over like an over-eager, over-extended pretzel, I realised I had to be more assertive at work, both for myself, and as an example to those I had to guide, and lead.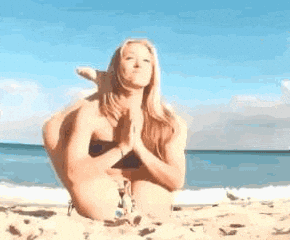 Psychotherapist Anusha Manjani helped me break down the societal conditioning that hampers women being more assertive at the workplace:
Collectivistic culture and role of the women: India has a collectivist culture, where value is placed on the needs of the group or community before needs of the self. The emphasis tends to be on maintaining harmony and avoiding conflict. Additionally, as a woman in this culture, one is seen as the peacemaker.
So, being assertive, even when required, can go against what we have been taught and be wrongly equated with being selfish, being aggressive, being rude.
Masculine idea of leadership: We still, sadly, have a largely masculine idea of leadership, and hence, a masculine idea of what assertiveness looks like as well.  So, our expectations of women in leadership positions are flawed — that they must show ambition and competition — but valuable feminine attributes such as collaboration haven't made their way into our definitions of leadership.
Previous experiences: Women might have had previous experiences where speaking up, confronting and/or setting boundaries might have had an unfavourable reaction or consequence. All these points come together, making it difficult for women to be assertive without being cautious or anxious.
Tweak editor Rochelle Pinto explains, "I need to be liked by my team, so I take a lot of time to frame my requests or control my body language and vocabulary — even though I'm not always successful. Some of this comes from the fact that I've had some spectacularly bad bosses to learn from and I never want to repeat their mistakes."
Girl bosses on how to be more assertive at work
Women in the workforce have it bad enough dealing with the patriarchy — they work harder to prove themselves, have to raise their voices to be heard without crossing the line into 'hysterical', and still grapple with dated, sexist remarks and glass ceilings.
Says Archana Jain, managing director, PR Pundit, "People around you believe you are suggesting a solution not necessarily from a position of expertise or experience, but because you are the boss."
How then do you become more assertive at work without becoming the murder victim in Horrible Bosses 3?
Four accomplished women helped us formulate a six-point guide to being more assertive as you step into an authoritative position.
STEP 1: Stop gendering your role
Women, men, non-binary – everyone can do everything. The first step is treating yourself as an individual unconstrained by gender norms.
Says Sonal Basu, general counsel at Mindtree, "I recommend that women in the workforce need to overcome their subconscious biases with respect to gender and inclusion aspects. When you are in the workforce, treat yourself as an individual; not as a " woman" in the workforce. Be confident and believe in yourself."
STEP 2: Make the difficult choices, and take a stand
First, figure out what you want. Pinto explains, "You need to first have a solid idea of what you want, and then be able to communicate it clearly and respectfully. If you're confused about what you want and then get frustrated because nobody else can figure it out either, you're not being assertive, just difficult."
Then take a stand, even if it means being the boss when you'd rather be the chill colleague that they get after-work beers with. Pinto shares how her experience of standing her ground helped her do both.
"In my first professional leadership role, I was taking over from a much-loved male colleague. The team he left behind had already decided I was not up for the job, so they would leave early without finishing work, carry on parallel conversations and generally be opaque in their dealings.
After one particularly frustrating day, I had to make it clear that they could either work with me or work somewhere else because I had no plans of quitting.
That ultimatum forced them back in line, but to gain their trust, I had to promote collaboration, encourage free thinking and accept respectful dissent. We're all friends now, and not just on Facebook", explains Pinto about how she stayed firm in her resolve.
STEP 3: Let them call you names
Yup, it's what mummy's been telling you since you were 7 years old — "Kuchh to log kahenge, logon kaa kaam hai kehna" . It may be hard to ignore the naysayers, but do it, and let your work speak for itself. And while ignoring the naysayers address your own fears of being perceived a certain way.
"I also recommend that they need to stop judging themselves. I have observed that very often women shy away from being assertive as they fear being viewed as authoritative. I'd say, do what's best for your role and be comfortable with your own leadership style," says Basu.
STEP 4: Be open to learning
You may have climbed up the ladder but it doesn't mean you know how to guide people on to it. Being great at your job doesn't automatically make you a good leader, so allow yourself to keep learning at every stage.
"Leadership is also to be learned. In 2018, one of our big highlights as a company was that we transitioned into bringing in partners — so some of my senior employees became partners in the company. We got a professional coach to help everyone to accompany this transition and build management and leadership skills within the team," says Srimoyi Bhattacharya, founder, Peepul Consulting.
STEP 5: Collaborate and address concerns head on 
The fear about how your colleague may have misconstrued your tone, their aversion to feedback and your anxiety about it doesn't always melt away — it does improve over the years, and Jain recommends finding a way to address the naysayers head on.
Says Jain, "Through my career, I've grappled with more than just anxiety. I've been negatively perceived, when questioning colleagues on performance. Despite leading an 85% female-dominated PR firm, team members commonly remark that the women boss is PMSing. I dealt with this by having candid and emotional discussions with the people at the centre of it to explain myself in some cases."
STEP 6: Honesty is always the best policy
Say it as it is.
"I'm going to be very clichéd here and say honesty has been the best policy. To me, often, because we're pleasing of nature, we tend to put ourselves aside and try and find ways to sugarcoat a piece of news or sentiment. You'll have far more respect if you take a stand and be clear about what you have to say," explains Bhattacharya.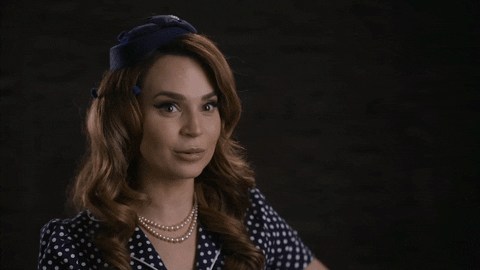 Small steps to be more assertive at work — for everyone.
While being assertive is a prerequisite for leadership positions, it's important to be assertive at work, no matter what stage of your career you're at —  standing up for yourself is as essential in a work environment as a mask is in Covid-19 times. They're both key for long-term survival.
If you'd rather get a stomach infection than tell your boss you want time off, these tips from Manjani are for you:
Define for yourself why you want to talk about a certain topic or address something — take time to reflect/note it down before you actually communicate. If you tend to feel anxious, it might help to have this prepared.
Set out time and an agenda for a difficult conversation. It gives everyone involved time to think calmly and come prepared.
Describe the facts of a concern or a problem instead of what "you think is going on".
Use "I" statements and do not assume what others are feeling — ask. For example: "I have been feeling confused and worried about our recent performance. Are others in the room feeling similarly or differently about this?".
Clearly explain your expectations.
Become comfortable with saying "no" or setting boundaries in smaller areas, before you jump straight to big decisions.
Start to question why you find it difficult to be assertive. You can also role play what you think being assertive is, with close friends or family members and be open to their feedback.
Styling: Divya Gursahani, HMU: Mausam Gandhi, Model: Divya Israni Parekh