Meet your new best friends, all 11 of them
Debut novels by women writers making your TBR list a lot longer
Last year was rough for the ministry of friendships. The global pandemic threw the best of bonds into troubled waters. Even when we wanted to be there for our dear ones, it proved to be Mission Impossible to keep checking in (virtually). Yet, amidst this emotional crisis, I found two soul sisters: Candice Carty-Williams's Queenie and Gail Honeyman's Eleanor Oliphant is Completely Fine. I was a year late to the party, but these two debut novels found a special place on my bookshelf.
When a colleague introduced me to these novels, I had my reservations. I was in no mood to invest two vanishing weekends in authors I knew nothing about. There was no way to run a background check, and I didn't know what to expect. I went in blind, and for someone who has difficulty shedding tears, these two set my lacrimal glands ablaze.
Ugly, happy, angry, ROFL — there were tears and then some more. But the best part of these debut novels was that these contemporary writers had managed to capture the zeitgeist of our times, with voices that felt far more familiar to me than the Elizabeth Bennets of the world.
Flush with the thrill of discovering these writers, and their very relatable leads, I got addicted to the challenge of discovering brand new voices that feel familiar. I began a pursuit of debut novels one can hard relate to. Luckily for me, last year, between experiencing life through mask-induced foggy glasses and tracking vaccine dates, there was an outbreak of first novels.
Accomplished women took time during the pandemic to be even more productive (overachievers), and worked on their debut novels. This fierce crop of female authors echo our thoughts, hug us tight and become our agony aunts. 
From hilarious accounts of modern friendships and grim tales of how motherhood can transform you into a b*tch, to stories of workplace politics and other socio-political upheavals, this reading list feels like a mind-reader.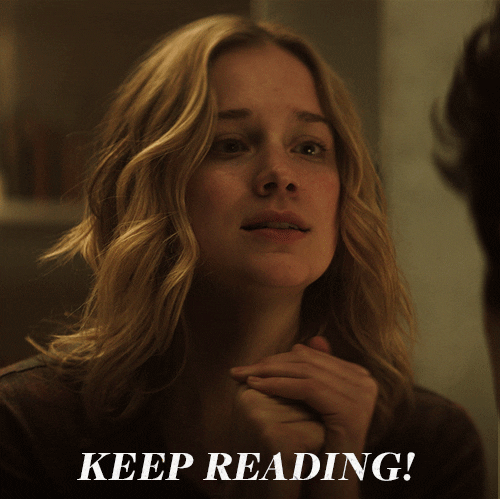 11 debut novels by women writers you simply can't miss
The Lock In by Phoebe Luckhurst
In journalist Phoebe Luckhurst's debut novel, fictional life imitates real life.
The initial months of lockdown forced too many roommates, who previously didn't see each other often, to co-exist together. In a similar vein, three housemates and one of their dates are trapped in their matchbox-sized attic, when their kitchen gets flooded, following a plumbing incident. 
With no phone network or WiFi, the quartet is forced to make small talk. What starts as awkward chatter soon transforms into full-blown debates and heartfelt confessions. Hilarious from the beginning, Luckhurt's book may read like a well-baked sitcom, but touches upon difficult conversations about relationships, dealing with abandonment, trauma from the past and so on. 
And when the door is unlocked, the four find themselves changed forever.
A note of caution: the novel is entirely set in a tiny room, and could feel like a claustrophobic's nightmare.
The Panic Years: Dates, Doubts And The Mother Of All Decisions by Neil Frizzell
When British Vogue's parenting columnist Neil Frizzell woke up on her 28th birthday to realise that her boyfriend of six years wasn't in her life anymore, she felt desperately alone. Five years hence, on her 33rd birthday, she woke up next to her husband and their two-week-old baby. She felt complete. 
But she calls the years between those two birthdays 'the panic years'. 
She was making crucial decisions on repeat mode: changing partners, leaving jobs, moving homes, financial investments and fading friendships. And then there was the "mother of all decisions" – to have or not to have a baby.
Her panic years, except for leaving her anxious on most nights, inspired her to write her first novel, a memoir by the same name. As you read the book, you'll find an older funny sister who asks difficult questions without hitting the panic button instantly. Awkward sessions with your gynaec, difficult conversations with your partner and your extended family, Frizell borrows from her experiences to relieve your nerves. 
PS: Readers on Goodreads claim, "Every millennial woman should have this on her bookshelf". 
The Illuminated by Anindita Ghose
A frigid mother-daughter relationship goes under the scanner with filters of socio-political biases in journalist Anindita Ghose's debut novel.
Ghose immerses the reader in the uncomfortable journey of Shashi and Tara Mallick, and how they truly find each other after losing the epicentre of their life: Robi Mallick, Shashi's husband and Tara's baba.
Shashi belongs to the league of women of the '70s, who loved everything they did, in the shadow of her overpowering husband. She only realises after his demise that she was merely an extension of his shadow.
Her fiercely independent and opinionated daughter Tara, on the other hand, wants to repeat none of her mother's mistakes. She navigates a romantic relationship with her professor in her university.
What we loved the most about the book is that the men in their lives don't dominate the narrative of the multi-layered mother-daughter bond. We also couldn't miss the almost real sub-plot ruled by a political organisation called Mahalakshmi Seva Sangh, who follow staunch religious fundamentalism and play a significant role in bringing the protagonists on the same page, eventually.
Ghose attempts to hold up the mirror as close as fictionally possible to our reality, making The Illuminated a brave debut, considering the stringent times we are living in.
Equations by Shivani Sibal
The title of Shivani Sibal's debut novel reminded me of the chemistry paper I barely managed to clear in ninth grade. I had to balance and write 20 chemical equations, and I balanced none.
Sibal's evocative novel, set in New Delhi's high-class society also attempts to balance some socio-economic equations. New Delhi is seen through the eyes of two unlikely friends, who grew up in the same bungalow, but not really.
Aahan Sikand is the sole heir of the plush Sikand household, while Rajesh is the son of their chauffeur. As kids, they play together and grow up discovering life in the confines of the same gated bungalow, but as they step out into the world, their worldview comes in the way of their friendship and changes the dynamic forever.
Yes, Equations can prove to be an uncomfortable read, but also equally crucial.
Exciting Times by Naoise Dolan
Dolan scratches deep under the surface of modern romances, and unearths the shifty power struggle in sex and relationships, and how partners often hatch elaborate plans to win the upper hand. 
Ava, a 22-year-old Dubliner flees her hometown for Hong Kong in search of a better standard of living. She knows what she wants from her low-investment relationships: a rent-free accommodation in an apartment she can't afford. She finds this arrangement with her boyfriend, Julian, an affluent banker.
When Julian goes away on an office trip, Ava's love life transforms into a triangle. She meets Edith, a local who studied in England. The two spend days and nights together, until it's time for Julian's homecoming, and Ava isn't sure of her feelings anymore.
It's the wriest humour we've read in a long time. Ava makes observations about class, money, privilege and more with deadpan humour. But Dolan's prowess shines the most in the way she fleshes out the complicated emotions of coming to terms with bisexuality.
You'll love the sensitive portrayal even when you want to hate the protagonist. As the title suggests, yes, it is an exciting read for the exciting times we are living in.
A Burning by Megha Majumdar
From The New York Times to your neighbour's book blog, Megha Majumdar's explosive debut novel was seen everywhere last year, and for all the right reasons.
Jivan, a young Muslim woman in Kolkata, is at the heart of this moral and crime drama. When images from a terrorist attack near her neighbourhood are splashed across news reports, she posts a pointed question online: "If the police didn't help ordinary people like you and me, if the police watched them die, doesn't that mean the government is also a terrorist?"
Her post spreads like wildfire, and before she knows it, she is accused of spreading hate speech and terrorist outrage. People claim to have spotted her at the crime scene with a package, locals pull up 'anti-government' Facebook posts from her feed and some even state that she was chatting with some terrorist recruiter online.
Overnight, she is behind bars awaiting trial. Her only hope are her two confidantes: her former PT Sir and Lovely, a transgender whom Jivan used to give English lessons to.
Majumdar's A Burning is the hottest read of the year that dares to tackle the burning issues of our times: mob mentality, social media activism and more, without sanitising the matter.
Mapping Love by Ashwiny Iyer Tiwari
Filmmaker Ashwiny Iyer Tiwari's body of work is rooted in the Indian heartland: Bareilly Ki Barfi, Nil Battey Sanatta, Panga. 
After screen-writing for years, Tiwari chose solitude, went back to pen and paper to work on her first fiction novel, Mapping Love.
The novel maps the homecoming journey of Oorja Chaturvedi. After the demise of her mother, she returns to India from the USA. She fears she will have to face some wounded bonds and plaster them all up.
Losing her mother may be the immediate cause, but it's possibly also her last chance to salvage ties with her estranged, long-lost father. Tiwari's book, much like her films, feels like a warm hug on a rough day.
Mapping Love is a tale of forgiveness, second chances and returning to your roots, via easy-to-read prose interspersed with poetry. We'd doubly recommend this to anybody coping with loss and heartbreak.
Nightbitch by Rachel Yorder
At the cost of making a sweeping statement, we'd like to say that motherhood is a transformative experience. Your body changes, your mental health is challenged, and you are still trying to coin a term for how you really feel.
Well, Yorder has a word for you: beastly. In her debut novel, she imagines motherhood through the eyes of a new unnamed mother. The anonymous 'mother' is a former artist who quit her job to stay at home with her toddler, and lives in an anonymous American town. Her husband is mostly out on business trips, and makes weekend appearances.
When her canine teeth begins to grow longer, and a cyst on her lower back resembles a tail, she fears she is rapidly transforming into a dog. Her husband laughs it off, and carries on with his work, while she embraces her raw animal instincts.
We aren't going to reveal what happens next, but we guarantee that you can't even imagine. Yorder's book examines how the society strips women off their identities once they become mothers.
Women may hold multiple academic degrees, but the moment they hold their baby, they often become one-dimensional. This ferocious, animalistic debut deserves all the attention it's receiving the world over.
Little Scratch by Rebecca Watson
TW: Rape.
In 2018, Rebecca Watson's short story took us inside the mind of a young narrator at work, and how a mail from the HR triggers a scarring stream of consciousness. Last year, the story developed into a full-blown, scathing novel about office politics, workplace harassment and power dynamics in this explosive debut act.
Readers are active listeners to the inner voice of the unnamed protagonist from the moment she wakes up, rushes to catch a crowded train, sends mails, answers calls, attends meetings at work, and finally meets her boyfriend after work.
What seems like a normal work day is a painful ordeal for her as she carries scars from a traumatic experience. The desk she works at every day is the same spot where her boss once raped her. Nobody, not even her boyfriend knows about this. But she can't stop circling back to this incident every hour of the day.
Watson uses an innovative style of writing, combining memos, emails, texts and prose to make it even more relatable for the millennial generation. But the brilliance of the novel reflects in how seamlessly Watson blends the internal trauma with humorous moments of everyday monotony.
Yes, it is a lot like Virginia Woolf's Mrs Dalloway which tracks the thoughts of a woman throughout a day in the British capital. And we recommend both equally.
Voyeur by Francesca Reece
Typing, data entry, organising Excel sheets, maintaining a calendar – there's nothing quite glamorous about an admin job.
Twenty-something Leah from London, in pursuit of her Parisian dream, has become a serial job jumper from one admin job to another, until she lands an assistant's gig to Michael, a notable writer in his 60s.
As she disappears into the writer's lush life in his summer home in the French Riviera, she sinks into her new job: transcribing Michael's diaries from his time in SoHo in the '60s. Michael's obsession with his past and Leah's investigative brain cells collide as she realises there's more to the author than meets the eye.
Reece's novel feels like a breezy read, but critically examines the male gaze, the state of employment in the arts community and reiterates that no matter how far you go, your past will always catch up.
Dial A For Aunties by Jesse Q. Sutanto
And to wrap up this reading list, we have a dessert storm cooked up by none other than a bunch of aunties.
Aunties are widespread and they are everywhere. Mostly stalking us, sneaking up on us, following our movements really closely, and causing a lot of drama in our lives.
In Jesse Q Sutanto's bonkers debut novel, we meet the other kind of aunties: badass ones who will cover up an accidental murder to save you.
In this absurd story set in Los Angeles, 20-something Meddy Chan's mom sets her up on a blind date, who can't keep his hands to himself. In an act of self-defence, Meddy accidentally kills him — and her aunts and mom storm into the scene to dispose off the body.
Plot twist: The aunts also run a wedding planning company and have a big, fat one lined up for the following day. Can the women escape murder charges, while organising a stunning wedding all in one weekend?
This heartwarming murder mystery demands suspension of disbelief, in order for you to fully enjoy the chaotic joyride.
PS: If you loved Crazy Rich Asians, you'll obsess over this too.