Representative photo: Freepik
Reading in the time of Corona: 13 books that saved us in 2020
Our readers share the books that helped them through the pandemic
Dear voracious readers and former bibliophiles who got kidnapped by unrealistic work deadlines over the years, this is our love letter to the books that saved 2020. Contrary to how the rest of the world spent 2020, ours was socially hectic – we caught up with long-lost friends, made new ones, and even found love along the way.
We crossed rivers, trekked mountains and got lost in the woods. Heck, we even traversed parallel universes, timelines and galactic pathways.
Our coping mechanism involved dusting the book shelves, rearranging them in five different ways, dealing with Tsundoku, and poof, escape.
News channels and students of WhatsApp University couldn't kill our vibe. Books were our palate cleansers, and saved us from the COVID tempest. When we wanted to tough it out, we reached out to Uncle Tolstoy's War and Peace and other formidable titles. Often, we fell back on our tried-and-tested Jane Austen or Amish Tripathi. When all else failed, Tin Tin and Sherlock Holmes investigated our brain fog.
As I managed to finish 19 books — a feat I hadn't achieved in years — I often bugged my friends, GoodReads and online sources for recommendations. The bottomline grew clearer with every passing month: we still really wanted to read.
According to Nielson Book's research, 52% of the respondents said that they were reading more because they had more spare time, and 35% felt books were providing "an escape from the crisis". Books that saved 2020 are real — not a mythical work of fiction.
As the year draws to a close, we at Tweak HQ realised that it was a shared experience of comfort. Our readers, too, found refuge and catharsis in dystopian and feel-good titles this year. "I loved books since I was a kid. But this lockdown connected me deeper to the healing properties reading always had," says Aishwarya Chavan.
To replenish our reading list, we flocked to them for recommendations. From (un)realistic romances and timeless magnum opuses to apocalyptic sagas and fantasy fables, there's something for every kind of reader.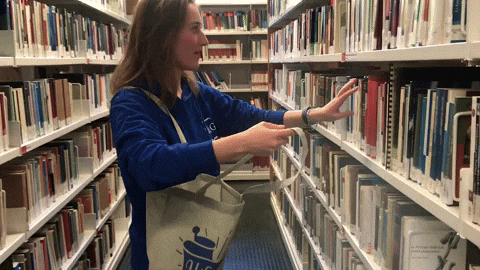 Our readers recommend 13 books that saved 2020
Sister Of My Heart by Chitra Banerjee Divakaruni
Divakaruni meets sibling rivalry head on in one of her earlier works, Sister of My Heart.
Set in Kolkata, Anju is the daughter of an upper-caste Bengali family. Her cousin, Sudha, is the daughter of the black sheep of the family. Despite their temperamental differences, the cousins share an enviable bond, until Sudha learns a dark family secret and her world is upended, overnight.
An intense family drama is something we all can use right now, considering many of us have returned to fam-jam scenes in the last year.
"I actually re-read this one, and found it just as nice the second time too," says Shreya Dev.
The Tao of Physics by Fritjof Capra
Imagine a physicist comparing Eastern religious experiences with quantum physics. What may sound like a Christopher Nolan book is actually Austrian-American physicist Fritjof Capra's masterpiece.
Since its publication 45 years ago, his explorations of diverse schools of thought —  Taoism and cosmology — still prompt readers to embark on a great mental adventure. As our reader Vastvikta Chaubey says, "The book draws stunning similarities between eastern mysticism and quantum physics."
It's heavy and intense, but a rollercoaster that finds its ground somewhere between real and surreal.
The Strange Case Of The Alchemist's Daughter by Theodora Goss
"The lockdown started with copious amounts of screen time, and then realising that the eyes needed rest.
I turned to my favourite genre — fantasy and got a recommendation of The Alchemist's Daughter. Set in the 19 century, the characters take us back to every book we read in childhood — Dr Jekyll & Mr Hyde, Frankenstein, Sherlock Holmes, Dracula, Freud. It's a three-part series for now, and simply divine," says Aditi Balbir.
In the debut novel, a host of popular fictional characters are embroiled in protagonist Mary Jekyll's crisis. She wants to solve her father's mysterious death. The prime suspect is Edward Hyde, her father's old friend.
Sherlock Holmes and Dr Watson are called to troubleshoot and help her escape a series of misadventures. This is a potpourri of nostalgia: one of the books that saved 2020 from its uncertain monotony.
Atlas Shrugged by Ayn Rand
This one captures the bleak times we are living in really well. In Rand's 1957 dystopian magnum opus, Hank Rearden, owner of the biggest American steel company,  and railroad executive Dagny Taggart fight stifling economic policies and struggle to keep the government and system afloat.
"Atlas Shrugged absolutely changed my life. The book has everything that a person who believes in a fair transaction can want. Everybody should read this book whether or not they believe in having a capitalist society. It is filled with nuggets of wisdom," says Sharon Lobo.
The Silent Patient by Alex Michaelides 
Make a fun exercise out of this superlative psychological thriller. Place bets with your reader friends about the ending and see how everybody loses.
In Michaelides's riveting page-turner, recommended by a host of readers, Alicia Berenson's life is perfect from a distance. Until one evening, her husband, photographer Gabriel returns home late, and she shoots him five times, and clams up in silence for the next six years.
Can psychotherapist Theo Faber, who is obsessed with Alicia's case, solve the murder mystery?
21-year-old Palak Shah did poetic justice to this drab year with her collection of micro poems. The anthology navigates popular issues such as heartbreak, insecurities about the way we look, men and their averseness towards display of emotions, as well as global issues such as human trafficking, gender issues and more.
Our readers have called it 'stirring and encapsulating' and have recommended the book more times than we could count.
The Forty Rules of Love by Elif Shafak
Forty-year-old Ella Rubenstein is unhappily married when she takes a job at a publishing house. While working on her first assignment, she reads Sweet Blasphemy, a novel written by a man named Aziz Zahara.
And in that, she discovers the mesmerising tale of Shams's search for Rumi and his transition from an unhappy cleric into a passionate poet. As the two worlds collide, Shafak drafts a blueprint for us to conquer life's unforeseen challenges, and accept the ever-changing nature of the universe.
Chandrima Goswamy calls it a book that can bring a smile to one's face during the ongoing ordeal we are living in.
Educated by Tara Westover
The memoir is hard to read, but even more difficult to put down. Hailing from a survivalist family, Tara grew up in a rural village of Idaho. At 17, she breaks away and escapes from her family to step foot in a classroom for the first time.
The book follows her journey from her life of isolation to completing a PhD program at Cambridge University. Westover's memoir reminds us that being educated is so much more than reading the lines in a textbook.
"It was an absolutely riveting and thought-provoking read. I cannot recommend it enough," says Mona Bheenick Kalachand.
Eleanor Oliphant is Completely Fine by Gail Honeyman
Sure, you've seen this one pop up in every second reading list over the last few years, and it's a hit with the Tweak family too.
In Honeyman's debut novel, the eponymous 20-something woman is struggling, on more levels than you can imagine. But she makes you laugh out loud and tear up simultaneously, as she navigates mental health, friendship, career and love via heartbreaking and hilarious experiences.
"Eleanor is a sweetheart and you cannot not fall in love with her. A socially awkward girl, leading a mundane life seems to be boring in the beginning but as you start getting to know her, you realise that behind this plain looking, insignificant girl lies an intelligent, witty, vulnerable and a caring person. She is flawed but fabulous," says Chandrima.
An American Marriage by Tayari Jones
In Jones's Pulitzer-winning novel, recommended by Shreya D, Celestial and Roy, a young couple from Atlanta, have their lives turned upside down a year into their marriage.
Roy is sentenced to 12 years of imprisonment for a crime he never committed. As Celestial tries to piece her life together and waits for Roy, she finds support and love in her childhood friend, Andre.
Jones's thought-provoking novel may, in parts, feel like a romantic triangle between Roy, Celestial and Andre, but it explores larger themes of classism, motherhood and critically dissects the justice system in the United States of America.
Anxious People by Fredrik Backman
Backman's A Man Called Ove has already found a permanent place in our hearts and reading lists, and now, Mansi N recommends another Backman to look forward too.
In Anxious People, a bank robbery goes wrong, and the thief takes eight highly anxious and eccentric individuals as hostages at a neighbouring apartment, before fleeing the crime scene.
Each stranger carries emotional baggage of hurts, secrets and passions, and discover that they have more in common with each other than they assumed. Crisis, like misery, sure loves company.
Rest assured, Backman's whimsical Anxious People is one of the books that saved 2020, and will leave you a little less troubled for sure.
The House in the Cerulean Sea by TJ Klune
We found Klune's heartwarming 2020 novel on Mansi Nikam's recommendations list.
In this magical novel for adults, set in a nameless island, Linus Baker is a lonely caseworker for the Department of Magical Youth, which quarantines children with supernatural powers.
When Linus is given the task to investigate the Marsyas Island Orphanage, his life goes for a toss. At the orphanage, he meets the headmistress Ms. Chapelwhite, a sprite and the fantastical children: Talia (a garden gnome), Theodore (a wyvern), Phee (also a sprite), Sal (a boy who becomes a Pomeranian when scared), Chauncey (he longs to be a bellhop when he grows up) and Lucy, a charming six-year-old (the Antichrist).
As Linus gets attached to the boarders of the orphanage, he discovers family, love and all the emotional baggage that follows.
Before We Were Yours by Lisa Wingate
Aayushi Kedia recommends Wingate's heart-wrenching tale of a family lost and found under shocking circumstances.
Wingate's novel uncovers the atrocities of one of America's most infamous scandals: a Memphis-based adoption organisation that sold poor children to wealthy families across the country between 1920s and 1950s.
In present day South Carolina, Avery Stafford is a successful federal prosecutor. But a chance encounter sends her on a journey to uncover her family's hidden secrets, and reveal a series of atrocities that took place in Memphis in 1939, that may or may not have shaped her life.
Before We Were Yours is a heart-wrenching tale of parental loss, reconciliation and promises an unexpected happy ending.