Representative photo: Aliaa Bhatt/Instagram
16 'WTF just happened?' books that will keep you up at night
With a plethora of trigger warnings, these books aren't for the easily queasy
The people sifting films and TV shows into their respective genres must seriously reassess their lives. Not only does Netflix categorise Marley & Me as a comedy film when it's one of the most devastatingly sad stories ever made, but between Amazon Prime and Google, no one could decide whether the TV show The Consultant was thriller, comedy or horror. So they marked all. Seeing Christoph Waltz's face on the poster and comedy as the first tag, I started streaming it; I was completely confused by the end of the series. It was definitely not a comedy. As the finale's end credits rolled, I sat there staring at my reflection on the laptop screen and thinking, "What the heck just happened?" 
Was Waltz's character an alien? How do you replace your skeleton? Why doesn't he like the guy from Hereditary, and was this whole thing a fever dream? I was more intrigued by this puzzling show when I learnt it's based on a book by Bentley Little. It was on many people's list of 'best dark books' on Good Reads, a genre I tend to avoid. But I had been in a reading slump (here's what Tweak readers said helped them) and thought I might as well try this too.
Don't get me wrong. I love everything weird, scary, and strange. As a child of the early internet (before parental controls were popular), I've been traumatised by and desensitised to creepy things, blood, and gore. But have you read the news lately? Life is confusing and stressful enough. So why would I spend my free time destroying my sanity by reading about more horrors in dark books? 
But then I started listening to the audiobook of The Consultant (hard copies are overrated). I just had to know the deal with this story. And I finally got it. One book led to another, and I understood what draws people to weird, even disturbing, dark books.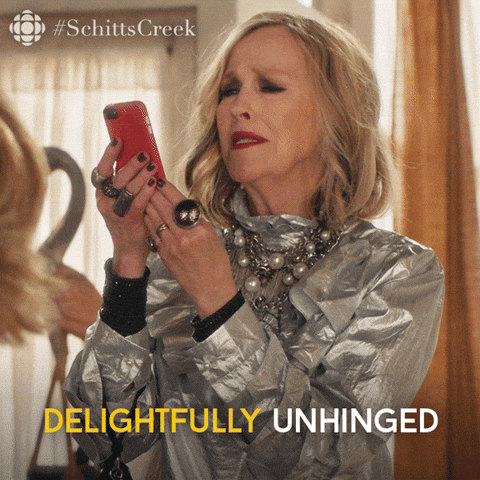 We try to be moral and rational, often seeing things in black and white, good and bad. Dark literature explores all 50 shades of grey. Grey morals, narratives, characters and endings. Stories filled with uncertainty and anxiety, even if it suffocates us, can be invigorating to read because we're experiencing all these things from the safety of our homes. Vicariously exploring the darker parts of the human psyche we otherwise may not want to voice. We root for people who have been put through the worst possible things and somehow come out on top (in some way) because it's life-affirming and inspiring. They showcase the resilience of the human spirit in a challenging and morally complex world.
Talking about why we're drawn to horror stories – whether in the traditional serial killer sense or psychological terror – Dr Mathias Clasen, professor and author, says such stories allow us to play with dark emotions. "We learn something about the world in terms of morality [and] the darker aspects of existence. And those are all things we can confront in the safety of the movie theatre or the book."
Master of nightmares Stephen King once wrote, "We make up horrors to help us cope with real ones." These 'strange' narratives and dark books get under your skin, often forcing us to address unspoken realities that we're entirely disconnected from, but that do exist. 
If you're ready to go down the rabbit hole of dark books, with weirdly wonderful yet horrifying stories that will have you staring at the ceiling at night, then we have what you need. 
And we know that it isn't for everyone. Filled with the many depravities of humankind written in great detail, all these dark books come with severe trigger warnings that should not be taken lightly. 
Dark books that will make you want to read with all the lights on
Tender Is the Flesh by Agustina Bazterrica
This is an Orwellian tale of a near future where a virus makes all animal meat in the world toxic to consume. All animals, except one: humans. The book is a horrific take on factory farming, where the government institutes systemic cannibalism or farming of humans for meat. 
Our protagonist Marcos works in this new-age slaughterhouse, where people are born and bred to be consumed. He tries to compartmentalise his job with his financial need to support his ageing father, who has dementia. This narrative is similar to The Handmaid's Tale in that it has you analysing the entire world the author has created, rather than just a character or plot point, as a comment on capitalism, classism, meat consumption and the depravity that humans are capable of.
The White Tiger by Aravind Adiga
Adiga's novel is narrated by Balram Halwai, a driver from a lower-income background with big aspirations and an even greater ambition driving him. Through his eyes we see the stark contrast between the glitz and wealth of the elite that he works for and the grinding of the workers holding them up.
As Balram becomes increasingly disillusioned with the corruption and inequality he sees around him, he hatches a plan to break free from his servitude and start his own business. But his pursuit of success comes at a high price, as he is forced to confront the dark realities of power and privilege in modern India.
Adiga's book can be a difficult read given its commentary on greed, capitalism and the people who are willing to do anything to get ahead – which is a lot more than you can imagine.
Boy Parts by Eliza Clark
If one comment describes this book best, it is "unhinged chaotic woman vibes." Clark's debut novel is often called a gender reversal of American Psycho by Bret Easton Ellis.
Our protagonist is Irina, fresh out of art school in London, with some level of recognition that's slowly starting to fade once she returns home to Newcastle. While everything seems normal on the surface, as the story moves on, you realise there's a sinister side to Irina, who is also an erotic photographer with a very special ongoing art project for which she lures vulnerable young men to her studio. It's equally clear that Irina's far from a reliable narrator with an increasingly distorted grasp on reality.
Perfume: The Story of a Murderer by Patrick Süskind
In 18th-century France, Jean-Baptiste Grenouille was born with no body odour but a heightened sense of smell. Fragrances become his obsession, and in his pursuit to create the perfect scent, he starts killing young women to extract the unique aroma of their bodies.
Grenouille's ultimate goal is to create a perfume that captures the essence of human scent, and he will stop at nothing to achieve it. The novel explores themes of obsession, power, identity, and the darker side of human nature. It is a captivating and disturbing read that delves into the mind of a psychopath and his twisted quest for perfection – while trying to figure out what that entails.
Sharp Objects by Gillian Flynn
Crime reporter Camille Preaker returns to her hometown to chase what could be the story of her life – the murder of two young girls.
As questions of a potential serial killer on the loose come up, Preaker is forced to confront her demons, the mysterious death of her younger sister and the dysfunctional relationships within her family that she tried to leave behind.
Flynn's atmospheric writing gets claustrophobic as the characters and family secrets unravel in what started out as an open-and-shut murder mystery.
I'm Thinking of Ending Things by Iain Reid
There's an uneasiness that permeates while you're reading this book that Reid has masterfully pulled off with his writing.
We have an unnamed protagonist taking a road trip with her boyfriend, Jake, to visit his parents on their secluded farm. Throughout the journey, the narrator gets increasingly anxious, and you can't pinpoint exactly what drives these emotions in her (or you, the reader).
With the odd behaviour of the parents and the strange pitstops they make on the way – like stopping for milkshakes in the middle of winter – you start questioning Jake's real intentions. Just when you think you have uncovered the twist at the end, Reid takes another turn that you won't see coming.
Through the woman's POV, you engage in philosophical conversations about the nature of relationships and the pros and cons of being single, which can turn into crippling loneliness for many people.
Let the Right One In by John Ajvide Lindqvist
The novel has been adapted into two Swedish and American films, but the book is a lot more sinister. Set in a suburb of Stockholm, Sweden, in the 1980s, we follow the unlikely friendship between a young boy, Oskar, and his new neighbour, Eli.
Oskar is lonely, friendless and bullied at school. He becomes fascinated with Eli, who only meets him at night. As they become closer, Oskar learns Eli's secret and becomes entangled in a web of violence and death.
Exploring themes of loneliness and friendship, the haunting and atmospheric story delves into its characters' psychological and emotional struggles as the line between good and evil blurs.
Bunny by Mona Awad
Think Mean Girls meets the latest season of You, except it's also like a cult.
It's hard to describe Bunny other than being completely bonkers in the best way. The story starts at a prestigious university's graduate program. Samantha, our protagonist, is a scholarship student who has a love-hate relationship with a clique of wealthy and privileged classmates who call each other 'bunny'. When the bunnies invite Samantha to a very exclusive literary workshop, she's drawn into a strange and twisted world that's equally unbelievable and horrifying.
Earthlings by Sayaka Murata
Our narrator Natsuki begins her story from childhood. She never felt like she fit in. Abused verbally, physically and sexually by adults around her as a child, she copes by diving deeper and deeper into her imagination, constantly longing for a better life. Her yearnings are matched by her cousin Yuu, and together they feel less like outsiders, ready to create their own little world when their yearly family meet-ups at an ancestral estate.
Skip to the future, and Natsuki is 34, married to an asexual man with his own traumas, united by their desire to break away from society and its expectations, what they call 'the factory'. When she and her husband reunite with Yuu, they finally hatch a plan to escape. This book treads into dark and unsettling territories that often punch readers in the gut.
The Devil of Nanking by Mo Hayder
This book is so unsettling to read because very real events drive it. The Nanking Massacre of 1937, also called the Rape of Nanking, was the mass killing and the ravaging of Chinese citizens and soldiers by soldiers of the Japanese Imperial Army.
This is a dual-narrative story about a young Englishwoman, Grey, obsessed with a video that she once read about shot during the massacre. She travels to Tokyo to track down Shi Chongming, whom she believes has the tape. The other timeline follows Shi Chongming's past of living through the massacre.
The novel explores themes of trauma, memory, and the consequences of war, with many plot twists in the narrative. As Grey becomes increasingly entangled in the web of secrets and lies surrounding the Nanking Massacre, she must confront her past, strange childhood and upbringing.  For her, distinguishing fact and fiction becomes increasingly difficult.
Sulphuric Acid by Amelie Nothomb
Imagine if Squid Games was televised, and millions of people tuned in every night and voted for whom gets 'knocked out'. That's the premise of this novella, where we're taken to a reality TV show hosted inside a concentration camp.
The 'prisoner' participants are chosen randomly from society and held in the deplorable conditions of the camp, mistreated and tortured by the guards, all for entertainment.
We follow Pannonique, the heroine trying to survive at the camp while being targeted by guard Zdeno. Video cameras dot the camp walls, and viewers get to watch all the events and interactions at the camp. It's hard to decide what is more horrific, the events at the camp, the existence of the camp itself, or the active participation and growing engagement of viewers.
The Vegetarian by Han Kang
Many have deemed this novel too cerebral, and others say it's bizarre and 'weird'. On the surface, it's the story of Yeong-hye who turns vegetarian after a harrowingly vivid nightmare.
Her decision shocks those around her, who see her subversion of larger society's meat-eating norm as mental deterioration. It impacts every aspect of her life – her relationships crumble, and her mental health is questioned.
It's divided into three parts – the first lays out the conflicts after her switch to vegetarianism, the second shows her brother-in-law's growing obsession with her and her body, and the third is narrated by her sister, recounting the aftermath of Yeong-hye's breakdown and hospitalisation.
Readers have come away with many different interpretations of the story. A comment on female autonomy, patriarchy, eating disorders, abuse and gender biases. After reading this book, whatever you come away with will stay with you for a long time.
The Doloriad by Missouri Williams
A very twisted family drama set in a post-apocalyptic world. The Matriarch or Mother of the incestuous family envisions recreating society in her own image. After a dream of another group of survivors, she sends out her youngest daughter, Dolores, who is mute and born without legs, as a peace offering (a bride or religious sacrifice) to the group.
When Dolores returns the next day, having become neither a bride nor a sacrifice, the Matriarch's fallibility upsets the iron-fisted rule she has had over the older and younger generation, who start questioning the nature of their existence.
My Year of Rest and Relaxation by Ottessa Moshfegho
We're following a woman who seemingly has it all – a beautiful New York apartment, a great job at an art gallery, and an inheritance – yet ennui takes over her life. It's not only because of the demise of both her parents, her love-hate relationship with her best friend, or mistreatment from her finance bro boyfriend.
She decides she wants to take a year off from life and decides she will get her doctor to prescribe her pills so that she can sleep the year away.
Readers have tipped their hats to Moshfegh's depiction of depression in the modern world, where wanting to sleep away the bad days sounds like #goals.
Follow Me to Ground by Sue Rainsford
The Only Good Indians by Stephen Graham Jones 
A past trauma haunts four men who feel trapped when a supernatural entity starts to hunt them down for revenge. Returning to their youth, we learn about a hunt the young Blackfoot men embarked on, where they entered into a culturally restricted territory to hunt elk.
They get older, regret their past transgressions, and worry about paying the price one day. They struggle with intergenerational trauma, racism, and substance abuse that exists in the lives of the Native community, especially the ones who move out of the Reservation. A decade has passed since their hunt, and a vengeful spirit in the form of a woman with an elk's head is bent on revenge for killing her herd and calf.
You get plenty of gore and horror in this book, but Jones also brilliantly blends it with the context of Native American history, culture, and social critique.
My advice for when you're reading wholly unhinged and unsettling stories would be to keep the lights on and a friend (or your therapist) on speed dial.