Photo: Anuja Chauhan/Instagram
Finding your writing style with Anuja Chauhan
The author on fighting writer's block, coping with criticism and killing your darlings
Anuja Chauhan does not appreciate being called a 'chick-lit' author. In fact, the only label she needs is 'Anuja Chauhan' because to her, that's enough. As an advertising executive, Chauhan was behind some of the most successful tag lines in recent memory. Remember 'Darr ke aage jeet hai' (Mountain Dew) and 'Tedha hai par mera hai' (Kurkure)?
Her campaigns left an indelible mark before she quit the ad world in 2010 to author relatable gems like Those Pricey Thakur Girls, and The Zoya Factor.
For Episode 3 of our writing workshop, Tweak Storyteller (Find Episode 1 with Twinkle Khanna here, and Episode 2 with Amish Tripathi here), Chauhan digs deep into her reservoir of experience to share her writing tips with you.
From finding that unique 'voice' that everyone keeps telling you about, to powering through writer's block without giving yourself haemorrhoids, to weeding through criticism and avoiding the pool of tears that tend to rise up, and of course, effectively ignoring the labels, which inevitably will come.
Anuja Chauhan shares her tips for developing your own writing style
Finding your voice: "You sort of bumble upon it"
"You don't identify a style of writing in the sense, it wasn't as scientific and logical (for me). That's that. You sort of bumble upon it. I've been writing in advertising for 14 years, so I guess I have a certain writing style. There's a lot of books I re-read and you just love reading them. And there are a lot of people who are so cool that you can't even aspire to be that kind of thing.
A few books make you feel that 'this is how my mind and voice works'. This is my personal voice. So I definitely found that in two writers.
One is Meg Cabot who wrote The Princess Diaries, and I read all 10 and really loved them.
I love A Suitable Boy by Vikram Seth, which is very different from The Princess Diaries. Again I had a sense of the worlds he is talking about and the experiences he has had, and they felt similar to something I could try to write.
So these two particular books, which were very dissimilar, were the two that really got me into thinking that maybe I could write as well."
Working through writer's block: "Itna pressure lagaoge to bas potty niklega."
"You have to wait it out. I say this very often, but it is something I used to tell all the trainees and young writers when I worked in advertising. Which was you mustn't try too hard. You know, I used to say, 'Itna pressure lagaoge to bas potty niklega. Itna pressure mat lagao.'
Just don't strain, you're going to get haemorrhoids in your brain.
You need to have other experiences and do other things and take the pressure off that and in that low-pressure area, something will come up.
Fighting the labels: "Even if you're writing a romance, there are other aspects which will come in, right?"
"Nobody likes labels. I think that kind of a thing really dumbs people down, and people are not one-dimensional. People have many many aspects and facets to them and the same person could be looking for love, could be looking for spiritual enlightenment, could be looking for a one-night stand. Even if you're writing a romance, there are other aspects which will come in, right?
And if you don't put all of that in, it's not going to be a meaningful book or a deep book or a book with layers, anything lasting."
Coping with criticism: "You need to be able to tell the constructive criticism from just the malignant criticism"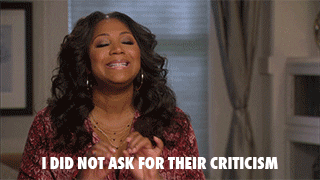 "I have a band of faithful first readers. Some of my friends who also read or write, some of my friends who are hardcore readers, who read across genres and are very blunt. They know me for years, so they won't bullshit me.
My three kids and my husband give amazing feedback. And again since it's family feedback, it's quite blunt.
Because of being in advertising, I am very used to criticism. But if you're not used to it, you can take it very personally and you need to distance yourself and understand this whole thing that kaun tumhare liye genuinely criticise kar raha hai constructive way mein and who is just taking out their own bhadaas. Somebody's got their own issue, their own back story and they are coming with some weird agenda that was never there in your head when you were writing.
So you need to be able to tell the constructive criticism from just the malignant criticism."
Knowing what to use, and what to save for later: "Create another folder of darlings and keep your killed darling there"
"Like Stephen King says, 'You have to kill your darlings, and you have to do it all the time'.
You need to realise that this darling doesn't fit into this family, you know? You have to take it out. The best way to do it is that you don't delete it. You create another folder of darlings and you take this killed darling and you keep it there, and say, "Kabhi tumhara number aayega and I'll use you for something else" and you won't feel so bad."
WATCH NOW – Episode 2: How to recreate mythical characters with Amish Tripathi
At the end of our five-week workshop, we're inviting budding writers to share their stories with us, and our favourites will be published on TweakIndia.com.
You can email your entries to editors@tweakindia.com with the subject line: Tweak Storyteller entry