Twinkle Khanna kicks off our writing workshop: Tweak Storyteller
And helps you find your own writing process
For a writer, seeing an empty piece of paper in front of you is infinitely more frightening and panic-inducing than coming face to face with a bloodied ghostly spectre. The latter means you at least have the start of a good story (whether you live to tell the tale is debatable). But the former has you doubting your abilities as a writer, thinking capacity as a human and wondering how on Earth you'll ever meet a deadline. Aspiring writers and struggling professionals, we feel you — and we're here to help you, with Tweak Storyteller — a 5-week workshop with a video each week from India's celebrated writers (Amish Tripathi, Anuja Chauhan, Anita Nair and more) to give you tips and tricks in order to hone your writing style.
Our first 'professor' is Tweak India founder and author, Mrs Funnybones herself.
Twinkle Khanna kicks off Tweak Storyteller with her writing tips
Finding your writing process:
Go beyond the perfect first line
"Now that first page is daunting for writers of all sorts. And I believe that the way to get around it is to tell yourself that that first page is merely a placeholder, it's temporary and to go on writing because that perfect line, that perfect paragraph does exist but it could be four pages down the line. It could be after a week's worth of work. Don't let the quest for that perfect line be a roadblock in your entire writing process."
Always have a cupboard full of wool — i.e notes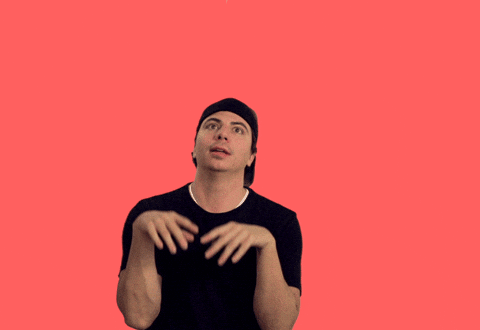 "Every writer needs a cupboard full of wool. My grandmother had a literal cupboard full of wool because she would at the spur of the moment decide to make something. All she had to do was open up this cupboard, take out what she needed and begin.
For writers, these balls of wool come in the form of notes. If you take extensive notes of extraordinary things that happen around you or even of the most mundane things, then you have a cupboard filled with thread of every colour and texture, and you simply have to go there and pull the one that you want out."
Look for the inspiration all around you — and within you
"You can't make these characters believable unless you draw from the people you know, the things you see and the events that have transpired around you. For the emotions, you have to draw from within yourself. From the noblest to the most depraved, you're the reservoir that never runs dry.
And if it does run dry, then go bang your head against the wall, cry, and there, your reservoir is full again."
Embrace your inner misfit
"I was called an oddball, a weirdo, and I think that that is probably a writer's greatest strength. Because well-adjusted people are very happy to live in the world the way it is. It's the rest of us who not only have a different vantage point, but have the desire to sit at a desk for endless hours and build up these alternative universes because we prefer to live in those.
If you're a misfit, then congratulations, you're one step closer to being a writer."
Stay glued to your desk
"This is very important. People wait for inspiration. They wait for the muse to come, and in that waiting, they never get anything done. Your job is to sit at your desk and keep writing and keep trying.
You don't have to think about this creative inspiration.
If you're at your desk and writing all the time, I promise you that even if the muse is on her way to someone else, you're right there and you're able to waylay her and drag her to your desk.
So your job is to sit and write, and not worry about these flashes of inspiration, they'll come."
Adopt a routine
"Murakami has a routine. He wakes up at 4, he writes for five or six hours, then he decides to go for a run, a 10km run.
I don't know what I envy about him – his talent, the ability to sit in one place and write for 6 hours or that he can run for 10 kms.
Then he comes back and he reads, he listens to music. At 9 o'clock, he goes to sleep. I have a feeling his wife hates him, but that is not the point. That is a routine that is ideal for a writer.
So go out there, run, cycle, and the strange thing about it is because the brain is so peculiar, when you're sitting at your desk, what you're doing is a sort of focused learning, or I would say absorbing of information and the neurons are all taking this in, but those neural connections are made probably later.
So suddenly you're walking your dog, and you'll have this flash of insight, or this brilliant line – it is because of the work you've done at your desk.
But your brain needs to relax for it all to connect together, so you need to balance both – physical activity as well as sitting for prolonged periods of time at your desk."
We hope this has been of some value to you and has inspired you to tell your story. At the end of our five-week workshop, we're inviting budding writers to share their stories with us, and our favourites will be published on TweakIndia.com.
You can email your entries to editors@tweakindia.com with the subject line: Tweak Storyteller entry
Stay tuned. Next week, we have best-selling author Amish Tripathi on Tweak Storyteller, sharing with us how he creates his larger than life characters.
Happy writing.