Representative image: A still from A Death In The Gunj
Indian ghost stories: 10 bravehearts share their haunted experiences
So you can get spirited away
Brought up on a diet of horror movies, heavily garnished with my blind disbelief in the supernatural, I was immune to the cheap thrills of ghost stories — disembodied bodies, inexplicable noises in the room, demonic worship (Manjulika and co.), the creepy kids you never want in your house (Annabelle, Chucky and their friends) and nightmares on Elm Street and every other lane of the Ramsay universe.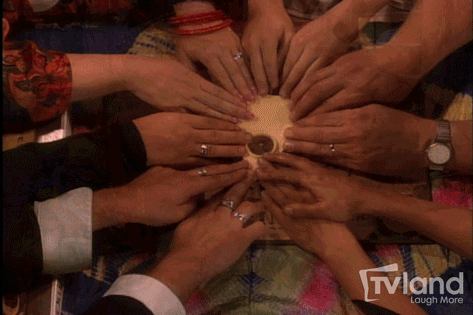 I'm guilty of laughing at the meek souls and take pride in surviving Halloween movie marathons without a scream.
The truth is we all enjoy ghost stories — whether it's debunking or believing them, as long as they are a figment of Stephen King's imagination.
But the moment it happens to your chachi or even the overachieving cousin you hate, ghost busting can go from glee-inducing to grim real quick.
My ghost-hunting adventure somewhat backfired when I heard stories of a cousin play with his grandfather years after his death, or a friend whose bed was lifted off the ground, and the worst, when a friend's boss heard the disembodied cry of a non-existent baby while on con call with her.
Maybe dadi had a point when she said, "Spirits exist whether you believe in them or not."
Since there's been an increase in reports of hauntings during lockdown, we've curated the most chill-inducing real-life ghost stories — replete with women in white, a friendly ghost who cares for chappals and the spirit who just won't let you play card games without him.
Also, repeat after me, "Don't turn off the lights".
10 real-life ghost stories to give you the chills
Baby just won't stop crying
"In 2014, I used to share an apartment with two girls in Navi Mumbai. We all had erratic work hours.
A laminated magnetic photo of Hanuman had been left by the landlord on the soft board. And it just used to fall off randomly and we'd find it on the floor several times a day. But we never saw it fall in front of us. Naturally, we checked if it was wind, pressure from banging doors, or some other plausible reason for it. We didn't find any.
During the housewarming party, one of our friends mentioned that the energy of the house seemed off.
He asked us to cleanse the energy with sage and change the direction of the magnet. That took care of the falling photo, but a few weeks later, a new problem began in my bedroom.
Whenever I was alone at home in the night, on call with friends, they would hear sounds of a baby crying in the background, and ask me who was crying in my house. It happened several times, and I was losing my sleep and getting frightened.
Before I moved out of that house, I started staying at my uncle's house in Santacruz whenever my roommates worked night shifts." — Sudatta M
She collects bottle caps:

"In 2009, I was studying in Delhi and in the first few months, I changed my PG quite a few times. My roommates in one of those houses claimed it was haunted.
One night, all of us were in the room, when we we heard somebody throw a glass bottle at the door. We opened the door, but nobody was there and there were no bottles. That was my first encounter with something strange there.
We used to buy mineral water bottles, and whenever we returned from college, we'd see the bottle caps lying around in the front room. It would happen almost every day. Since it wasn't causing us any harm, we didn't disturb the spirit.
But one day, I was alone in my room, and felt somebody lift my bed by a foot or so. That's when I decided to move out." —Aalok Soni Where's the lift man?
"In the Indiabulls Finance Centre building in Mumbai, back in 2015, DNA and Hindustan Times had their offices in the same tower – 11th and ninth floor, respectively.
Often photographers would cover parties late at night, and return to office to download the photos. They'd say that they sensed spirits in the elevator, and it would randomly stop on the 10th and 12th floor, doors would open and shut, but nobody would enter.
Once a photographer from DNA was leaving in the wee hours, and the elevator stopped on the 10th floor. When the door opened, a lift man entered (there wouldn't be any at that hour generally) and stared at the photographer, who got terrified and got off at the 9th floor. He waited for the HT photographer to finish his work and left with him.
Ghost stories floated around of somebody who had died on the 12th floor during the construction of the tower, and apparently, it was his spirit, but who knows…" — Nikita D
Found my (dead) grandfather in the attic:
"I was seven years old, it was Durga Puja and my family decided to go pandal hopping after midnight. At 11.30pm, my mum asked me to go downstairs and wait with my dad. When everybody had gathered downstairs, I was missing. They started looking for me and even the neighbours gathered around.
My mom thought I must be in the washroom upstairs, and went upstairs to look for me.
Instead, she heard my laughter from the attic adjacent to the terrace. She went upstairs and heard me saying, "Give me the ball. Otherwise how will we play?" Right then, she saw a ball bounce towards me. She picked me up and rushed downstairs, and asked my dad to lock the attic.
I have no memory of how I got to the attic, or playing with anyone. Many years later, she confessed that she saw me play with the spirit of my grandfather there." — Rick Banerjee
Met Mandakini on our way to Nandi Hills:

"In 2018, my sister and I decided to drive to Nandi Hills from Bengaluru, one weekend. We left at 3.30AM. It was an hour's drive and Google Maps deviated from the highway, and took us through a string of small villages — desolate roads, quiet homes set apart from each other.
Out of the blue we saw a woman in white with wet hair, on the road (Mandakini in Ram Teri Ganga Maili vibes). She was wearing a lot of gold – bangles, necklace, and something around her waist. I mean, she wasn't carrying any water or goods, she was just there, at this absurd hour, all by herself.
We didn't stop and zoomed past her. It was failed adventure, Nandi Hills was closed that day because there was some cycle race. We had to head back.
We carried two bottles of water, in the backseat and when we reached for them, we found them both empty — neither of us had drank any so far and there was no sign of any leakage.
We freaked out. Later, we did a major puja to ward off the spirits.
You can't ignore such things. Luckily, the people at Nandi Hills suggested an alternate route via the highway and we escaped without another scary detour." — Rahul Kshetry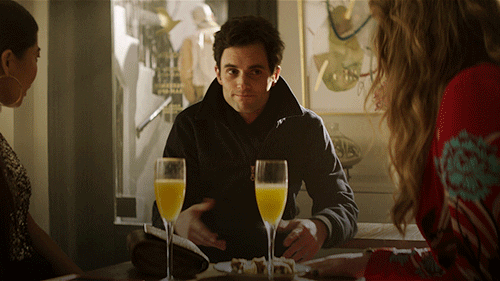 At the speed of flashlight:
"I was about 16 and had been out for a friend's birthday and came home with two of my friends for a sleepover.
We were sitting in my balcony at about 2:30am, and a third friend was in the living room (adjoining the balcony) speaking on the phone.
A few minutes later, we saw a weird flashing light, and seeing as we were 16-year-old girls brought up on a diet of horror movies, and it was nearly 3am, we rushed to get back inside. Our friend followed us wordlessly.
We ran into my bedroom, locked the door, and the floodgates opened. She began, breathlessly to tell us how she had looked up from her phone call and found herself staring into someone (or something's eyes).
She freaked out and told the person she was talking to, "OMG, something is looking at me." Staying on the phone, she stood up to call us and saw us walk towards her.
It's been 14 years, and she swears by what she saw — as for us, we tried to reason that the flashing light could have been a reflection of headlights (but I live on the eighth floor), random torchlights and that we imagined it, but she's convinced she saw something.
For many months after, I was convinced I could hear footsteps and raps on my window at night and my cousin who considers himself extra sensitive (I call him extra fattu ) refused to come over and stay at my house, convinced he could 'feel something'.
Weirdly, this was around the time my next door neighbour had passed away, after a long illness. Eventually the sounds and feelings disappeared — or perhaps my fear did. We'll never know…" — Chandni Sehgal
You give me fever:

"When I was 14, my family made a trip to Rajasthan. We had a one-night halt at Jodhpur before taking a train to Jaipur. Our hotel was right next to the railway station. We were in a suite with two rooms.
From the moment I entered the room, I got a splitting headache and soon came down with a temperature. I thought it was some heatstroke.
Next morning, when we reached the railway station at 6am, I had somehow recovered completely.
Later, my mom told us that at around 2.30am, something woke her up. And she heard a voice whispering, "Mamma, Mamma" into her ears. It sounded like my brother and although my mom was about to turn around, she didn't because they say that when spirits call you, you must not turn around.
She thought that if it was my brother, he would have ideally shaken her awake, or raised his voice.
Eventually, the voice died out and mom gathered courage to turn around. There was nobody. She checked on us; we were fast asleep. My fever was still very high, but the moment I stepped out of the hotel, my fever miraculously subsided." — Raina K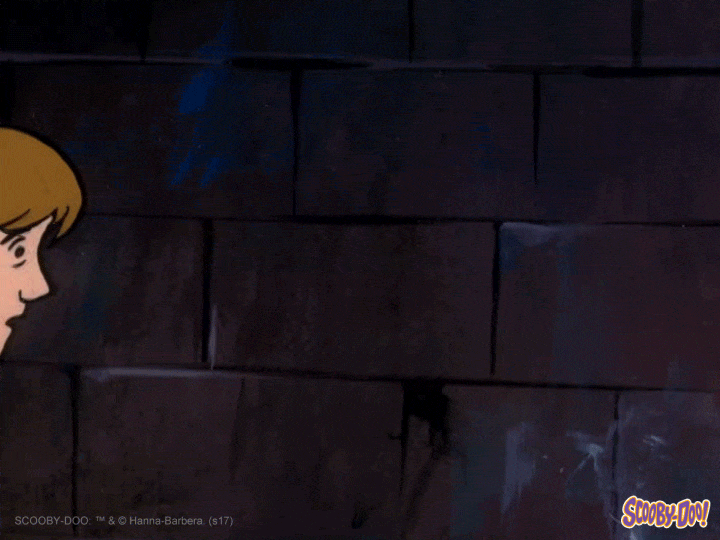 She won't let me go:
"My friend's duplex with a basement was overrun with rats. This one time, I was in his room, and we spotted one. He took his chappal and flung it in its direction, towards the lobby outside his room. Sadly, the rat and the chappal both went down the stairs, off the lobby towards the basement.
We climbed down the stairs with a torch to bring the footwear back. But we found nothing. Neither the chappal nor the rat. We returned to the room to find the pair of sandals intact near his bed.
He decided to leave the house and we planned to move to a flat together. The day we were supposed to move out, I went to pick him up, but found him unconscious in his room.
The ceiling fan that was perfectly fine had fallen on him when he was packing. It's almost as if the spirit didn't want him to leave. It could be a freak accident, but the energy in that house was just terrifying." — Dhruv Jaisingh
Never give lifts to strangers:
"I live in Jakhan, Dehradun, near the National Institute of Visually Handicapped. The area is known for a particular supernatural incident. I grew up hearing that often at night, a woman, and rarely, a man would ask for lift – usually from people driving two-wheelers.
And when people gave them lifts and travelled towards the main junction, as they would halt at the traffic signal, they'd realise that the lady behind them had disappeared.
Eventually, people stopped giving lifts on that route.
Strangely, the number of freak road accidents went up around that time. Collisions, brake failures and so on. In 2009, finally people decided to build a temple (Goddess Kali) on that road to shoo the spirits away." — Vishakha Panwar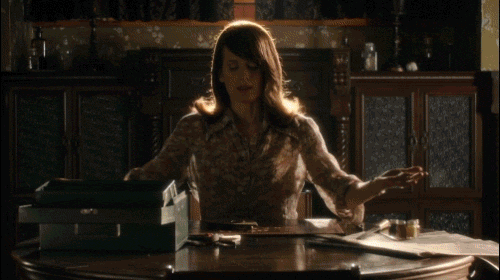 Dadaji won't let us play cards:
"I was in high school and my maths tuition teacher was teaching permutation-combination to my brother and me, in the study, on the ground floor of our three-storied house.
I wasn't able to understand the concept, so he decided to try again the next day, by simplifying it using cards.
The next day, when he started started shuffling the deck, we felt the temperature in the room drastically drop and started shivering. It was around 30 degrees in Kolkata, but it felt like 15.
There was a loud bang on the door and my dad appeared there, panting.
He screamed at the maths teacher and asked him what he was doing. Our teacher was taken aback and said that he was teaching maths using playing cards. Dad told him to stop doing that and use some other technique because our grandfather used to love playing cards and liked this particular deck a lot. We may have disturbed his soul.
We haven't played cards in the house ever since." — Debarun Chakraborty
Watch now: Everything you've ever wanted to ask Ghosthunters