Why Twinkle Khanna was hooked, booked and nearly set fire to the house as she cooked
These murder mysteries are more thrilling than hearing your Amazon package is out for delivery
In the third season of Corona Bhai Saab Zindabaad, I had resigned myself to the ubiquitous couch-potato mode, where I lay on my lumpy aforementioned couch, cannibalising French fries. Then, one humid afternoon, I stumbled across an event that reminded me what it was like to be immersed in a world of intrigue. It was a clip from the Davos Summit where the Prime Minister, in the middle of a heartwarming speech, turned speechless. Was it a teleprompter failure? Had he been struck by a paralytic venom-soaked dart? Was this sabotage on the part of a beleaguered Boris Johnson trying to get the press off his back? Or was the teleprompter technician a member of the Congress?
I could not recall the last time I had such an electrifying afternoon, unless you count last Thursday when I stuck a fork in a socket to dislodge my child's half-chewed jellybean.
Armed with this new revelation, I began walking around my house, declaring, "My mind rebels at stagnation. Give me problems, give me work, give me the most abstruse cryptogram or the most intricate analysis, and I am in my own proper atmosphere. I abhor the dull routine of existence. I crave for mental exaltation."
This soliloquy may also go a long way in explaining the current global obsession with Wordle. Considering that I am not a master at mnemonics, nor do we have a teleprompter hanging around the house, let me make it clear that I was reading aloud from a Sherlock Holmes omnibus.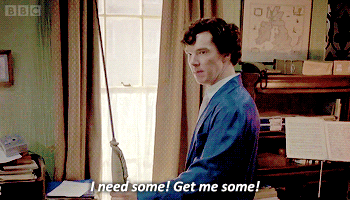 There are superior creatures who seek to escape these bleak times by reading for educative purposes, to achieve enlightenment, or to gain some self-help advice stolen from old masters and presented by new-age gurus in masticated bits. I, on the other hand, have begun to crave blood, corpses, clues and murders. Whodunnit books seem to be the only way I can satisfy this hankering, without ending up in Tihar jail. Surrounded by mutating viruses and uncertain outcomes, it's a relief to be immersed in a genre where every question is answered by the last page.
Here is a list of some unputdownable mysteries and thrillers, that will generate the same excitement as receiving a call from the building watchman informing you that your no-contact delivery from Amazon has finally arrived.
Murder mysteries that will hold you captive
The Appeal by Janice Hallett
A book so thick that you could use it as a wedge pillow for acid reflux, I reluctantly started it and then like a fish opening her mouth for a small nibble, I was hooked, booked, and almost set fire to the kitchen as I cooked. The Appeal uses an epistolary style to unravel its brain twister. You meet the key players through their emails, messages, texts, and police reports. There are, fortunately, very few descriptive details, unlike a book I read recently where a dust particle illuminated by the sun was deemed worthy of 300 words. Here, you will find the bare facts from a multitude of unreliable narrators.
The Fairway Players, a local theatre group, is preparing for their next play when their director, Martin, is compelled to begin a fundraising appeal for his cancer-stricken granddaughter. In time, we come across a corpse, a multitude of suspects and the feeling that nothing is quite what it seems. This is like attempting to put together a jigsaw puzzle where all the pieces are ivory, eggshell or cream.
Buy it here
The Plot by Jean Hanff Korelitz
There is an old Harlan Ellison story about gremlins that write for an author after he runs out of ideas. In The Plot, Jacob Bonner is the washed-up author, but he doesn't encounter tiny men who agree to stomp on his typewriter. Instead, he meets Evan, a student in his writing class, who boasts of having the perfect plot. When he learns of Evan's death, Bonner takes the plot and writes the novel himself. Fame and fortune are both grinning away at him when he gets an email, 'You are a thief'. Dive into this one and the only thing you will be robbed of is ennui.
Buy it here
Arsenic and Adobo by Mia P. Manansala
This one is for the lovers of books like Chocolat or The Coincidence of Coconut Cake, with the addition of someone falling dead in the middle of all the mouth-watering food. Returning to her small town, Lila is helping out at Tita Rosie's restaurant, when Derek Winter, a nasty food critic who also happens to be her ex-boyfriend, is poisoned. The investigation begins with Lila as the main suspect. Let's call this a culinary mystery, with recipes to boot, that will leave you, well, hungry for more.
Buy it here
Newcomer by Keigo Higashino
You remember that excuse, the dog ate my homework? In my case, he chewed on the cover of Newcomer, so I was left with a brand-new, coverless book with teeth marks instead of dog ears.
This did not deter me from diving straight into Detective Kyoichiro Kaga's world as he is transferred to a new precinct. Mineko Mitsui, a divorced woman who moves to the Kodenmacho neighbourhood, is strangled in her new apartment. Two newcomers, one dead and the other investigating the case, lend credence to the title. Each section is written like a moving short story. "People who've been traumatised by a crime are victims too," the gentle detective states, "Finding ways to comfort them is also part of my job."
This book delivers the comfort that Kaga promises. It the equivalent of a hot water bag tucked under your blanket. A warmth that spreads till it eases away strains that you weren't aware existed.
Buy it here
Death on the Nile by Agatha Christie
I must have read this at least two decades ago, but it's time for a reread before the adaptation starring Kenneth Branagh, Gal Gadot and our Ali Faizal, is out next month.
A cruise along the Nile, an heiress murdered, fellow passengers all trapped together with the killer on board. Sherlock had Watson to pay him accolades. Poor Poirot, without a sidekick in sight, must solve mysteries and shower praises on himself, which does make him seem insufferably pompous.
In audiotapes discovered in her grandson's house, Agatha Christie corroborates this by calling one of her most memorable creations "a complete egoist". Poirot, despite minor vanities, never lets you down, in the same manner that he keeps the points of his moustache turned up at all times.
While you plod through the list, and I move to my next read, rather appropriately titled, How to Kill Your Family, I would like to leave you with an irrefutable argument about the superiority of the written word. The Prime Minister would have done well to pay heed to this as well. Books, unlike other instruments of pleasure, don't require batteries and cue cards and, as opposed to teleprompters, are always free from technical glitches.
Buy it here