Representative photo: Mayank Mudnaney
Why I stopped lending books to people
Get a crash course on book-borrowing etiquette, please
Dropping cheques at ATMs, WebMD-ing my way through a prolonged cough and lending books to friends launch the same panic attack in my brain. Now you may argue that lending a book is not even remotely close to the fear of losing money or an impending doctor's visit. But I have to stop that train of thought right there. For the thousandth time, sharing is not caring when it comes to books. Especially when you are surrounded by careless readers who are not on the same page as you are about proper borrowing etiquette.
Imagine lending your book to a friend, and they turn it into a shabby adult's colouring book by doodling on random pages. Some have the knack of consistently losing books like you lose umbrellas every monsoon. This one summer, I was visiting my cousin, and she sulked throughout the two weeks I spent at her house. Her best friend had misplaced her copy of The Mayor of Casterbridge. The new copy she bought didn't help the situation much.
It's a bibliophile thing. Ask Matilda, if you don't believe me. Nevertheless, trust in your friends and colleagues to teach you lessons in book lending in the worst ways possible, and in some cases, fill you with hope.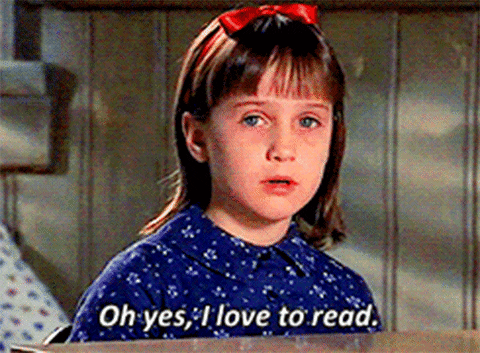 Lost cause:
In school, I had saved up my meagre pocket money to buy Mario Puzo's The Godfather. My crush borrowed it for a week. I hoped sparks would fly when he'd return the book and we would discuss how we all need a Luca Brasi in our lives. He sweet talked me while avoiding the conversation about returning the book for two years. School ended, he lost my book and this incident crushed all my feelings for him too.
Every time my eyes spot a copy of The Godfather, I remind myself to sign up for Vipassana.
Over the next few years, I unceremoniously parted ways with my autographed copy of Gulzar's Ravi Paar, a tattered hand-me-down Archie comic and my guilty pleasure, Linda Goodman's Sun Signs. I could never forgive those friends, erm, now acquaintances.
Lesson #1: Do not take responsibility for someone else's books or babies if you cannot return them in one piece or at all.
Scribbler's paradise, not:
Years later, my father went straight for my Achilles' heel when he tried to scribble the electrician's number on John Lennon's bare thighs. No, there's no necrophilia involved here. It is my single-most prized book possession: an ageing copy of Rolling Stones' January 1981 issue. The one with the iconic Annie Leibovitz photograph of John and Yoko Ono on its cover. I think the Manjulika in me was evoked the moment I saw Baba nonchalantly reach for the pen to write down some phone number on the cover. I think I screamed first to grab his attention, then pushed him a little, reached for the copy and started my 3-day maunvrat with him. From time to time, I bring up the heinous crime he was about to commit.
Lesson # 2: Books do not double as writing pads. The only thing that can be written on it is the author's autograph and an inscription (if it's a gift). Keep diaries or newspapers handy for the next time you want to scribble something.
Lending books? Beware of butter fingers:
Not every one is a multitasker. Sorry, as much as you'd self-attest that thought, you aren't capable of eating in a civilized fashion and reading at the same time. You cannot take your eyes off the pages every time Mr Darcy and Ms Bennet begin to squabble. I get it. The tension is palpable. But that doesn't mean you let the Choco Bar melt on my book.
This one time, my classmate returned my copy of Angels And Demons with ketchup smeared all over the Path of Illumination. And don't even get me started on those angootha chhaaps of dal fry and all things haldi on random pages. Over the years, I've experienced the stench of butter chicken and whiff of Chindian Manchurian wafting through the pages of my books on return.
Lesson # 3: Bibliosmia is sacred, and cannot be compromised. One simply doesn't return books in the form of a thali at Shiv Sagar. Neither can you use them as napkins or Kleenex.
Dog ears look good only on dogs:
Crumpled sheets are only acceptable on beds, and not in books, especially, not borrowed books. Stop fidgeting with the edges of the pages, and don't fold them. If any hardcover has a dust jacket on it, detach it while reading. And please do not lose the jacket as well.
Lesson # 4: Dear millennials, Internet Explorer didn't discover the term, 'Bookmark This Page'. There's a reason why bookstores give you free bookmarks. And if they don't, invest in them. But kindly, use them in plenty.
Beware of book collectors:
Don't you have those friends who die to read the book that you're reading, and once they borrow your copy, they never seem to finish it. Months later, you find that novel gathering dust on their bedside table with their coffee mug resting on it. Ah, congratulations, your book has diversified itself into a showpiece.
Lesson # 5: You've got to sift the book nerds from the ones with a severe case of FOMO.
But often you'll cross paths with like-minded bibliophiles. And you'll know that there's still hope in this bad, bad world. A couple of months ago, I borrowed Sally Rooney's Normal People (quickly add it to your reading list) from a colleague. She broke into a much rehearsed performance of an instruction guide: "Do not fold pages. Use a bookmark. Do not eat while reading. If I find a single stain anywhere, I'll chop you into pieces."
That's one rage-filled monologue you'd say. But not me, not Rory Gilmore, Tyrion Lannister and Lisa Simpson. We get you, girl. If only our school libraries provided and drilled this instruction guide into our heads while we were kids, we wouldn't be so plagued by trust issues and such high levels of insecurity.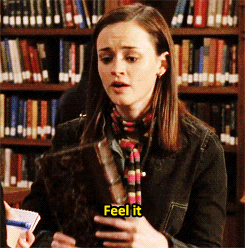 Styling: Divya Gursahani, Makeup: Riddhima Sharma, Hair: Krisann Figueiredo, Models: Gayatri Hariharan/Inega, Kishan Kafaltiya/Inega

On Gayatri: Co-ord set, The Summer House. On Kishan: Shirt, Pepe Jeans. Pants, Nicobar.