Representative photo: Pexels
"Yoga has nothing to do with one's personal beliefs, religious or otherwise"
An excerpt from Sri M's book, Yoga Also For The Godless
"Some years ago, I met a smart young lady who said to me, 'M, I believe you are a yogi. I thought you might be able to shed light on a question on yoga. I was very keen on practising yoga after I heard about its health benefits. The fact that many celebrities practise yoga to keep in shape also influenced me.'
'I approached a yoga teacher. He started teaching me Sanskrit shlokas in praise of God and insisted that I chant them. I tried convincing him that I was an atheist. He strongly felt that without invoking Lord Ganesha, I could not begin my yoga practice and insisted that the aim of yoga was God-realisation.'
'I told him that there is no God. Learning yoga for me was not to reach something that, according to me, did not exist. He was adamant and asked me to find another instructor.'
'What do you think?'
This yoga teacher the girl referred to is not an exception. Thousands of people labour under the mistaken notion that yoga is a theistic philosophy and is not for atheists and agnostics. Some yoga teachers admit that mere postures can provide health benefits, but the higher aspects such as the expansion of consciousness and the attainment of Kaivalya, freeing the consciousness from the limitations of conditioned thinking and awakening to its infinite potential, is not realisable by the godless.
This book is meant precisely to change such misunderstood notions about yoga, while serving as a practical guide to practise yoga to perfection, without the 'God crutch'. You will understand that ancient yoga philosophy has almost no interest in the concept of a creator or an all-powerful God, who controls you and throws you into heaven or hell according to his whims and fancies.
The definition of yoga in The Yoga Sutras of Patanjali, the ancient authority on yoga, is yogas chitta vritti nirodha. Translated, this means the art of clearing the mind of all distractions and conflicts. Enlightenment or Kaivalya, the culmination of yogic practices, occurs when the mind frees itself from the conditioning influence of Prakriti (material nature) and enjoys its original, infinite freedom and bliss resting in Purusha (consciousness) alone.
Kaivalya could be defined as aloneness in the midst of the multiplicity of daily existence, the direct result of the perfect stillness of the mind that the yogi acquires.
To put it differently, it means the mind is set free from limitations and experiences vastness and all-pervasiveness. The yogi looks upon sorrow and disappointment with equanimity, and neither touches him. Such a yogi may retire or work for the welfare of humanity, without any hint of self-centredness. This is the goal of yoga.
To reach this goal of Kaivalya, yoga teaches a step-by-step approach. The Yoga Sutras, which are referred to as a treatise of Kriya Yoga, including by the author himself, is also known as Ashtanga Yoga, the yoga of the eight limbs. It describes yama and niyama, the rules and regulations to be followed, which begin with ahimsa—non-injury to living beings and, in general, advocate moderation in diet and in all walks of life, and simple living.
It goes on to asanas (postures), pranayama (regulation of breath), pratyahara (developing the capacity to withdraw the sense organs at will), dharana (one-pointed attention), dhyana (meditation) and finally, samadhi (the state in which the mind is set free of all conditioning and realises its full potential).
The eight steps, asanas or body postures, though they often look like gymnastic exercises, are not merely for physical well-being, but are also designed to activate and modulate the functioning of the endocrine system. The asanas play a major role in regulating and altering moods, leading to the ability to avoid sudden mood swings and achieving balance and tranquillity.
Pranayama or the regulation of breath also plays a major role in keeping the body supplied with the right quantity of oxygen, while at the same time, calming down the mind and turning it inward to a tranquil, meditative state.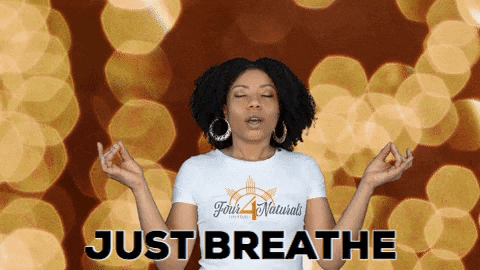 To sum up, excellence in yoga, the science of expansion of consciousness and achieving freedom from limitation, has nothing to do with one's personal beliefs, religious or otherwise. It depends entirely on the step-by-step practice of the methods described in the yoga texts and guidance of a proper and authentic expert.
To take up the practice of yoga based on having read up an obscure text, without the guidance of an expert, is fraught with danger, and the physical and psychological consequences can be serious.
If, on the other hand, one is patient and goes at it carefully, taking up only those practices that suit one's physical and mental capacity, a great new world, vast and almost unlimited, opens up before the yogi, who turns into one of the finest specimens of homo sapiens, with an inexhaustible fund of energy and a mind at peace."
Excerpted with permission from 'Yoga Also For The Godless' by Sri M, published by Westland, December 2020.
Sri M's Yoga Also For The Godless is available at your local bookstore and online here.