Photo: Freepik
An expert shares a beginner's guide to 10 versatile yoga poses
She breaks down the schools of yoga, and suggest easy poses, so you don't break down
When your fitness plan is a forced three-storey climb because there's no elevator in your building, the idea of a yoga session is bound to create an intense flight response. When my boss proposed a weekly yoga session at work, I prayed I'd get hit by a car before the class.
Spoiler alert: After breaking into Shavasana every two minutes, I attempted Sirsasana (your basic headstand) without placing my hands under my head. Along with eliminating toxins, I seemed to have flushed out my common sense too.
My sore muscles and I survived and lived as the butt of all jokes for the next few days — but it was a wake-up call of sorts.
It was about time I showed some commitment towards my almost-new yoga mat and non-existent fitness regimen. But picking a school of yoga can be hard — between finding the right one for you and what your not-so-flexible body is equipped to handle. So I turned to the big guns for answers.
Pune-based Apoorva Jayarajan, a certified Hatha yoga instructor break downs the schools of yoga and suggests beginner-friendly poses for those looking to get twisted.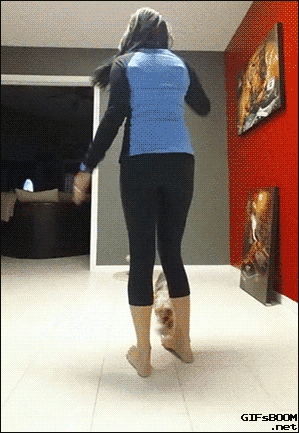 A cheat sheet to the different schools of yoga
According to Jayarajan, "Yoga isn't like popping pills. Results take time. It actually depends on what you're looking for. Restorative yoga is good for recovering from injuries. Hatha yoga is the foundation level that prepares you for the more intensive Iyengar and Vinyasa practises. It all depends on your dedication and patience."
Hatha: It is the introductory one-size-fits-all school of yoga that teaches basic physical postures. Most advanced forms of yoga find their etymology in Hatha. Best part: you won't be covered in sweat by the end of it, and you'll feel more relaxed.
Vinyasa: It's a fast-paced form of yoga. Ashtanga and Vinyasa are similar in their approach: a sequence of fluid, movement-intensive postures that link your breathing to agility. The sequence keeps changing in every routine, so if you're someone who hates monotony, this may just be the best fit for you.
Ashtanga: This rigorous school of yoga will not be a cakewalk for couch potatoes. Ashtanga follows a sequence of postures and is similar to Vinyasa yoga. The distinction: Ashtanga strictly follows the exact same poses in the exact same order. Kindly invest in a bunch of towels when you buy that yoga mat from Miniso. This physically demanding practice gives you no room for adjustments.
Iyengar: BKS Iyengar's advanced yoga practice often gets theatrical. An Iyengar studio will feature more than just sweaty bodies and yoga mats. You'll incorporate ropes, blankets, chairs, straps and belts. It's a strict practise that focuses on your endurance levels. It's not always the best option for beginners, but under the guidance of a great teacher, why not give it a try?
Bikram: Four decades ago, Bikram Choudhury developed this school of yoga and started conducting sessions in artificially-heated rooms. Students sweat like never before as they transition through a sequence of 26 yoga poses in temperatures of  40 °C.
If you're on the fence, remember, if you take up 'hot yoga' you'll have something in common with the likes of George Clooney, Britney Spears and more. You'll sweat just as excessively as they did.
Restorative/Yin Yoga: Whether you're recovering from an injury or just want to strengthen your muscles, this is a sure shot way to get going. You'll find enough supportive devices, including bolsters, blocks and blankets to reap the benefits of the poses without exerting too much.
Kundalini:
Kundalini is a holistic yoga approach that combines postures, breathing techniques, chanting and meditation. It's a form of yoga that taps into your spiritual being. Kundalini instructors will try to activate the seven chakras in your body.
For gut health:
Yoga, in all its forms, cleanses your system from the inside before showing results on the outside. Beginners will find several useful yoga poses across schools that aid in removing digestive blockages and relieves acidity, constipation and bloating. A combination of kriyas, mudras and asanas is beneficial.
Trikonasana (Triangle pose): People suffering from IBS and constipation have found this pose extremely helpful. As the Triangle pose puts pressure on your colon, the asana stimulates movement in your peristalsis. It also helps eliminate acid build up.
Pawanmuktasana: Whether you're a beginner or an advanced level yoga practitioner, this is one of the yoga poses that never goes out of fashion. It's the most effective when performed first thing in the morning as it releases all the trapped gases in your system. This should be your warm-up exercise before you move on to other poses. Best avoided if you suffer from hernia or piles. 
Setu Bandhasana (Bridge pose): This asana stretches your abdominals, thus helping the organs achieve better alignment. Bridge pose also stimulates the thyroid, which aids digestion as well as keeps your metabolism rate in check.  
Kapalbhati: This intensive breathing exercise is a boon for your digestive system and its benefits are manifold. Practising Kapalbhati daily can stop unnecessary fat preserves in your body and it activates the Apan Vayu, which helps in digestion. In fact, bid farewell to Digene, as Kapalbhati actively reduces acidity in your system.
For mental health:
Yoga is a self-soothing technique that alters your response to stress with practise. All schools of yoga ultimately aligns with your parasympathetic nervous system and calms your impulses. Thus, if you're patient enough, yoga can help you combat anxiety, anger, clinical depression and negative emotions.
Baddha Konasana (Butterfly pose): Practise this pose with a strict focus on your breathing, keep your eyes closed and  reap the calming benefits. People with sciatica should refrain from performing this pose since it can aggravate the condition. 
Dhanurasana (Bow pose): This pose stretches the front body, which is also where we generally store tension or anxiety. Thus, it releases the stress and calms our nerves. This pose also strengthens the back muscles and improves posture. Beginners may find it painful to lift their thighs away from the floor. Give your legs a boost by supporting your thighs using a rolled-up blanket.
Ustrasana (Camel pose): This back bending posture is great for anxiety and stress relief. It opens your body and mind. Camel pose, additionally, strengthens the ability to process emotions.
For better immunity:
Most yoga poses stimulate your lymphatic system, and thus, no matter which form you practise, it all will eventually boost your immunity.
Uttanasana (Standing forward bend pose): It's one of the more common asanas with all-encompassing benefits. During this posture, your head is at a lower level than your heart. This gushes blood to your brain and activates the lymph nodes. This posture also helps you build a stronger balance and strengthens your hamstrings.
Viparita Karani Asana: (Reversing pose) This restorative pose makes sure that blood reaches to every nook and cranny of the body. As a result, it leaves a great impression on your bone health, immunity, respiratory system as well as keeps the blood pressure in check.
Pranayama: Apparently, we can eliminate 80% of the toxins from our body only by working on our breathing. Well, that sounds easy. Pranayama regulates your breathing and helps in better circulation. Since it also activates your abdominal muscles, over time, pranayama tends to reduce that rigid belly fat.