Representative photo: Facebook
How to avoid injuries while working out, especially if you're past your 30s
More crunches, fewer creaking ankles
I turned 30 and my body started moonlighting as a horror movie set. Suspicious creaks, unexplained cracks and spooky clickety-clacks followed me everywhere — except, instead of a bhoot hiding in my shadows, this phantom orchestra was being played by my knees, ankles and elbows.
Nobody warns you that past a certain age, you can get injured by sneezing too hard, bending over too fast… sometimes, even just sleeping. And because of sedentary lifestyles and poor diets, that 'certain age' comes far earlier than retirement.
According to Sonam Kapoor's Pilates trainer Radhika Karle, an increasing number of urban women in their 30s come to her with chronic aches and pains that have no business showing up until their 50s.
You could blame it on your butt — the fact it remains planted to an office chair for about 8 hours a day.
According to James Fell, an Australian sports scientist: "When you sit at a desk for hours on end, for instance, your hip flexor muscles, which connect your spine, pelvis and upper legs, remain constantly shortened. And then you get up out of your chair and expect them to function normally, and you injure them or other associated structures."
Mumbai-based physiotherapist Priyanka Talreja bursts the Fitbit bubble by insisting that we need to clock in over 10,000 steps to be considered active.
She says, "Less than 5, 000 steps a day, and the person is considered sedentary. So don't think you can work out for just one hour a day and then sit around for 12 hours. Our bodies need to be moving and mobilising constantly."
To help you crush your fitness goals without injuries spoiling the party, follow Talreja's guide is to working out:
Do the prep
A qualified physiotherapist can prepare you for a new activity or workout technique. Whether you're a gym virgin who's never stepped on a treadmill or an athlete looking to switch from cricket to tennis, an expert's analysis of your body, form and weaknesses could prevent injuries in the long run.
Buying the right footwear for your specific activity is crucial and no, it's not an Illuminati conspiracy to get you to buy more shoes.
Go beyond the flat stomach
"The body doesn't function in isolation, it works as a unit," says Talreja. "So if you go to the gym and do 100 crunches, it's going to strengthen the abs, but it will also weaken the opposite, which is the lower back muscles."
The 'core' refers to the entire corset: your abs, back, glutes, and sides. "All of them need to be firing and working in balance," she insists. "If one is being overworked, it will result in problems."
Get warm
Getting your blood pumping tells your muscles that they have some punishment in their immediate future. A good warm-up routine gets circulation going in these muscles and prevents injury.
"Perform specific movements like rotator cuff exercises for the upper body, and for the lower body, firing your glutes, hamstrings and calves. These are the major shock absorbers of the body and if they're working well, you won't get injured," says Talreja.
Throw your weight around
"Working out with weights is even more important for women than for men," Talreja declares.
"Weight training helps you get the afterburn effect which means after that one hour of working out, you're still burning calories for almost 16 hours. That doesn't happen with cardio."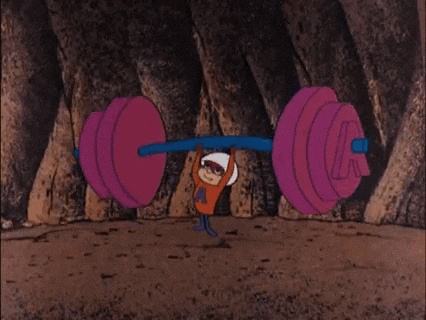 The other benefit is that weight training also increases bone strength, which is crucial for post-menopausal women looking to avoid fractures and osteoporosis.
WATCH NOW: Fitness 101 with physiotherapist Priyanka Talreja