Photo: Freepik
How to begin running at any age, according to the marathon runner who started at 42
Smash those fitness goals
'Get fit, start running' has dominated my list of stagnant goals for a decade now. I thought I'd start running before I turned 25. Then I turned 25, and pushed it to the Things To Do Before Turning 30 list. I registered for three editions of Mumbai marathons (obviously, in the half marathon category), and got cold feet right before the weekend of the run.
I spent a considerable chunk of my savings on track pants, shoes and fitness trackers. Well, I don't remember charging the fitness tracker in months, while I wear those track pants to work to my co-workers' utter disappointment.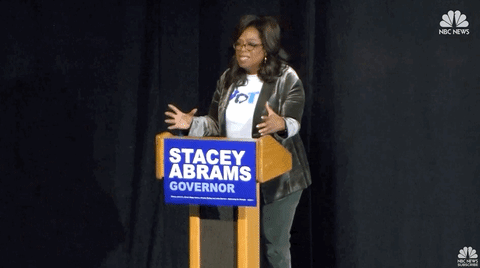 Guilty as charged, I have also made fun of my colleagues who wake up early to go for a run. "How much do you hate yourself?", "Are you a masochist?" have been my customary remarks to them.
That's probably because I personally never managed to achieve that goal. It's my defence mechanism. I had almost given up on that sprinting dream, until I spoke to Anjali Saraogi.
The Kolkata-based entrepreneur is the only beacon of hope I need in my life right now. The champion runner hit the tracks after she turned 40, and is unstoppable now. At 45, she won the Bill Rowden Medal for her effort in the world's oldest annual ultra-marathon in South Africa. She found herself in top three positions twice at the Mumbai Marathon, and is all set to reclaim the honours today.
Age is just a number for the marathon runner
While most athletic careers come to a close in their 40s, Saraogi is only getting started. But she wasn't this outdoorsy or into sports as a child. There was the usual swimming sessions at the Calcutta Club like most Kolkata kids back in the '70s. Occasionally, she would also go boating at Ravindra Sarobar lake.
Motherhood made her turn a new leaf in life. "After pregnancy, I had gained 20 kilos. I started religiously walking 5kms five times a week to shed the baby fat. It became a habit that I started to enjoy," she says.
Years later in 2015, her daughter motivated her to participate in the Kolkata marathon (half marathon category). She lacked the confidence, but registered for fun. "I had never trained. What's the worst that could happen?," she thought, and then came third. It was an "instant high".
After that shot of moral boost, she started training for full marathons, and her trophy shelf has only become more crowded with every passing year. However, she still doesn't have a personal trainer and calls herself truly self-trained.
"The internet is the biggest trainer. Follow the right channels and vlogs. Read up extensively. And stay motivated," she says.
It's been a rewarding journey so far, and Saraogi claims that she hasn't been happier or fitter than she is now.
"I don't fall sick as often anymore. I did have a few hormonal issues and suffered a serious bout of dengue, but that's not due to my lack of fitness," she says.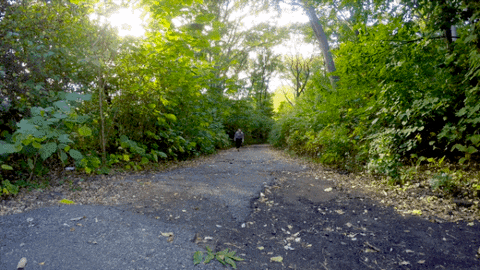 The timing of my conversation with Saraogi couldn't have been more perfect. The Mumbai Marathon happened today. Of course, it's too late to register now, but never too late to start prepping for the next edition. But before you lace up those sneakers, we got some pro-tips from Saraogi for the lazy beginners who really want to run, but need to stop running away from procrastination.
Slow and steady wins the race:
Nothing is going to turn you into Usain Bolt or PT Usha overnight. Even if you're running to catch that Ladies Special local from Dadar in the morning.
Running is a habit that you build over time. OD-ing on fitness vloggers and investing in fitness trackers is all good, but you've got to get out and hit the ground running. Don't worry about pace.
Set small, achievable targets. Dedicate 30 minutes to the beginner's routine: walk – jog – run. When you've aced the 30-minute drill at an easy pace, that's when you take up the next challenge.
Let's go shoe-shopping:
You literally have just one thing to do. Just invest in a good pair of shoes. No OTT fancy gear attached, running is as simple as it gets.
Visit Decathlon, preferably with an outdoorsy friend, talk to trained professionals, try out shoes, buy a pair, and you're ready.
But first, share that shoefie for virtual validation and motivation.
Chug, chug, chug:
Get ready to feel dizzy and tired initially. Your body is incurring windfall losses — salt and sugar are on their farewell march. The lack of sodium will give you cramps and the sugar depletion will sap your energy.
Hence, it's time to build bridges with those bottles of water. It's the simplest solution before you start taking supplements. Staying hydrated is key.
Water helps energise your cells, improves recovery, minimises cramps and maximise performance. You can also drink some electrolyte-based solution.
Rest it up:
It's as important as training. And it's not as easy as heading home after a run to resume binge-watching the show you left halfway. Your muscles get depleted when you run.
But coming to an entire standstill isn't helpful. Have a cool down period: jog or simply walk for about ten minutes after your intensive training.
Add proteins to diet as that helps build muscles.
Don't lose any sleep over it:
Fortunately, you don't need to burn the midnight oil to start running. In fact, it's mandatory that you don't compromise on your sleep cycle.
A good 7-hour sleep supplements your recovery process. No rulebook dictates that you need to wake up before sunrise to clock in your run. Do it when you feel like.
Running shouldn't feel like a task; it should make you happy.