Photo: Urmi Kothari/Instagram; Krishna Shroff/Instagram; Zareen Siddique/Instagram
These fit Indian women are proving that muscles aren't just for men
Challenging stereotypical notions of femininity, one flex at a time
"If you do too many push-ups, you will become too muscular — like a man." My geriatric but well-meaning yoga teacher represents the archaic school of thought that fit Indian women have been trying to fling aside for decades now.
The body positivity train has stopped at a range of stations cyclically — we've loved curves (hi there, Helen, Sophia Loren), idolised lithe frames made famous by Audrey Hepburn, been misguidedly drawn towards the size zero culture and rested at the 'all bodies are beautiful, all bodies are feminine' war cry.
But well-built, muscular women still attract vitriol for having body types traditionally associated with masculinity.
View this post on Instagram
The record-breaking Williams sisters Serena and Venus have been referred to as the 'Williams Brothers' by the head of the Russian Tennis Federation. Michelle Obama's arms have been the focus of insulting cartoons. Closer home, Bani J has been trolled for her muscular body, and did just what she does with her workouts — went hard at the haters.
So why are we as a society so threatened by this choice? We spoke to three fit Indian women across ages — Krishna Shroff, Urmi Kothari and Zareen Siddique to investigate.
They share their physical, mental and dietary regimen and leave us with the ultimate lesson in body positivity.
Welcome to the age of fit Indian women.
Starting strong
Energy coach and founder of Kinetic Living Urmi Kothari simplifies the F word for us, "Fit is not a body type. Fitness is doing what's good for your body — not just because you're expected to look a certain way.
Kothari's journey began 23 years ago, when she took up basketball. Today the professional coach has settled on lifting, gymnastics, yoga and Pilates.
For 27-year-old Krishna Shroff, who played sports in school but was still 'slightly overweight', a trainer pushing her to the gym changed her perception towards fitness — today she weight lifts, and practices MMA (Mixed Martial Arts).
Diet and fitness coach (and mom) Zareen Siddique's serious fitness journey began 6 years ago at the age of 39 — and her workouts include a mix of body weights and machines at the gym and road running.
The lesson: find what you love — and let it kill you(r) boredom.
Mind over matter
This might seem hard to believe when you're gasping for breath as you finish a 0.5km run, but strength training starts with the mind.
"Are you willing to be vulnerable and push through pain?" asks Kothari. "The benefit of training that I take for granted is the amount of energy I have, and the sense of independence. I genuinely don't need to depend on other people."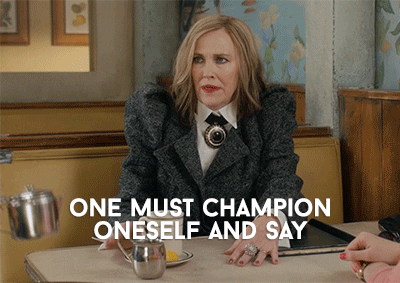 Shroff believes that the toughest part is showing up. Once you're there, and see the physical changes for yourself, it's harder to get off track.
Says Siddique, "Whatever physical strength I feel, is directly proportional to the mental strength I have."
She counts the way she's dealt with her divorce as an example of how fitness helps you cope with traumatic experiences.
"Over the year and a half of my divorce, I surprised myself, my kids and family. I delved so deep into fitness, I was stronger during that period — the hormones just kept me going."
Those happy hormones that workout fiends keep yapping about? They're real, and last longer than a sugar-induced high.
The main benefit of muscle building is that it improves your metabolism and causes fat loss, while preventing injuries.
At the same time, you perform better in everyday life. Strength training paired with stretching and mobility exercises is ideal — all three of these fit Indian women incorporate a range of workouts in their regimens.
Public perception
Seeing defined abs on anyone — man, woman or dog makes me turn green with envy. I'd do anything for that power (except, you know, workout).
But between stereotypes, and the rise of the internet troll, these fit Indian women have had to lift more than just the weight of their dumbbells.
Kothari talks about the time she posted a photo in a sports bra that invited comments like "Oh, you almost lost your boobs." She says, "I've been blessed with a smaller bust that makes it easier for me to work out but in my head, I was like, "Buddy, that's all you can see?"
You can laugh off, ignore, or passive-aggressively respond to trolls, but what of partners and friends?
While all three have cultivated circles where friends and family are supportive, the occasional date douche does make an appearance.
Siddique speaks of one instance where a man she was seeing said, 'I feel I'm going to get a complex looking at you in bed because you have a six-pack'. Her response? "Then you shouldn't get in bed with me."
All three women have been inundated with messages from female admirers, complimenting their shape and strength, even hoping from tips from them.
Shroff sums it up best, 'The best compliments I receive are from women, because men will compliment literally anything. When it comes to trolls and their 'muscles are manly' thoughts, it's an old-school backward way of thinking and I don't let irrelevant people affect me."
A cocktail of drugs, cheating death or a mind-blowing orgasm are among the few times in life you can have an out-of-body experience. Barring these unique situations, we're pretty much stuck in the body we've been given.
And as these fit Indian women prove, — a strong body and strong mind are inseparable, much like rickshawallas and the words 'nahi jayega'.
So, start loving your body and making it stronger. It's all you have.
Diet lessons from fit Indian women you can learn from
Urmi Kothari: "It's not about the weighing scale"
"You cannot be eating trashy food or insufficiently when it comes to performance. If you want to lose weight, then it's 70% food and 30% exercise.
But when you focus to perform better on the gym floor, you are automatically going to put on muscle, and that weighs more than fat. You will not see a drop on the weighting scale, but you will look leaner and dense.
If you want to build muscle and perform better, recover better, sleep better, crave less artificial sugar, you need to eat well.
I don't encourage people to weigh their food, measure every bite and spoon and plate, because that is going against the intuitive nature of the body. Try to eat and understand how you feel – are you full, are you not full?"
Zareen Siddiqui: "Moderation is key"
"I eat everything and our family is a typical Allahabadi family so what I cook and eat is what I've grown up on. My focus is on portion control. I just stay away from excess. Even if it's chaat or chole bhature on the streets of Delhi, it will be in moderation.
Of course, I've become more conscious now. Oats are a major part of my diet, and bread isn't. Four years ago, I lived on bread and cheese."
Krishna Shroff: "Practice portion control"
"I believe in giving your body everything it craves because that's what it needs. Getting to this point of realisation was the hardest part of my regime.
People always ask me what I eat and my answer is literally everything in small portions. Life is too short to not enjoy the little pleasures."